January was a pretty wonderful start to 2016. Graham and I rang in the New Year in my beloved college town, East Lansing, Michigan, with two of my dearest friends from college.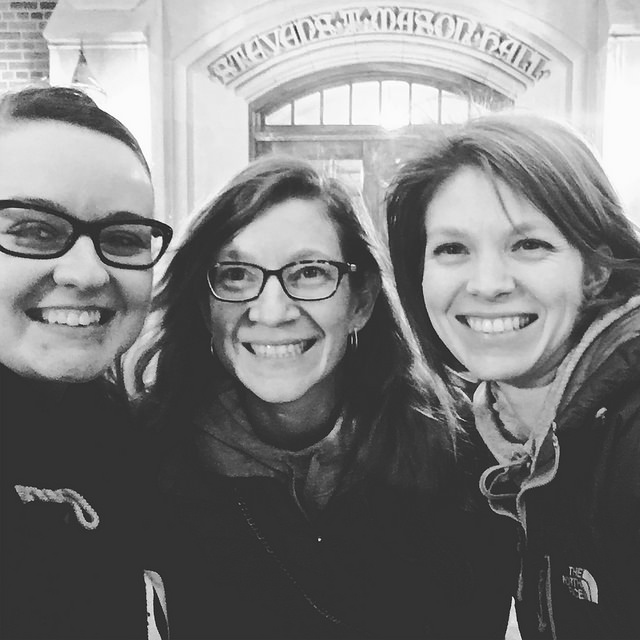 We saw one of my favorite musicians play a fantastic acoustic set at City Winery.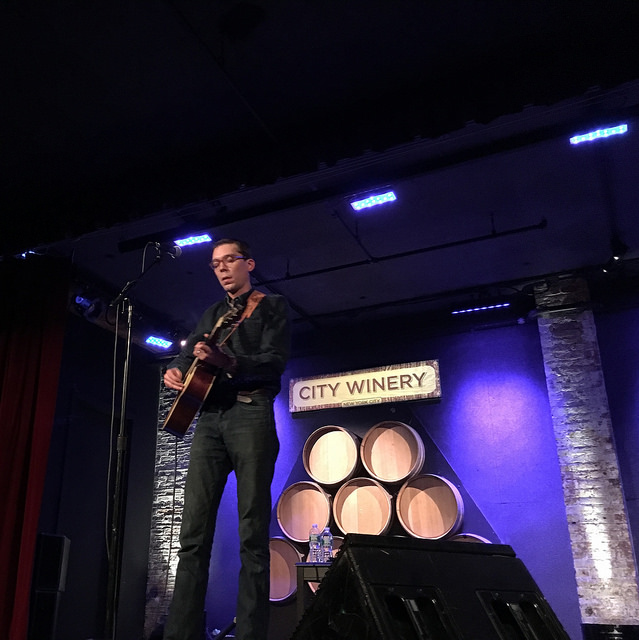 We hunkered down and got cozy indoors for one of the biggest snowstorms I've experienced in New York City.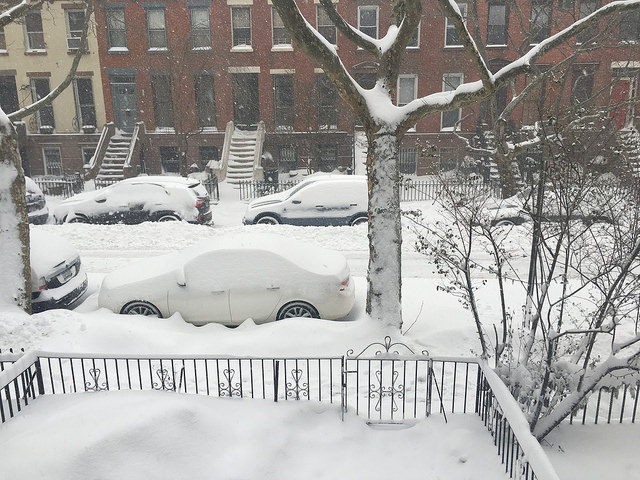 And oh yeah – we got married. :)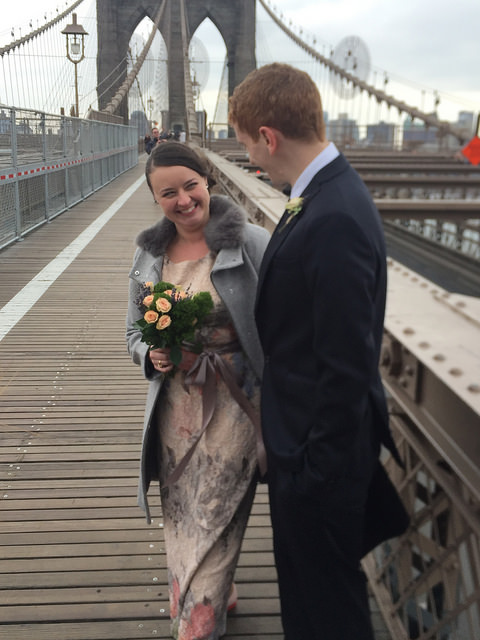 I want to send out a huge thank you for all the love and well wishes! We'll be getting photographs back from our photographer soon, and I will share a post with all the highlights from our wonderful day.
PS: I've also decided to switch my recap posts from "The Week" to "The Month" – this cadence makes a lot more sense for me, and I'll have more to share in each post.


I'm very much enjoying participating in Andi's Read My Own Damn Books challenge. I read 4 books in January that have been sitting on my shelf for over a year, and plan to continue my 1:1 goal in February. This month I'm eyeing Half of a Yellow Sun, Fordlandia, and continuing Proust by starting Within a Budding Grove. I have a few galleys on my list for February too: The Creative Tarot: A Modern Guide to an Inspired Life by Jessa Crispin, and At The Existentialist Café by Sarah Bakewell.


– Polysyllabic Spree: December 2015
– 2015 Books & Reading Recap
– 2016 Reading & Blogging Resolutions
– Mr. Splitfoot by Samantha Hunt: Review & Giveaway
– Curating Our Digital Lives
– Photo a Day Project
– The Road to Little Dribbling by Bill Bryson
– Guest Post: Audiobook Recommendations from My Mom
– My Name is Lucy Barton by Elizabeth Strout
– Rising Strong by Brené Brown
– Reader, I Married Him


Graham and I are pondering where to go for our other/bigger/real honeymoon this summer, and Costa Rica is at the top of my list. We want to snorkel, hike and see incredible wildlife, and Costa Rica would meet all that criteria without having to travel too far from home. Plus, this: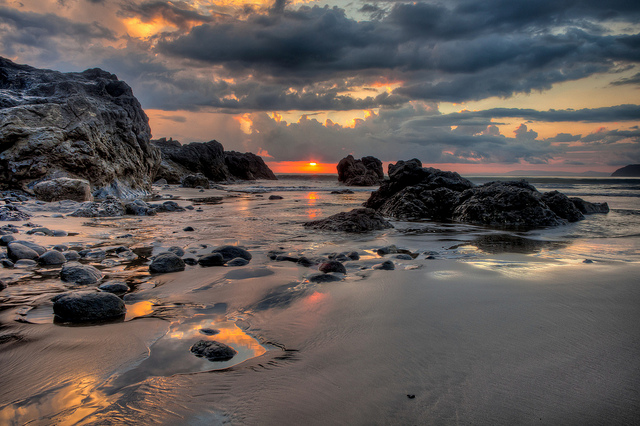 Photo by Anthony Doudt on Flickr. (CC BY-NC-ND 2.0)


Etsy spots of the month:
This beautiful painting evokes the magic of nautical storytelling.
I've been admiring many super talented embroidery artists lately, here's one of my favorites: Let's Go!


The best meal, by far, of the month was our wedding day feast at my favorite Italian restaurant, Rubirosa. We had so many delicious appetizers (including two giant pepperoni pizzas) that I barely had room left for my favorite main: broccoli rabe and sausage cavatelli. But I found room for it, plus dessert.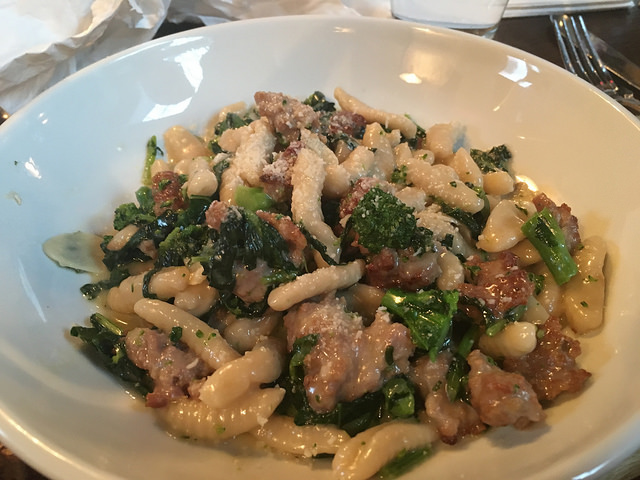 One of my 2016 resolutions is to make at least one new recipe each month. In January I attempted stuffed red peppers. It was ok, but the filling wasn't as flavorful as I'd like. Does anyone have any stuffed pepper recipes that they love?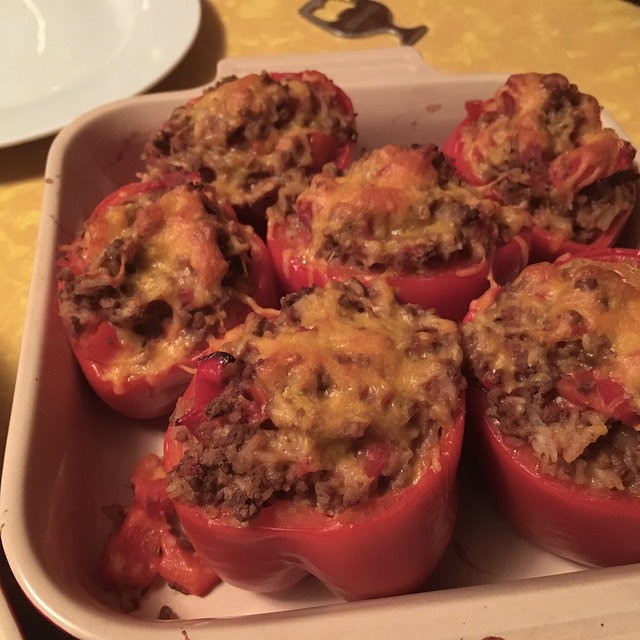 Graham and I devoured season 7 of Comedians in Cars Getting Coffee this month. We also watched The Intern, which I wanted very much to like, but it was so bad.


In addition to re-listening to the entire Harry Potter series, I'm currently listening to Love Life by Rob Lowe. I'm also so happy and grateful that Nerdette Podcast is back, after a very long hiatus.

//
That's the month! How did January treat you, friends? What's in store for February?