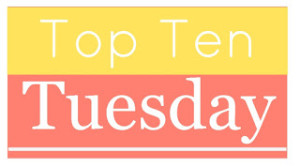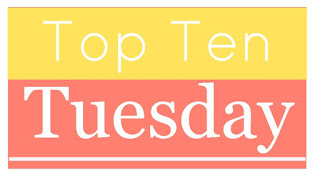 The topic of this week's Top Ten Tuesday (hosted by The Broke and the Bookish) is very fun: Ten Books I Will Probably Never Read. Book Bloggers spend so much time discovering new books and adding them to an ever expanding TBR list, it's a bit refreshing to make a list of books we've decided that we're ok with never getting around to.
Here's the thing though: I have a history of assuming I'll never be interested in reading a particular book, only to completely eat my words later on. I never expected that I would read Moby Dick, the Lord of the Rings, or The Brothers Karamazov. (Click on any of those titles to read about my experience reading and loving each of them.) When I was in high school I swore off Dickens forever after reading and hating A Tale of Two Cities, only to end up reading and loving David Copperfield years later. (And many others by the wonderful Dickens.)
I also have plans to someday read many of the more challenging classics such as: War and Peace, Ulysses, and In Search of Lost Time.
But regardless of all my lofty plans, and all the times I've been wrong before about what I'll want to read someday, it was still possible to create a list of books that, as of right now, I have no plans to read.
And… as a bonus, here's one novel that I've already read twice (for school) and never want to read again: Heart of Darkness by Joseph Conrad.
If you love any of these books passionately, feel free to persuade me to read it in the comments! I clearly change my mind about what I think I'll want to read or not frequently.