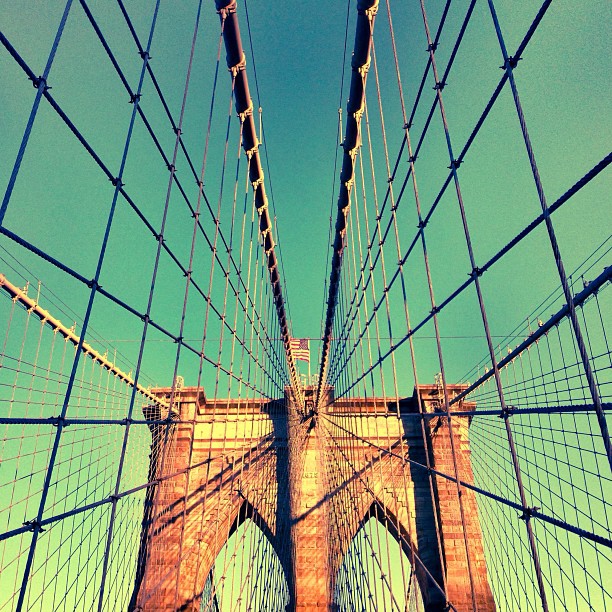 NYC
I've had multiple versions of an NYC guide in the works for a while, so to celebrate hitting my 9 year mark of living in the city I decided to finish this project and post it!
Here's my guide to some of my favorite places in New York City. It's decidedly heavy on things like books and tacos and art and pizza. It's just a list of things I love and would recommend – it's not meant to replace any guidebook or to attempt to list every great thing in the city. If you have specific questions about visiting New York, please leave a comment or reach out to me on social media and I'll do my best to help!

If you have a limited amount of time in the city, here are five things I'd recommend making sure you don't miss. (More info about each of these can be found below, in their respective sections.)
The Brooklyn Bridge
The Met
Central Park
Strand Bookstore
The New York Public Library

Wear comfortable shoes. (And definitely no heels!) You'll walk way more than you expect to, and you won't want to be hobbling around with blisters. There's too much to see!
Try to avoid coming in July and August. It's hot, sticky, smelly, and crowded. Spring and Fall are the best times of year to visit, followed closely by December. The holidays in New York City are magical. (Here's a post from the archives about Christmas in New York.)
Bring an external battery pack (this one is my favorite). You'll use your phone a lot for maps & info (and photos), and it's impossible to keep your battery charged all day. Alternatively, you can carry your charger with you while you're out during the day – there are plenty of coffee shops with outlets, but that means waiting around while it charges. A battery pack is much easier.
Download an offline subway map. My favorite is Exit Strategy – it has all lines, stations, and transfers, as well as a platform map of each station that shows you what streets every exit will let out onto. It also includes offline local area maps.
Don't take anything from anyone. There will be people on the streets and subways that want to hand you things – fliers, hats, CDs, flowers, selections of candy bars, small cards with American Sign Language translations. Most all of them want something in return: most often money or time. The best option is a polite smile and a firm decline.
However, New Yorkers are friendly and helpful. If you're confused, lost, or in need of aid – ask someone who looks like a local. (Someone walking alone is always a good bet: tourists often travel in packs.)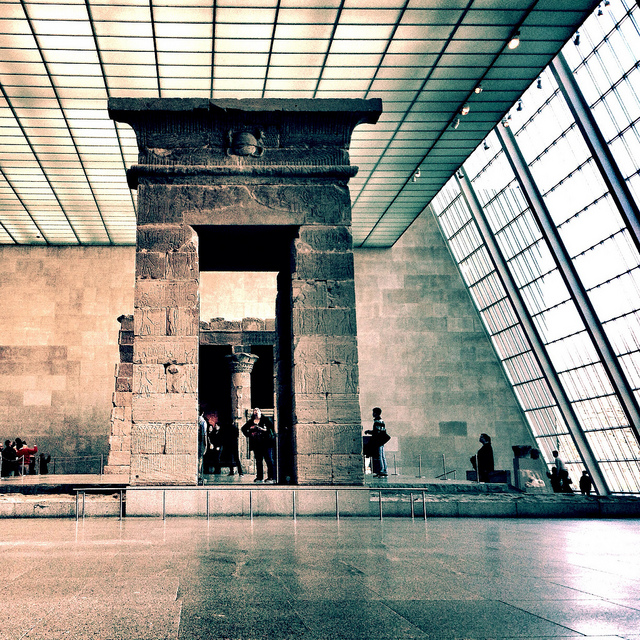 The Temple of Dendur, The Met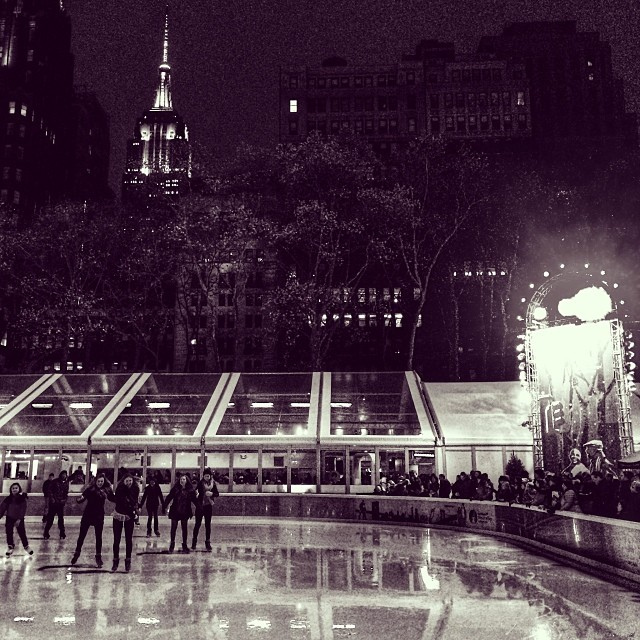 Ice Skating in the Winter Village at Bryant Park

Most of my favorite places to eat, including my favorite restaurant Char No. 4, are in Brooklyn. If you have time to make it out to Brooklyn during your visit, I have a curated Pinterest board with all the best places to eat in my neighborhood.
Most often you'll need to plan meals around the neighborhoods you're sightseeing in. When I need a spur of the moment food recommendation, I use Foursquare. It rarely leads me wrong, and I've found so many great places all over the world with it. I also use NY Mag to find recommendations in particular neighborhoods. Serious Eats and Eater are also both very solid.
But for what it's worth, here are some of my favorite places to eat in the city. I've roughly arranged them from least expensive to most expensive.
Pizza slices: Sorry Chicago, NY Pizza rules all. You almost can't go wrong here: there are so many places to grab a quick, inexpensive slice. And they are so consistently good. If you need a bite to eat quickly, this is a very solid and affordable option.
Deli sandwiches: Delis (or bodegas, as we call them) are treasures. Most people have at least one that they think of as "theirs" – close to work or home. In addition to very inexpensive coffee, bodegas are great spots to grab sandwiches and bagels. They'll custom make any sandwich you want. I especially love getting breakfast from my favorite bodega: a bacon egg and cheese with two eggs on white toast. It's so so good.
Cupcakes: The cupcake craze started in New York, and continues to this day. Some people think Magnolia is overrated, but I'm not one of those people. They have many locations now, but I still prefer their West Village location. My favorite is a Vanilla/Vanilla, with pink icing. For classic cupcakes I also love Billy's and Sugar Sweet Sunshine. Baked By Melissa cupcakes are tiny, delicious treats, and I love their large variety of flavors.
Dominique Ansel: It's so much more than cronuts! I've been going here since the day it opened – it's a block away from my former office. Skip the giant cronut queue that extends down the block and just walk in and order any of their other wonderful french pastries. The DKA is phenomenal. The chocolate chip cookies are excellent. The freshly baked madeleines are delicious. It's also a solid spot for coffee, and if you want something savory the "Perfect Little Egg Sandwich" lives up to its name: it's perfect.
Mekong: When I worked in Soho, this was one of my favorite lunch spots. Really good Vietnamese food – I love the chicken & vegetables with crunchy noodles.
Tacombi: Tacos. Delicious, delicious tacos. The Nolita location is the most fun.
Calexico: If you like your Mexican food with delicious spicy sauce, this is the place for you. Their "crack sauce" will change your life. Eat at any of their brick and mortar locations, or just grab tacos for lunch from their carts in Soho or Midtown.
Alidoro: Incredible Italian sandwiches in Soho (and another location in Midtown). Know which sandwich you want before you go and bring cash – they don't mess around here. But trust me, the sandwiches are worth it.
Burger Joint: Great burger and fries. Always hard to get a table, but you can get it to go and walk a few blocks to Central Park and eat on the benches. The birds will want you to toss them a fry though.
Korean BBQ: I love getting Korean BBQ in Little Korea. There are so many fantastic places all within a few blocks. Miss Korea is always a solid option. (And the plentiful Karaoke options are a great after-party.)
Grimaldi's Pizza: My favorite pizza. Ever.
Dinosaur BBQ: Unfortunately the NYC locations of Dinosaur BBQ are not the most convenient – Harlem and Brooklyn. (For most: the BK location is walkable from my apartment!) But it's my favorite BBQ in the city.
Westville: Everything here is excellent. A giant board of market vegetable sides. The best mac and cheese I've ever had. Excellent salads and sandwiches. The turkey chili is so good.
Sarabeth's: You will never regret Brunching at Sarabeth's.
The Dutch: Beautiful atmosphere, and great food.
Artisanal: One of my favorite places for a fancy dinner. The fondue is ridiculously good. And the chicken and mashed potatoes are some of the best I've ever had. If you want a romantic date night, I don't think you can go wrong here. It's also good for a boozy dinner with your best friend though – the wine list is excellent.
Cafe Luxembourg: Cozy and Delicious. You'll feel like you're in a romantic movie set in NYC.
Craft: Craft is delicious, but also quite pricy. If you want a cheaper option, try CraftBar.
Park Avenue Spring: Park Avenue Spring is a restaurant that transforms every season – it changes menu, location, decor and name (in the summer it will be Park Avenue Summer, etc.). The menu and decor celebrates & compliments each season. I had a phenomenal meal here with one of my good friends – it's a wonderful restaurant.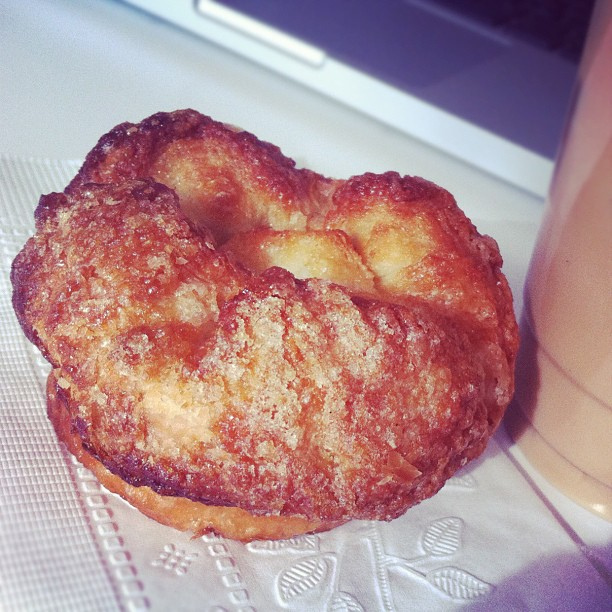 DKA from Dominique Ansel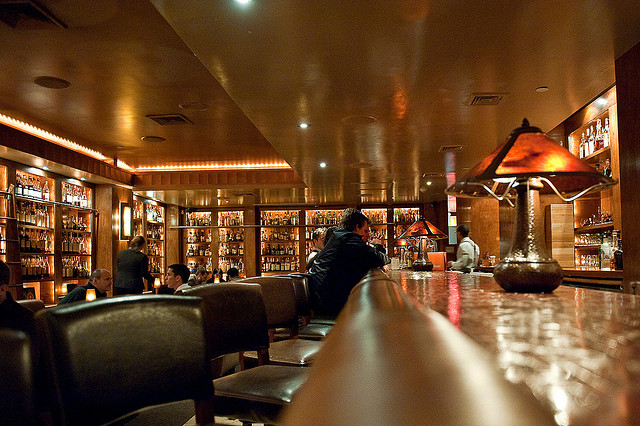 The Brandy Library, photo by Jazz Guy on Flickr (CC BY 2.0)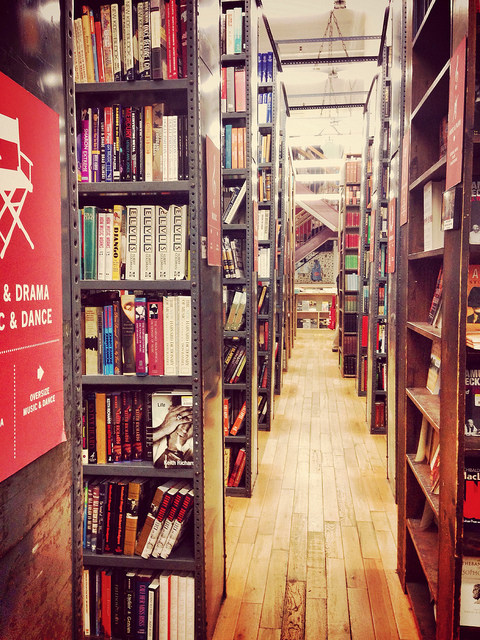 Strand Bookstore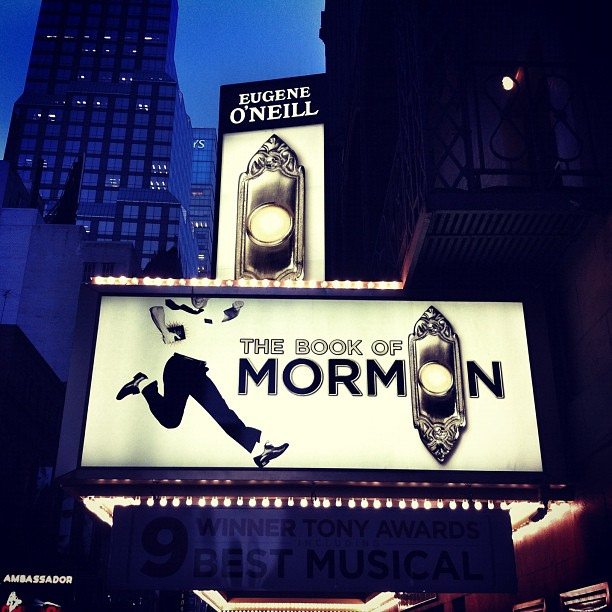 The Book of Mormon on Broadway
//
Whew… this is a big list! It's only a start though, and I'll continue to expand and update it. As I mentioned above – please feel free to comment or reach out if you have any specific questions about visiting NYC and I'll do my best to help!
What are your favorite places in NYC?