For a few years after I moved to New York, I didn't have a specific, favorite place in the city. I loved this city, but nothing really stood out as a landmark or place that I loved most of all. I've always liked the Brooklyn Bridge, but it was after I moved to Brooklyn 3 years ago that the bridge became the place in the city that made my heart soar most.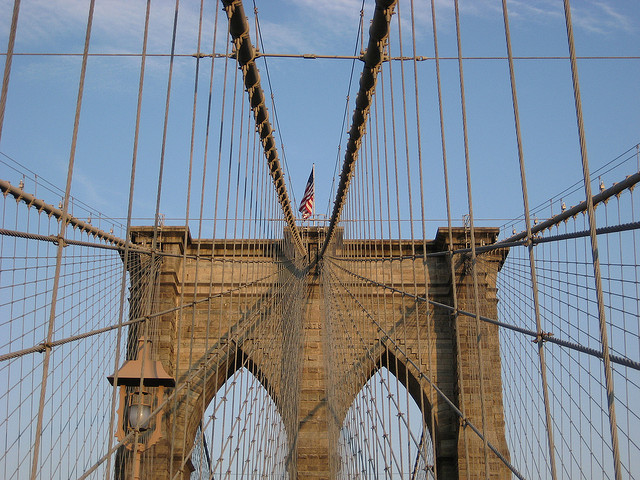 While I was working in Soho, I was able to walk to or home from work across the Brooklyn Bridge. It took about an hour and 15 minutes. I didn't do it every day, it depended on the weather and my schedule. But when I did, the walk was one of my favorite parts of the day.
When I walked to work in the morning, the pedestrian walkway was quiet and peaceful. It helped energize my day. Walking home from work there were more people, but crossing it while watching the sky turn into a pink and yellow sunset was a relaxing and reflective way to end the workday.
On weekends when I want to get out for a walk, I head to the Brooklyn Bridge. It always reminds me of one of my favorite Kierkegaard quotes:
"Above all, do not lose your desire to walk: every day I walk myself into a state of well-being and walk away from every illness; I have walked myself into my best thoughts, and I know of no thought so burdensome that one cannot walk away from it." – Kierkegaard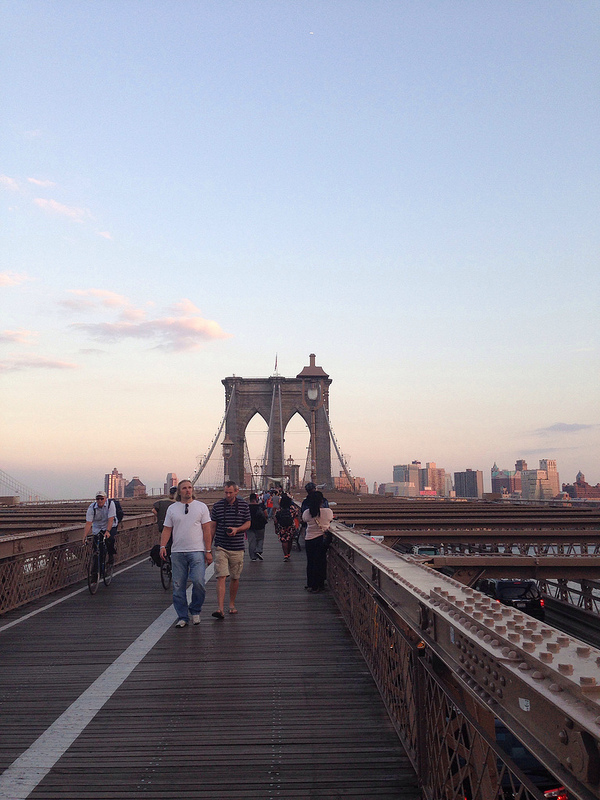 Last week I walked into the city on a 21 degree winter's night, and pretty much had the bridge to myself: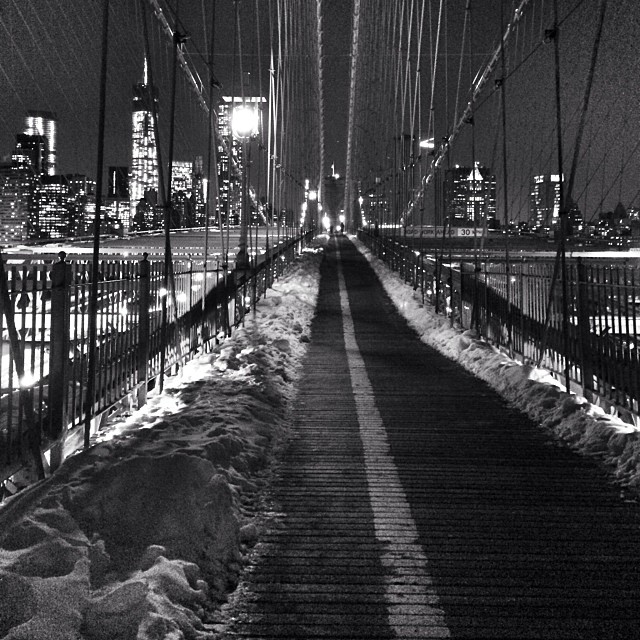 The views from the bridge are stunning.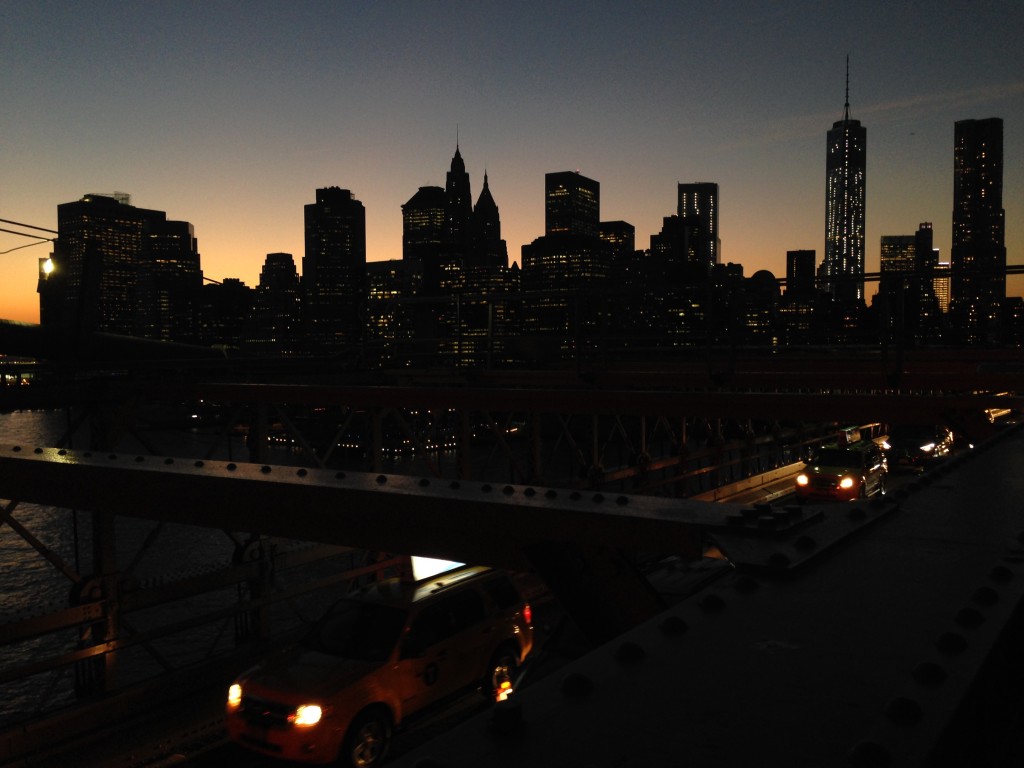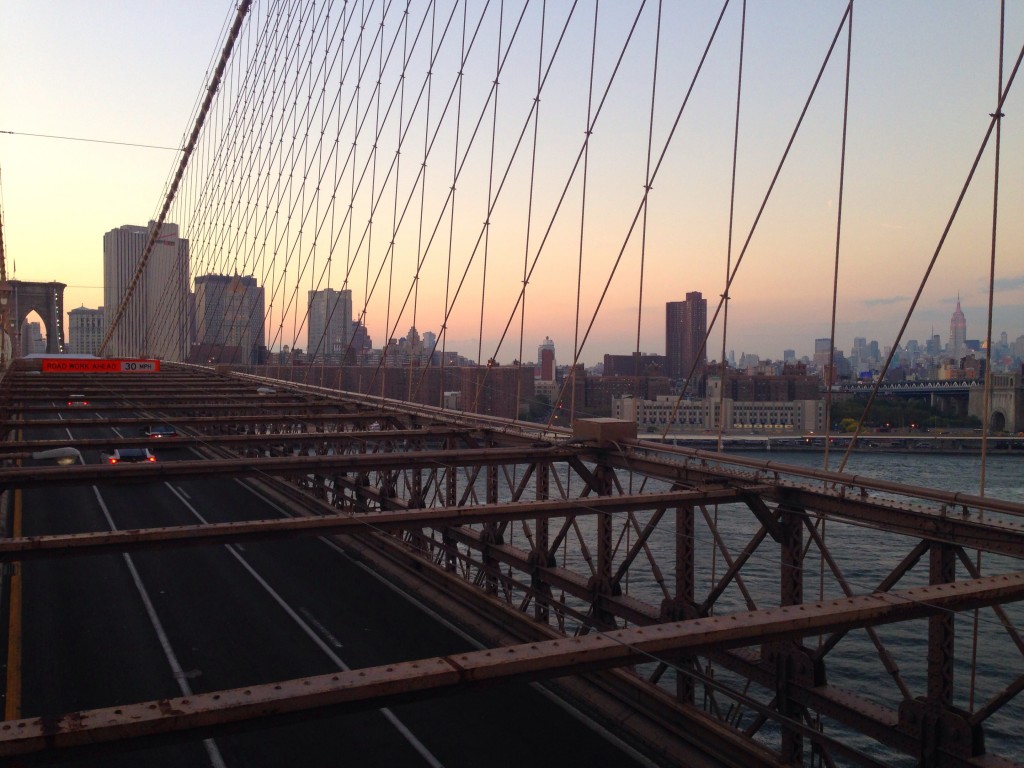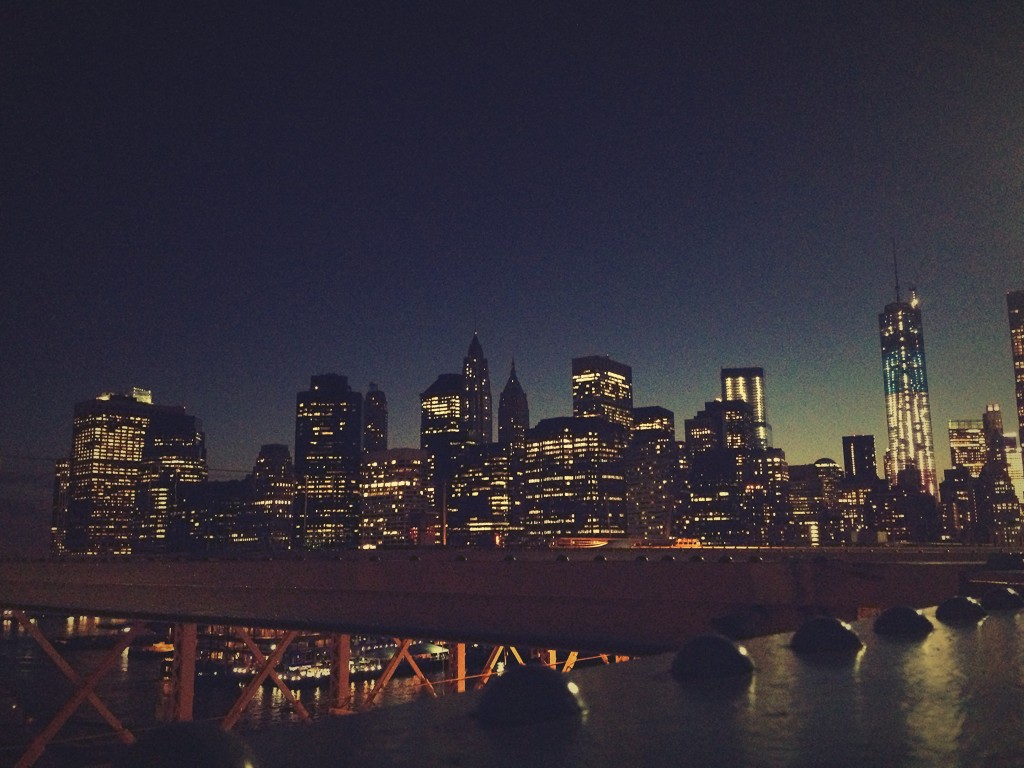 I decided to get a tattoo to represent home before leaving on my trip. (Home is a complicated concept in itself, when I am in New York, I say Michigan is home. When I'm anywhere else, I say Brooklyn is home.) I decided to get a tattoo of my favorite place in the city – the Brooklyn Bridge. I wanted a straight on view of one of the arches and the walkway… the majestic view that you experience when walking across it. I worked with Sue at East River Tattoo, and was completely thrilled with her design: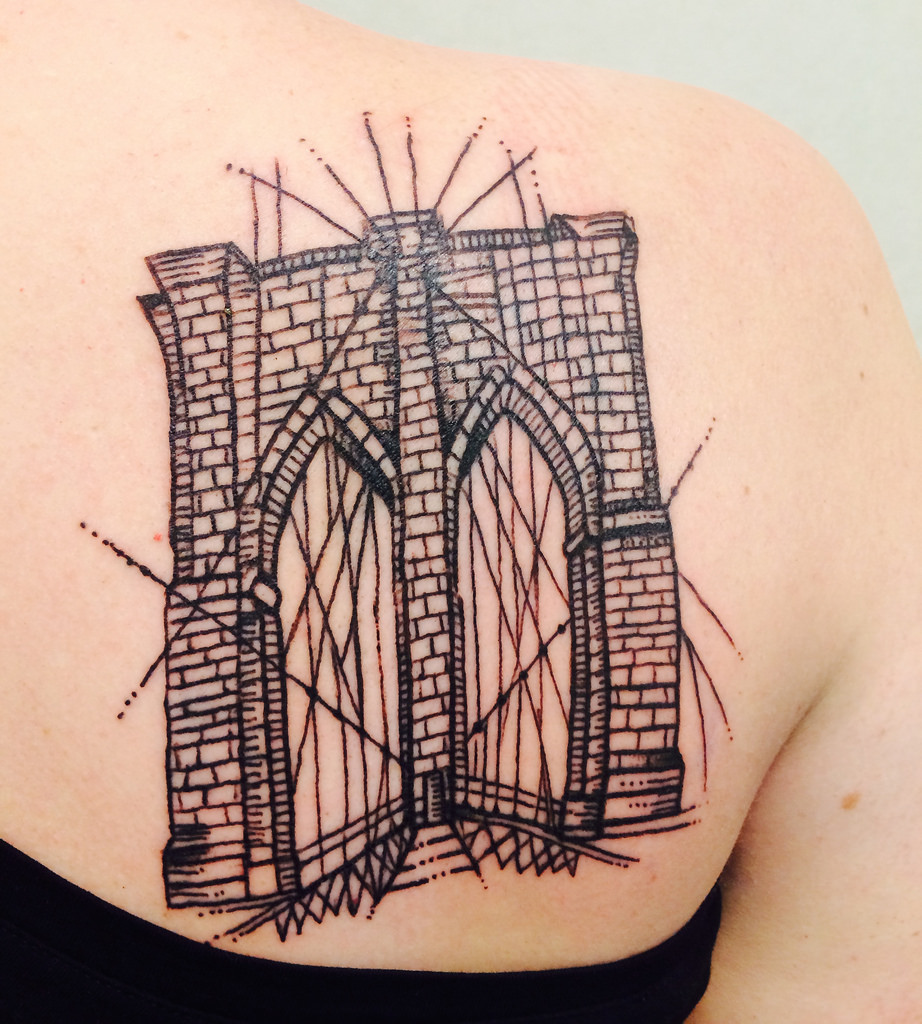 As I explore the world over the next four months, I'm glad I'll have a representation of home that's always with me.