Most people who live in New York City, or visit often, agree that the city is at its absolute best during the holiday season. I run around from Thanksgiving (ok, usually before) until my flight home to Michigan each year trying to soak up as much NYC holiday atmosphere as I can. It's my favorite time of year in my favorite city.
Let's talk about the tree markets first. They are everywhere, and they fill the air around them with pine scent and happiness. There's an especially great one right outside my work: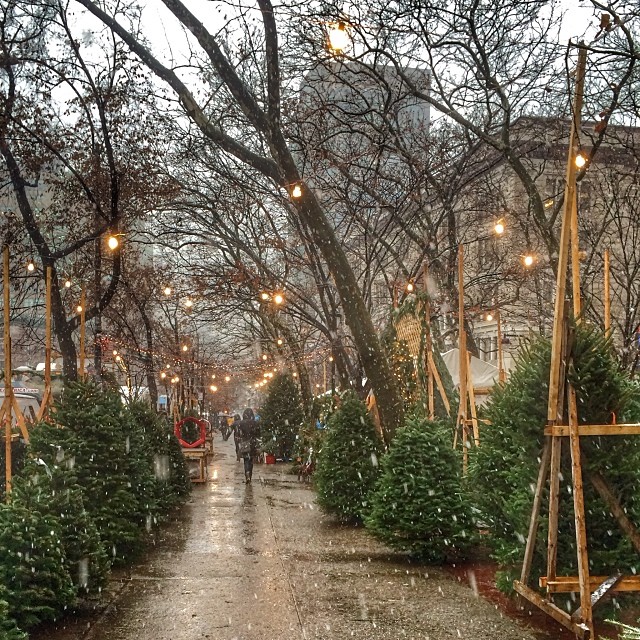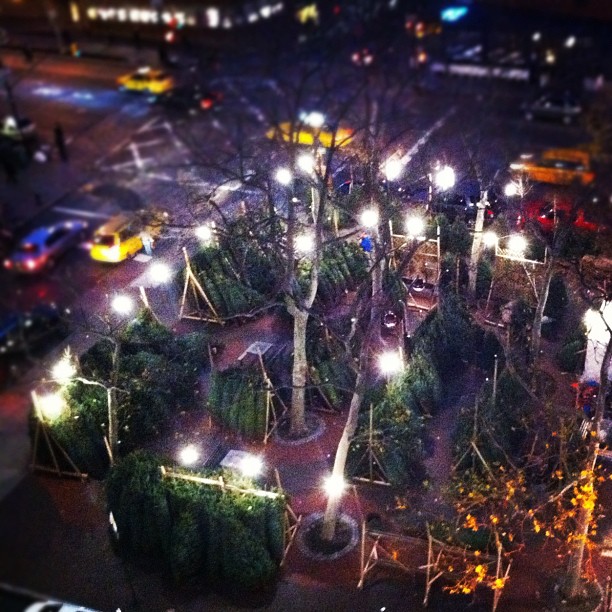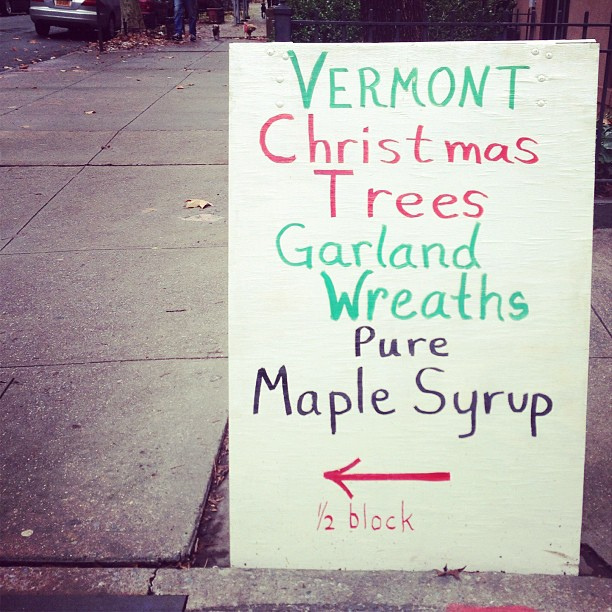 Then there's the skating rinks. Rockefeller Center Rink. McCarren Rink. Wollman Rink in Central Park. Here's my favorite, in Bryant Park's Winter Village: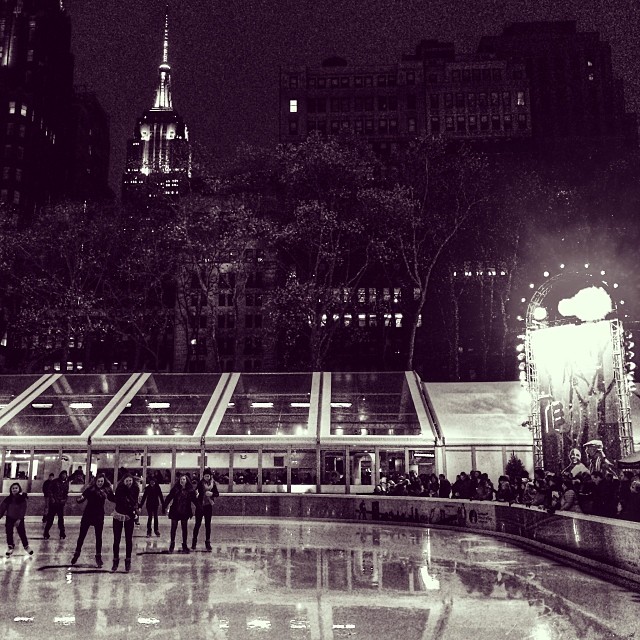 Every major landmark dresses itself up for the holidays. Lincoln Center: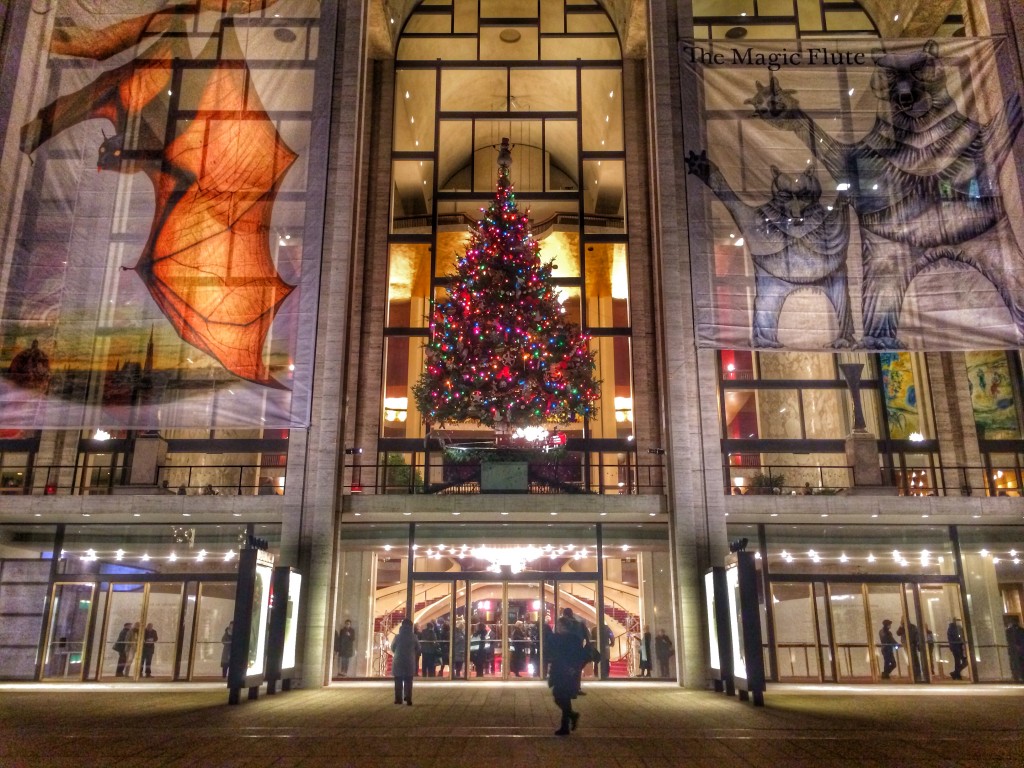 The Plaza: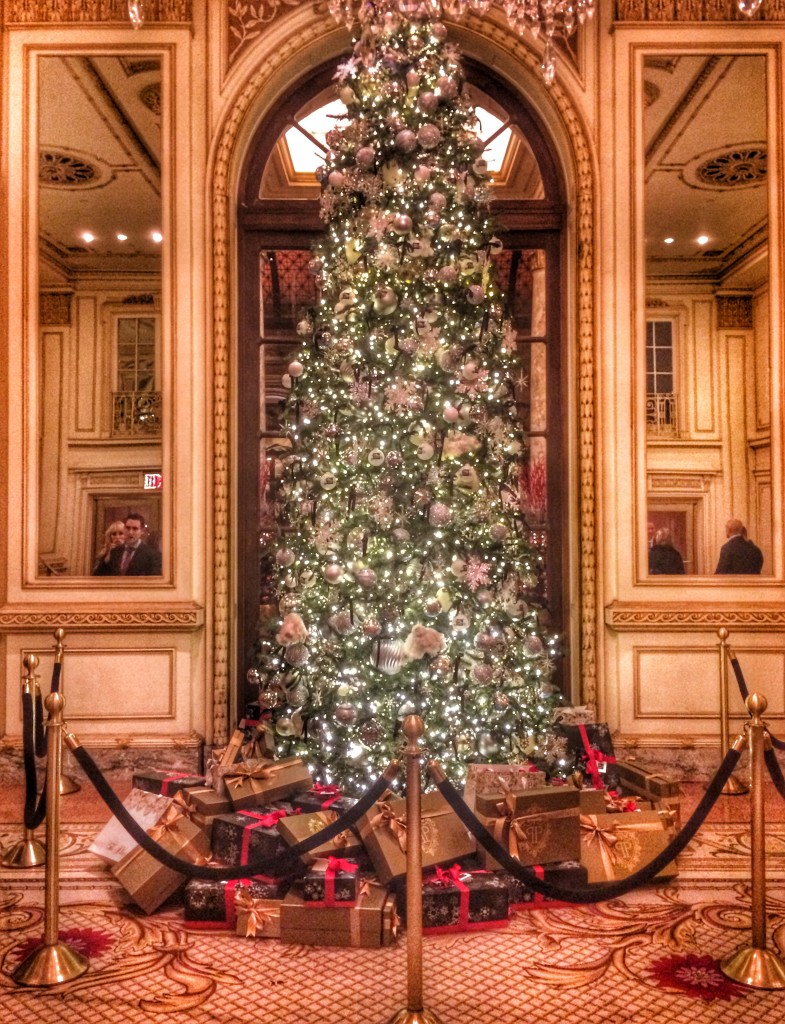 The Winter Garden: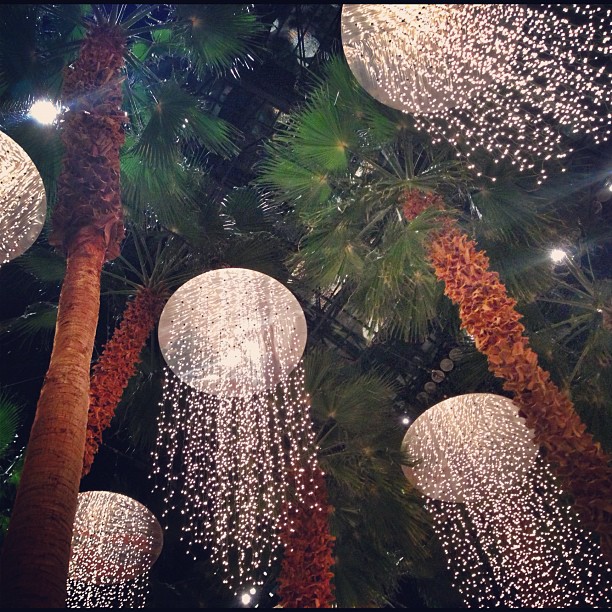 Rock Center: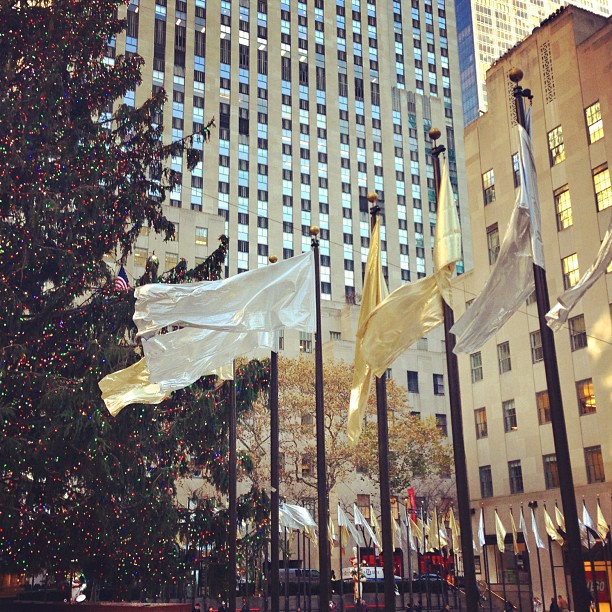 The streets are covered in lights: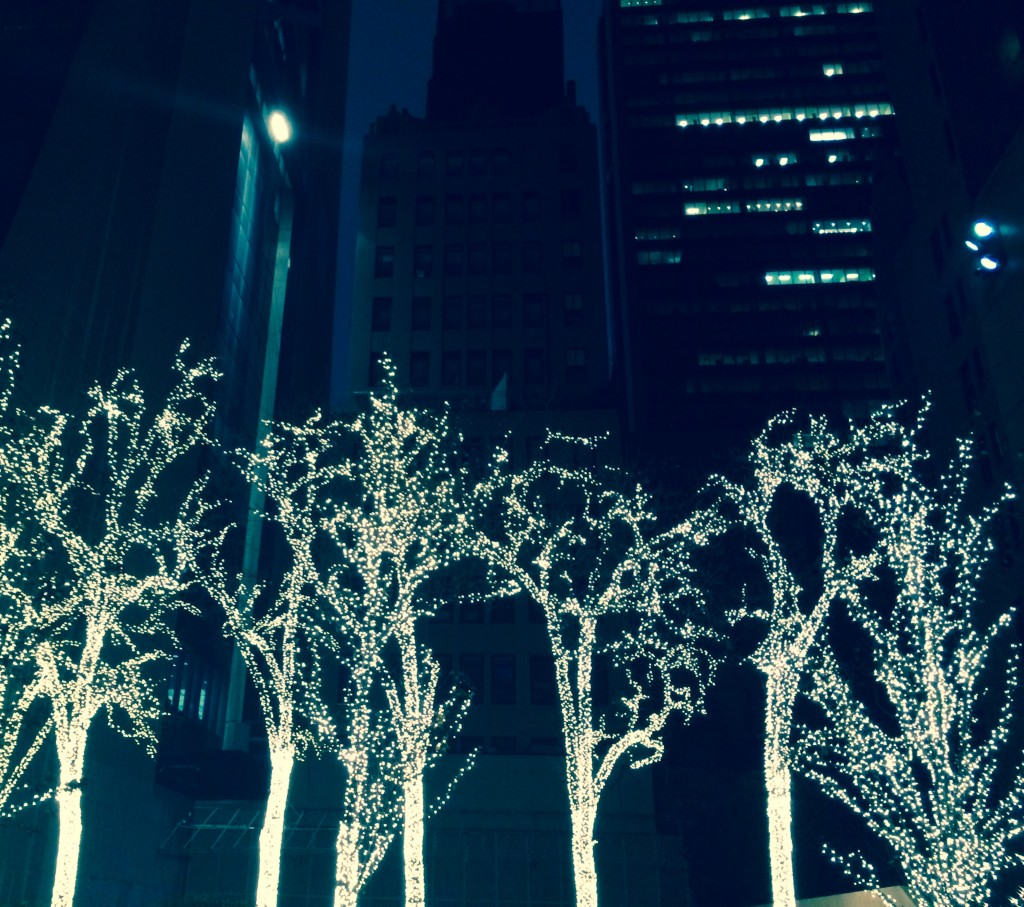 Decorations in your favorite restaurants make going out to dinner festive too. Here's Building on Bond, around the corner from my apartment: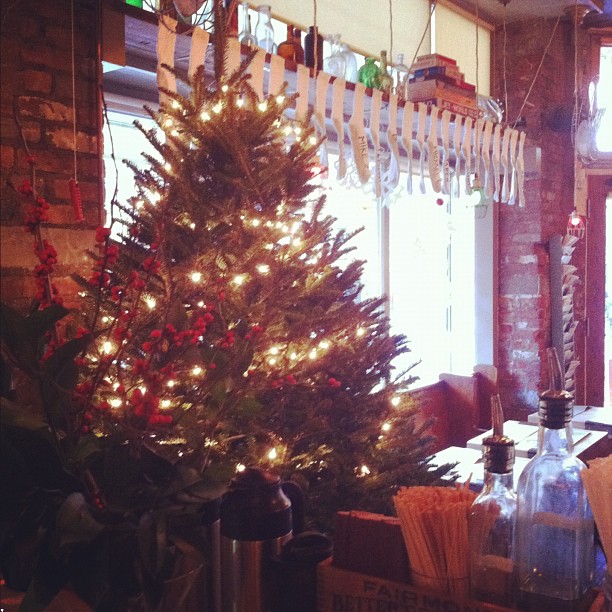 There are incredible holiday concerts and shows all over the city, and regular concert sets get more festive for the holidays too. John Mayer at Barclays: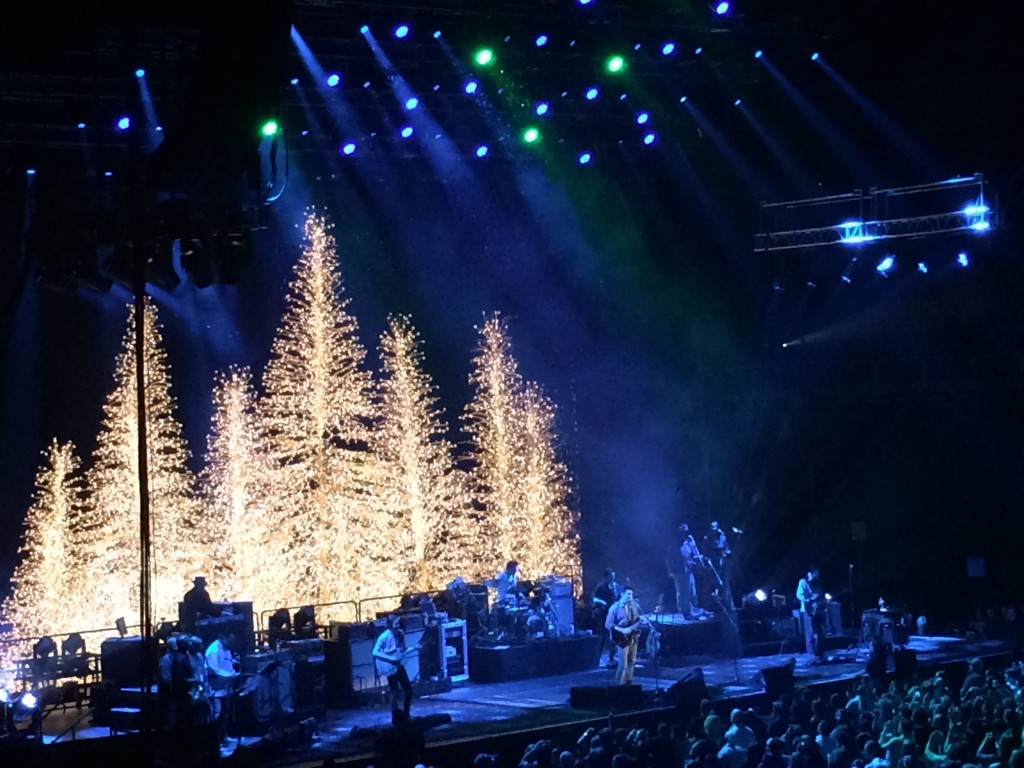 My cozy Brooklyn block gets blanketed in snow. I like waking up in the morning and peeking out the window to see the overnight snowfall, and walking home in the evening with snow crunching under my feet.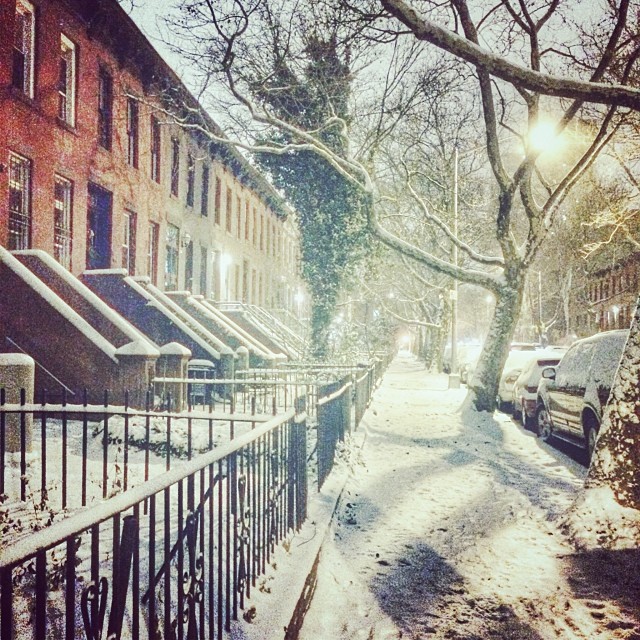 The best part of Christmas in the city though, is getting to enjoy it with the friends that you love. And I'm so grateful that I have the best ones in the world.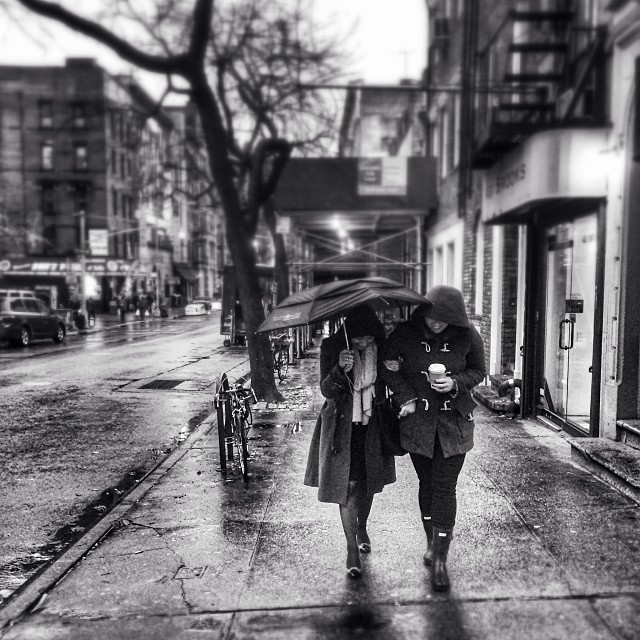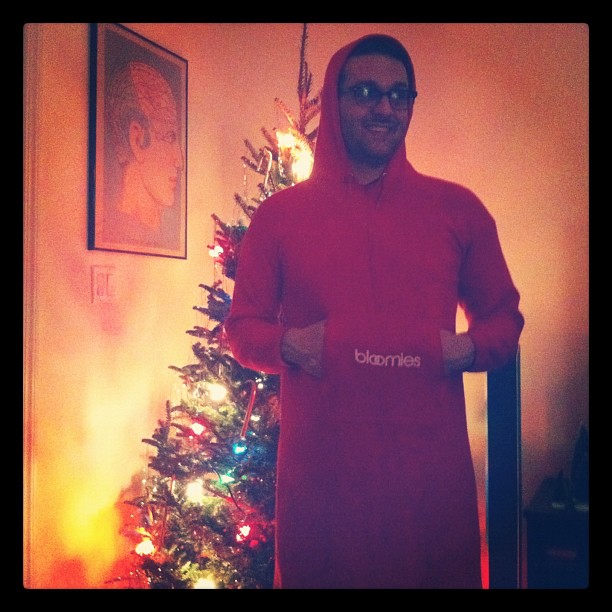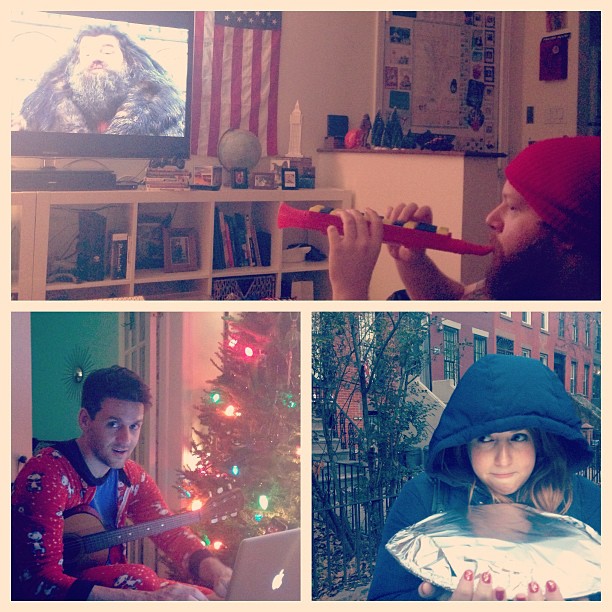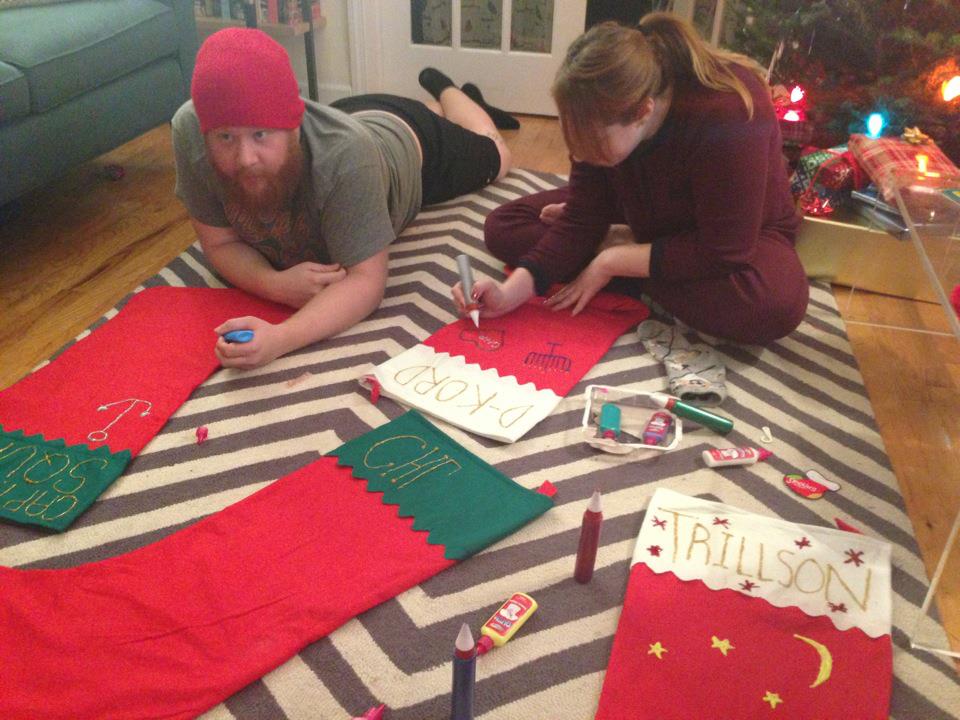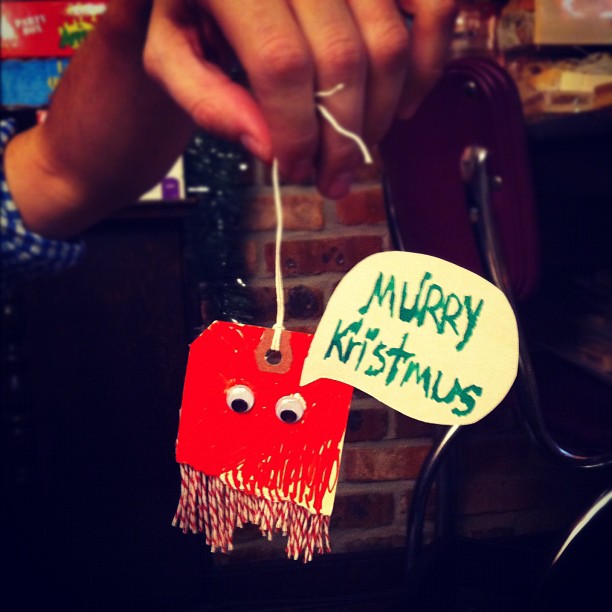 Merry Christmas!