When we started planning our trip to South America, we spent several full days looking at tour itineraries and trying to figure out where to go and how to spend our time. We considered Brazil, Bolivia, Argentina, Chili, Peru, Ecuador and different plans that included any and all combinations of those countries. A lot of factors went into making our final decision: weather, money, activities, tour availability and dates, our own bucket lists, etc. We wound up deciding that there was no way we could do everything we wanted to do in all those countries in one trip, so we chose to focus on the two places we most wanted to go: the Galapagos Islands and Peru, and to make sure we did them right.
We decided to spend over 3 weeks in Peru, allowing us to do and see a lot more than just the typical Inca Trekking / Machu Picchu trip. We especially wanted to see the Nazca lines, the condors at Colca Canyon, Lake Titicaca and the Amazon Jungle. This ended up being our route in Peru: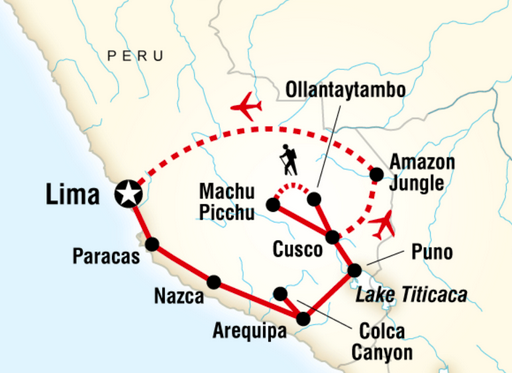 We had a day and a half in Lima to begin our time in Peru. We didn't do a whole lot in Lima; we were still quite tired from the Galapagos. We spent our full day there wandering around Miraflores, the beautiful district our hotel was located. We had a chance to stop in a beautiful independent bookstore, Librería El Virrey: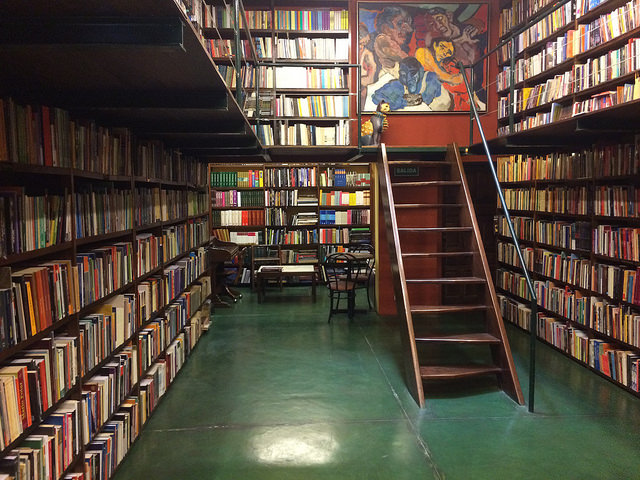 One of the first things we noticed in Peru was that there are vintage VW Bugs everywhere. I looked it up – old Beetles were mainly manufactured in Brazil, and there are still a large number of them all over South America. South Americans value fixing and repairing their cars vs. buying new ones. The result is very pleasing to behold – lovely Bugs in great condition all over the place.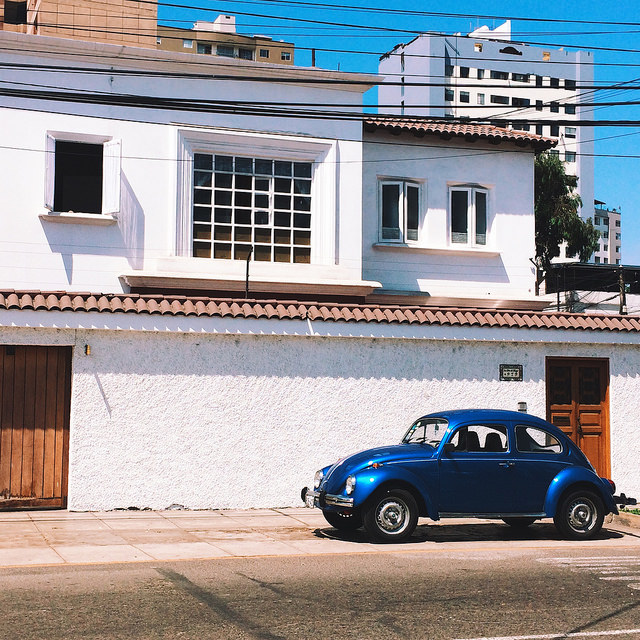 From Lima we headed down the coast to Paracas. We arrived in the evening, and had time to wander along the beach to watch the sunset. There were several cheeky Pelicans collecting fish handouts.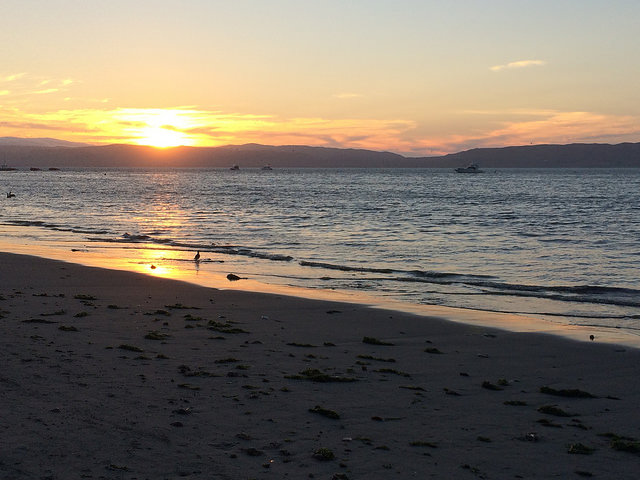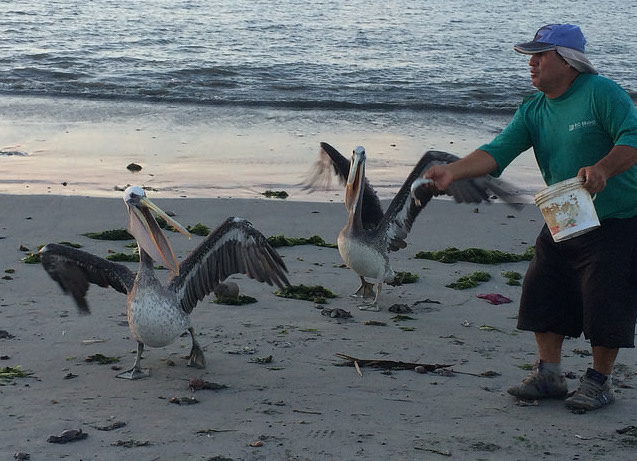 We had a great dinner that night, and tried Tacu Tacu, a traditional Peruvian dish that we got right on board with: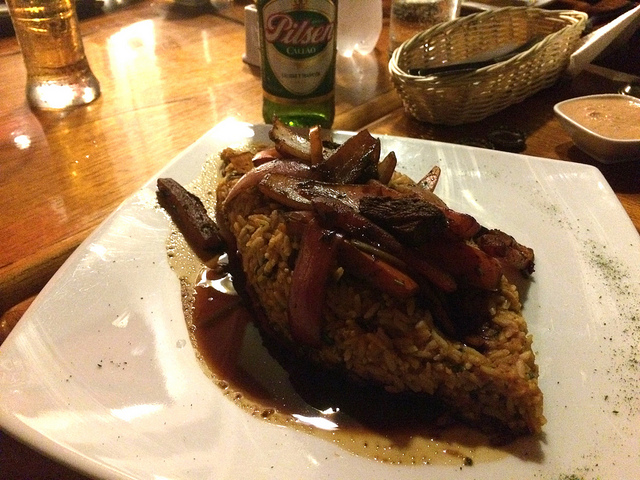 The next day we started the morning with a trip to the Paracas National Reserve, a beautiful marine and desert reserve just outside of the city. I had no idea Peru had so much desert! Here's a glimpse of the reserve: the beautiful coastline, diverse bird life, and desert hills: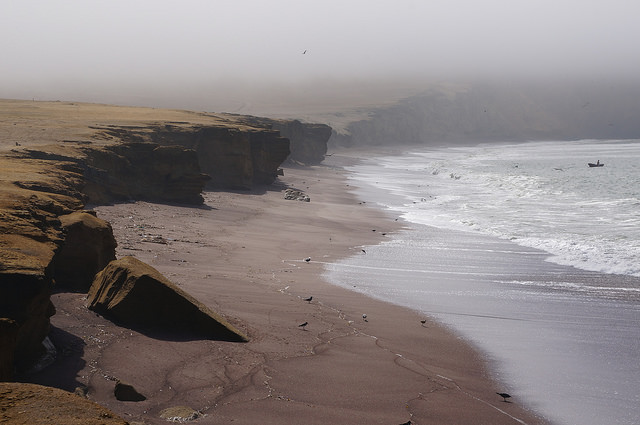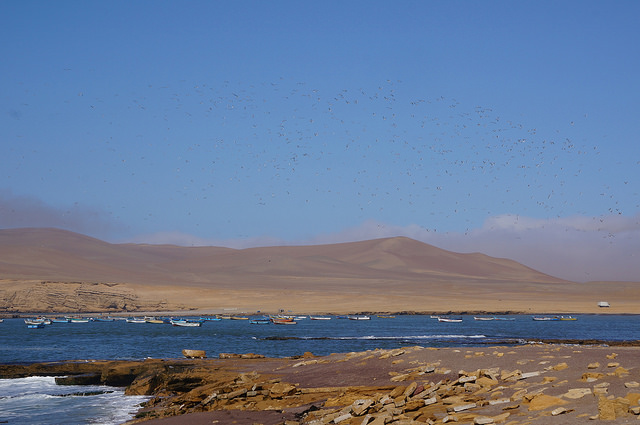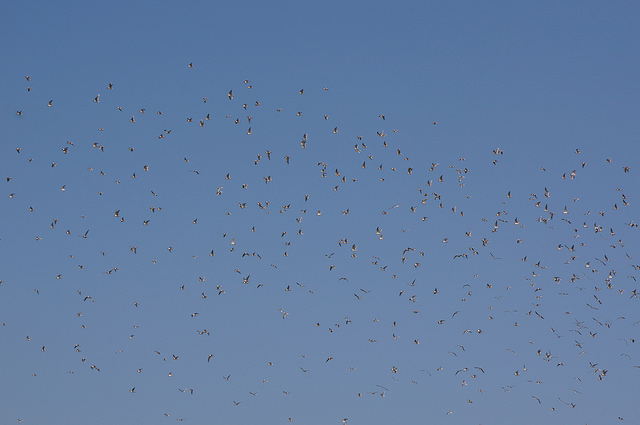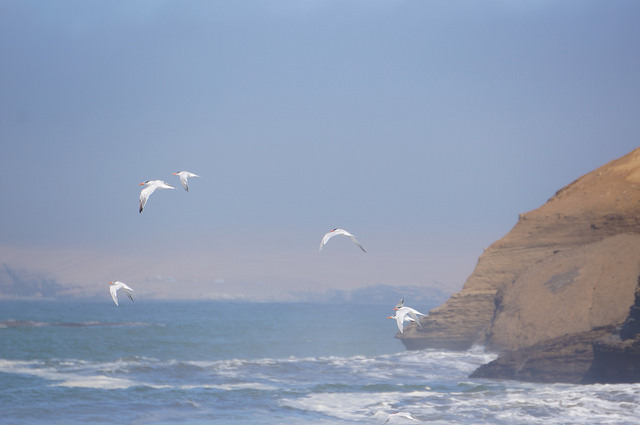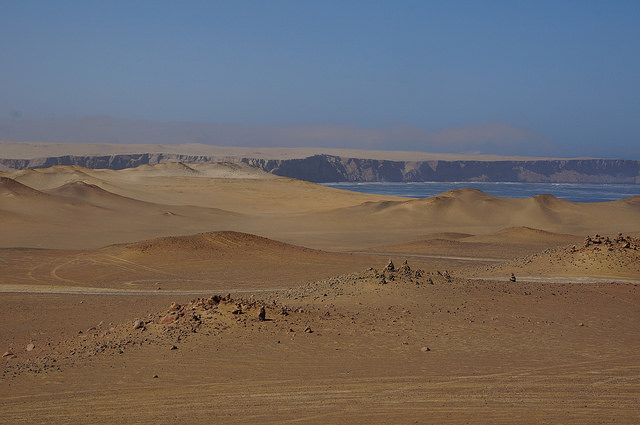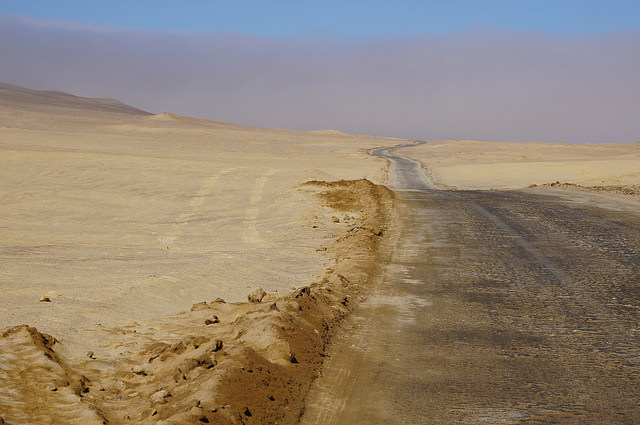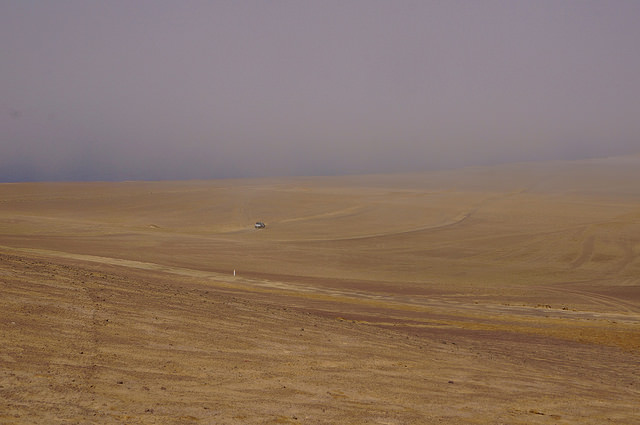 Later that morning we toured a Pisco Sour winery in Huacachina. We learned about the traditional production process, and then sampled a quite a bit of Pisco.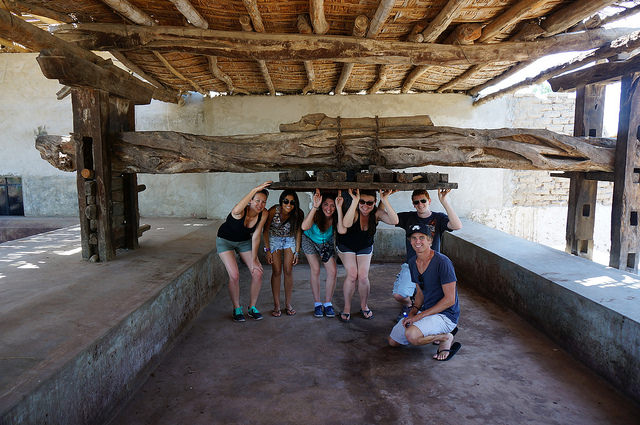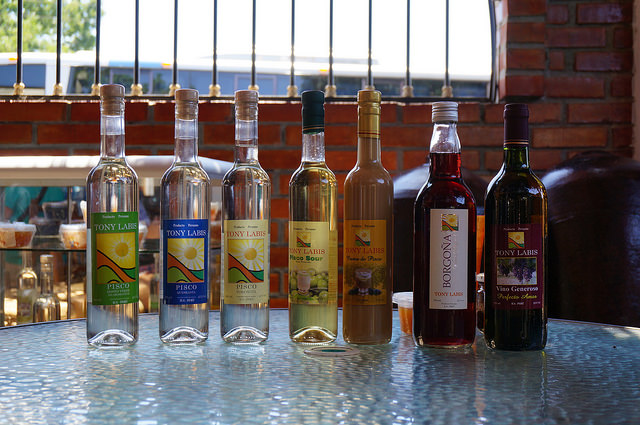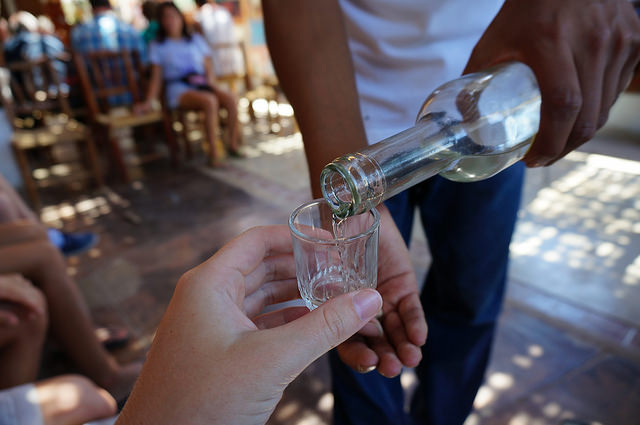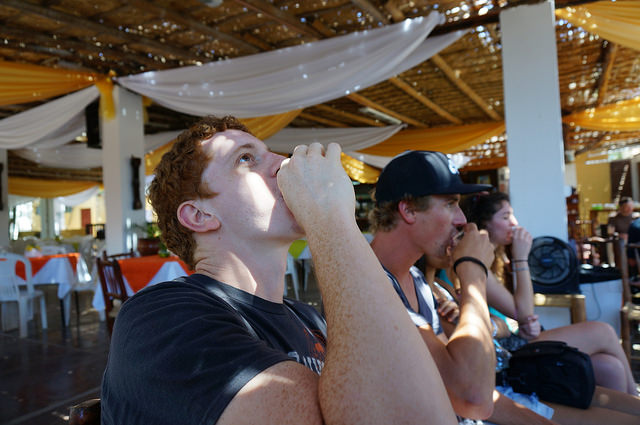 Next up was Nazca, where the highlight is the famous Nazca lines. The Nazca lines are ancient geoglyphs in intricate shapes that are only fully viewable from above. No one knows for sure why they were created, since at the time there was no way to view them from the air. (The full history and theories are fascinating, you can read more about them here.) We had a gorgeous clear, sunny day in Nazca, and we took a scenic flight to see the lines.
Here's me looking incredibly nerdy in front of our plane: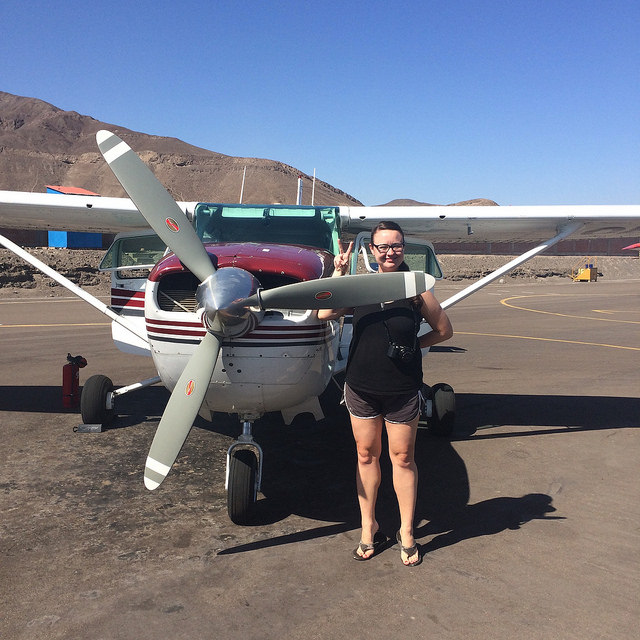 Here's the view out the plane window. It's a pretty gorgeous landscape: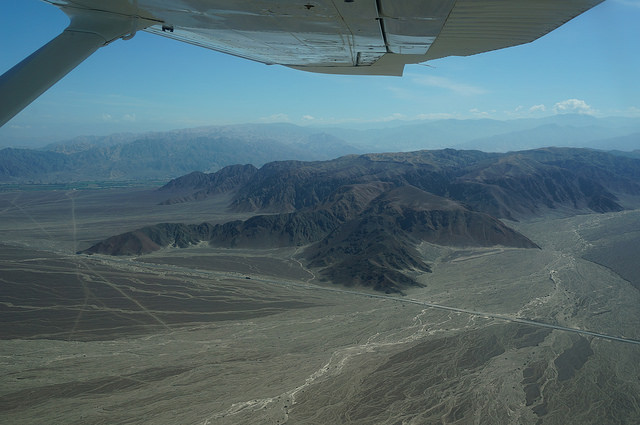 You see about 14 figures on the flight, and I'll share a few photos of my favorites. Here's the hummingbird: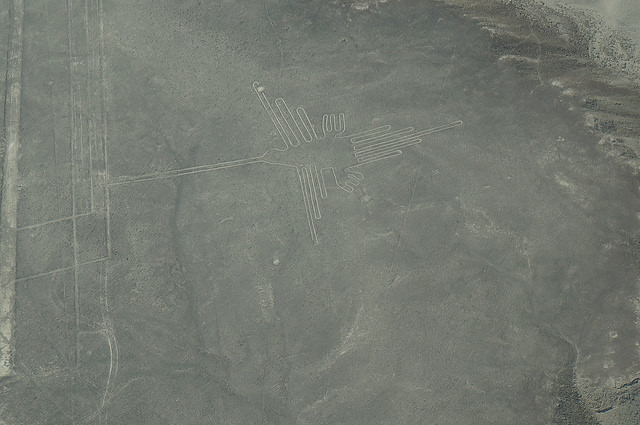 Here is the tree and the hands: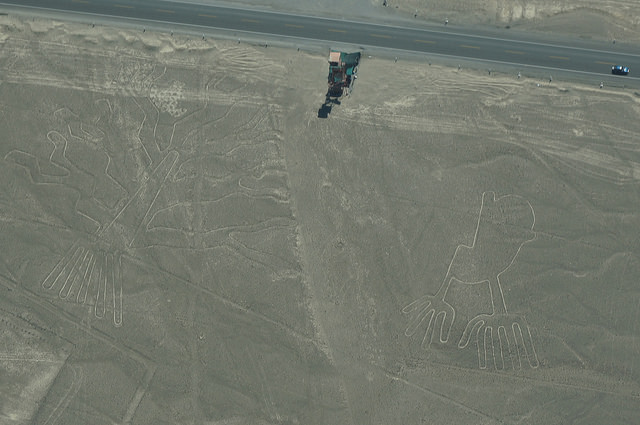 And here is the condor: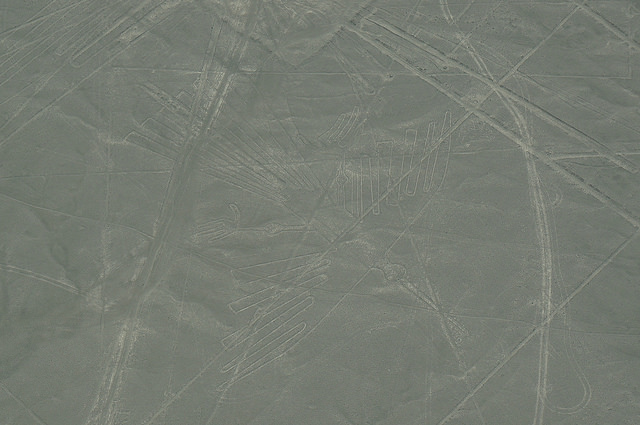 We had a great lunch back in downtown Nazca (in a place that had air conditioning, which we were all immensely grateful for). I tried a lot of traditional dishes while I was in Peru, but I also enjoyed ordering a comforting standby: grilled chicken skewers. They were widely available and always good.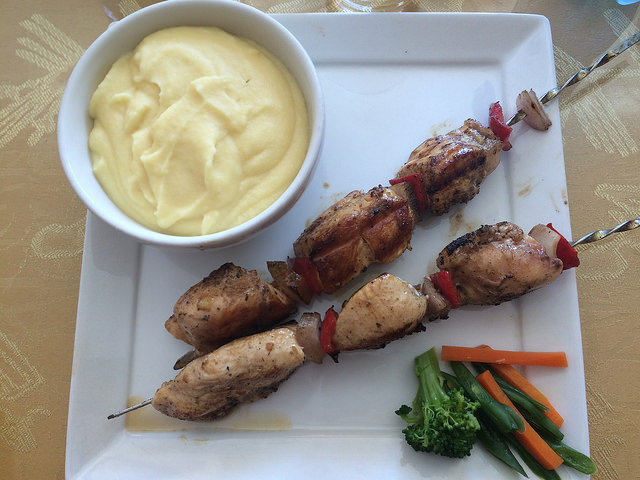 Later that day we visited a potter's studio where a wonderful local artist recreates Nazca pottery. We learned how he creates authentic reproductions and toured his studio.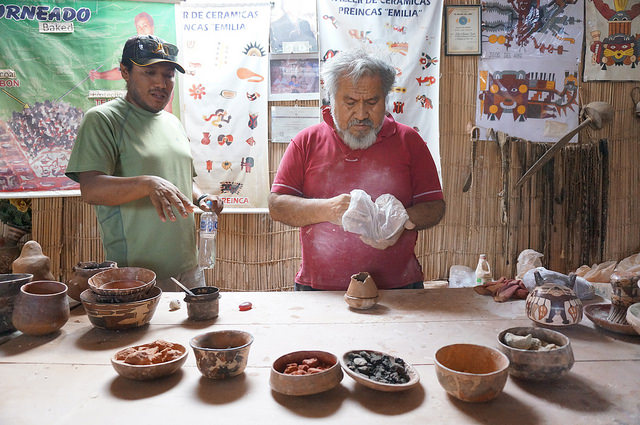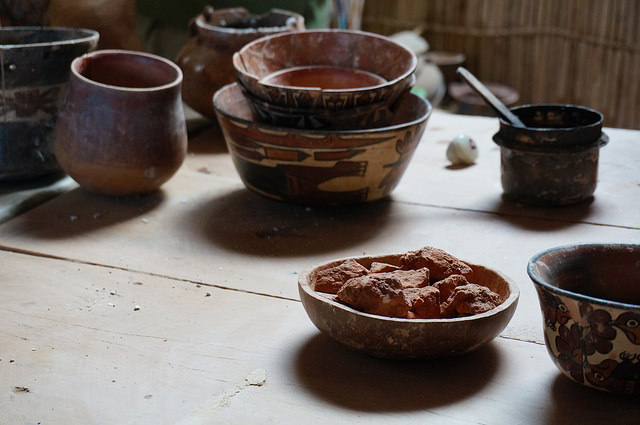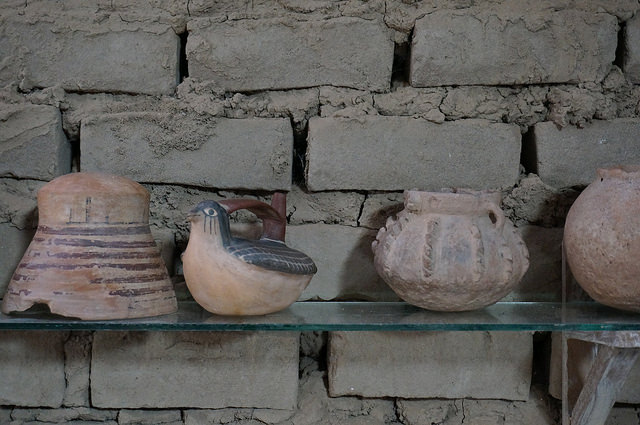 Our last stop of the busy day in Nazca was the Chauchilla cemetery site. It's a remarkable place – there are 1500 year old pre-Incan mummies, which you view in open crypts in the middle of the desert. It's odd to view something so historically important outside under the bright sun with sand blowing all over the place. It doesn't seem like the best way to preserve these incredible pieces of history, which makes the experience of touring them outside feel strangely Disneyish. Still, it's an amazing place, it's just hard to wrap your head around the history of what you're seeing.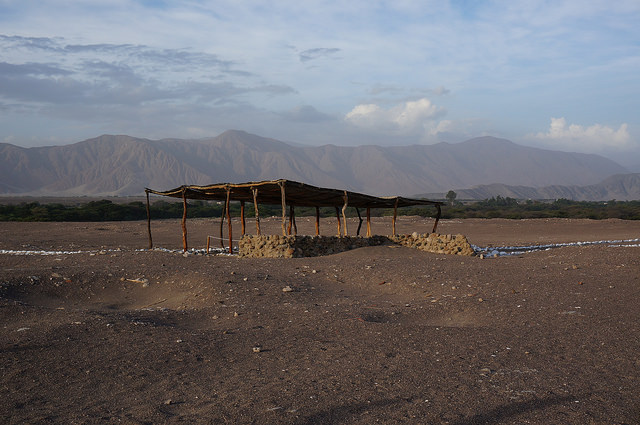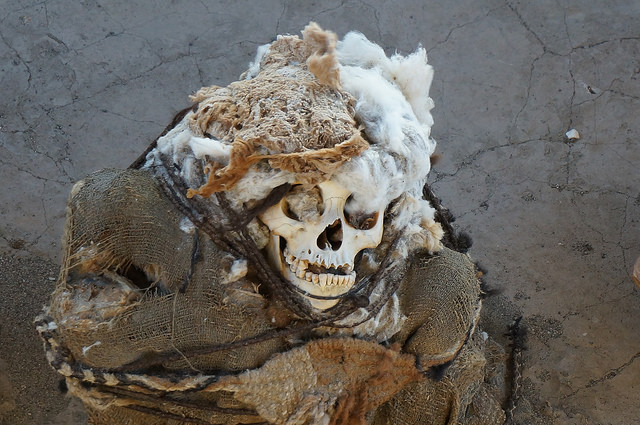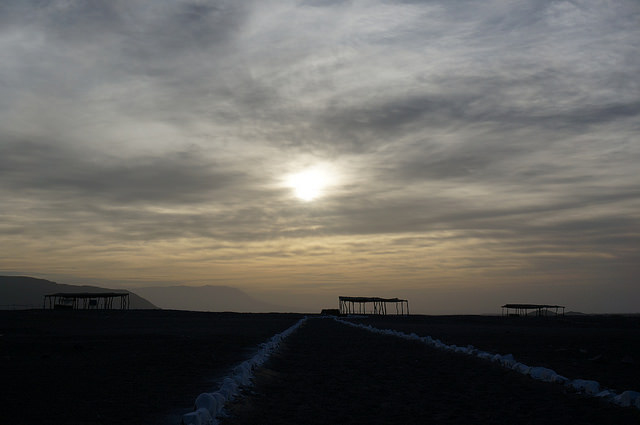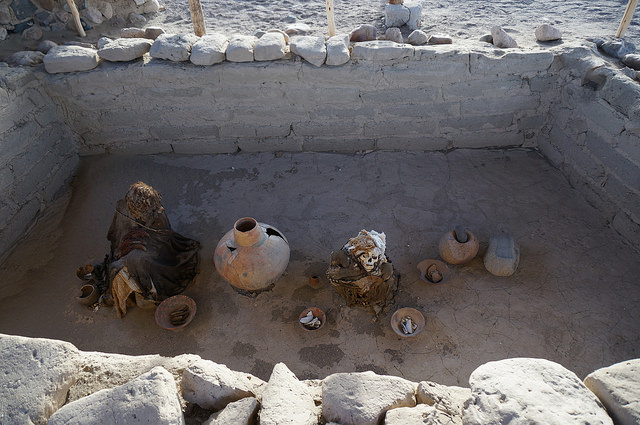 We then hopped on an overnight bus and headed to Arequipa. Here's us, jolly and in good spirits at the start of the bus ride. (An after photo was not taken due to extreme fatigue.)
We had a free day in Arequipa, a beautiful, historic city and our last low-elevation location before the Andes. We had a restorative lunch at Zig Zag, where we tried Alpaca for the first time (it's quite tasty).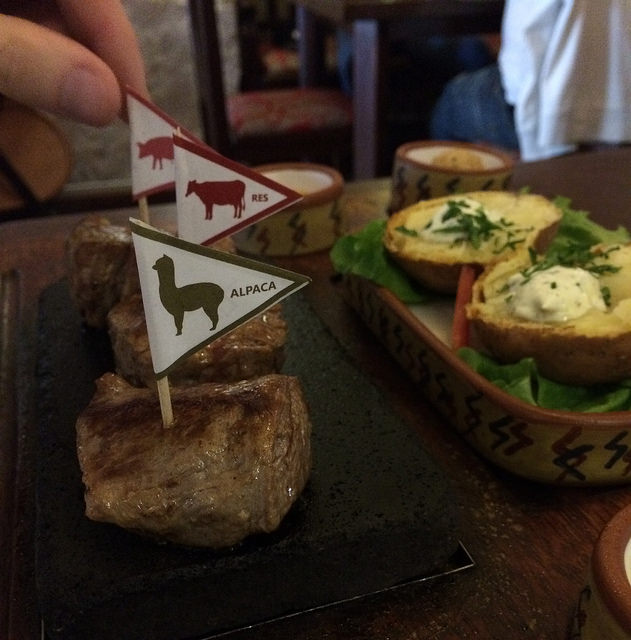 We were in Arequipa on Palm Sunday, so that evening offered huge festivities in the historic city center. It's always a special experience to be able to observe holiday celebrations in other countries. Here's a video from the procession: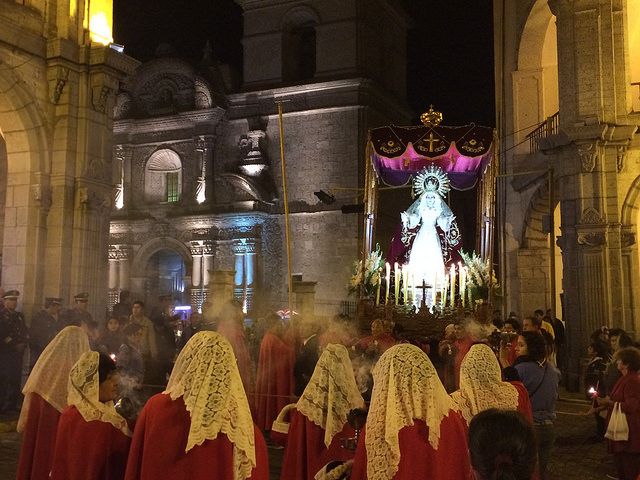 That evening we also tried Guinea Pig, a local delicacy. It tastes like fried chicken, but the presentation is a bit…alarming.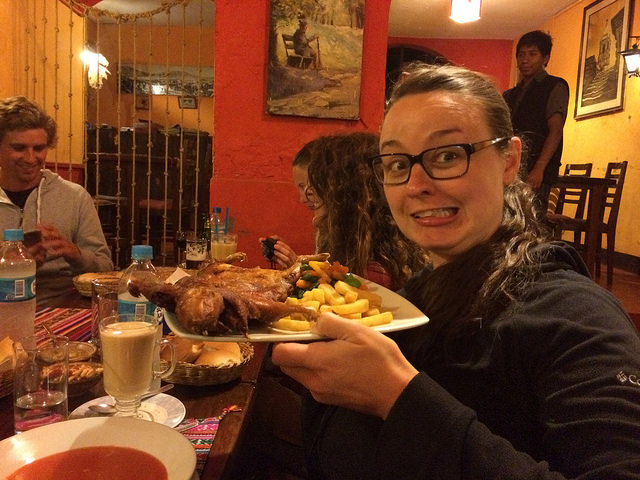 After Arequipa we headed up into the mountains; towards the small city of Chivay in the Colca Canyon valley. It's in this region that you begin to see Alpacas and Llamas along the landscape, a sight that I never tired of.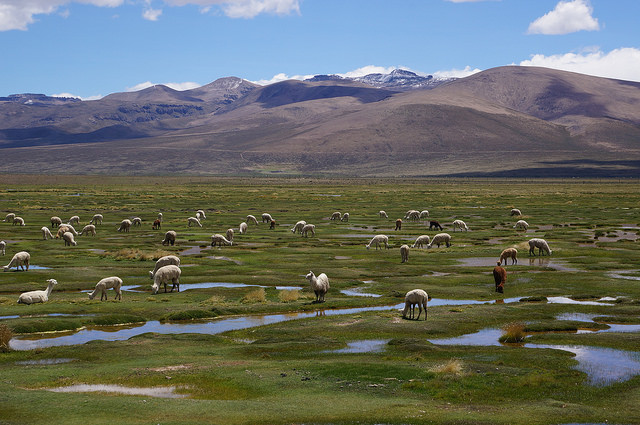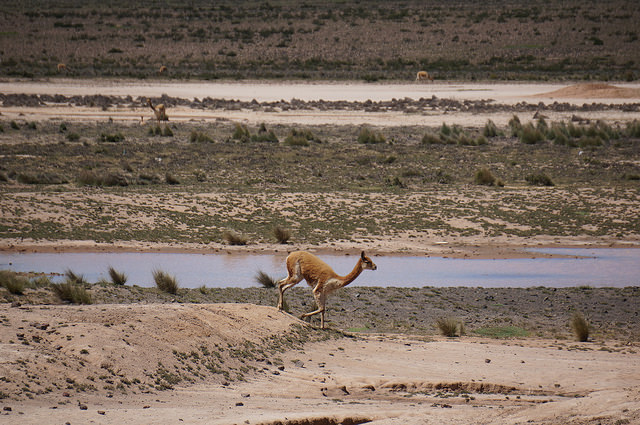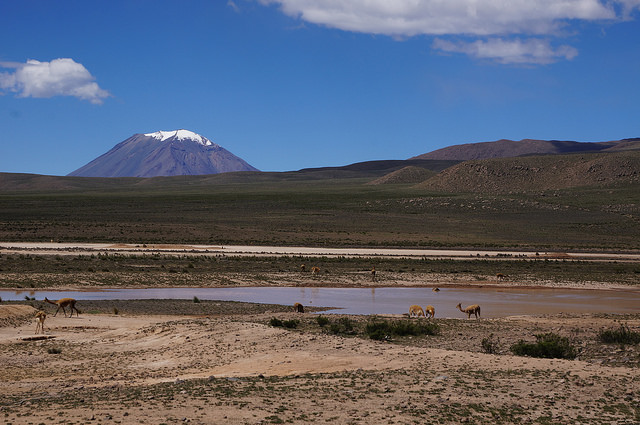 Along the way we stopped at the Mirador de Patapampa lookout, at 16,108 feet elevation. From there we had views of several active volcanos, and impressive snow covered mountains.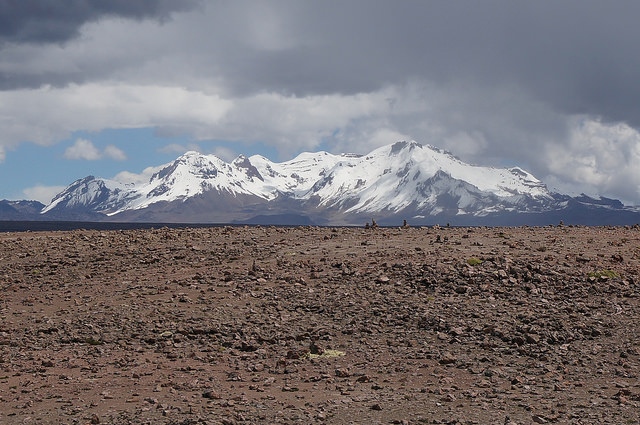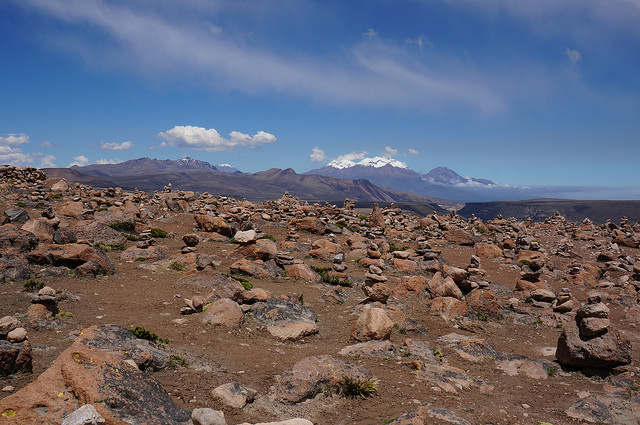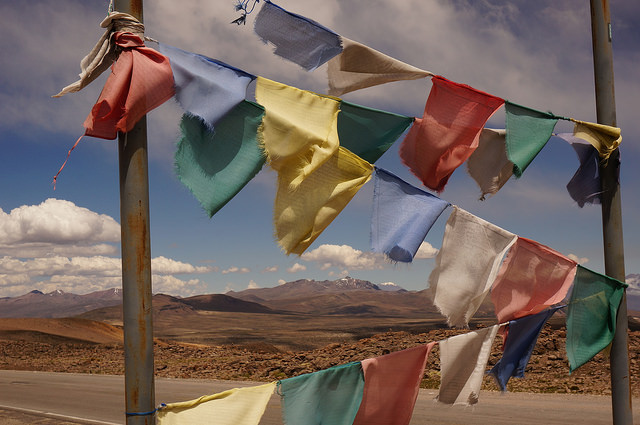 It's also at this point that it's a good idea to start drinking Inka triple tea and taking coca sweets. The altitude is pretty extreme, and it took me about 5 days to acclimate.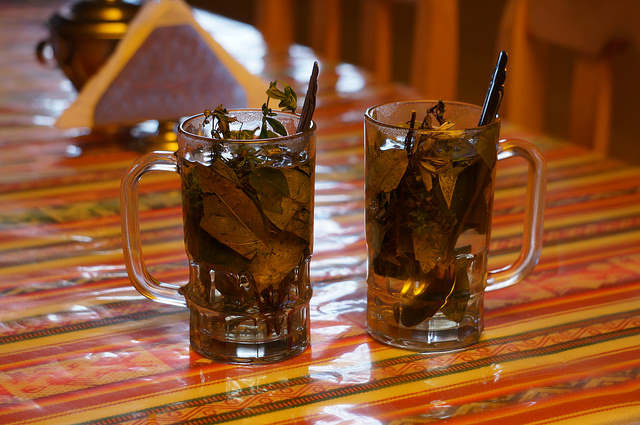 As we approached Chivay we had an incredible view of the villages in the valley from above: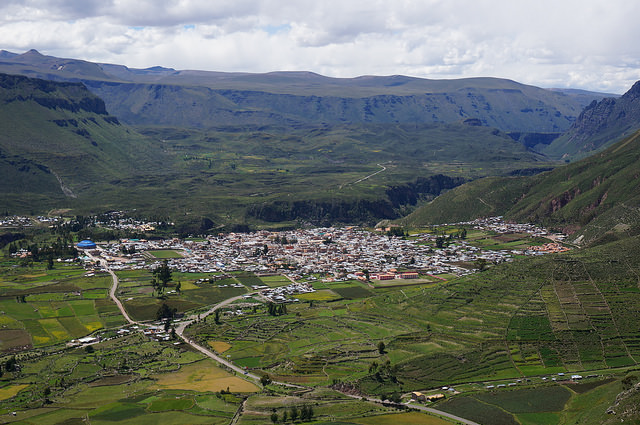 Here's a photo from our hotel in Chivay. Sometimes when I ask Graham to turn around so I can take a picture, he strikes a silly pose like this that makes me like him even more: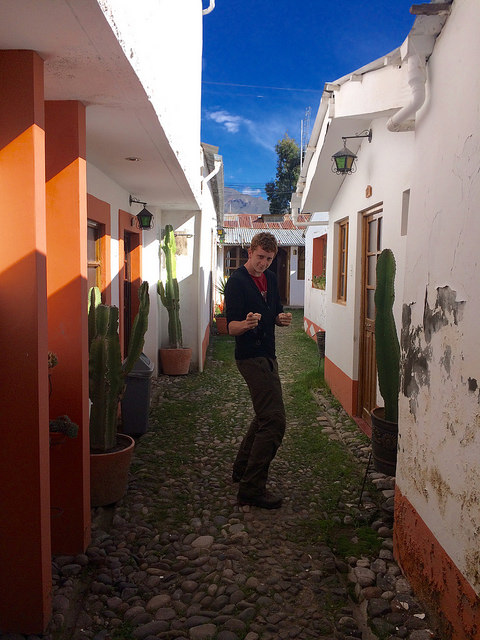 Our stay in Chivay provided us with the opportunity to view Condors soaring over Colca Canyon – one of the most memorable experiences of my life. For more photos of the Condors, head over to my full post devoted to our morning spent watching these incredible birds.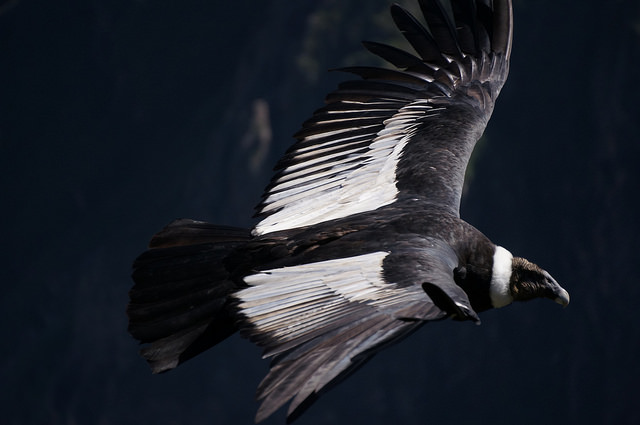 In Chivay we also visited the thermal baths at the hot springs. Soaking in the hot water with a beer was a luxurious treat after a very early morning and a high altitude hike: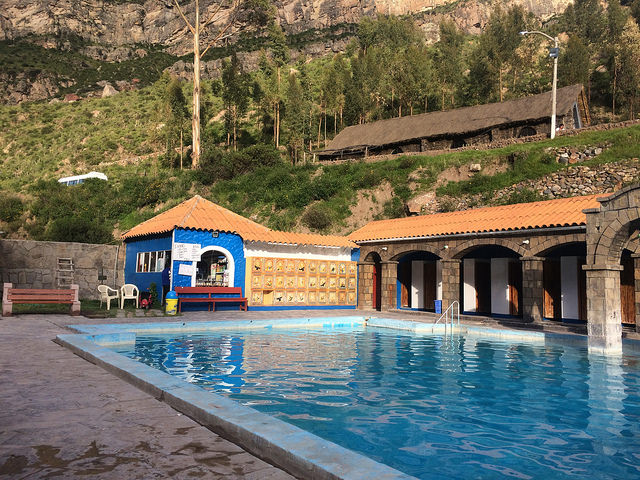 And I think there, soaking in the thermal baths, is a perfect place to pause. The Peruvian adventure will continue in part 2, coming soon.
EDIT: Part 2 is now live! Check it out here.