Graham had to go back to England for two months starting in October, and I, very fortunately, got to take a vacation and go visit him right in the middle of his two months away. This was my fourth trip to England, my second time there with him, my first time meeting his family, and my first trip to Wales.
After a year traveling around the world on very long flights, the 6 hour red eye almost felt too short! By the time we'd all had dinner (and I do not skip dinner when flying Virgin Atlantic, it's delicious), there were only about three and a half hours left of the flight. Hardly enough time to get a full night's sleep, especially when they wake you up and serve breakfast 90 minutes before landing. But I got a little bit of sleep, landed in London, and navigated my way to Warrington, where I was blissfully reunited with Graham. That day I got to meet his lovely parents, and the next day we all went out to a pub for dinner and I got to meet his lovely sister too. His family is warm, funny, and wonderful, and they were so welcoming to me. It was tremendously nice.
My first night in England there was a Bonfire Night celebration at a nearby school, so Graham and I walked over to see the fireworks. It was a lot of fun to take part in this tradition in the crisp fall weather.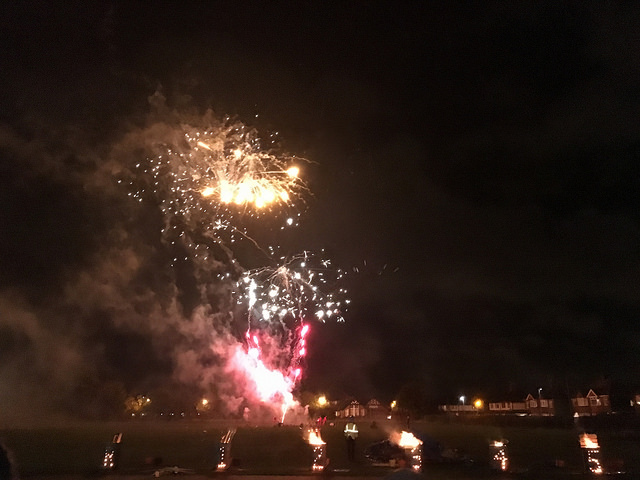 That Monday morning Graham made me tea and crumpets for breakfast: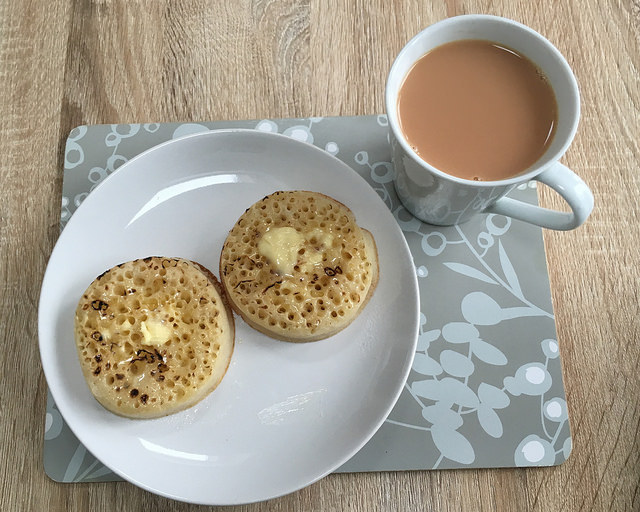 And then we started off for a week in Wales, which is not far from Graham's home town. (We drove to Wales in less time than it takes me to get to most places in New Jersey.) We began with a day & night in the bookstore town of Hay-on-Wye, which I've faithfully chronicled in its own post.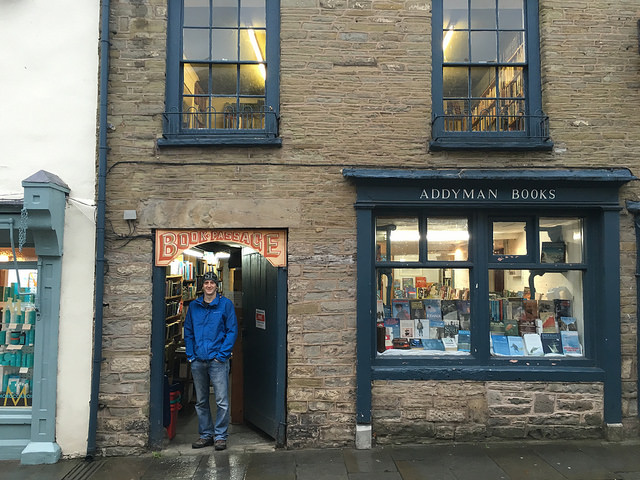 From Hay-on-Wye we drove a very scenic (and narrow) route to Porthmadog. We got to town late and had an epic nap in our tiny room at The Royal Sportsman. We wandered around town for a while late that evening when we woke up, but most restaurants were closed since it was offseason. We had dinner at our hotel, I had a delicious chicken sandwich, and Graham had a very English meal: fish and chips and mushy peas.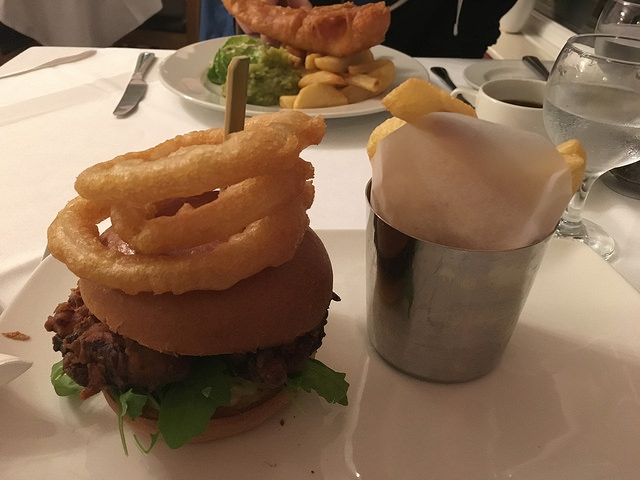 The next morning we had breakfast at a cozy little bakery called The Big Rock Cafe.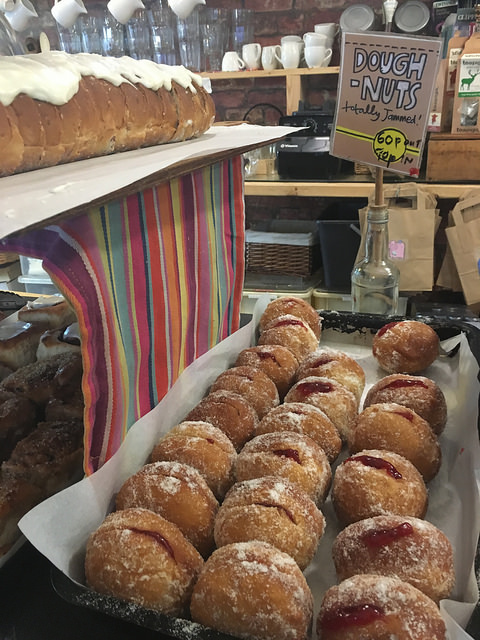 We then set out back east and drove through some of Snowdonia National Park, stopping for some scenic (and foggy) photos, and for a sheep.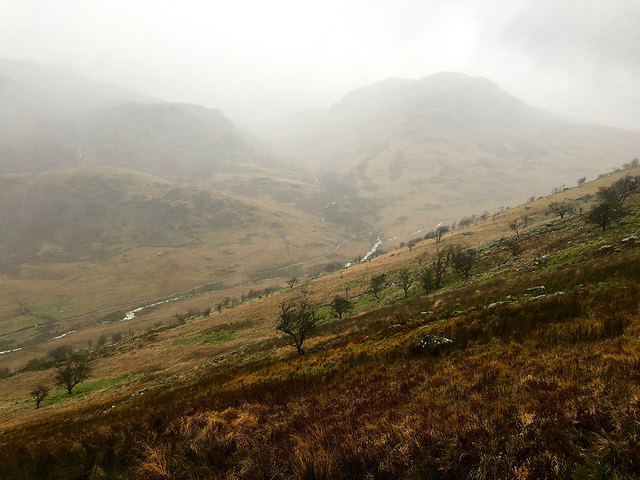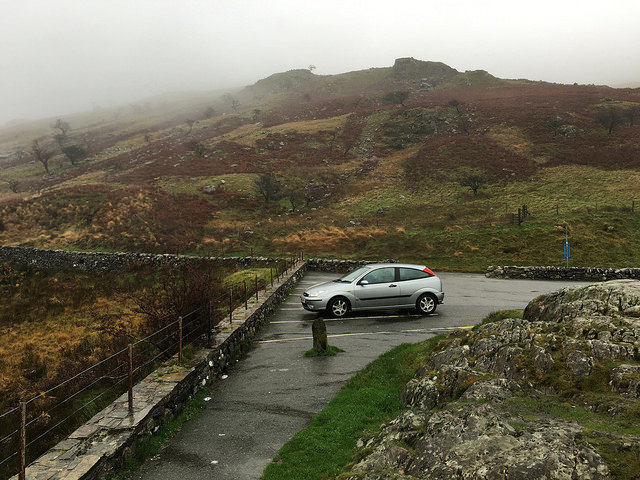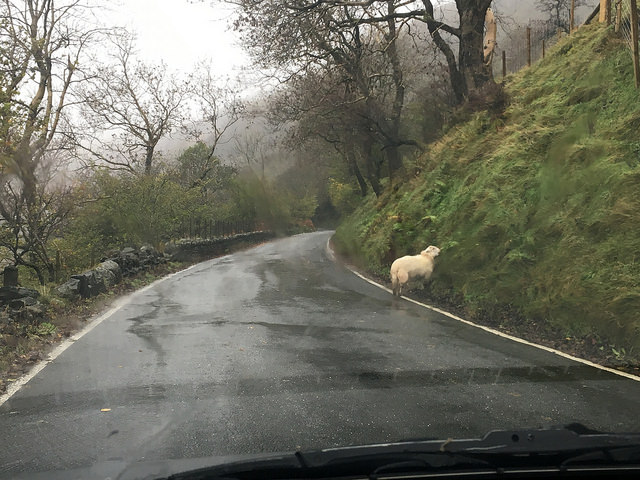 We stopped by Betws-y-coed, a quaint and charming little village. We had a cup of tea, and then walked around for a bit.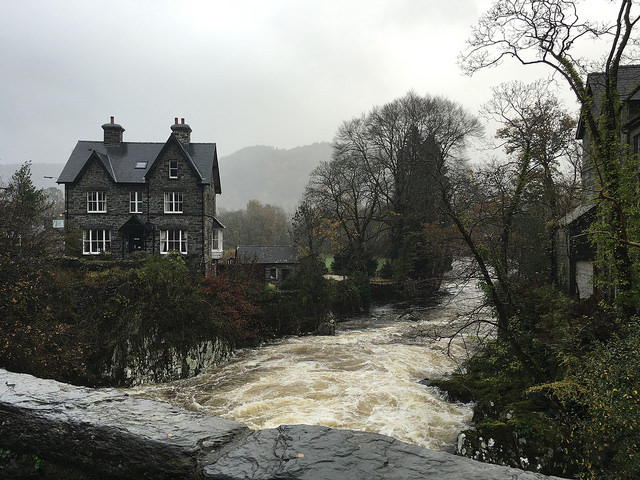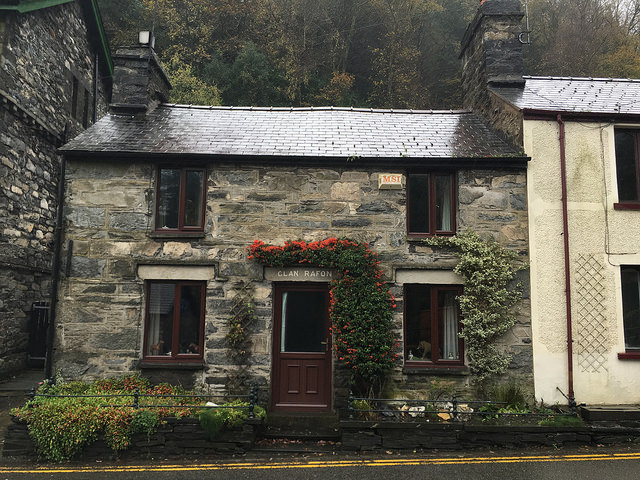 We stopped at St. Mary's Church, and sheltered from the rain a bit inside while we admired the stained glass.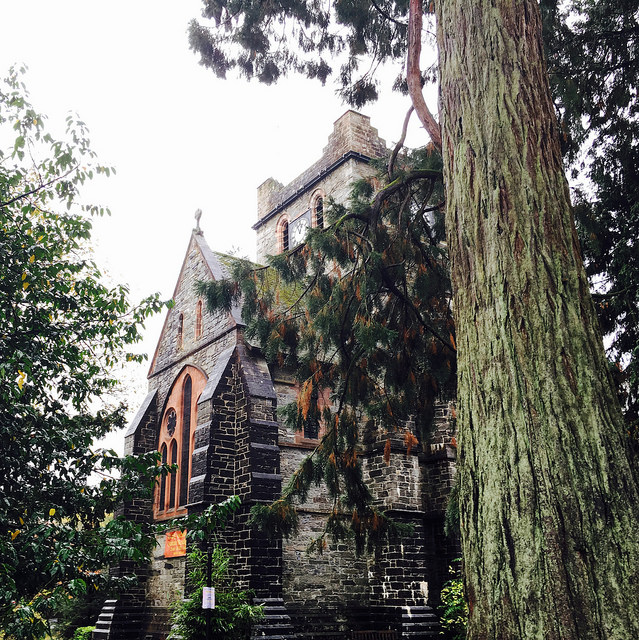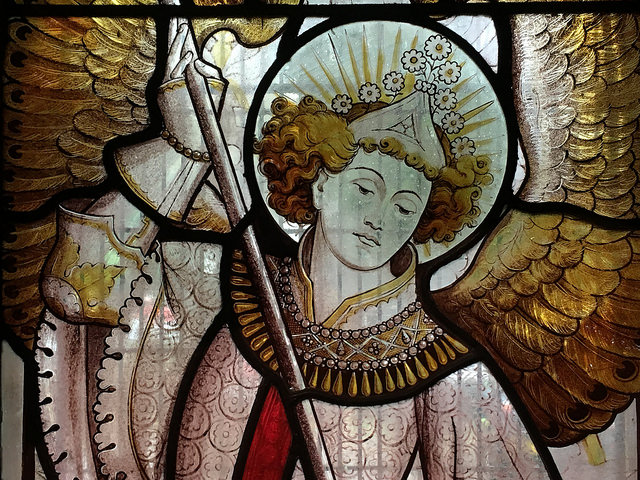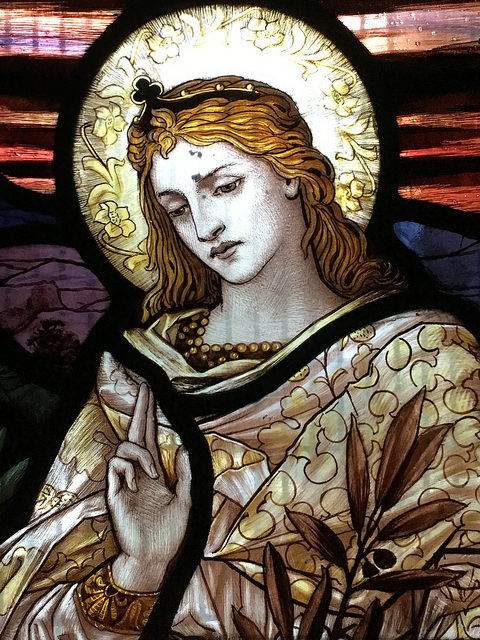 We then drove to Swallow Falls, just outside of the village. It had been raining quite a bit in Wales this fall, and many fields and country roads were flooded. The waterfalls reflected this – they were absolutely violent and raging. They normally look like this, but when we visited they looked like this: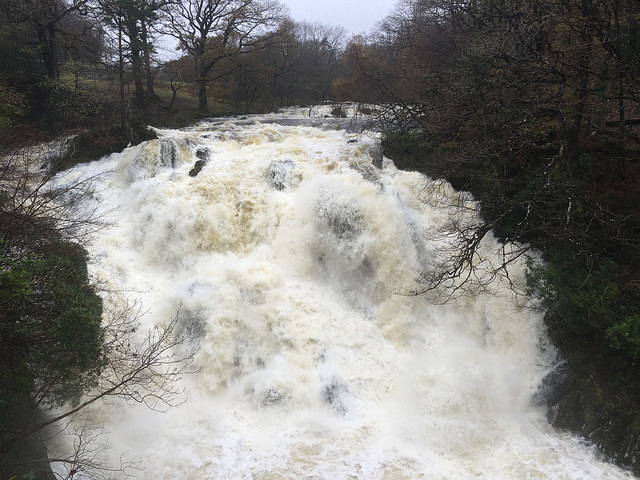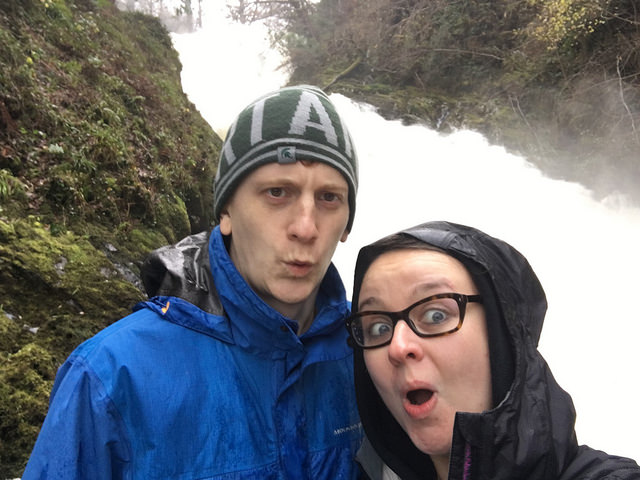 Our last stop of the afternoon was Conwy Castle, which we explored in the midst of rapidly changing weather (evident from the variety of skies in the photos below).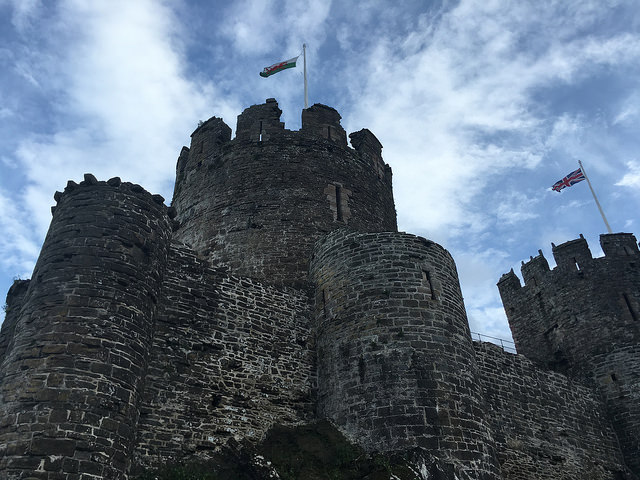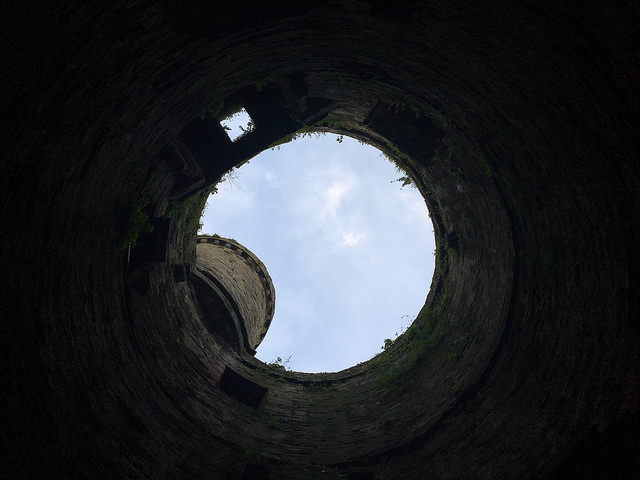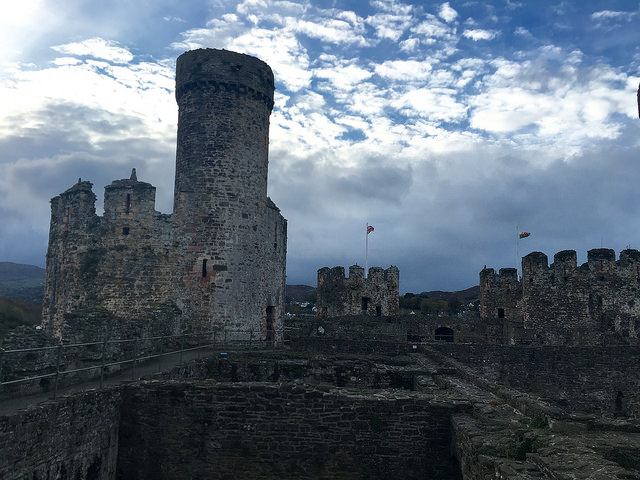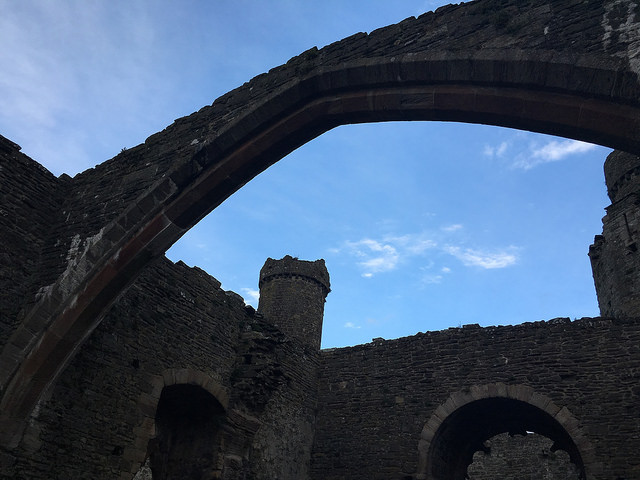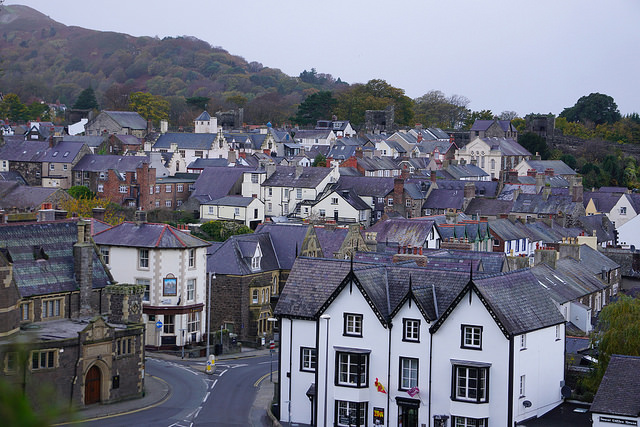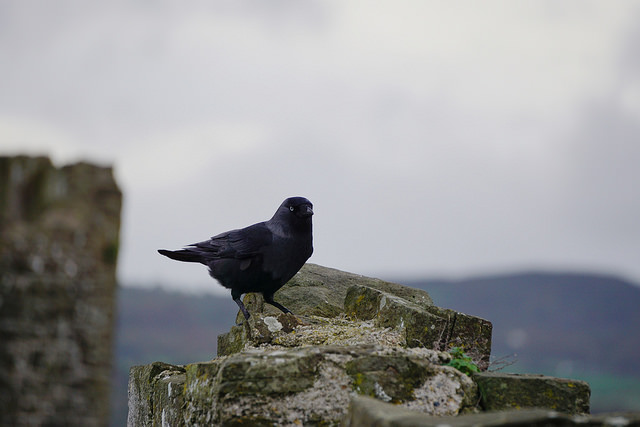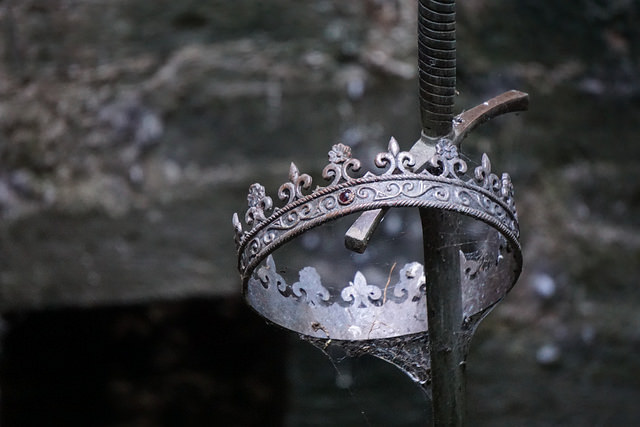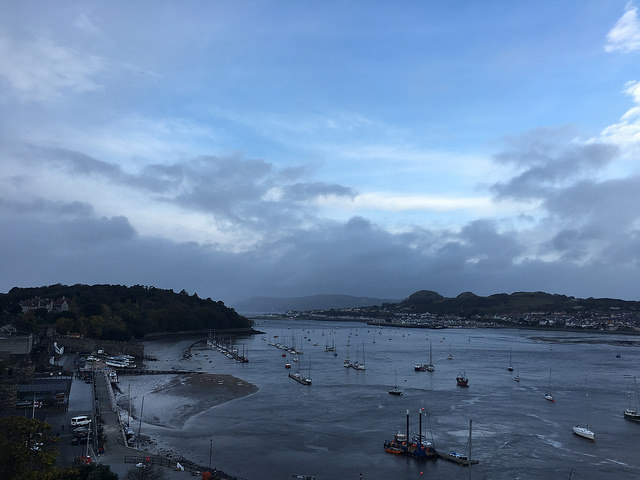 We were traveling just before Remembrance Day and the castle had a poppy exhibit, made from upcycled bottles painted a beautiful red.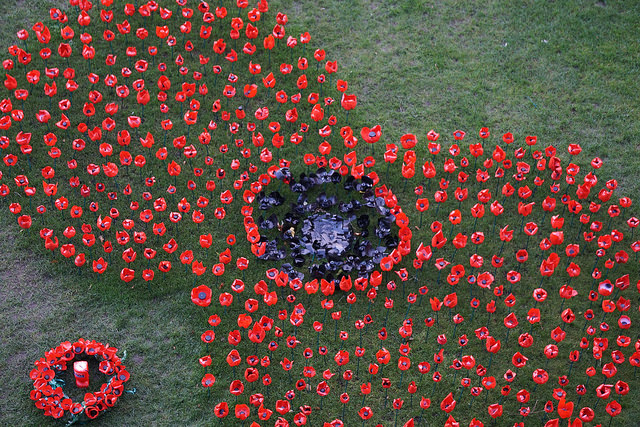 Our final two nights we spent in the beautiful Victorian seaside resort of Llandudno, in the very stylish Escape B&B, located in an old Victorian villa on the side of a hill overlooking the city. This is the stunning facade: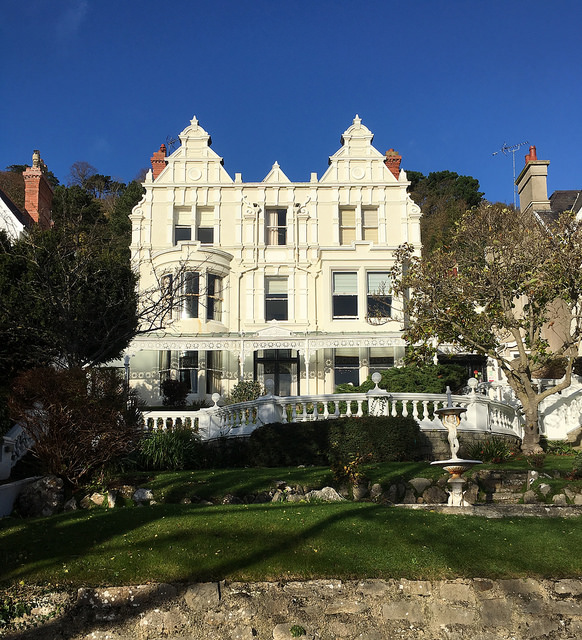 And this was our room. I love how they made a modern style still feel very cozy:
We drove over to the beach to see if we could catch the sunset. We caught it, and it ended up being rather stunning.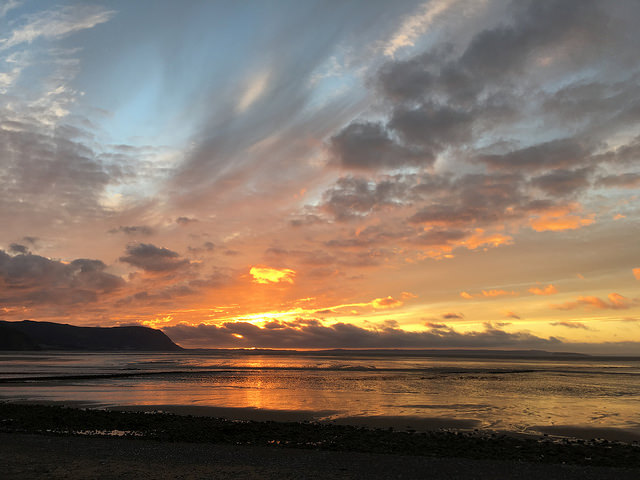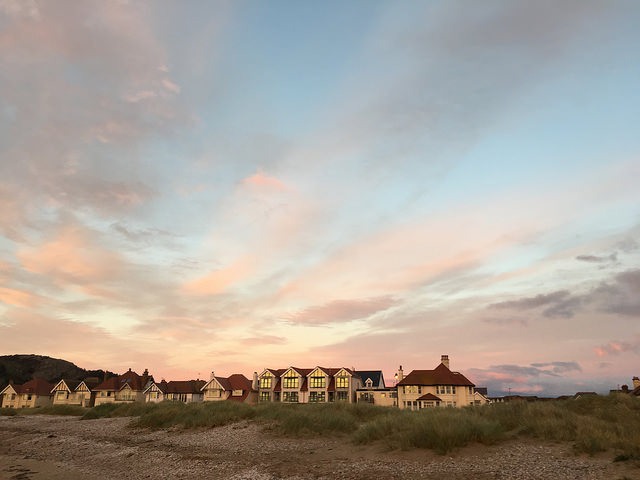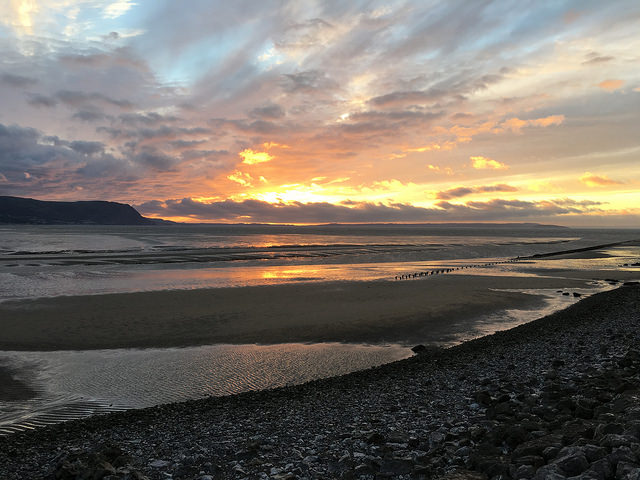 The next morning we went to Bodnant Gardens, and it happened to be the one sunny morning that the week offered us. Exploring Wales in November is about finding beauty in the transitions of life. There were still things in bloom in the garden, and they fell into contrast with the life around them folding up into another hibernation.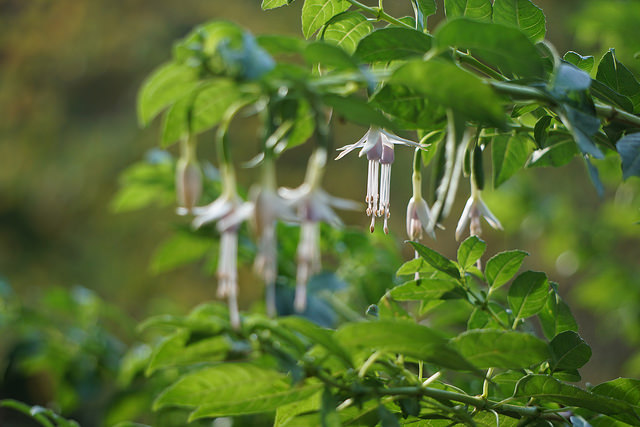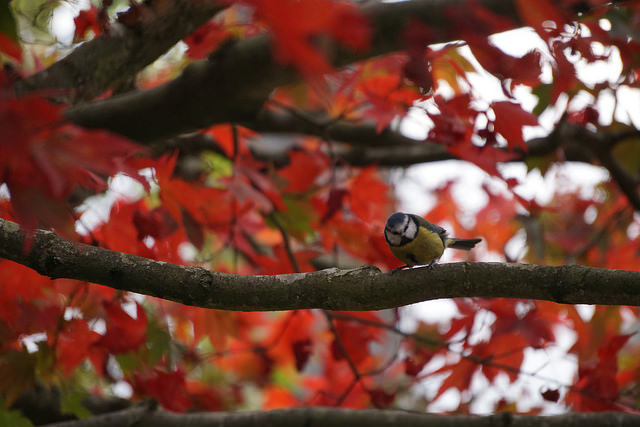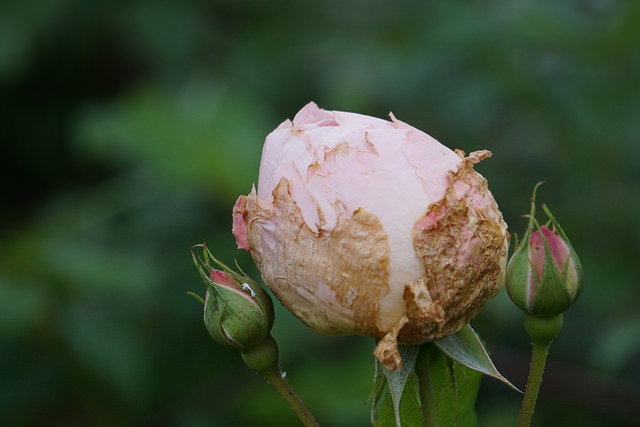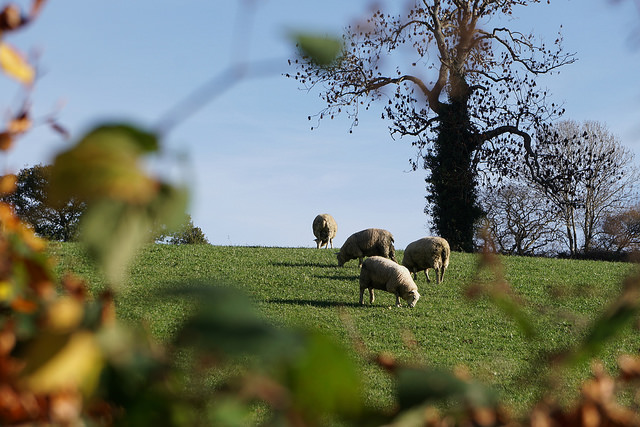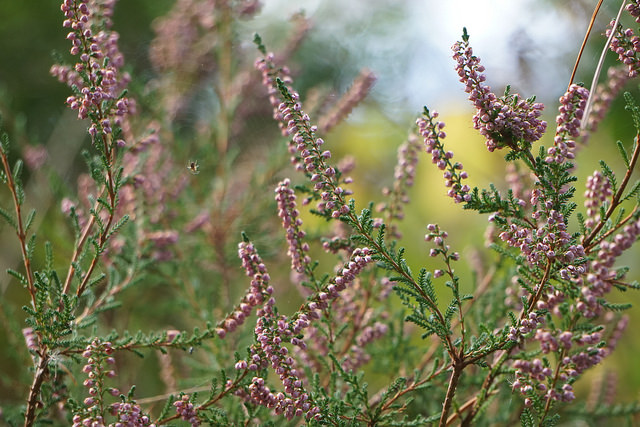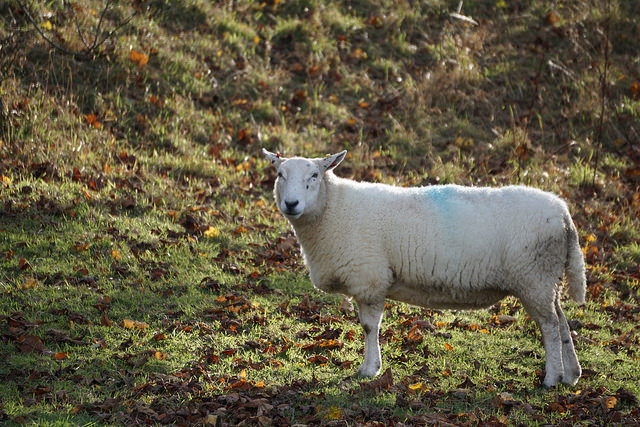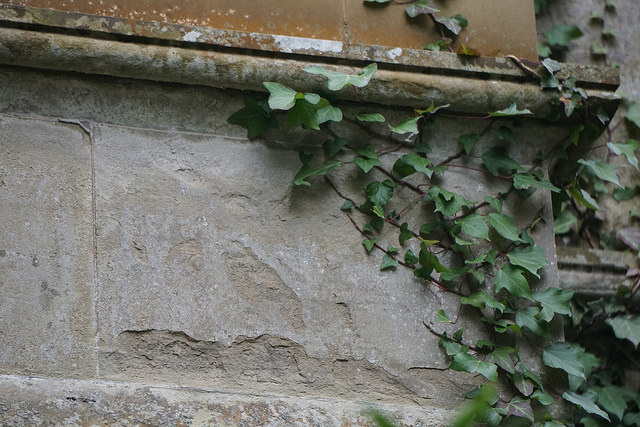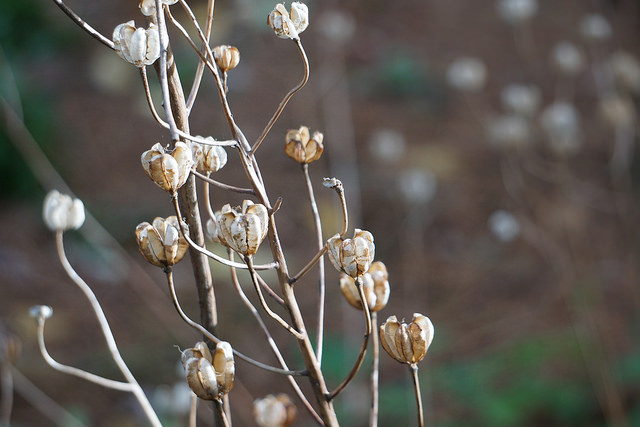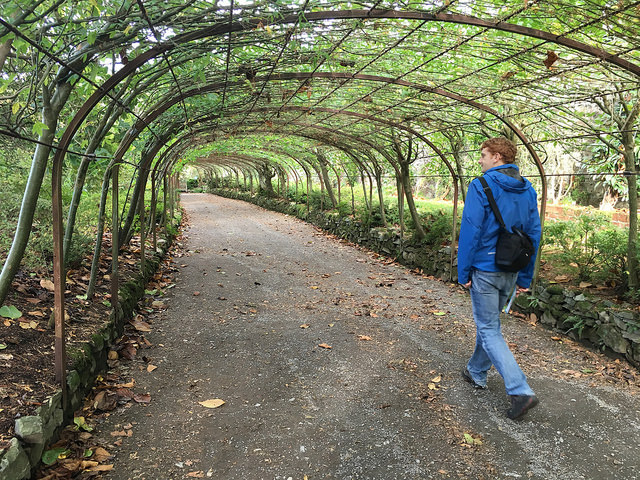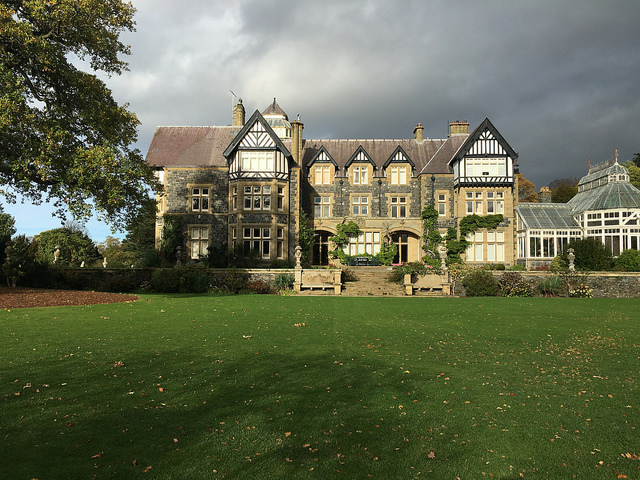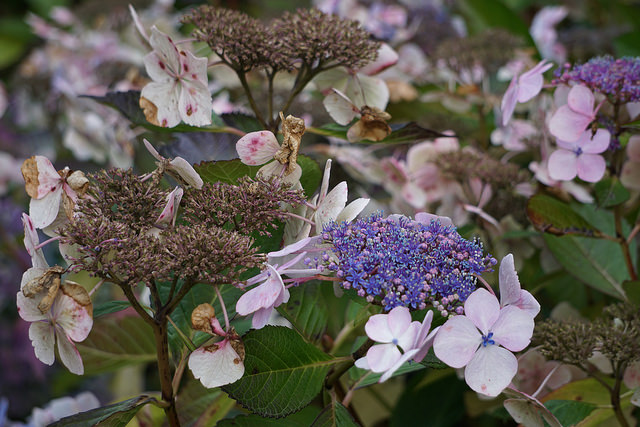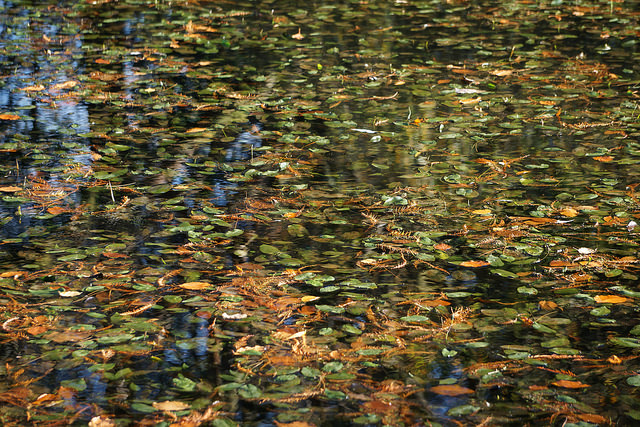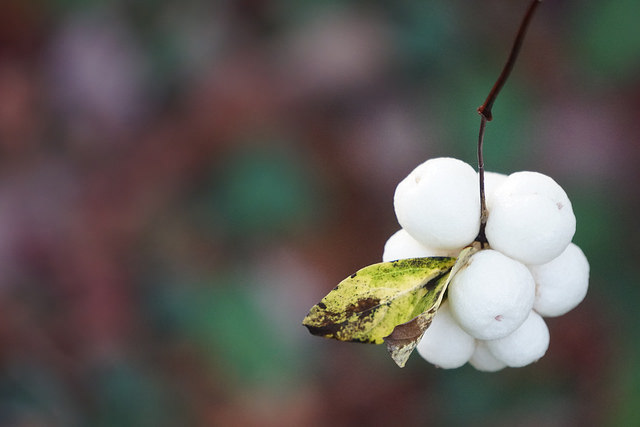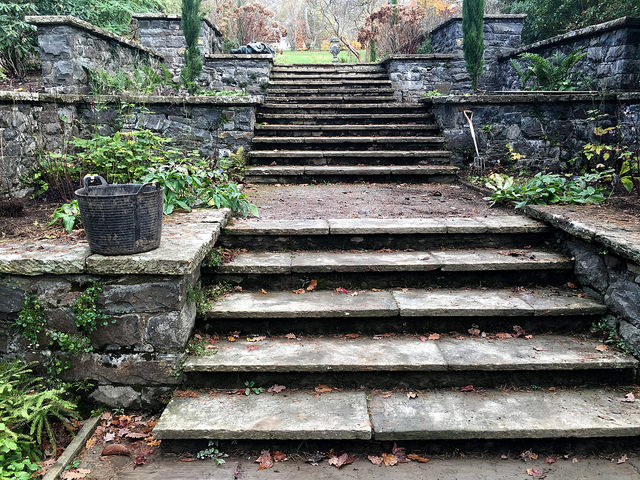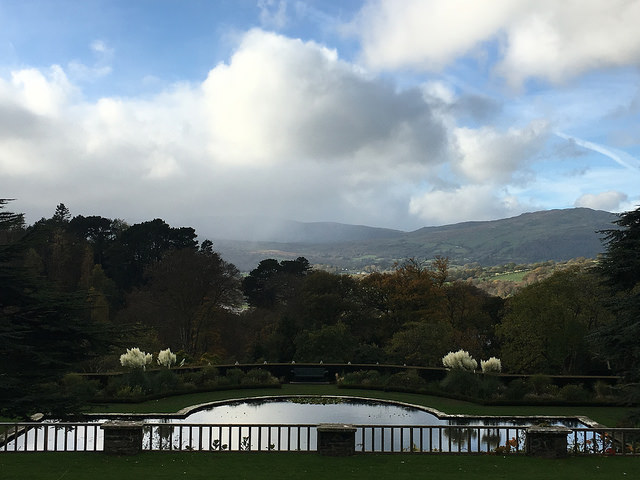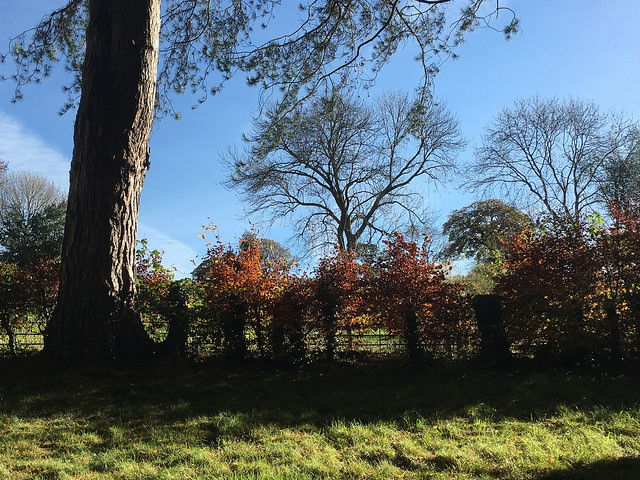 After our morning at Bodnant Garden, we drove back to Llandudno and drove up to the top of Great Orme. We had great views – when we could keep our eyes open. The wind up there was so strong we saw a lone seagull shielding itself from the wind with the parking barrier wall. While walking into the headwind we had to brace ourselves and charge through it – it felt like a physical object restricting our movement. When we returned to the car with the wind at our backs it seemed impossible not to run.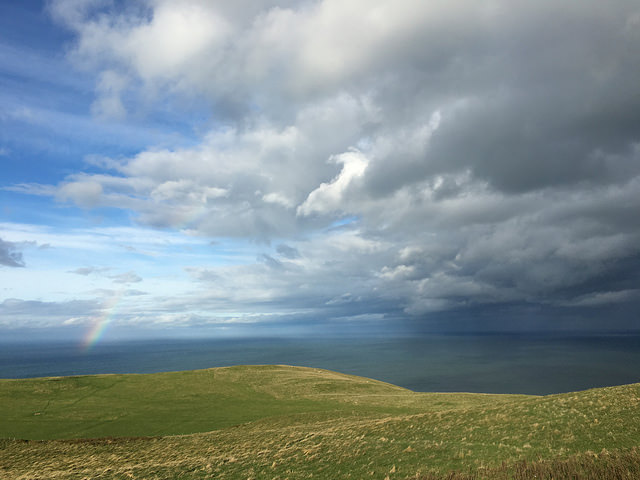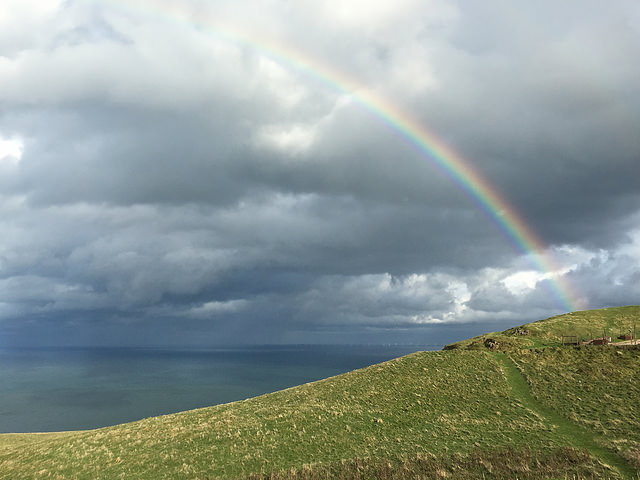 We retreated back into town and had a very cozy lunch and cream tea at the charming Characters Old Curiosity Shop & Sandwich House.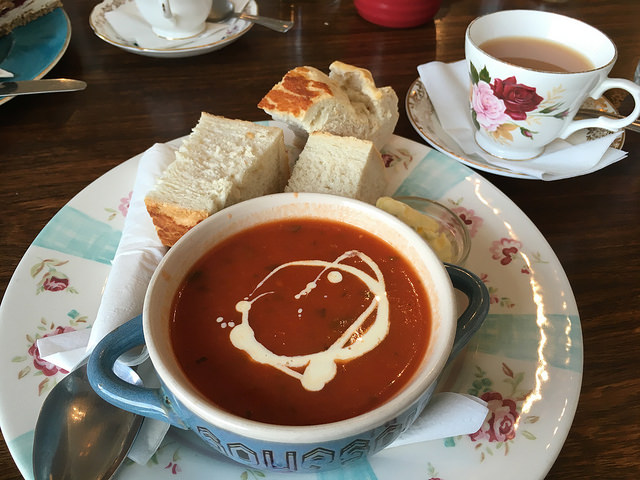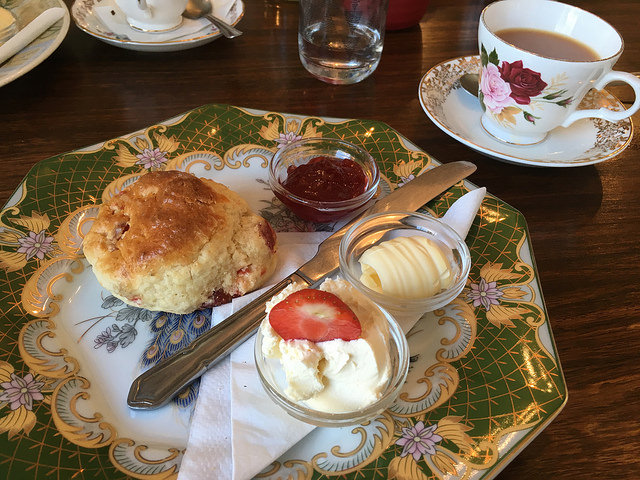 That evening we went to the World Rally Car pre-race opening ceremony, which happened to be in Llandudno while we were there. It was absolutely chucking it down, but the Welsh are a hearty folk and they did not let the rain stop them. People turned up well prepared for the cold and rain in full rain suits that kept them warm and dry. We were less prepared, but enjoyed ourselves anyway while we tried to shelter under awnings and stay out of the worst of the downpour.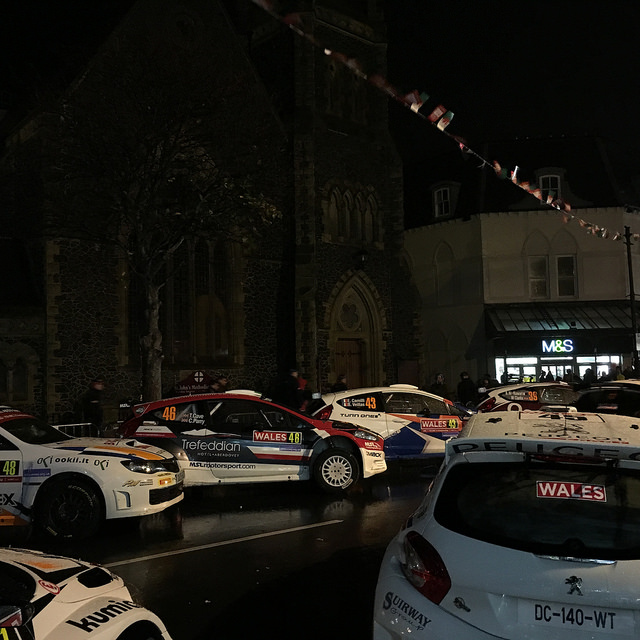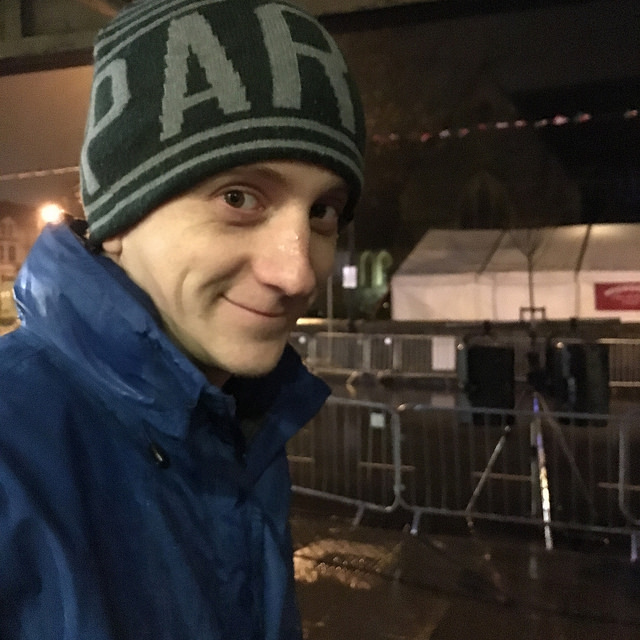 The next morning before leaving town, we walked down the old Victorian pier, and drove around town to look at the Alice in Wonderland statues. (Alice Liddell and her family vacationed here.)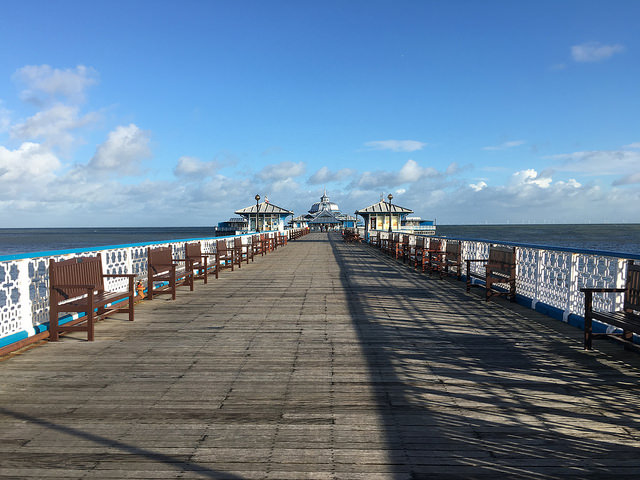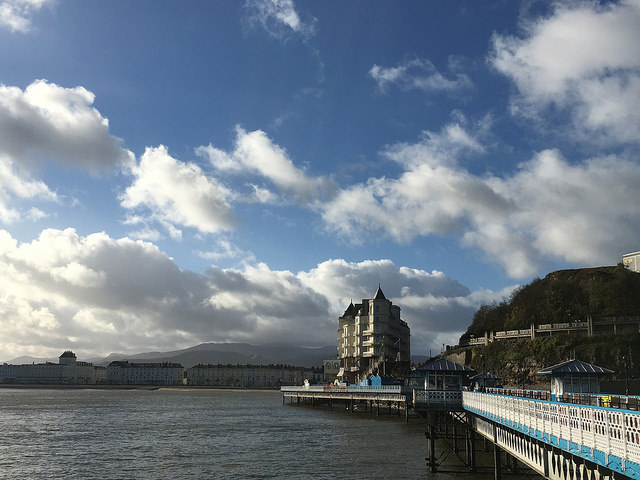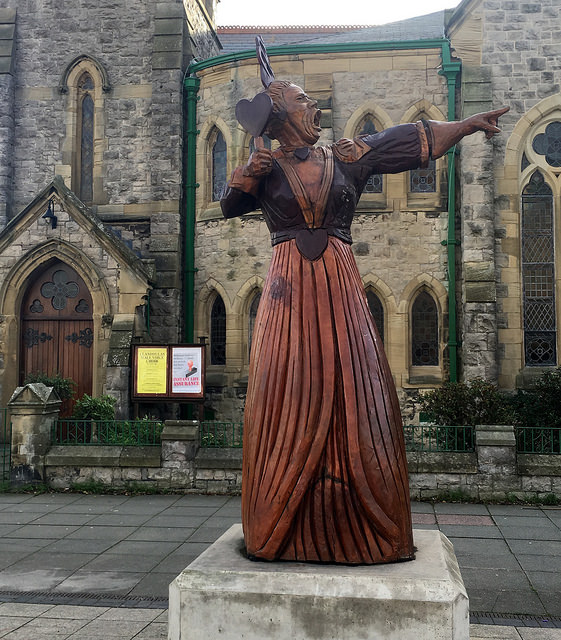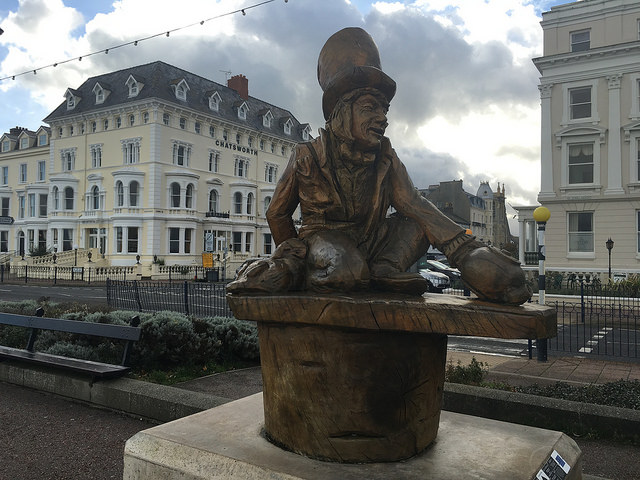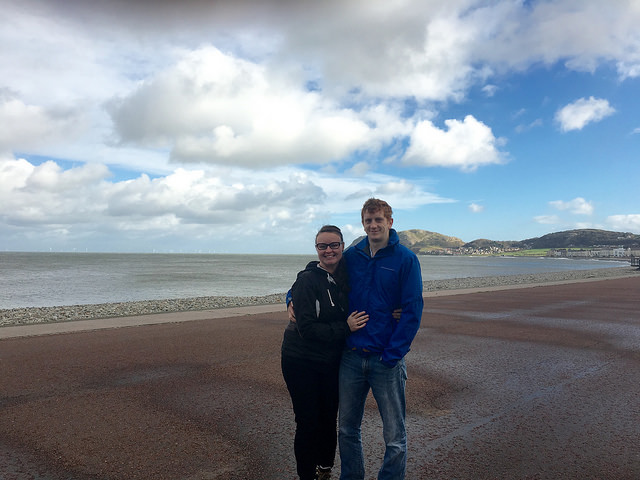 Then we drove to our final destination in Wales – Caernarfon Castle. It's one of the most well preserved castles in Wales, and it's a beauty. We enjoyed exploring the towers and grounds, and the great museum inside.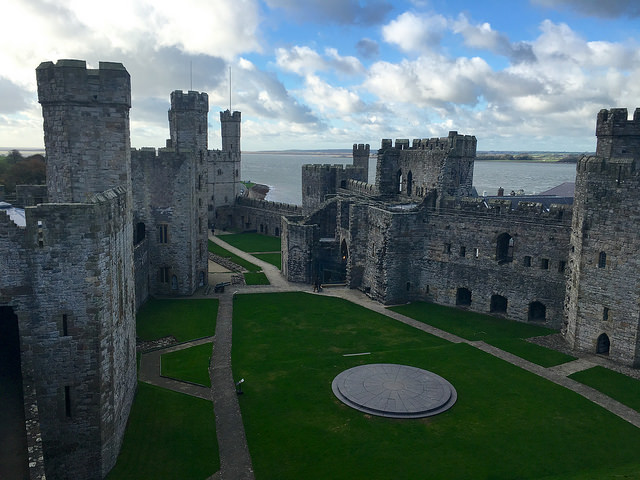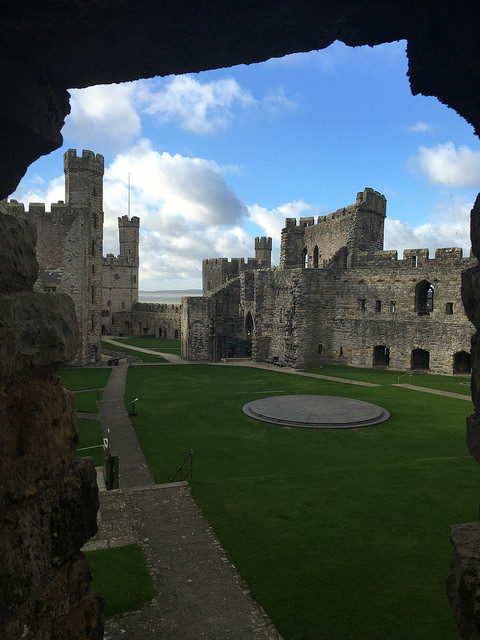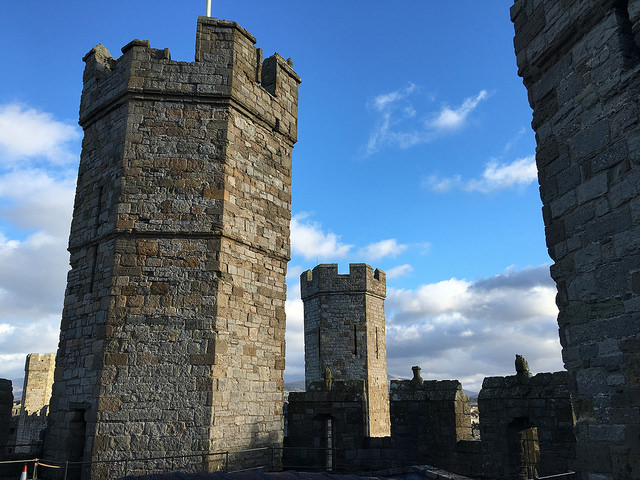 We spent the last two days of my trip in Graham's home town, Warrington. We spent more time with his family, did a little shopping, and had some delicious Gregg's chicken pasties. So far they top my list of my favorite English foods, but I will be back often to try much more.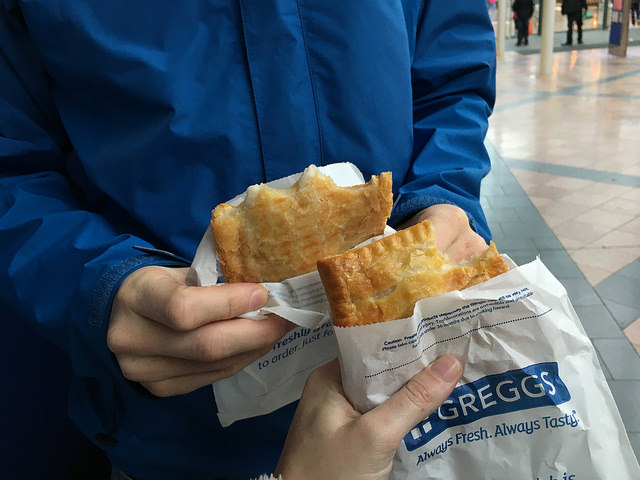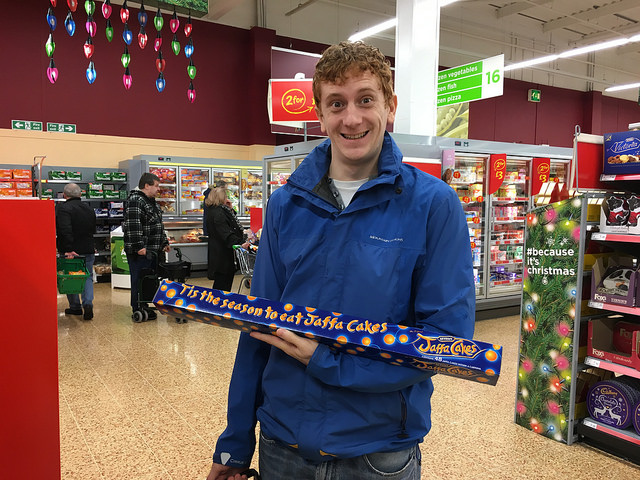 Thank you England and Wales for a lovely trip, and to Graham for driving me around Wales and stopping in every bookstore (even in the town that had 26 of them), and to his lovely family for welcoming me with open arms! I can't wait to come back.
(Believe it or not, there were a lot of photos that I did NOT put in this post. If you'd like to view the full collection, here it is.)