I first heard about Hay-on-Wye last year. It's a small village in Wales known as "The Town of Books."  When I asked Graham if we could go there on our next trip to England, he readily agreed, because he is the sort of boyfriend who will drive his girlfriend to a town of 26 bookstores and patiently wait while she endlessly browses, and will carry all the book bags too. He's a keeper.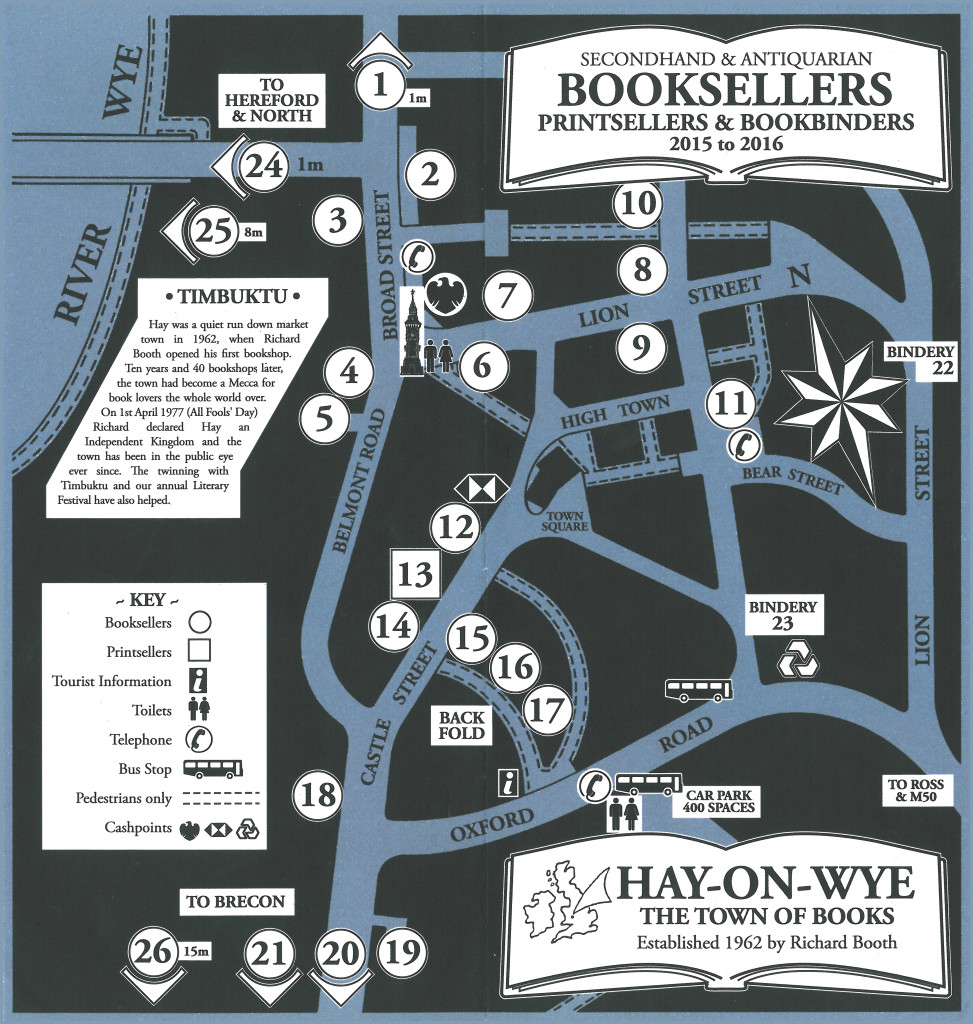 We drove into town on a rainy afternoon, and started out at the first bookstore we came across after we parked the car: the appropriately named Hay-on-Wye Booksellers. It's a warm, cozy store, with lots of rooms filled with books sorted by subject matter. I got a copy of Living Dangerously by F. Spencer Chapman, from their excellent selection of travel & adventure titles.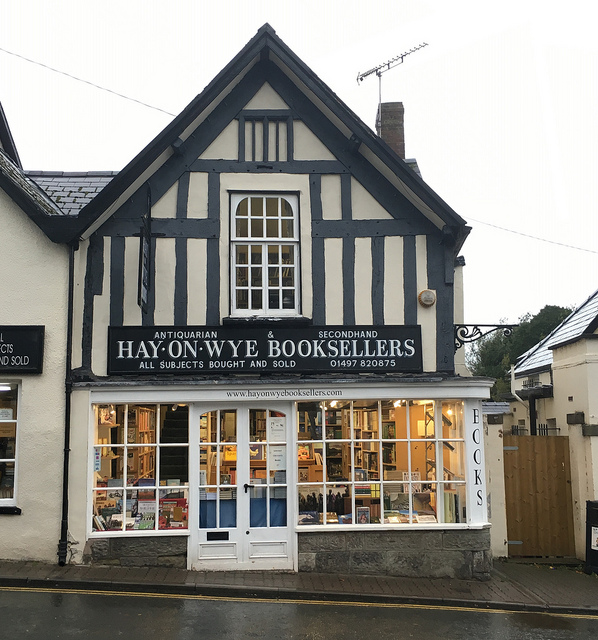 We then strolled around town, popping into bookstores and browsing the stacks. Here are some assorted photos from our afternoon: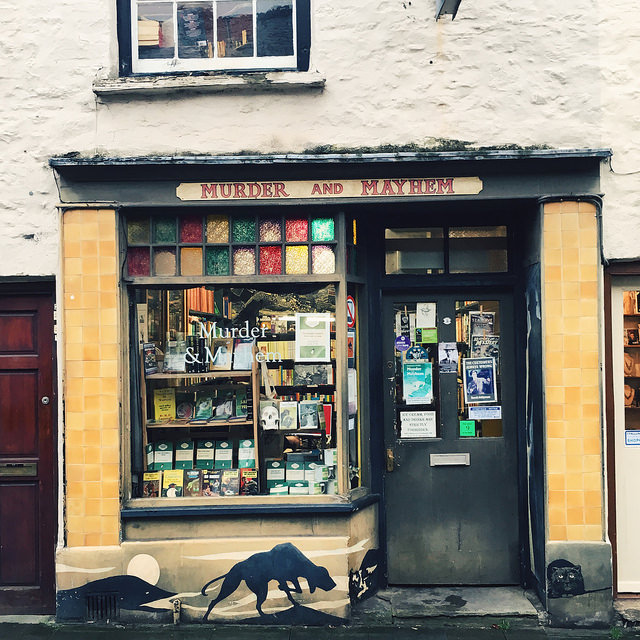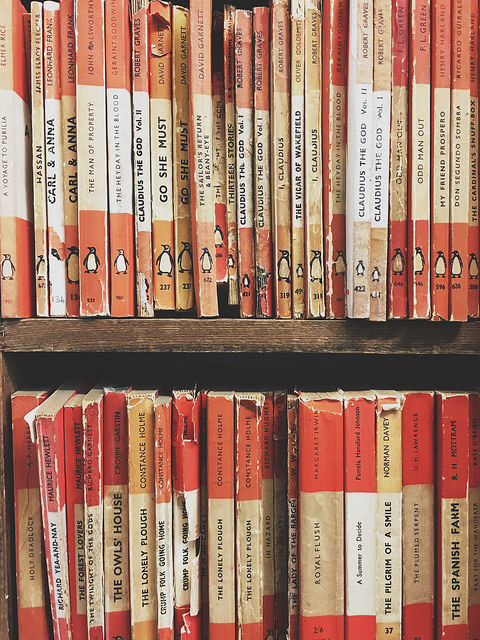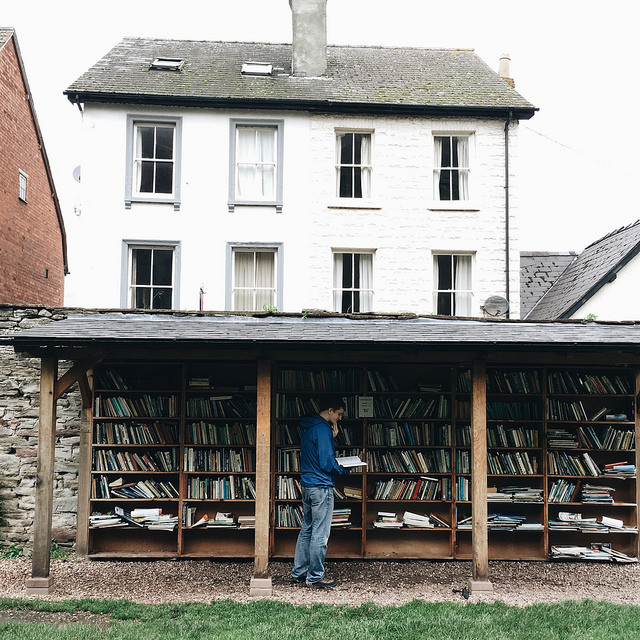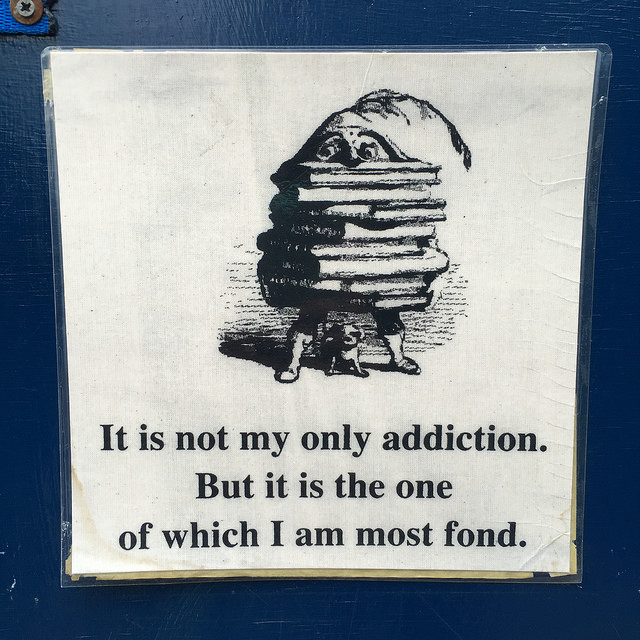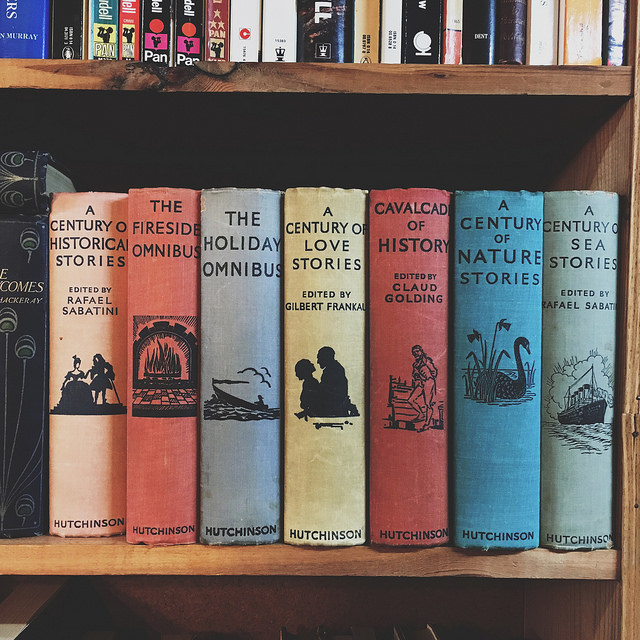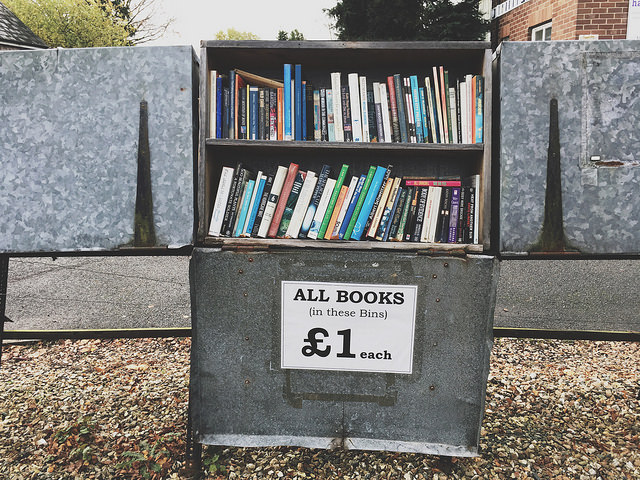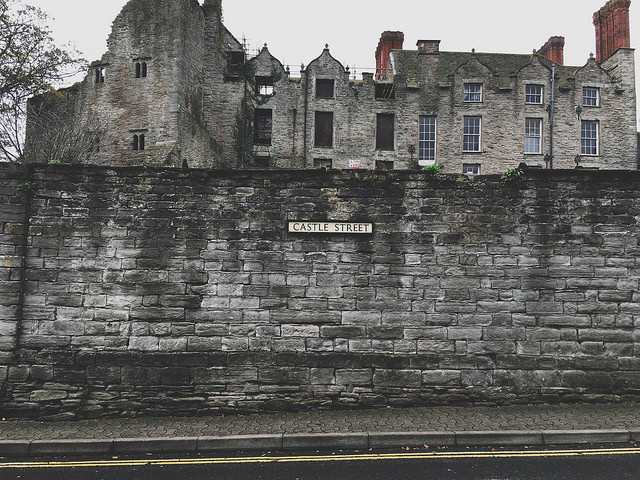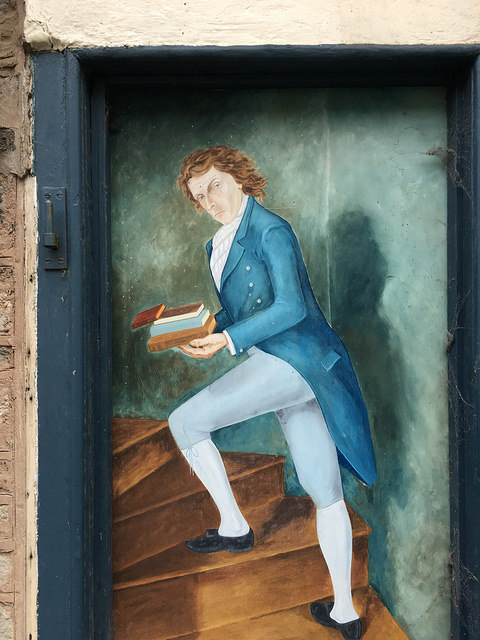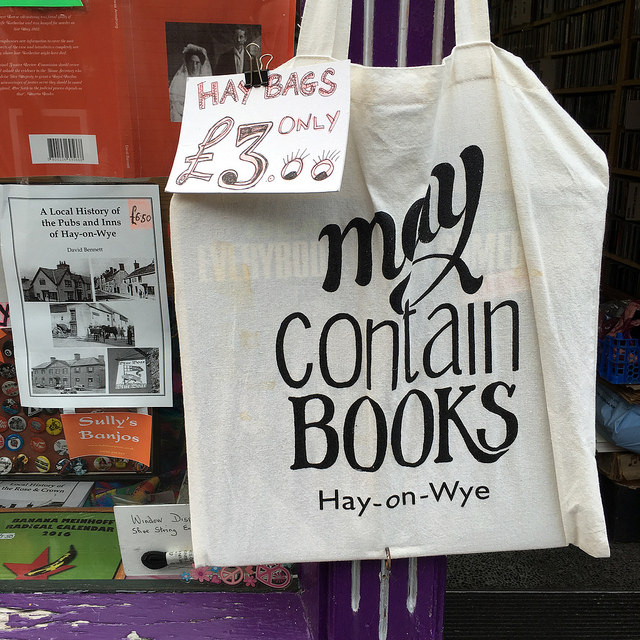 We ended our afternoon at the mothership: Richard Booth's Bookshop. Richard Booth is pretty much responsible for Hay-on-Wye becoming a bookstore paradise. (Click on his name to read his wiki page, he's a pretty interesting dude. In 1977 he declared Hay-on-Wye "an 'independent kingdom' with himself as king Richard Cœur de Livre and his horse as Prime Minister.") Booth's Bookshop is wonderful: extremely cozy and packed full of new and used books.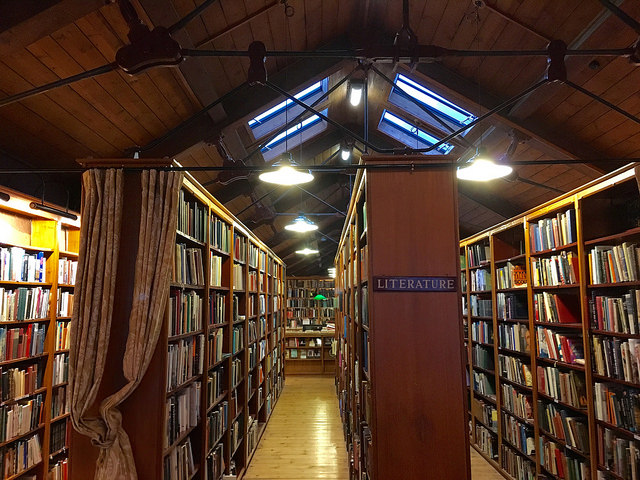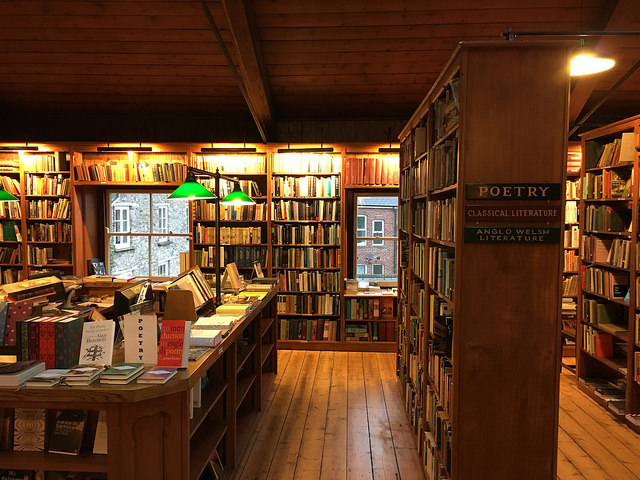 Then we checked into our B&B, the beautiful Radnor House: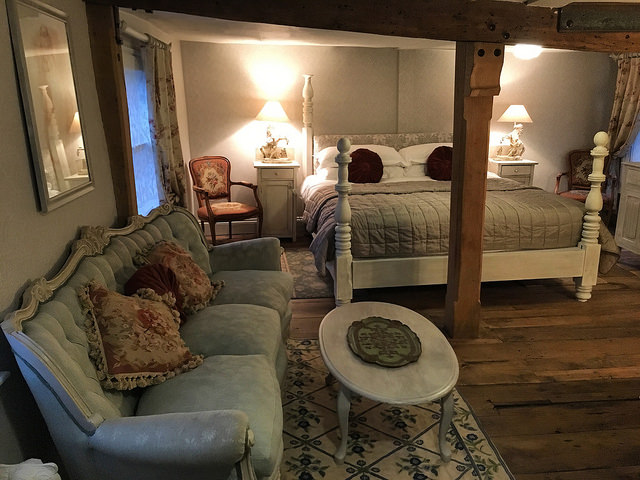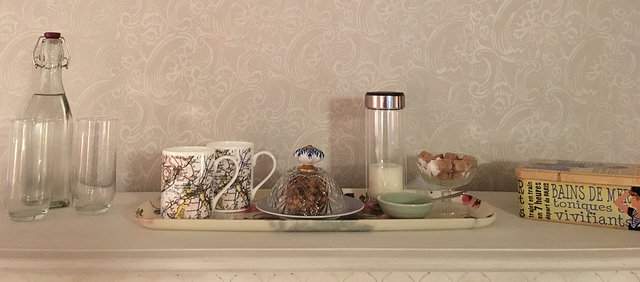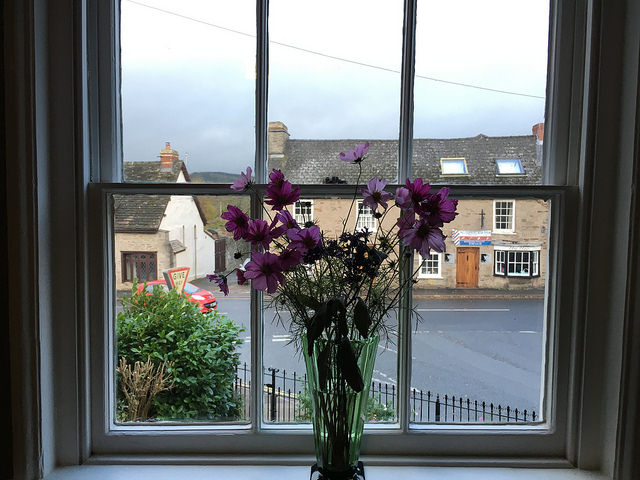 Here are my books from the first day of shopping (extremely restrained, I must say!):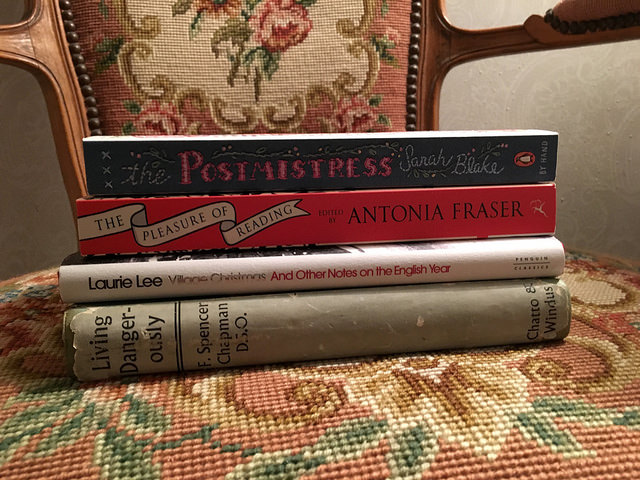 We walked to dinner that evening at the oldest pub in Hay-on-Wye, Three Tuns. It dates back to the early 16th century. It was very small and cozy, with a warm fireplace. I had a burger and chips, and Graham had a pork roast. We had a lemon crème brûlée for dessert, but ate it too fast to take a photo of it.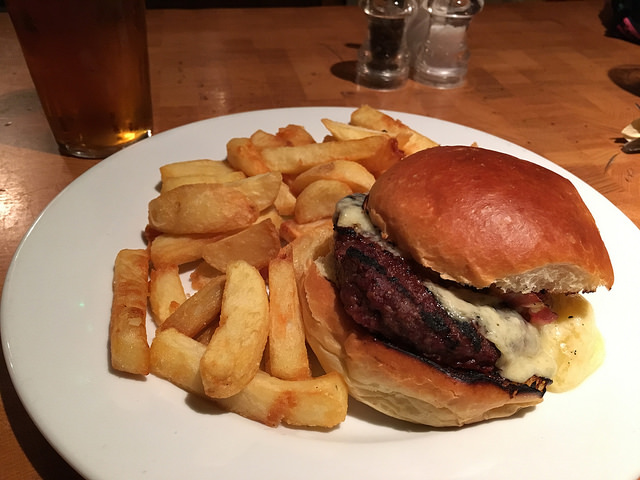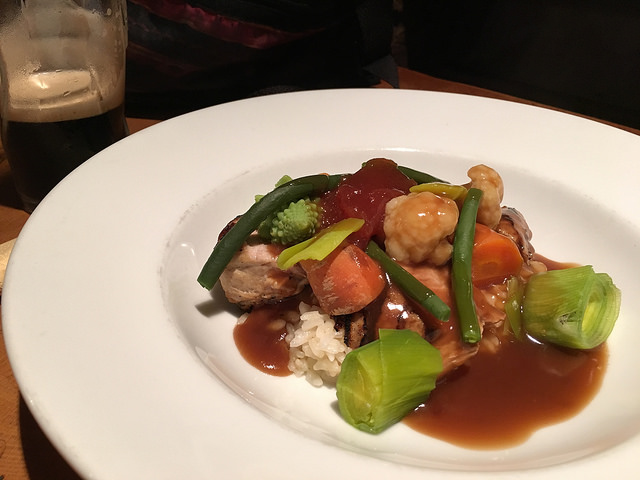 The next morning we had a stunning (and delicious) full English breakfast.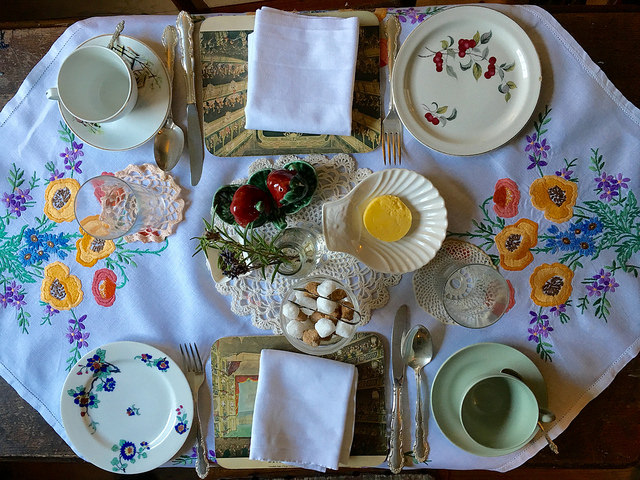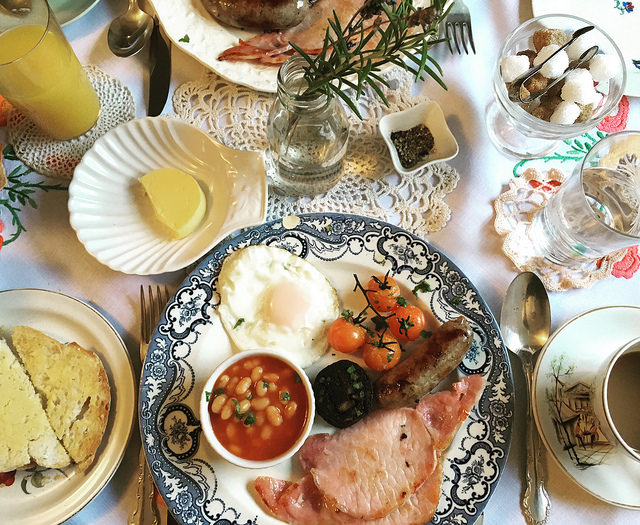 After breakfast, Graham relaxed in the room for a bit while I went back out for a few more hours of book shopping before our check out time. Next door to our B&B was an enormous shop called Hay Cinema Bookshop. I could have stayed there all day – it was magnificent. They had incredible travel / history sections divided up by region and country, with an extensive selection of rare and out of print titles in every section. It was wonderful. I first admired all their adventuring books, and then focused on the polar exploration section and picked out several lovely arctic & antarctic exploration travelogues to buy.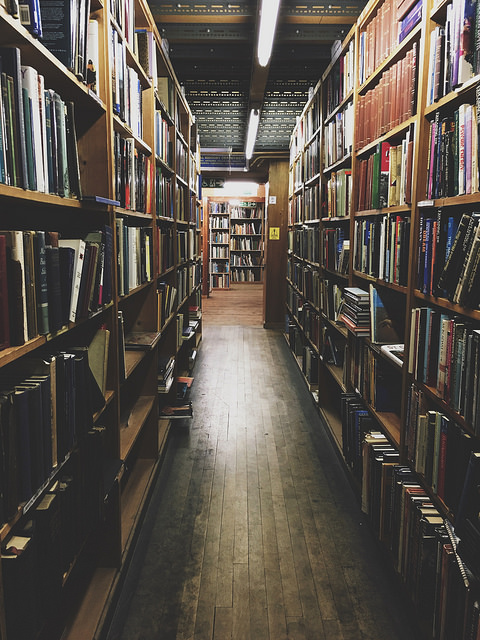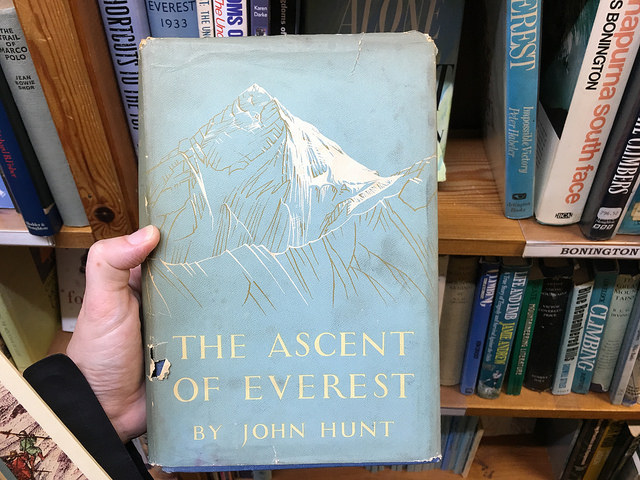 Then I collected Graham from the B&B and we went to Addyman Books, a fantastic shop with themed rooms decorated to reflect their contents: the Science Fiction room, a Bat Cave full of vampire books, and a Steampunk room.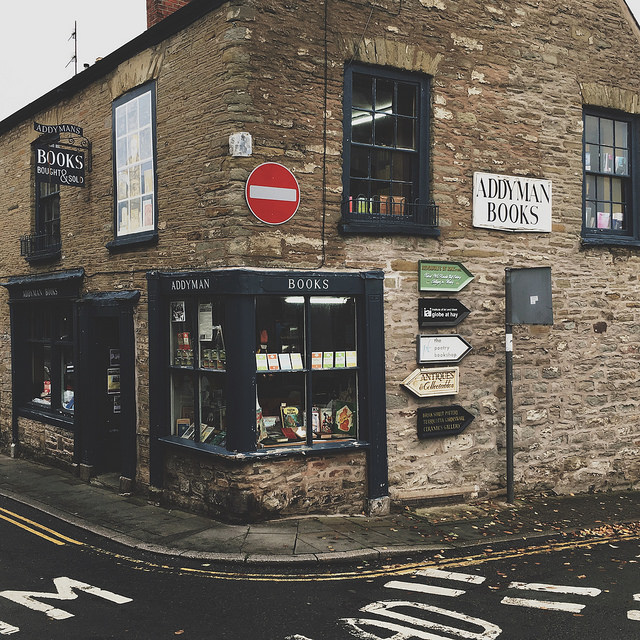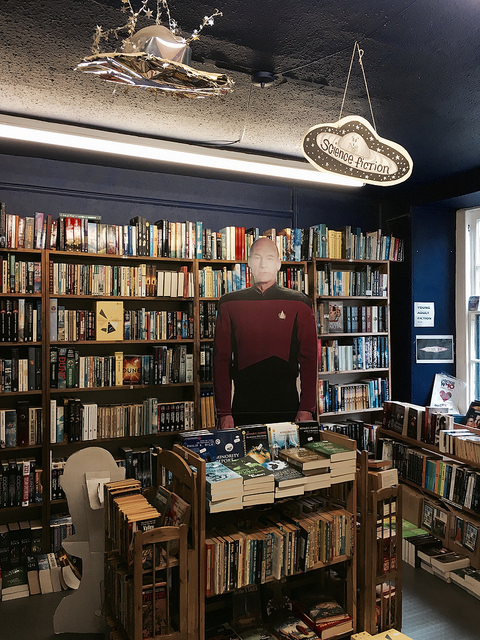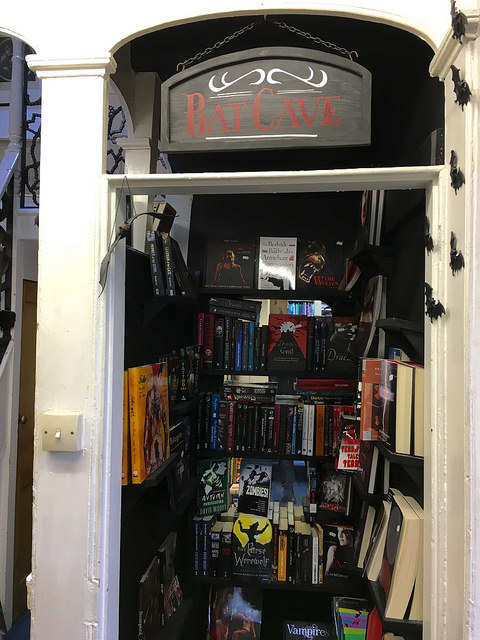 Our last stop was back to Booth's to pick up some back issues of Slightly Foxed. We had a great 24 hours in Hay-on-Wye, and I'm so glad we could visit this lovely bookish town.
After Hay-on-Wye we headed north – more photos from Wales in an upcoming post!
//
Recommendations for a trip to Hay-on-Wye: