One of the best vacations/trips I've ever been on was in 2012 when I went on a camping trip out west with 3 of my best friends.
When I spent 73 days on the road in the US this summer, I got to revisit the national parks from that trip — the first national parks I ever visited, from the trip that help to plant a very strong seed of adventurousness in me. Getting to go back to these places I loved so much and experience them again and differently was one of my favorite parts of our road trip this summer.
—
We got to Bryce Canyon early enough in the morning to snag a fantastic campsite – right on the edge of North Campground with a 30 second walk up a hill behind our tent to this amazing view: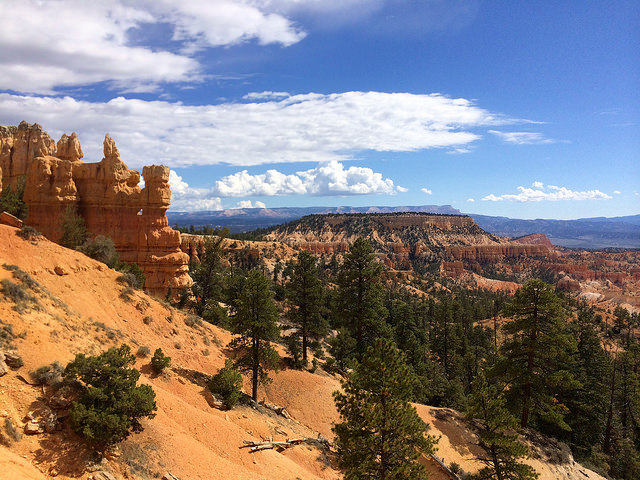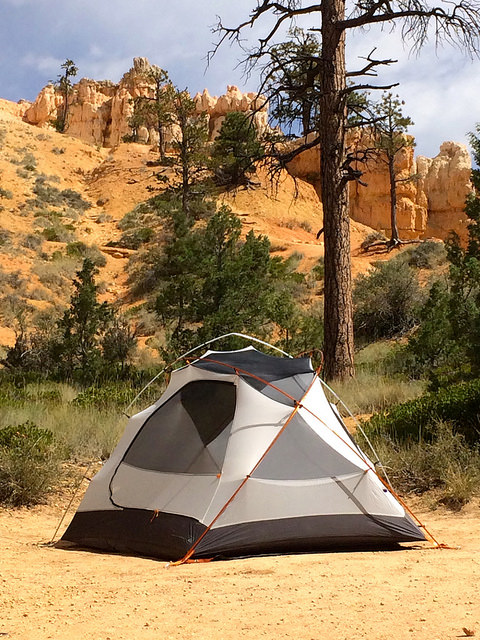 After setting up our campsite and making a freeze dried meal with the Jetboil, we did the scenic drive through the park and stopped at many of the canyon overlooks. We took dozens of photos of the endlessly colorful and photogenic rocks, hoodoos, bridges and horizon. Here are some of them: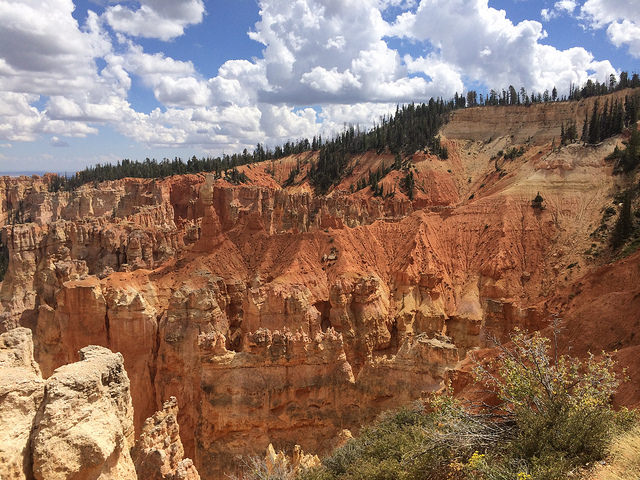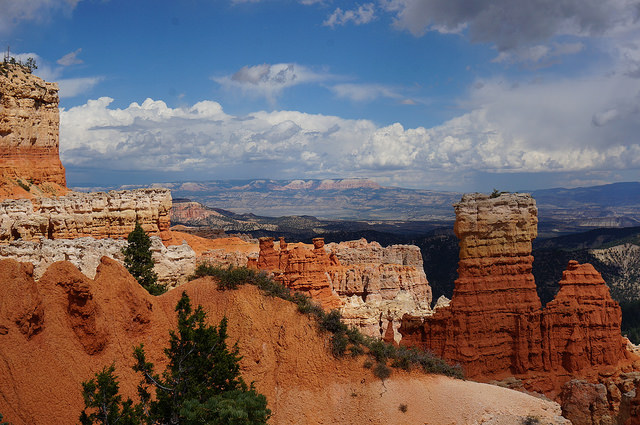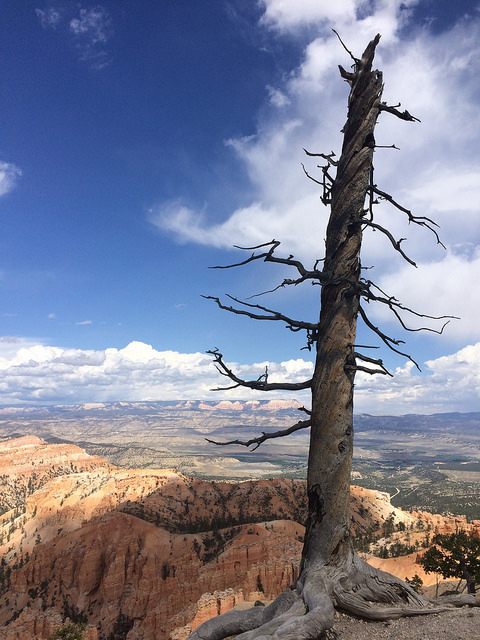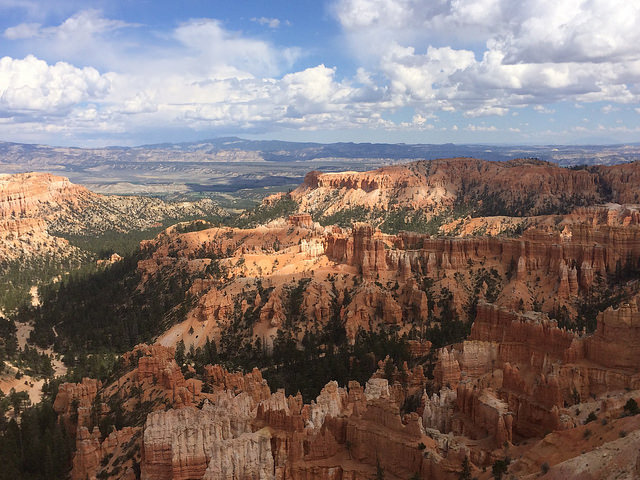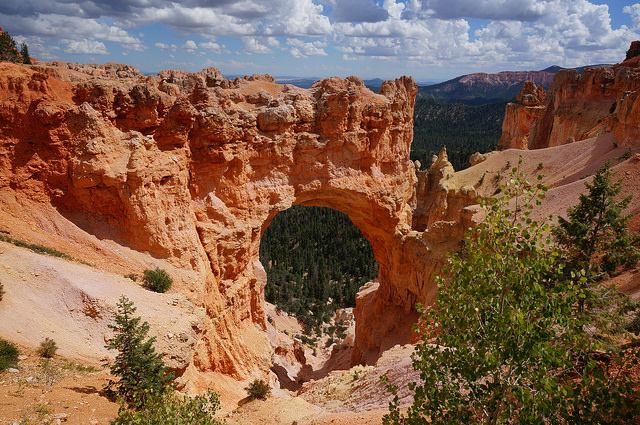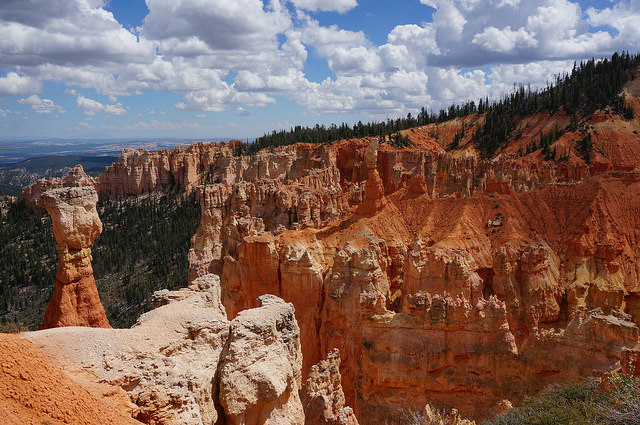 That evening we sat up on the hill behind our campsite and watched the light in the canyon change as the sun set behind us and the bright moon rise up into the sky.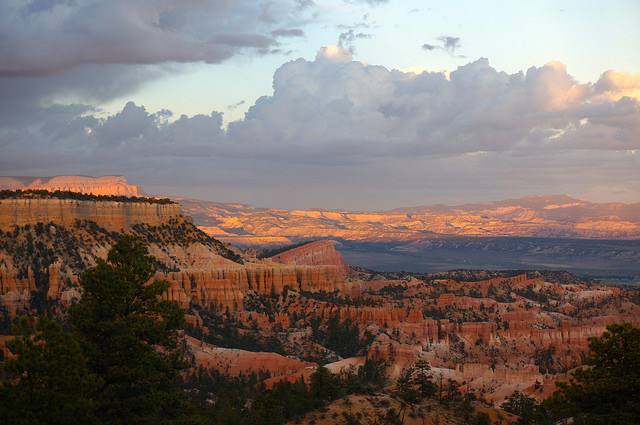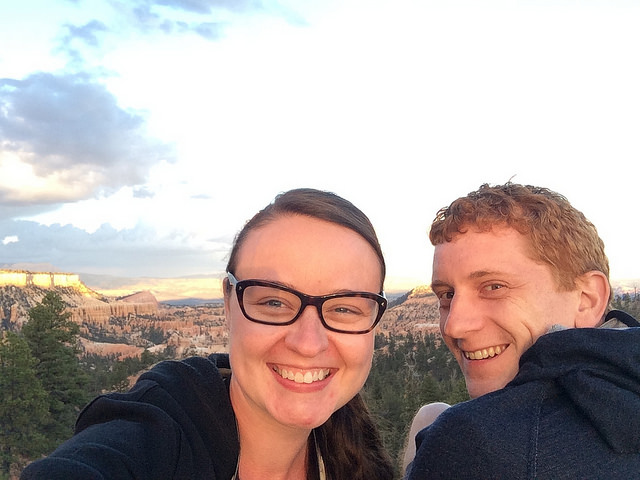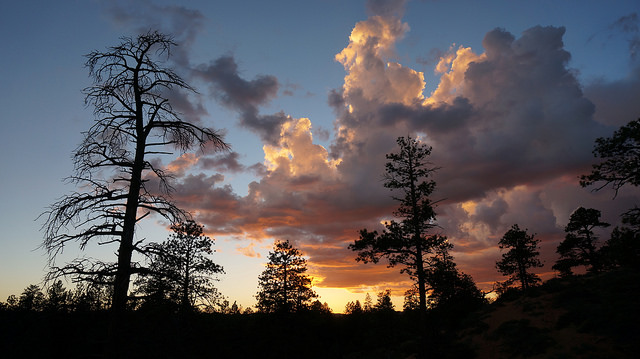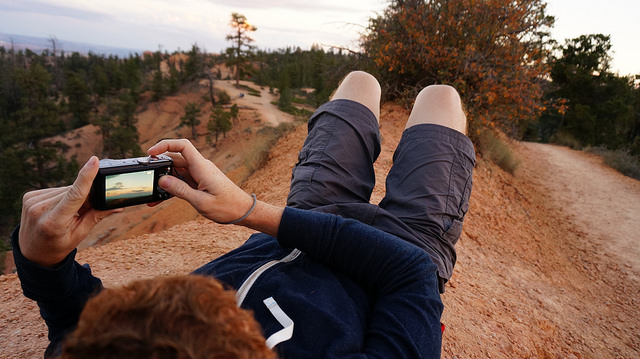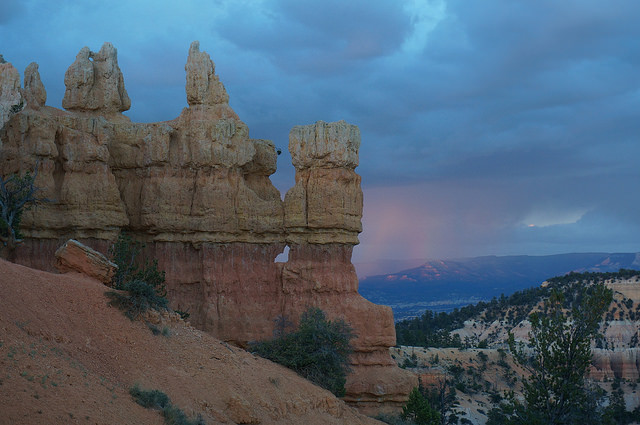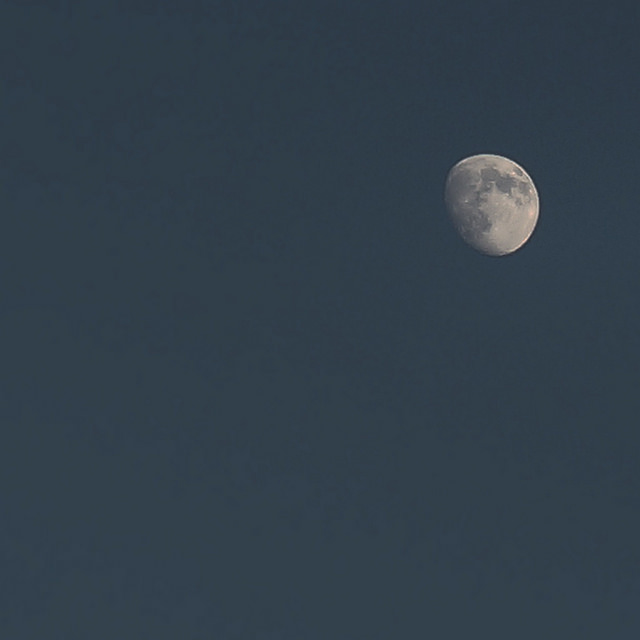 The next day, our full day in the park, we spent doing "the figure eight" hike – which includes part of the Queens Garden loop, the Navajo loop, and the entire Peekaboo loop. It's a hot 8+ mile hike up and down the sides of the canyon through the hoodoos and tall canyon walls. You continue to gain and lose elevation the entire hike for a net gain of about 2200 feet. One of those day hikes where you say "we'll sleep well tonight!" through exhausted breaths as you trudge along. It was beautiful and rewarding.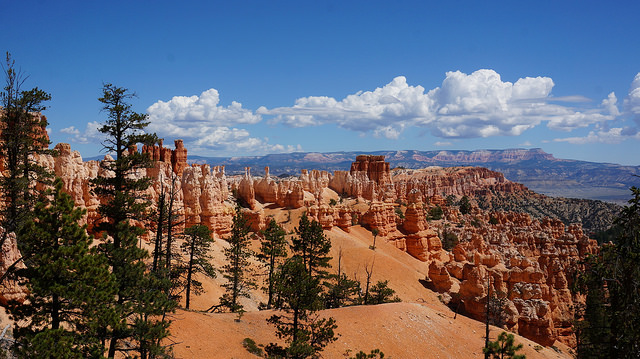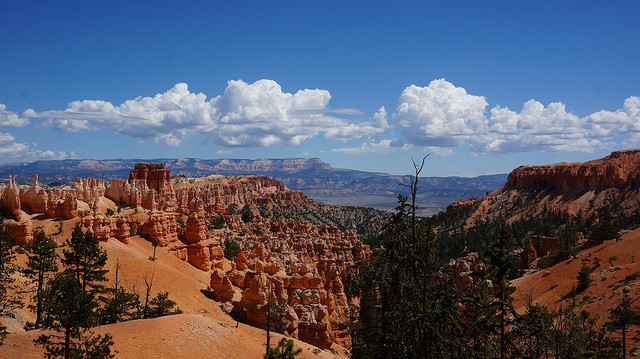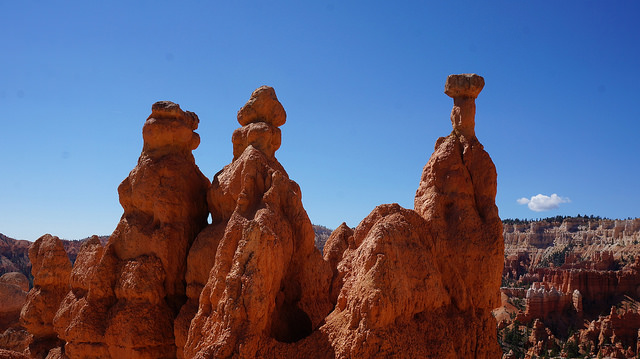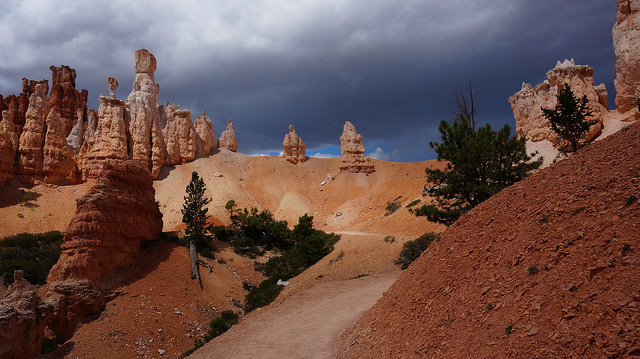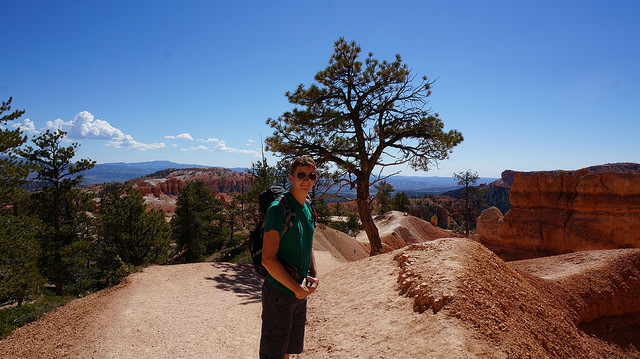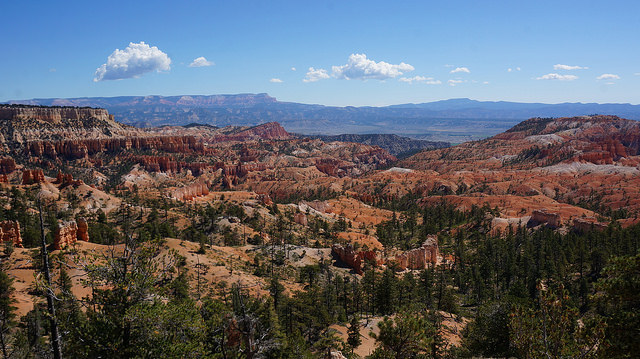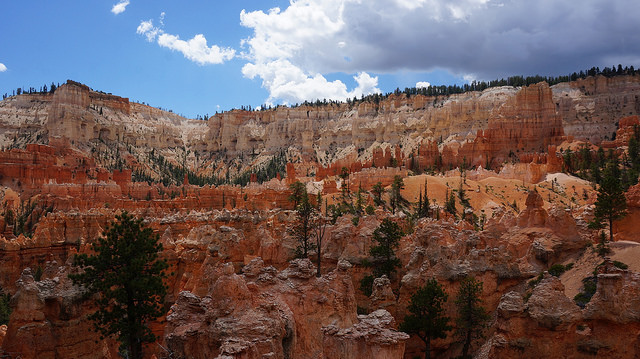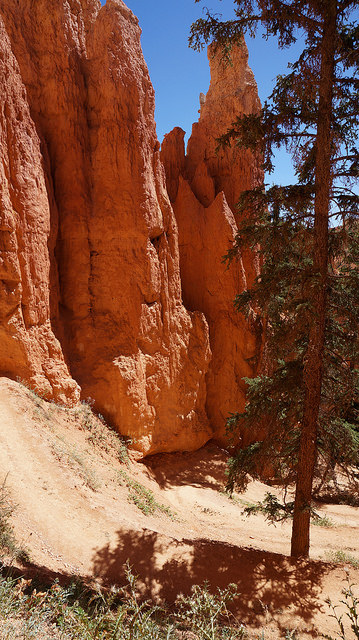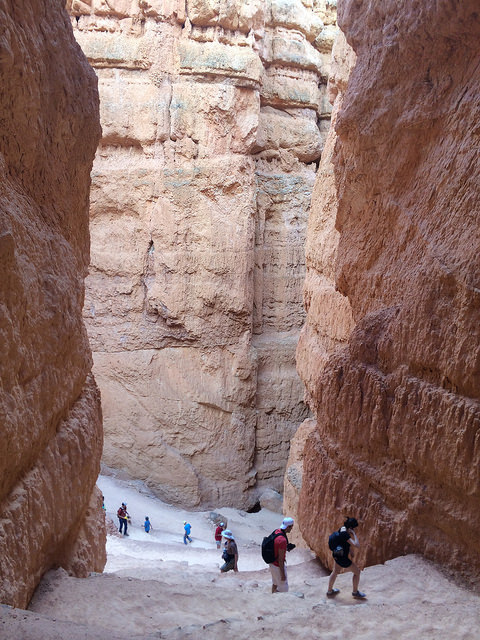 Despite being exhausted after the hike, we went into the nearest town after and found a hotel that was willing to let us watch the Michigan State game in their lobby while we inhaled cheeseburgers. Then it was back to camp where we attended the Night Ranger talk at the amphitheater and looked at the surface of the incredibly bright moon through a telescope at the Visitor's Center.
Getting the chance to experience Bryce Canyon again was so lovely, and it remains one of my national parks.