This month I re-read (via the audiobook) Just Kids by Patti Smith. It moved me profoundly when I first read it in 2011, and I wanted to revisit it before her follow up memoir, M Train, is published next month. I didn't write a review back when I first read it, so I thought I'd share a few thoughts now that I've read it again.
First of all: you don't need to be a big Patti Smith (or Robert Mapplethorpe) fan to love this memoir. I enjoyed some of Patti Smith's music before picking up this book, but I was more of a Carol King or Joni Mitchell girl. And I had never heard of Robert Mapplethorpe before Just Kids. Now I appreciate both of their work a lot more, but that's not really the point of the book either.
At its heart, Just Kids is a beautiful, intimate portrait of two young artists finding their way in the NYC art scene in the 1970s. Their connection evolved from lovers to best friends to brother / sister to artist & muse (and artist & muse reversed). Their lives, artistic direction, passions, and sexuality changed and emerged along with them, but their connection to each other and support of the other above all else drove their relationship and their art.
Reading it will awaken your creative desires and make you nostalgic for a time in your life when you were young and discovering what you are about. It's the ultimate coming of age novel, but it's a true story. It's marvelous, and should be read slowly and savored. And if it moves you as much as it moved me, re-read often.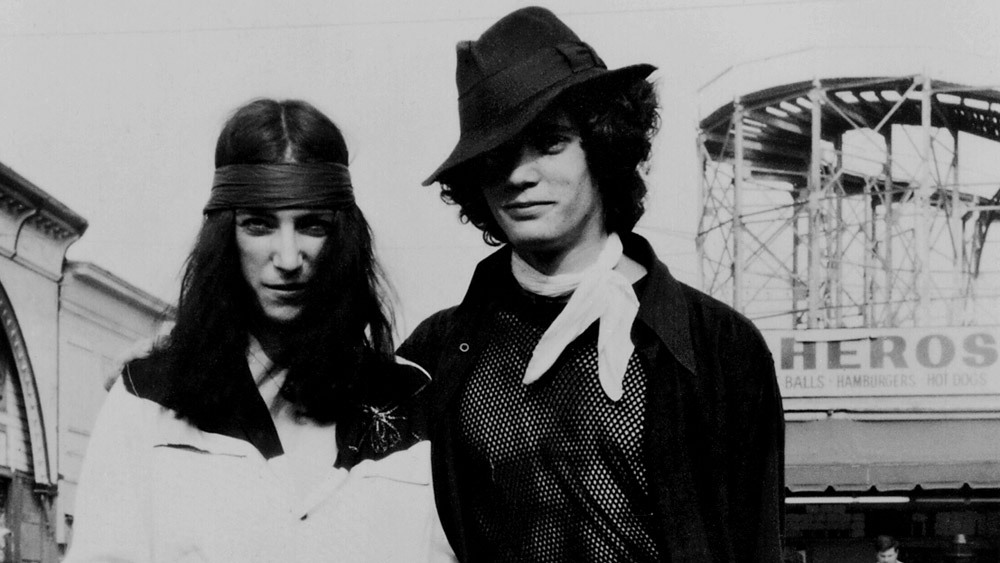 It was our first and last show together. My work with my band and crew in the seventies would take me far from Robert and our universe. And as I toured the world I had time to reflect that Robert and I had never traveled together. We never saw beyond New York save in books and never sat in an airplane holding each other's hand to ascend into a new sky and descend onto a new earth. 
Yet Robert and I had explored the frontier of our work and created space for each other. When I walked on the stages of the world without him I would close my eyes and picture him taking off his leather jacket, entering with me the infinite land of a thousand dances. 
//
Affiliate links to by this book: IndieBound | Amazon
Author photo by Robert Mapplethorpe.