I'm continuing to work on sorting through my travel photos, and so today I will share some of the ones I took at the breathtakingly beautiful Glacier National Park in Montana. We were only there for two days and two nights, but we packed a lot into our time there. We camped at Avalanche campground.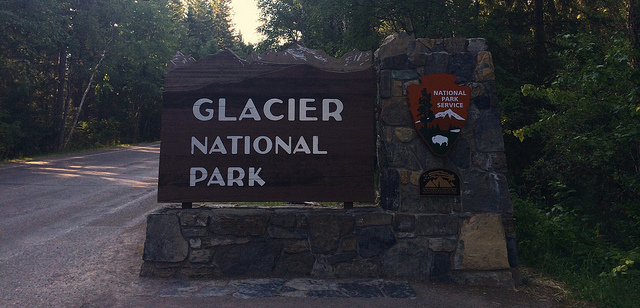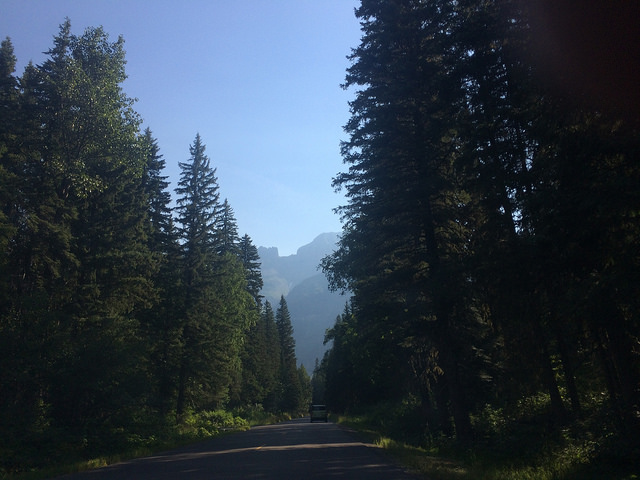 Our first full day in the park we hiked the trail up to Apgare fire lookout. It was a very hot, sunny day with little shade on the trail, but we enjoyed the exercise and the stunning view from the top.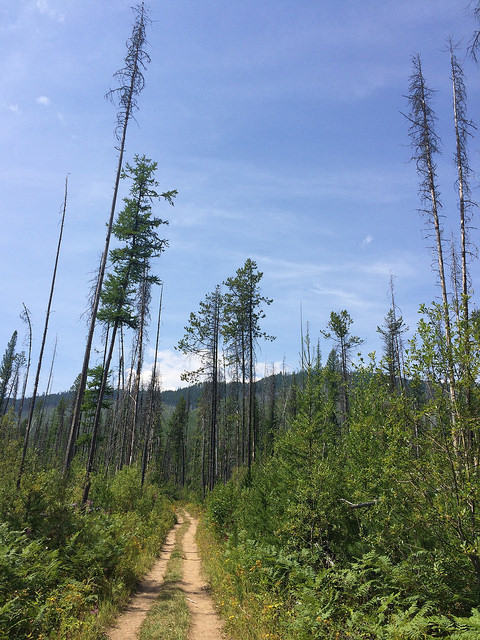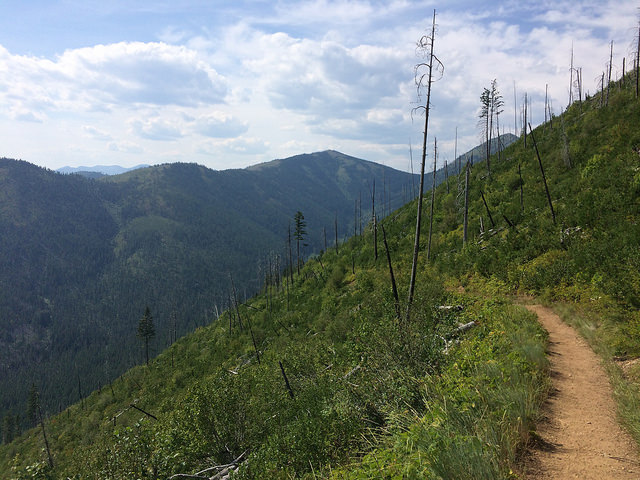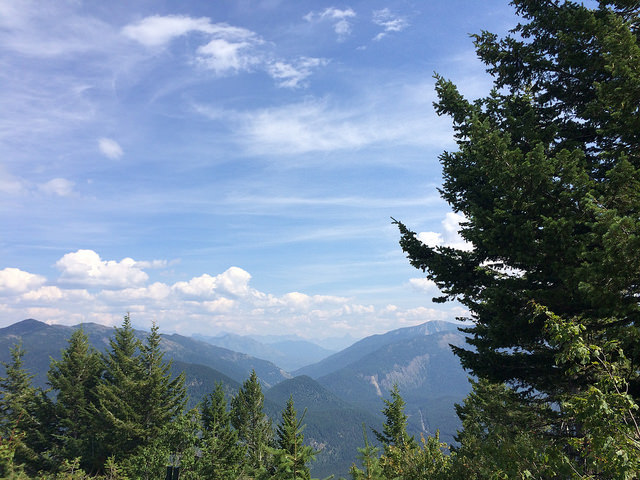 Glacier National Park is home to one of the most beautiful drives in America: the Going to the Sun Road. It winds 5o miles along the mountainside, looking out over beautiful valleys. Graham drove one way, I drove back.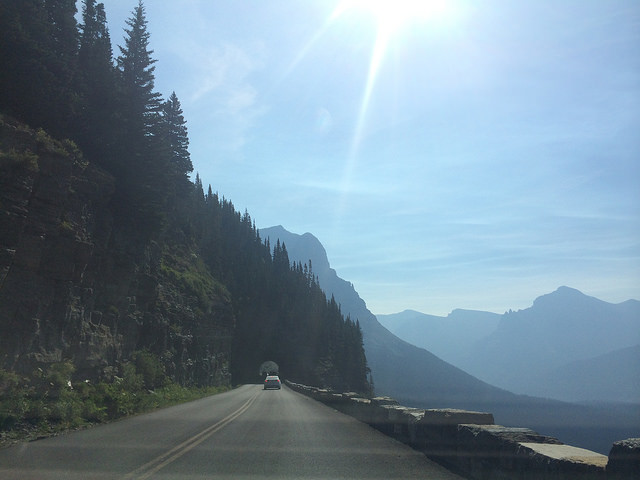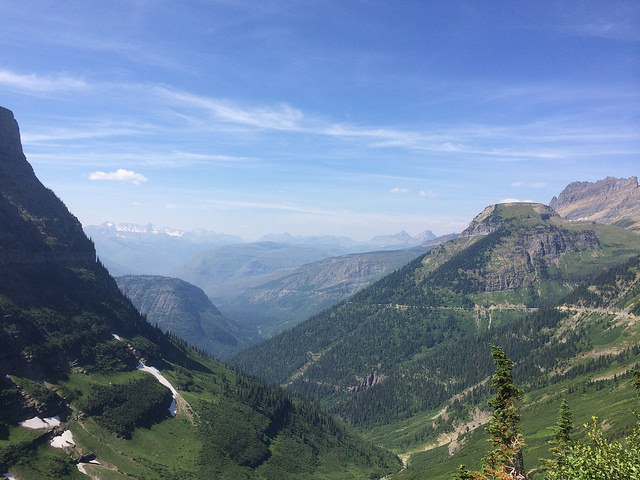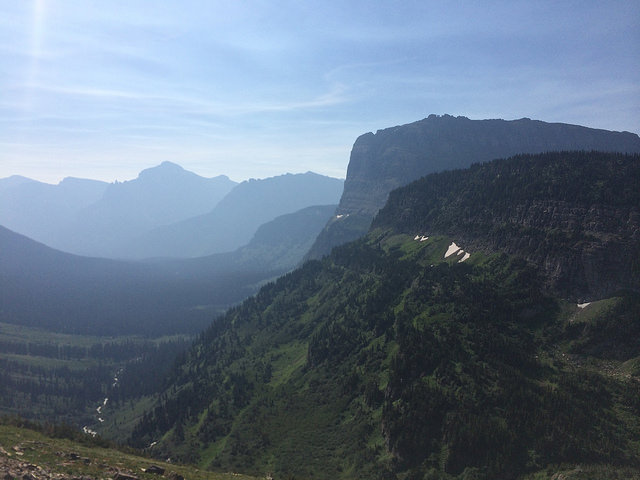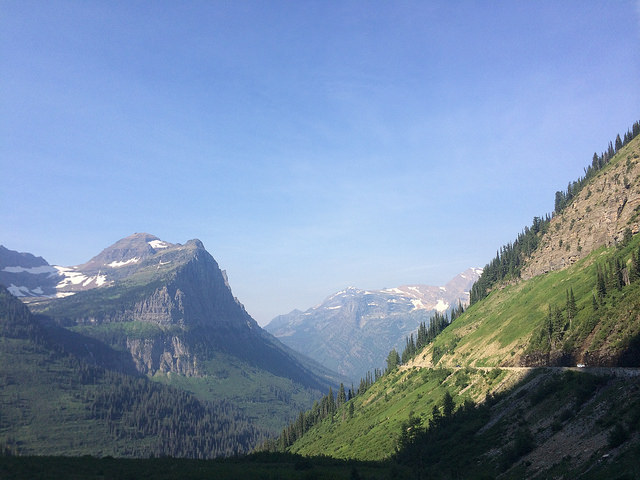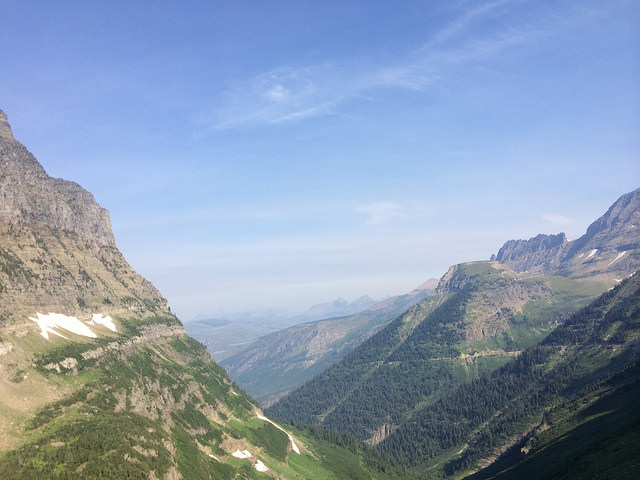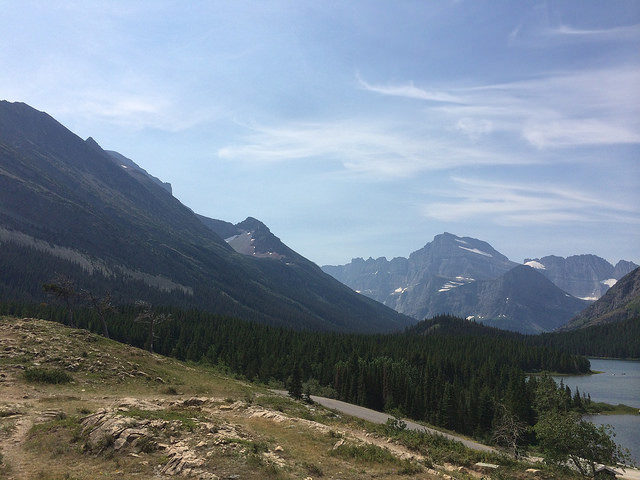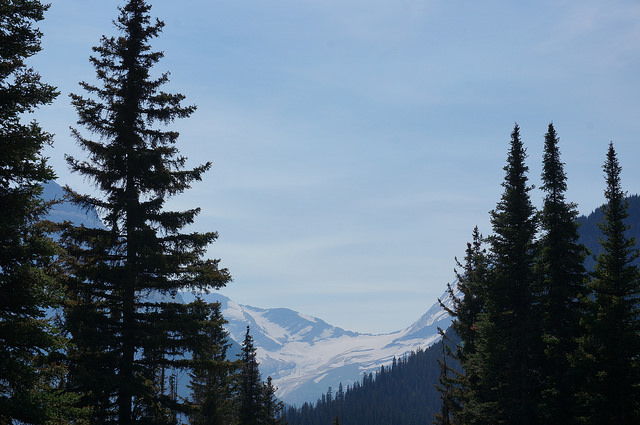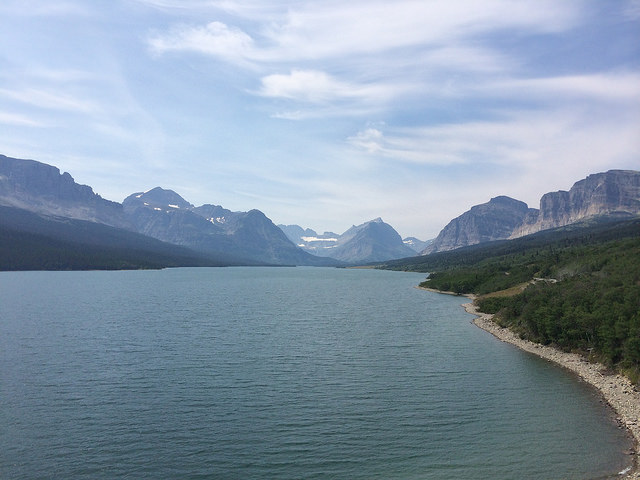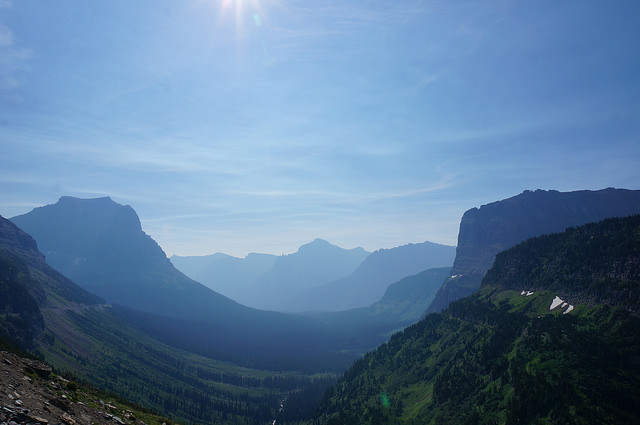 Here's a video I took of the view out the car window along the drive:
Along the drive on the Going to the Sun Road our car, Wee Beastie, also hit 123,456 on the odometer – a pretty epic place to do so: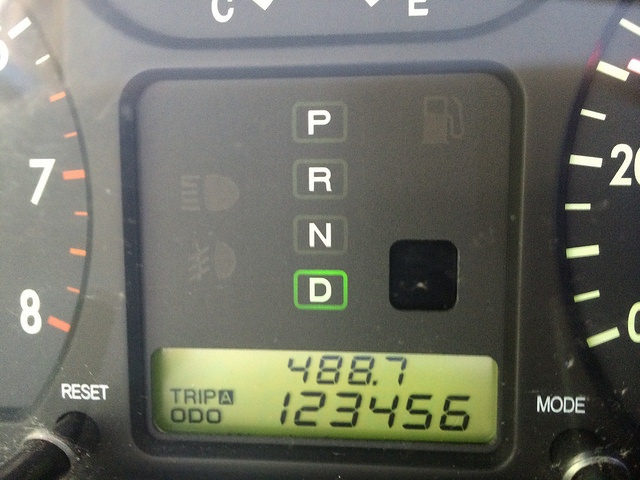 We stopped along the Going to the Sun Road at Logan Pass which is right along the Continental Divide. We hiked a while on the Highline trail which follows a narrow ledge along the mountain high above the road.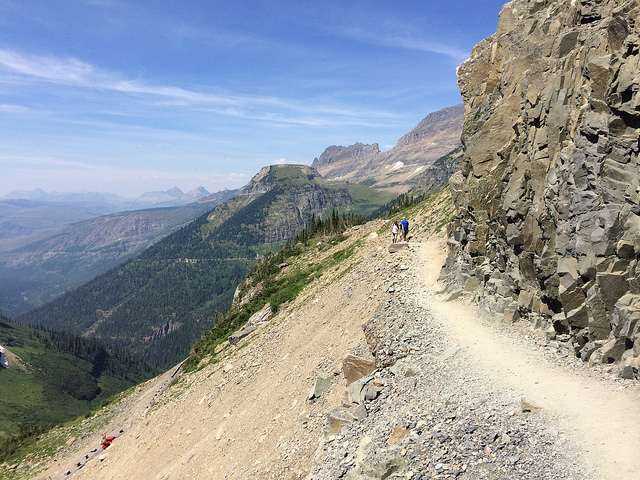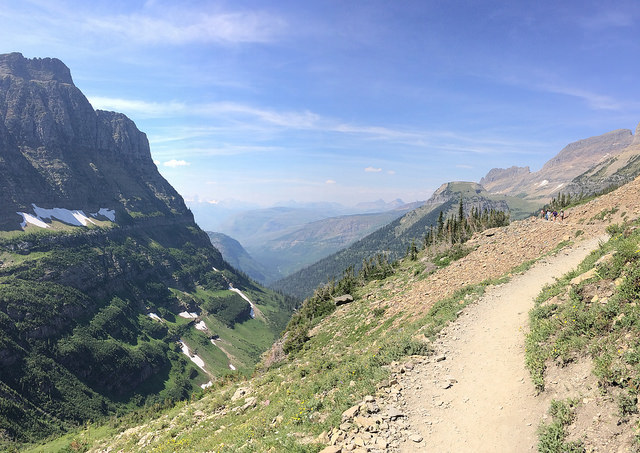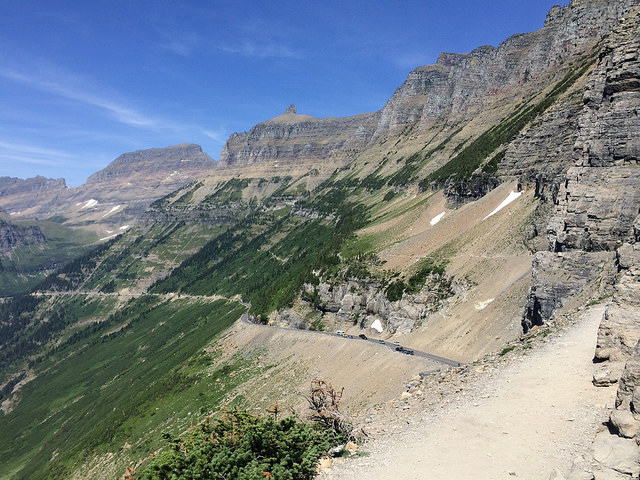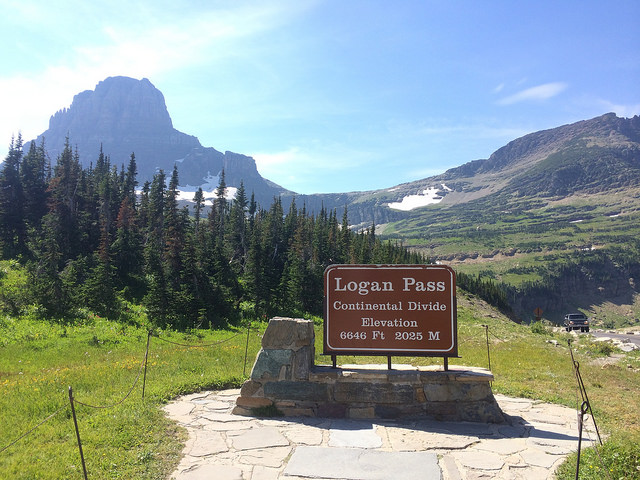 We saw a lot of great wildlife in the park. Both nights at our campsite, right around dusk while we were eating dinner, a very cute little rabbit we named Igor visited: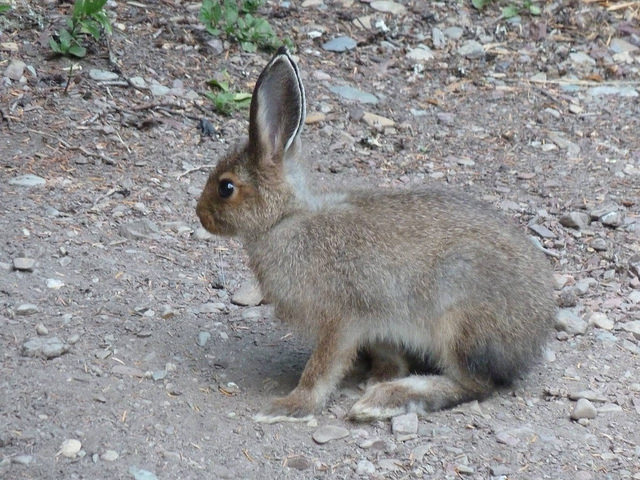 We saw a mama bear and her cub eating along side one of the roads. Here's the cub: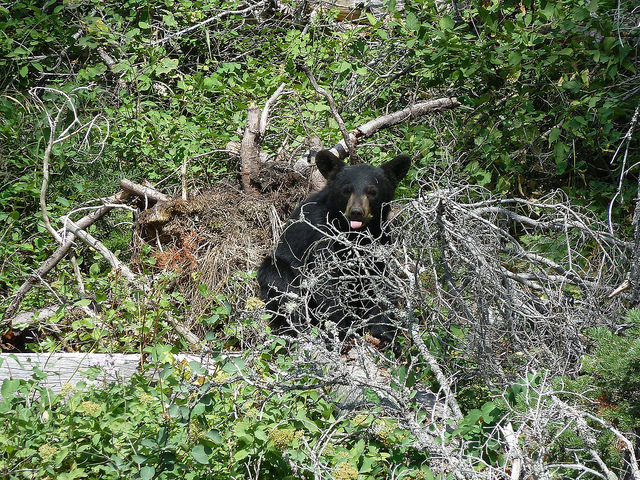 A herd of bighorn sheep were grazing along part of the Highline trail: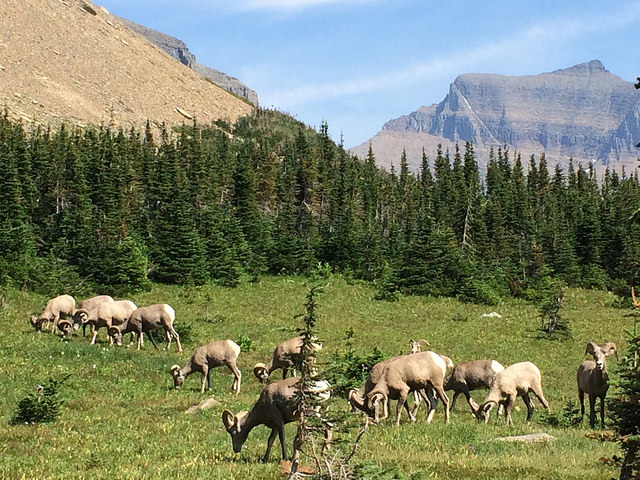 The visitor's center at Logan Pass is home to a lot of adorable and curious ground squirrels: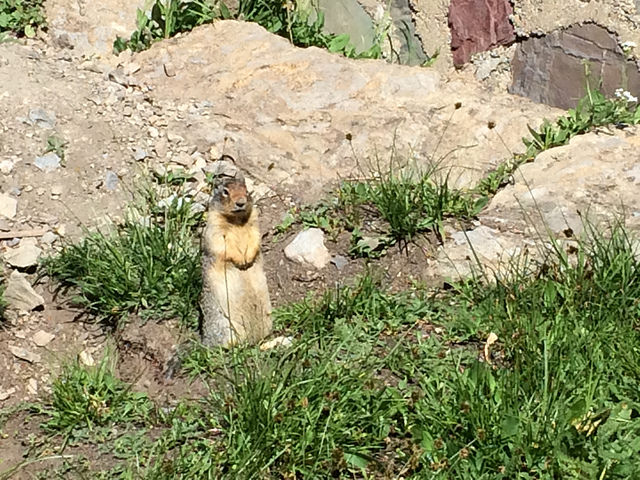 And there were deer all over the park – you have to be careful while driving.
The high elevation of the park makes the evenings chilly even in August, which means it's very cozy to sit around the campfire at the end of the day and enjoy some delicious dinner.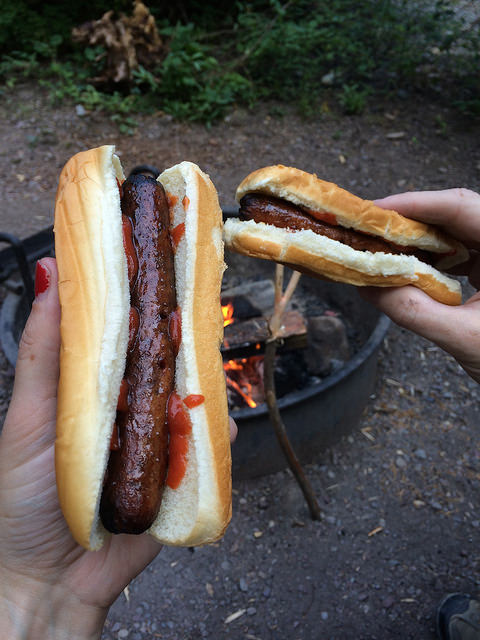 //
Glacier National Park is a stunningly beautiful place and one that's rapidly changing. I'm glad for the chance to spend time there and I hope to go back soon.