After a short but excellent visit to L.A. (my friend Michael was a very gracious host and wonderful tour guide) we got back on the road to spend a few nights in Las Vegas. We decided to take a slight (actually, major) detour along the way – we wanted to drive through Death Valley. Graham wanted to see it, and I wanted to see it again. It's not a place you can really camp in the heat of August, so we just wanted to drive through it and enjoy the epic scenery. It added many extra hours of travel and photo taking into our day, but it was worth it.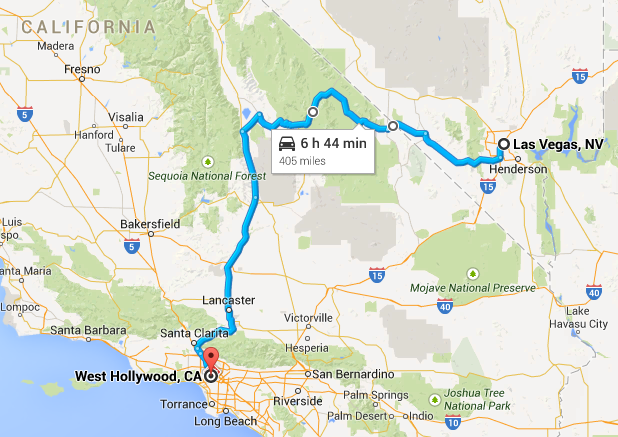 We drove into the park through the Panamint Springs entrance, where the Panamint Mountain Range is on the horizon ahead of you, waiting to be crossed.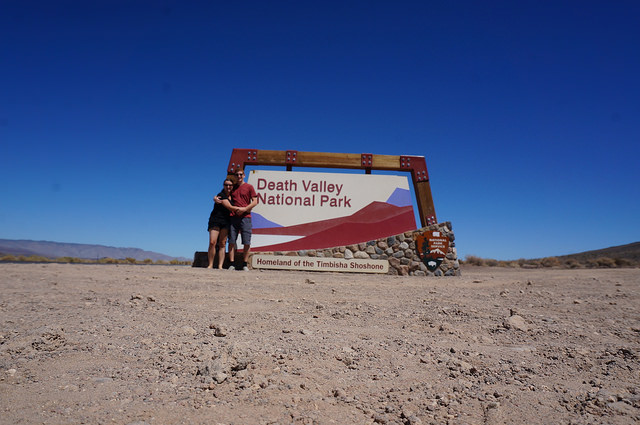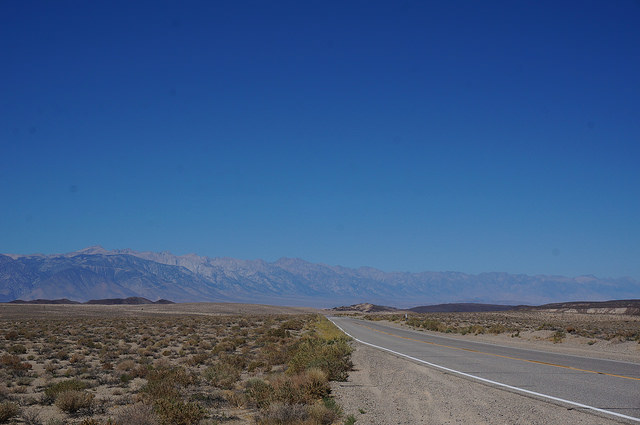 Here's a time-lapse video of our drive through the last part of the mountains and down into the valley:
We stopped at Stovepipe Wells Village, had an underwhelming lunch at Furnace Creek, and drove a bit off the main road down to Badwater Basin, the lowest elevation in North America. It was 118 degrees at Furnace Creek, and even hotter at Badwater Basin. The sun is hotter than anywhere else I've ever been, the roads gain and lose elevation quickly as they wind through the mountains and down and out of the valleys, and the landscape looks like another planet. It's amazing to behold.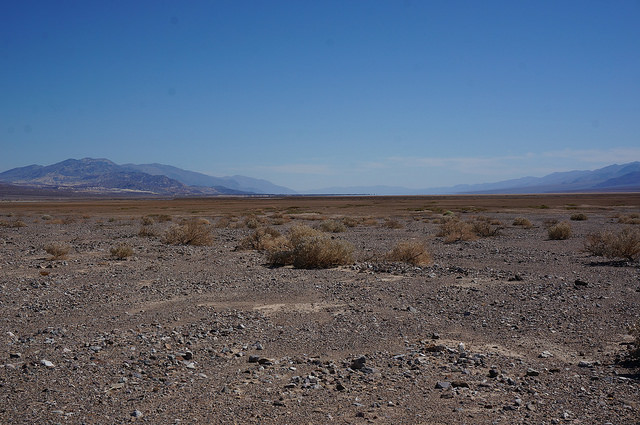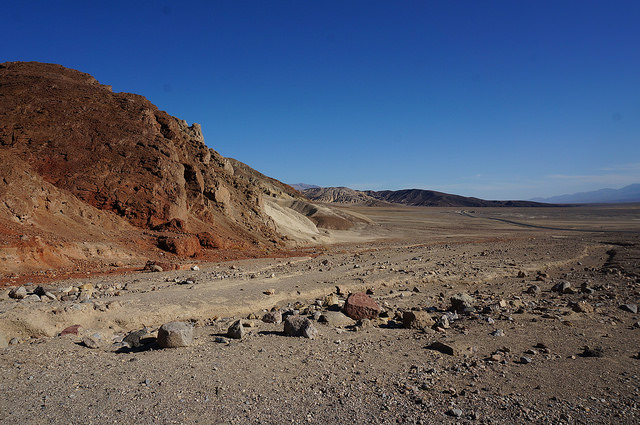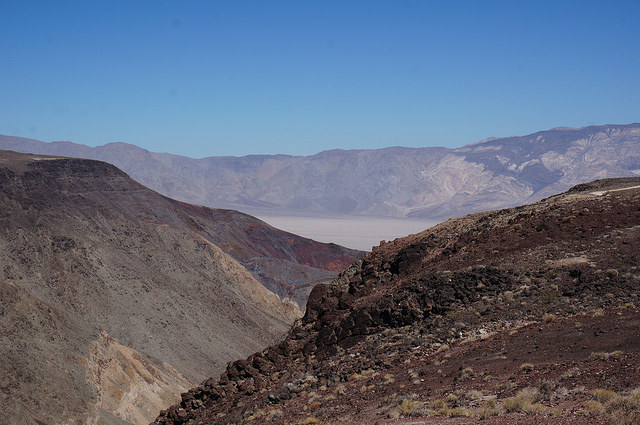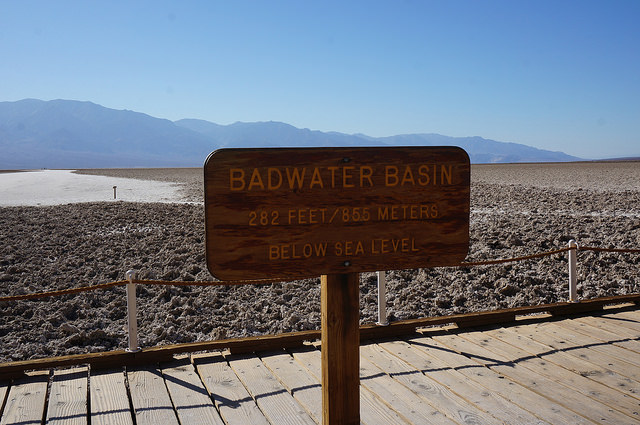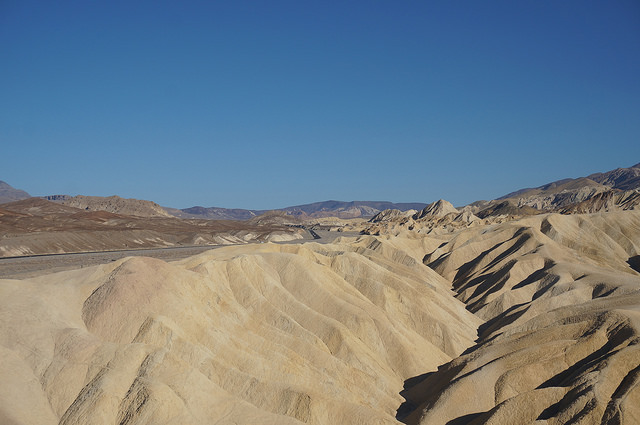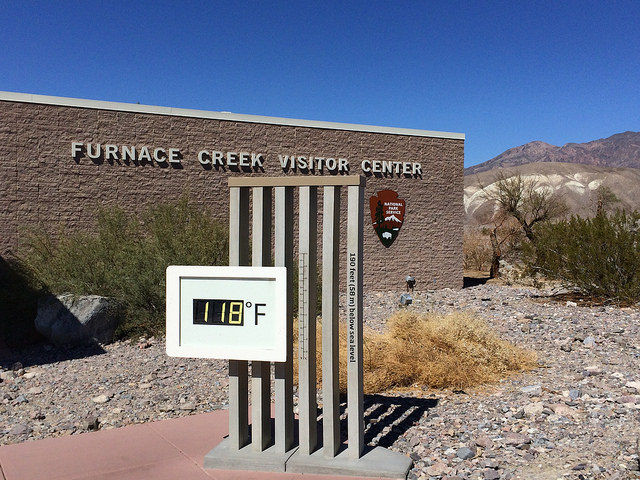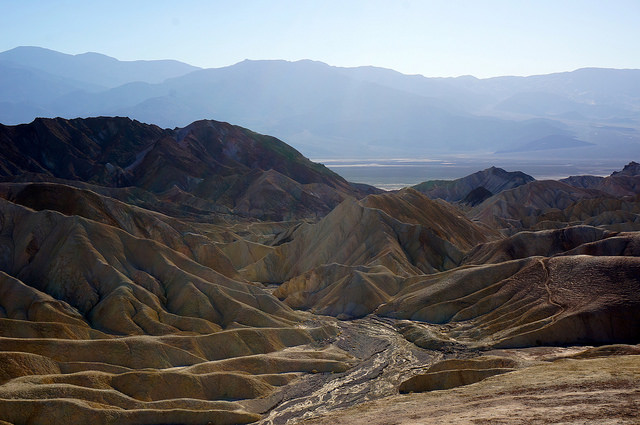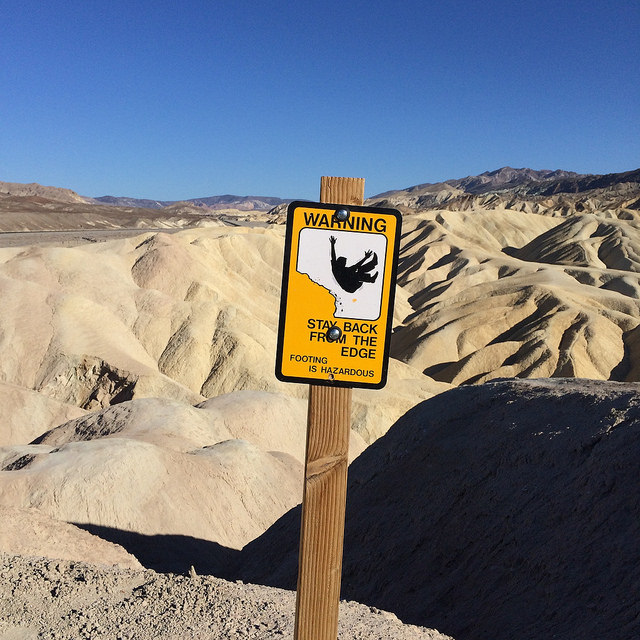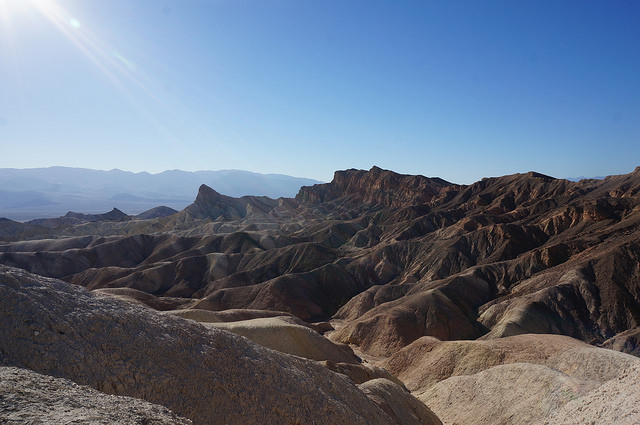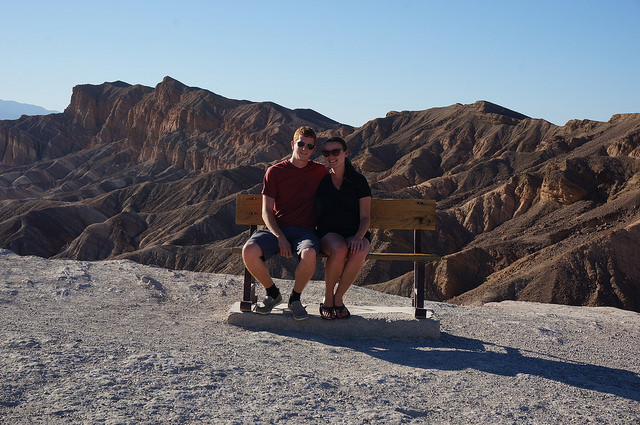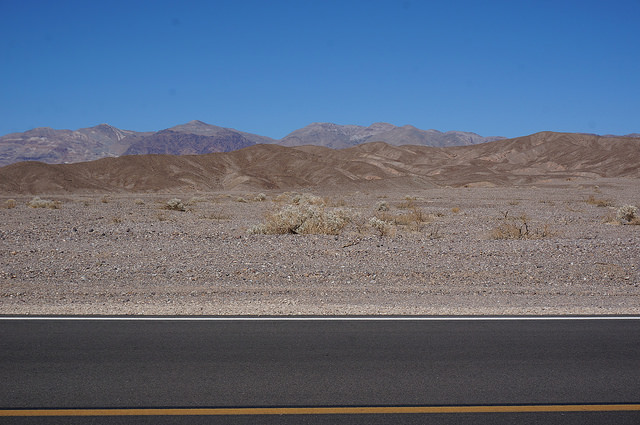 It was HOT. This is my "It's hot!" face: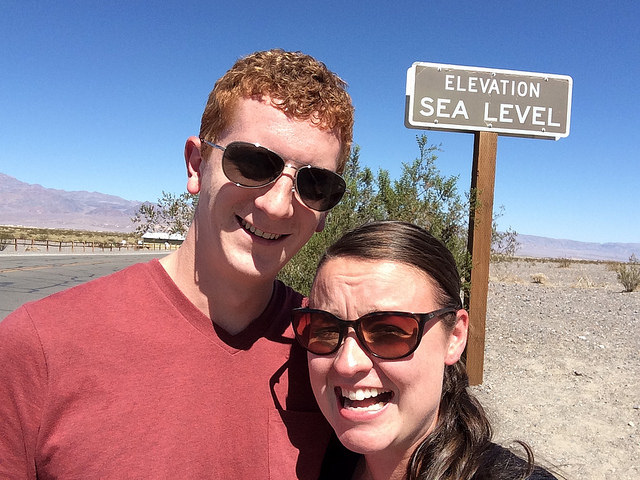 I'd really like to go back to Death Valley in the winter, when the weather is much more hospitable and you can hike and see more plants and animals. But it's worth a drive through no matter what time of year, if you can take the heat.