While I was in Europe this spring, I got to make a pilgrimage that was very special to me. I took a day trip from Berlin to Dresden and visited the shelter / meat locker where one of my favorite authors, Kurt Vonnegut, survived the bombing of Dresden as a prisoner of war during WWII.
Here's Vonnegut talking briefly about the experience in his Paris Review Art of Fiction interview:
"The first fancy city I'd ever seen. A city full of statues and zoos, like Paris. We were living in a slaughterhouse, in a nice new cement-block hog barn. They put bunks and straw mattresses in the barn, and we went to work every morning as contract labor in a malt syrup factory. The syrup was for pregnant women. The damned sirens would go off and we'd hear some other city getting it — whump a whump a whumpa whump. We never expected to get it. There were very few air raid shelters in town and no war industries, just cigarette factories, hospitals, clarinet factories. Then a siren went off — it was February 13, 1945 — and we went down two stories under the pavement into a big meat locker. It was cool there, with cadavers hanging all around. When we came up the city was gone."
It felt very meaningful to visit the place that played such a significant role in the life of one of my literary heroes and the site of such horrific destruction of war. Nearly 70 years after the bombing, Dresden is a beautiful, vibrant city that I very much enjoyed visiting.
This is what the door to Slaughterhouse Five looks like today: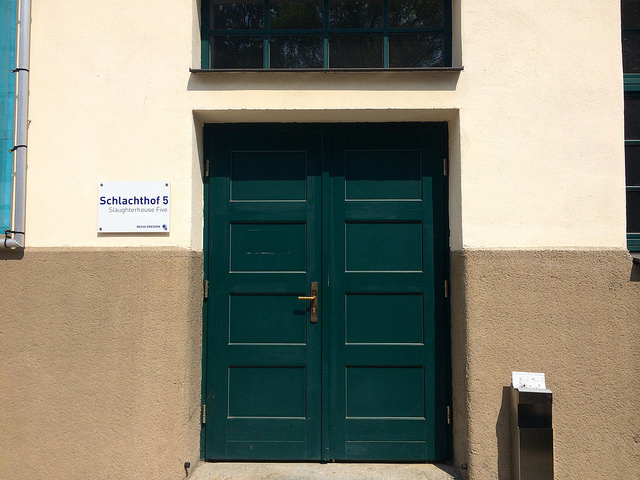 It was very dim down underground where Vonnegut was during the attack, so my photo isn't great, but I still wanted to include it for those curious about what it looks like now. It looks nothing like what it did during the war, the entire building has been remodeled.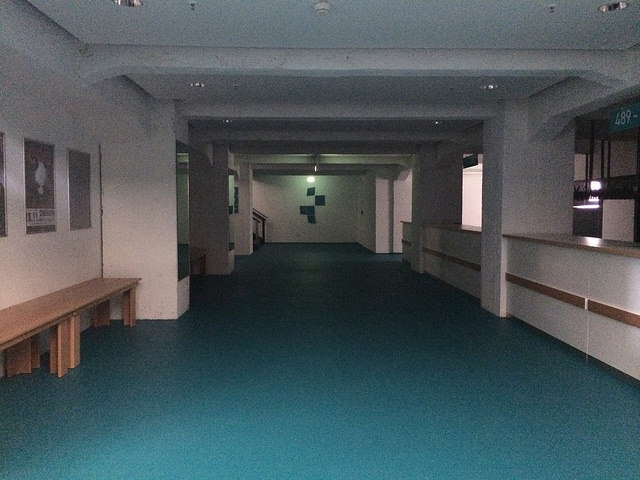 According to my guide, for a long time the people and city of Dresden didn't have a lot of awareness of Kurt Vonnegut. It is only recently that they are beginning to memorialize the historical significance of the slaughterhouse. On the wall of this remodeled basement is a tribute to Vonnegut and Slaughterhouse Five: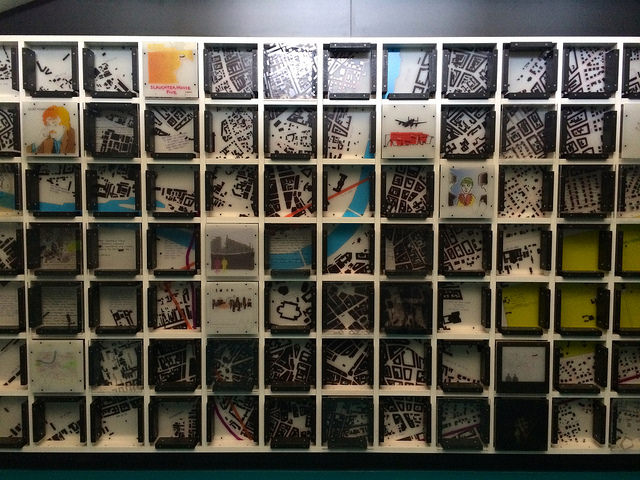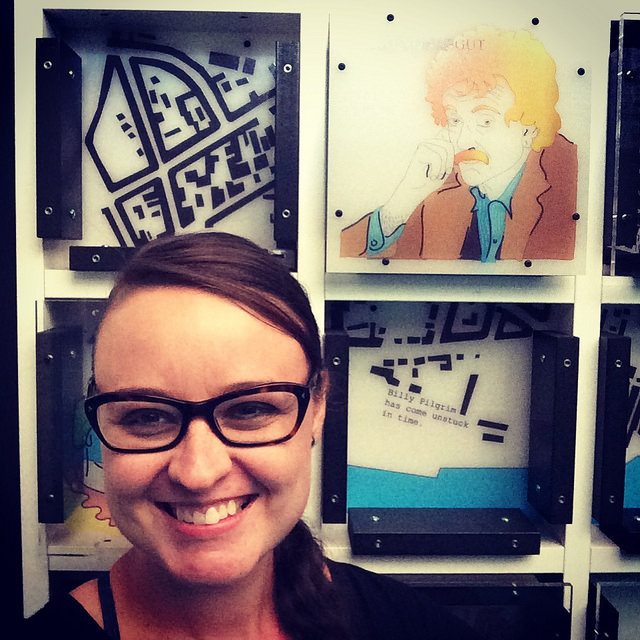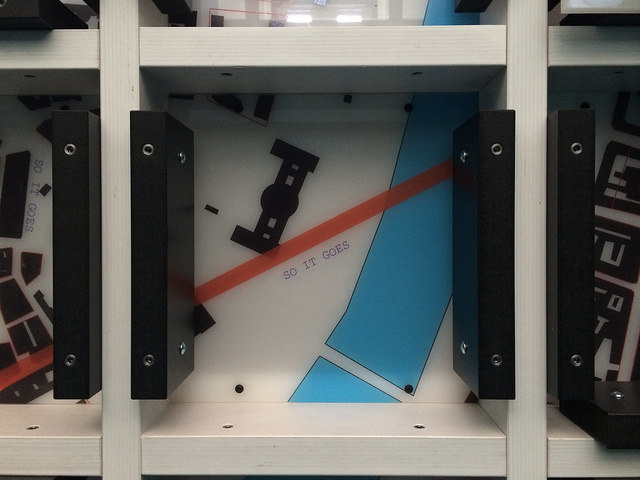 After my tour of the slaughterhouse, I had a few hours to walk around Dresden and enjoy the warm spring day and the beautiful city streets. It was hard to imagine the ruin and destruction the city was left in at the end of the war. Here are some photos I took that afternoon: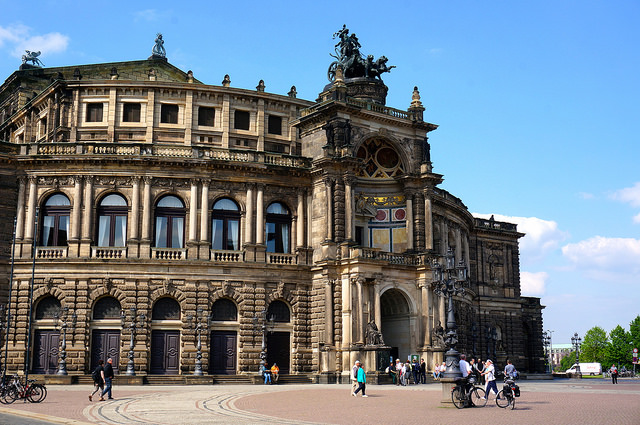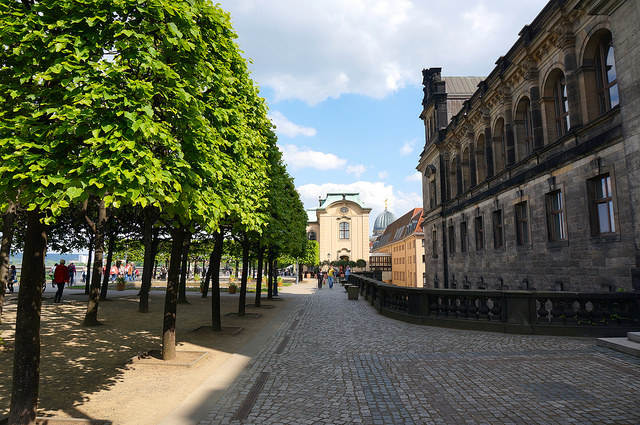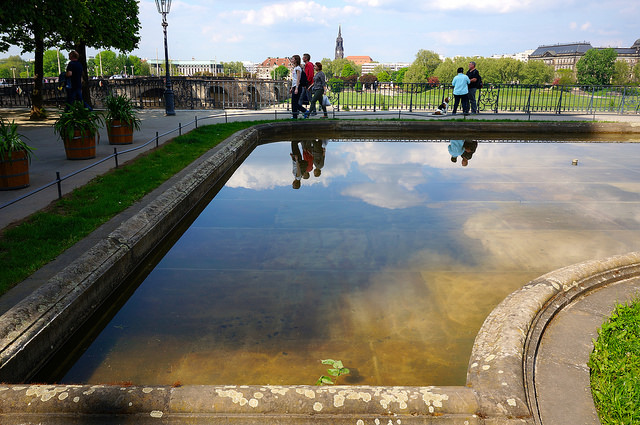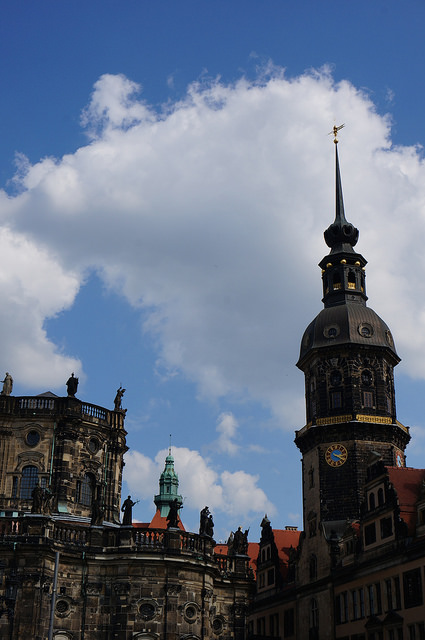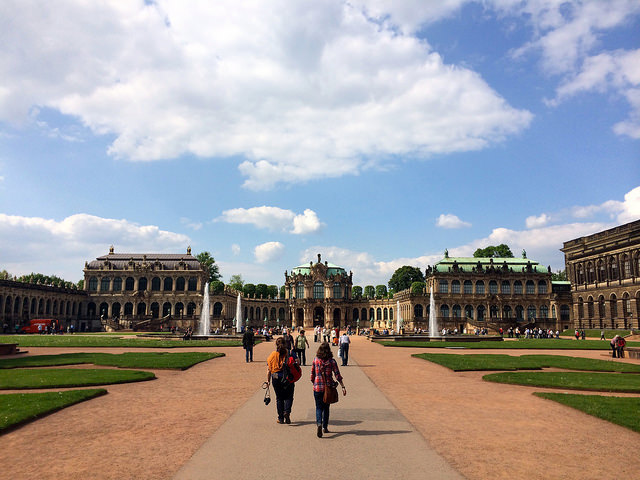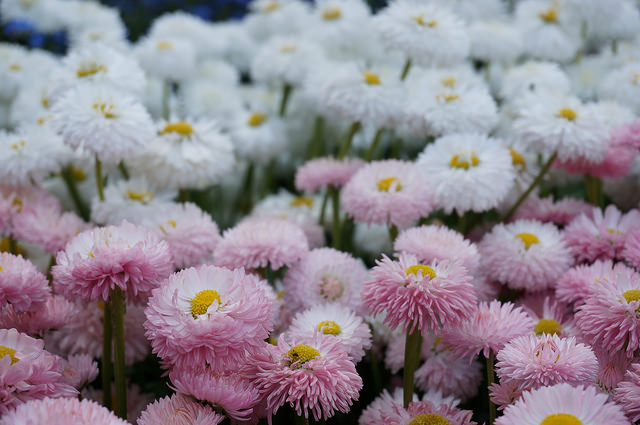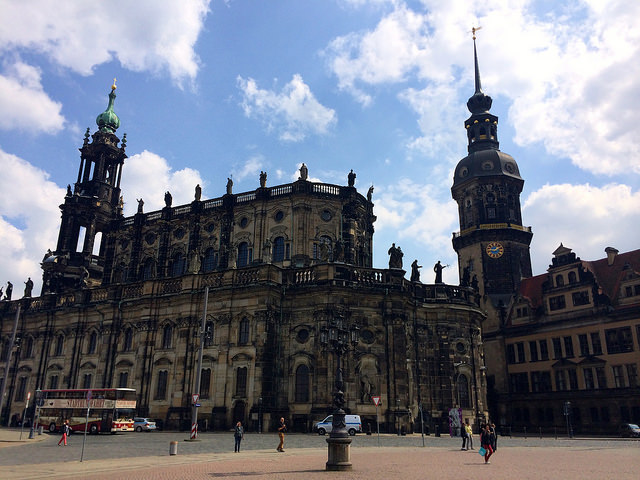 There were a few remains of the old buildings left as memorial: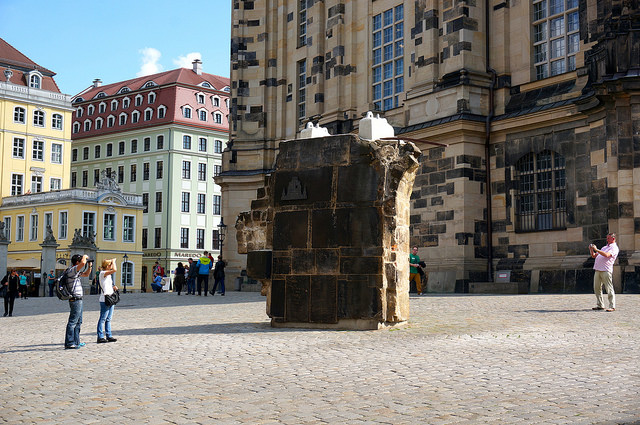 I boarded my train back to Berlin in the late afternoon, grateful for a chance to see this beautiful city and to spend the day in the footsteps of one of my favorite humans.
Kurt Vonnegut would have been 92 this year. I continue to think about him each year on his birthday and celebrate the tremendous works and words he left behind. If you've never read any of his work, Slaughterhouse Five, his account of his experience in WWII, is a great novel to begin with. For those of you who also love his books, which is your favorite?
"We have to continually be jumping off cliffs and developing our own wings on the way down." – Kurt Vonnegut
*If you're traveling to Germany and would like to make this visit yourself, it is only possible to see the inside of Slaughterhouse Five on a guided tour. Danilo owns and operates this tour and is an enthusiastic guide. I was incredibly grateful that he still offered to conduct the tour on the only day I was able to go to Dresden, despite me being the only customer on the tour that day.