Before I went on my trip around the world, I didn't have a very specific Bucket List for my life. I had a lot of places I wanted to go to, but not really any set list of experiences I wanted to have. But if you had asked me to sit down and list out a formal bucket list, one clear thing would have been in the number one spot – snorkeling the Great Barrier Reef. I have wanted to see/snorkel the Great Barrier Reef for a very long time.
I've put off writing this post because it seemed impossible to convey how special this experience was. The photos certainly don't do it justice. There were all sorts of moments on the trip where I felt incredibly alive, like I was getting the chance to live my life so fully. But this experience surpassed the rest in terms of making me experience pure joy.
So I'll just do my best to recount what the day was like, and share some GoPro photos and videos that I'm grateful to have but that fall far short of capturing the vibrancy, delicacy, and beauty of the Great Barrier Reef. And also do my best to strongly encourage you — if there is an amazing experience at the top of your own Bucket List that is within your reach, to try your hardest to make it happen, sooner rather than later. Make it a priority. The feeling of experiencing something you've dreamt about doing will make you feel so alive and so full of joy.
—
Five of my friends from my tour group and I set out for a day snorkeling the reef from Cairns. We set off quite early in the morning and headed down to the marina. We booked our excursion with a company called Passions of Paradise at the advice of our local guide. The company you select is important, both for the type of day you'll have (the huge companies take out large ships with hundreds of other tourists and go to crowded reef locations) and for the environmental impact on the reef. The Great Barrier reef is the largest living thing on the planet and is home to thousands of speices of fish and sea life, and hundreds of types of coral. It's also insanely fragile and incredibly important to protect. Passions of Paradise is a carbon neutral company and has Advanced Ecotourism Accreditation from Ecotourism Australia. They also have a fantastic staff, and helped to make our day at the reef even more amazing.
It takes almost 2 hours to get to the start of the reef from the coast, so you have a bit of time to wake up and have some coffee and muffins and get super excited.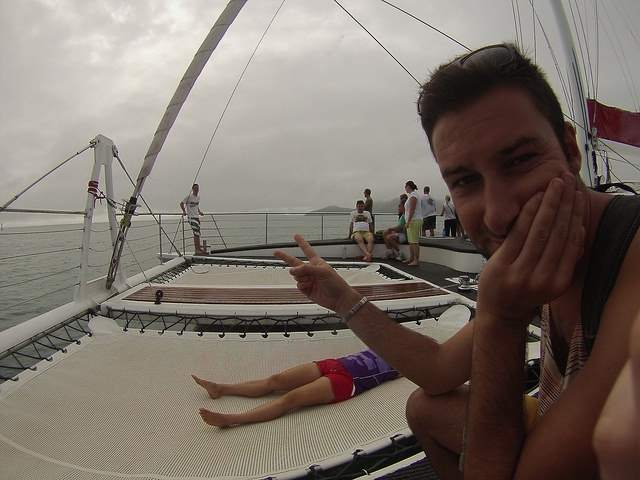 Once we arrived at Paradise Reef we put on our stinger suits, flippers, masks, snorkels, and flotation belts, and dove into the water at the first location. I swam about 30 seconds away from the boat and saw my first glimpse of the reef. It was like being transported into another world. The coral was one of the most beautiful things I've ever seen in nature. So many colors. So many beautiful fish. Big huge Parrot fish. Zebra fish. Clownfish. Many other fish that I did not know the name of but that were so colorful and beautiful I couldn't help make audible "ooooh" noises, which when you are wearing a snorkel mask sound like "mmmrrmppph!" and only you can hear it.
I spent a blissful few hours drifting along, marveling at the incredible diversity and colors of the fish feeding on the reef and following big fish around.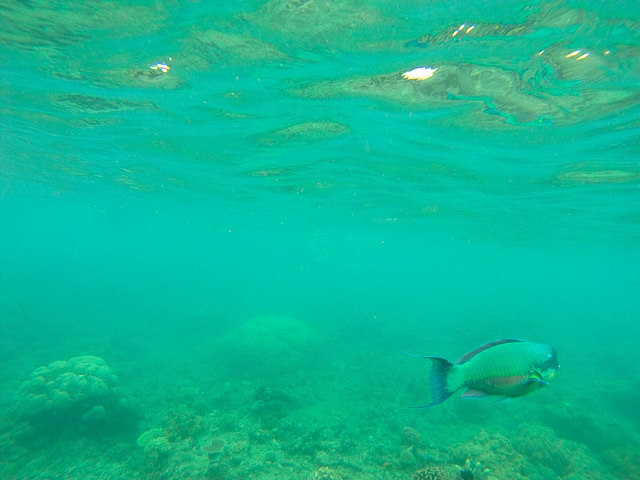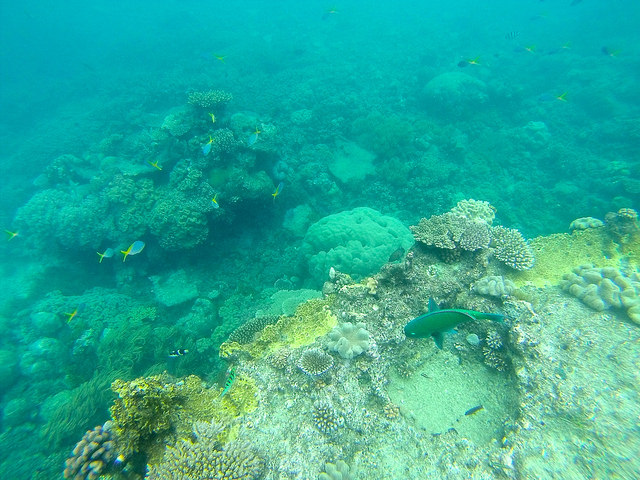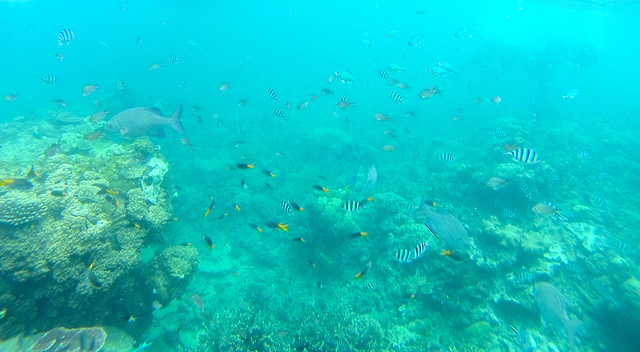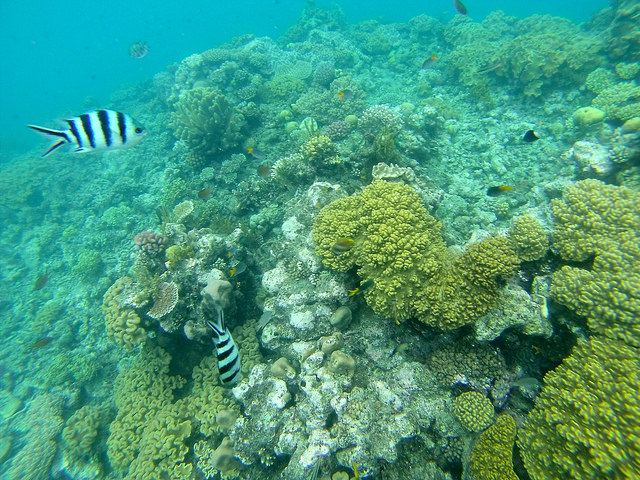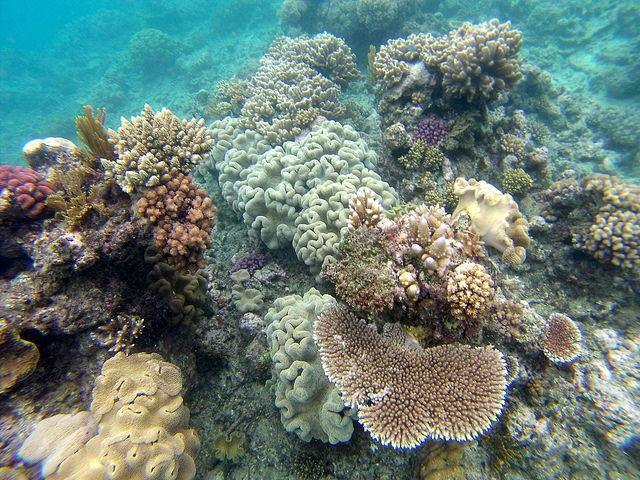 Close to the end of the second snorkel location, I was tired and considering heading back to the boat. I turned to the right and saw a transparent stinger jellyfish about 10 inches from the only uncovered part of my body – my face. I swam backwards as quickly as I could and decided that it was indeed time to go back to the boat and have a cup of tea.
Here's a video I took – not the most amazing cinematography with a GoPro strapped to my wrist, but it helps to show the amazing variety of fish and coral.
I kept a travel journal on the trip, and this is what I wrote at the end of that day:
"Floating along the reef with the fish made me so happy. I felt full of life, full of nature and the universe. So grateful to be there."