If you drive way out into the middle of nowhere in New Mexico, and then drive 50 miles further, you will find (if you have a map, because there is no cell service) an insanely cool place called the VLA, or Very Large Array.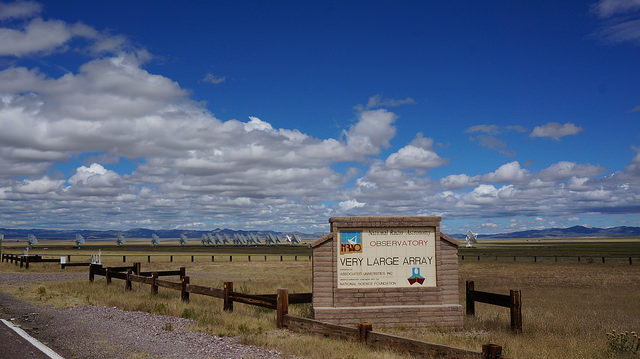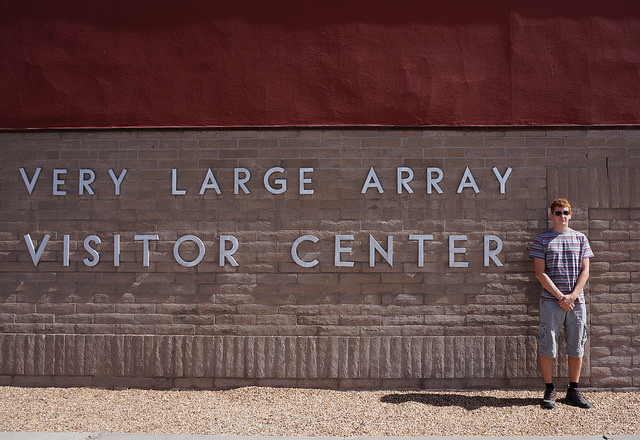 The VLA is a radio astronomy observatory that, since 1980, has been using 27 antennae to research all kinds of interesting things in space and to make important new discoveries.
The antennae work together to take images of black holes, pulsars, supernova remnants, planets in our galaxy, and much more. The VLA Visitor's Center has a collection of images it has captured, like this supernova photo.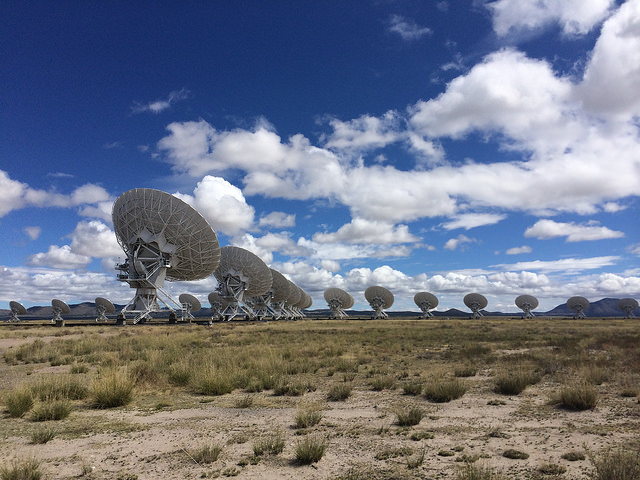 It's operated by the National Radio Astronomy Observatory, and their scientists can arrange the antennae in many different ways using railroad tracks to change the resolution.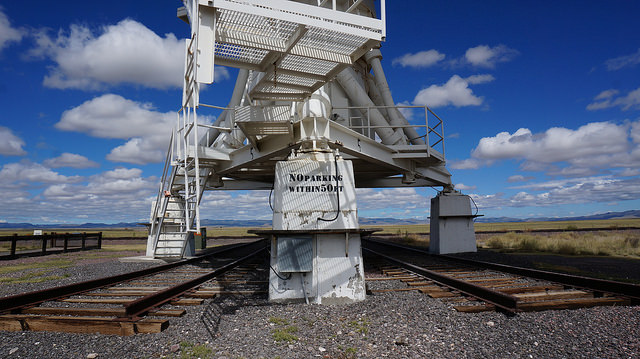 It's also an incredibly photogenic place.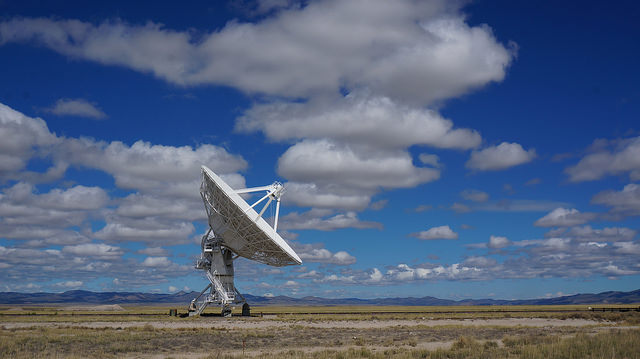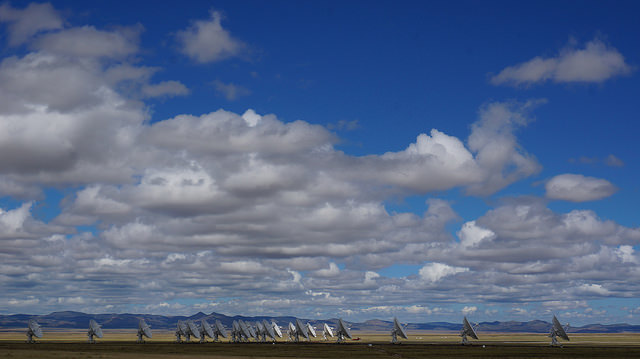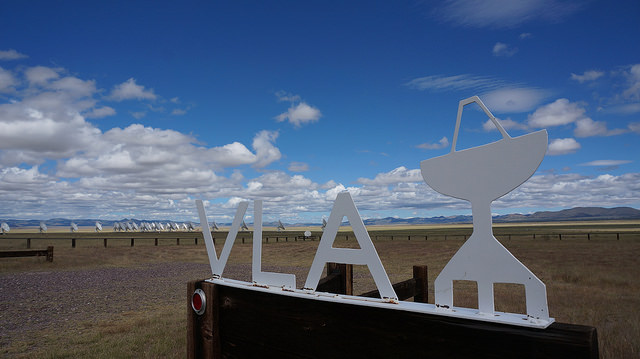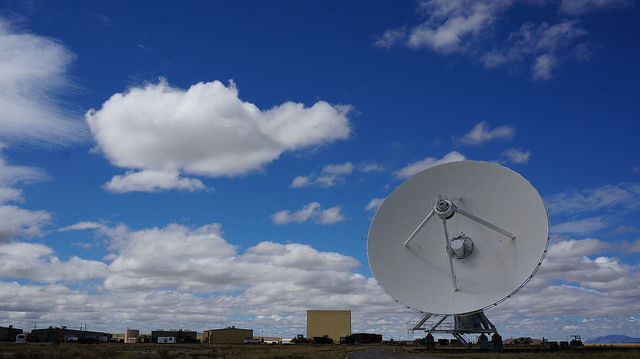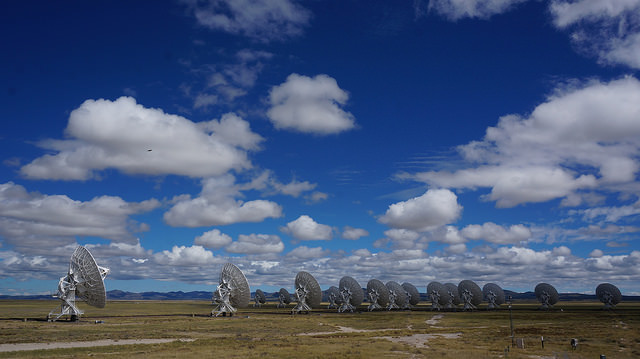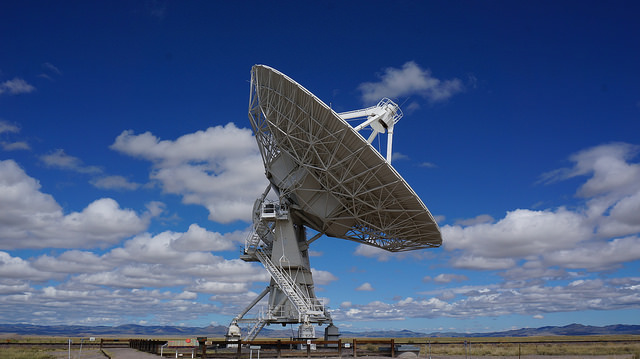 You can read much more about the VLA on their Explorer page, and on Wikipedia.
Other important information: there are *thousands* of crickets on the grounds of VLA. Some of them will let you photograph them. Others will leap up and surprise you.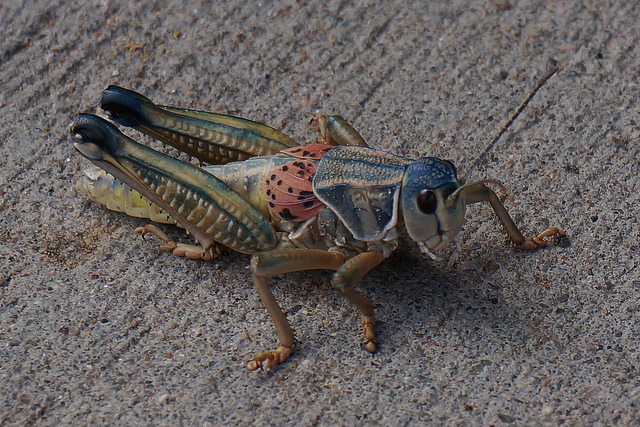 If you ever find yourself driving around the middle of New Mexico, I highly recommend stopping at VLA. It's free, there's a great Visitor's Center and a self guided walking tour, and it's well worth the hour or so drive off the main highway, especially on a beautiful sunny day.