Warning: this is a long post with a lot of photos. I thought about splitting it up into multiple posts, but I liked the idea of taking you along for the full two week journey I took from Edinburgh, Scotland to Longyearbyen, Svalbard on the MS Expedition. I hope you enjoy the ride.
//
When I made my list of things I wanted to see and do during my four months around the world, seeing the fjords of Norway was near the top. After a bit of research, I decided I wanted to see them by boat. After a bit more research, I decided to book a 15 day trip on the MS Expedition with gAdventures – a trip that started in Scotland, went up the coast of mainland Norway and ended in Svalbard with an arctic wildlife expedition. I had never been on a cruise before, nor –  at the time I booked it, had I ever slept on a boat or ship. I liked that it was a small group – only about 120 passengers; I did not want to be on a giant cruise ship with thousands of people. I had no idea what to expect, but it was epic.
The ship itself was wonderful. Roomy, yet cozy, with everything you could possibly need for two weeks at sea. Surprisingly space efficient cabins, a dining hall, lounge, library, bar, gym, sauna, mud room for our wet exploration gear, and outside decks with plenty of room to wander and gaze at the surrounding nature and wildlife. I grew quite fond of it, as well as of my two roommates: two other solo female travelers that became my lovely friends and companions.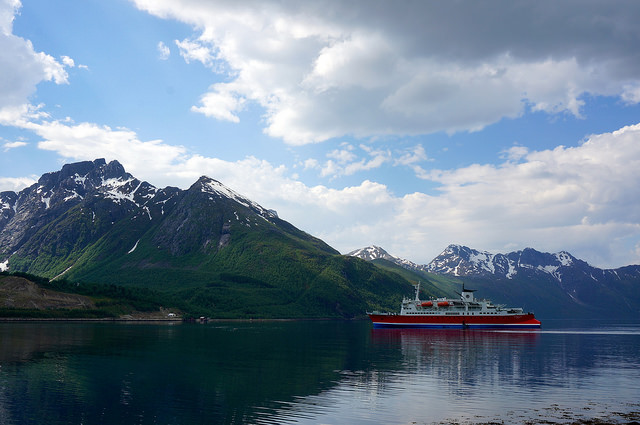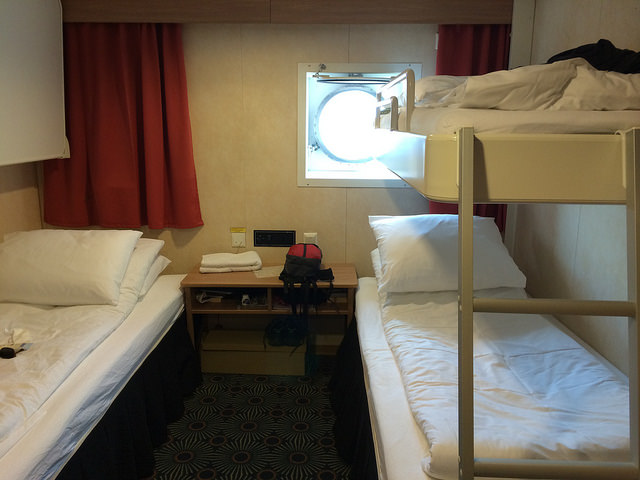 We departed from Edinburgh and stopped in the Orkney and Shetland Islands in northern Scotland before crossing the North Sea. Our first port of call was Kirkwell, and we visited the excavated 5000 year old village of Skara Brae. The settlement was formed in about 3100 BC, and it was mind boggling to behold. The rolling mounds of green grass over the sides and passageways made it feel rather Hobbity.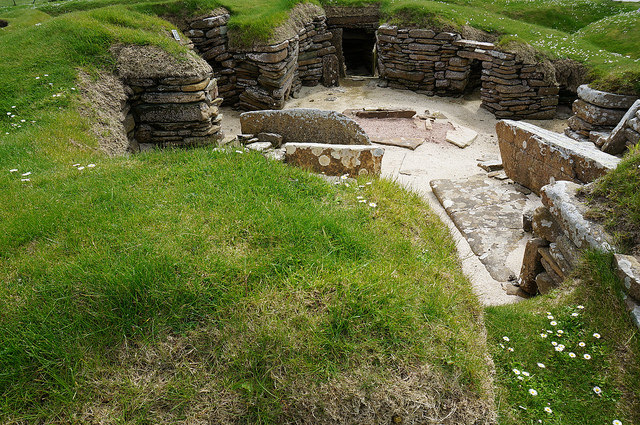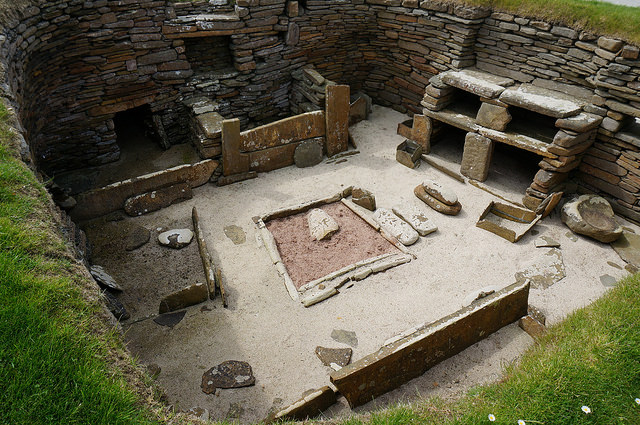 Next we stopped at the Ring of Brodgar, a 4000 year old stone circle, similar to Stonehenge. Unlike Stonehenge, you're allowed to get quite close to the stones. Some of the graffiti is quite old in its own right.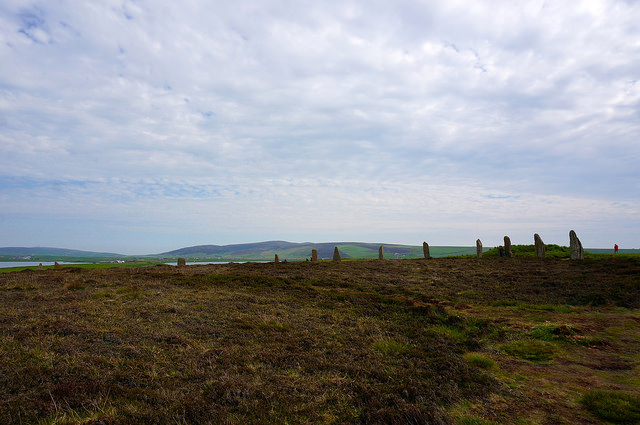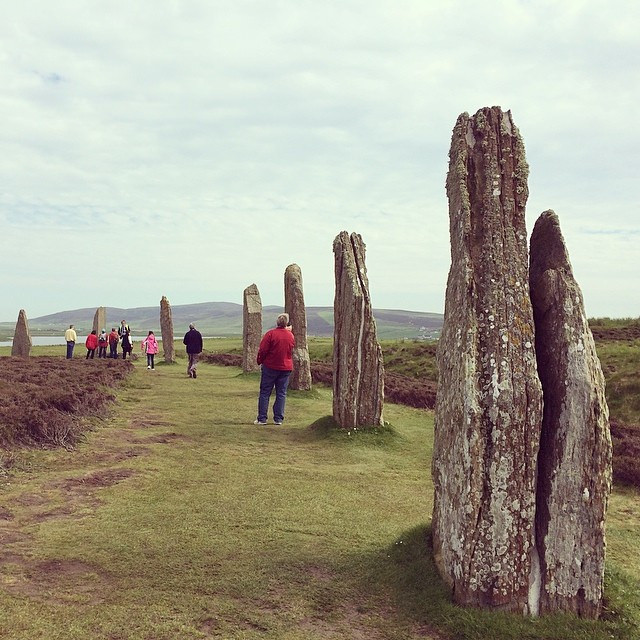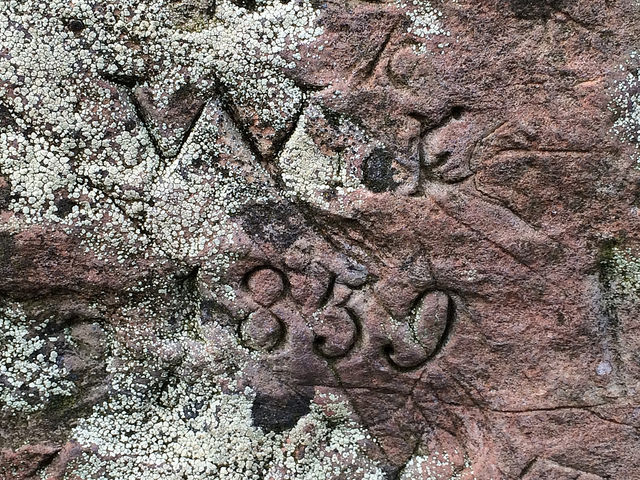 In Shetland we saw authentic Shetland ponies, but the highlight for me was the puffins! It's impossible not to love these small, colorful, sweet birds. I got to spend about an hour with hundreds of puffins, watching them build nests, waddle around, and fly back and forth from their nests to the sea to fish.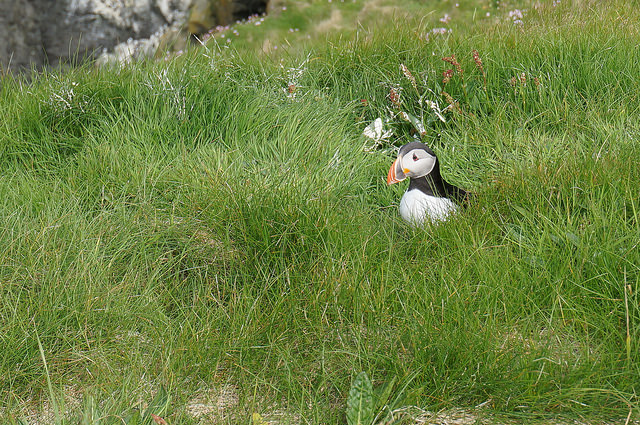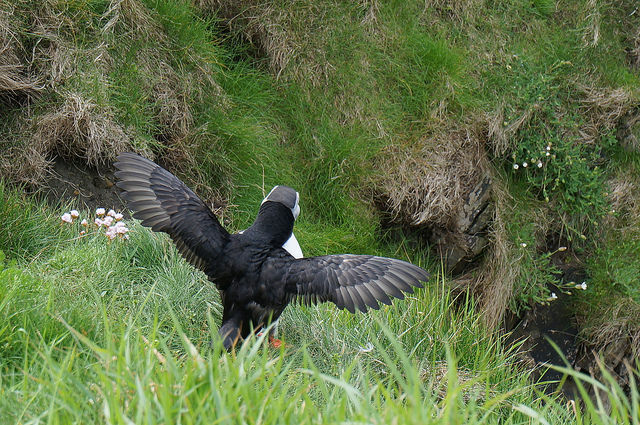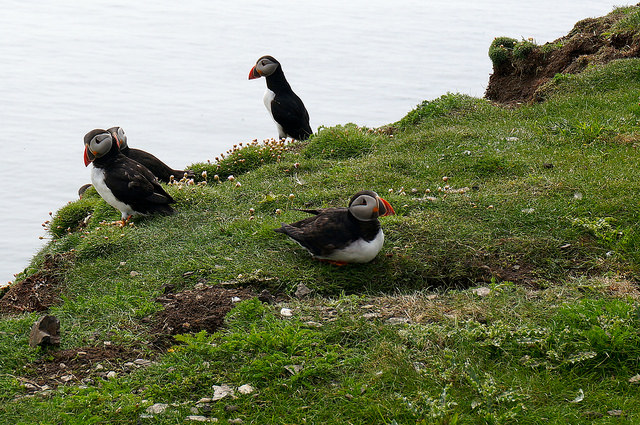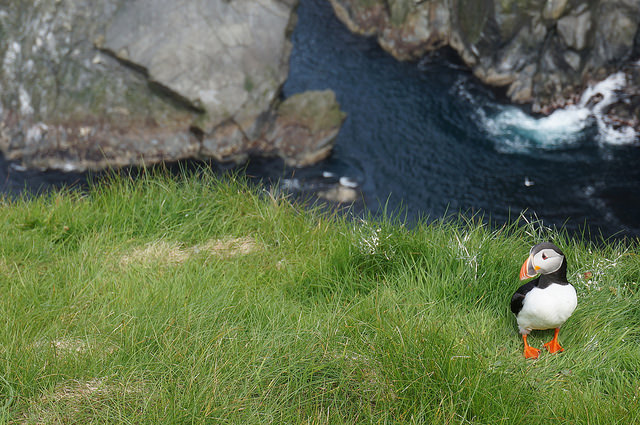 Back at sea and headed across the North Sea, we got to take the Zodiacs out for the first time to see the bird cliffs at the island of Runde, off the shore of Norway.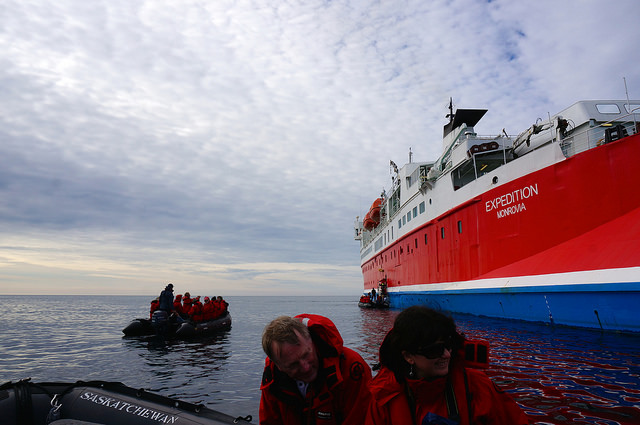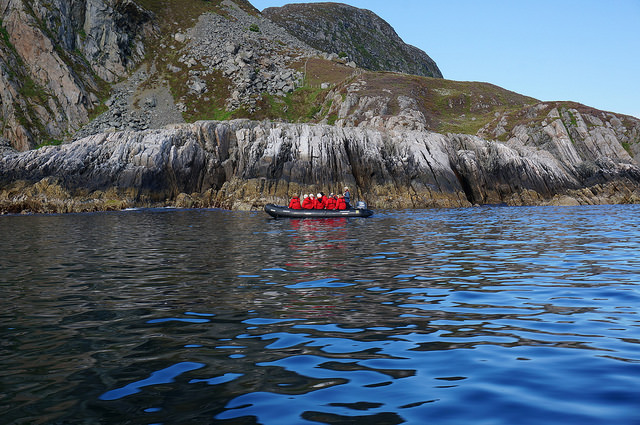 The bird cliffs are home to more birds than I've ever seen in one place in my life. Thousands of birds nest on these cliffs – guillemots, razorbills, puffins, black-legged kittiwakes, and northern gannets. We observed them fishing and gathering nesting materials, and slowly approached to view them perched on their nests. When you looked up from the Zodiac there were hundreds soaring the air above.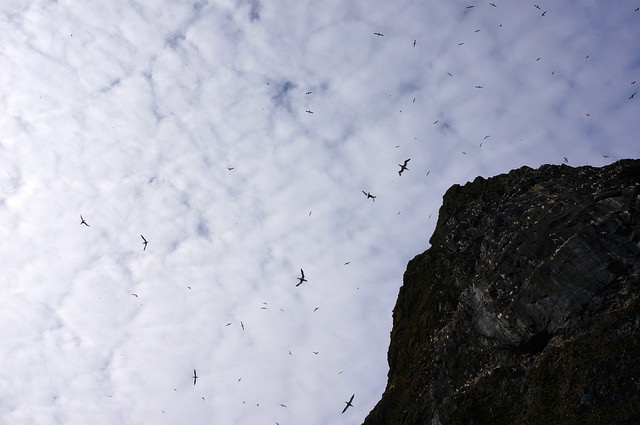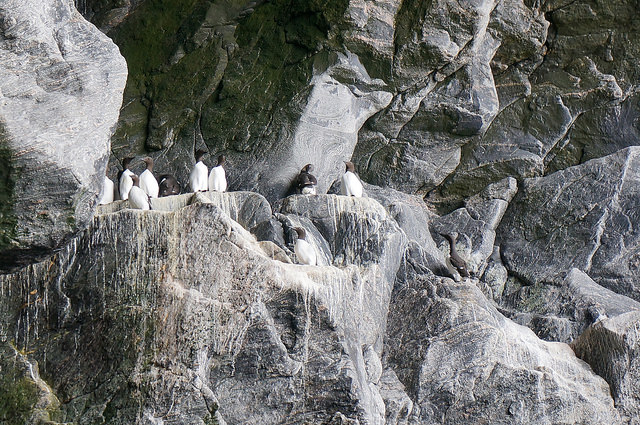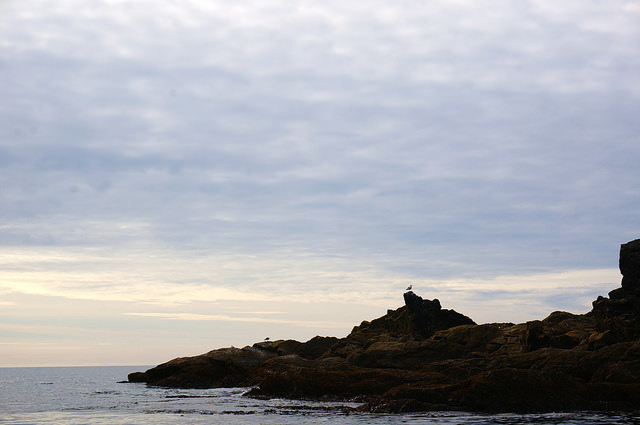 After a while, a half dozen sea eagles appeared, circling above for fish and/or small or injured birds to dine on.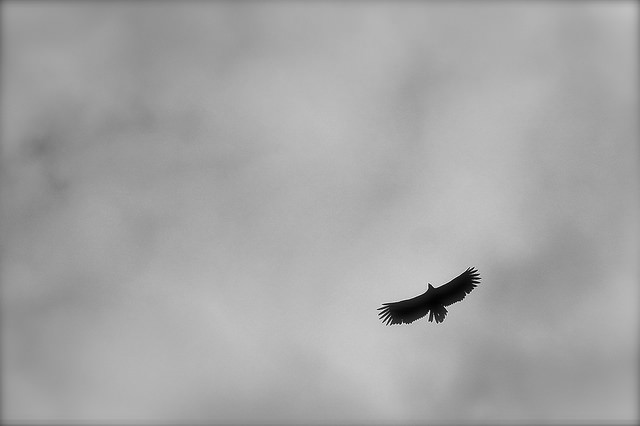 As we continued up the coast of Norway, the highlight for me was a hike to Svartisen glacier in Saltfjellet-Svartisen national park, in the Saltfjell mountain range. It was a fairly challenging hike, steep with some wet and slippery scrambling, but reaching the glacier was incredible.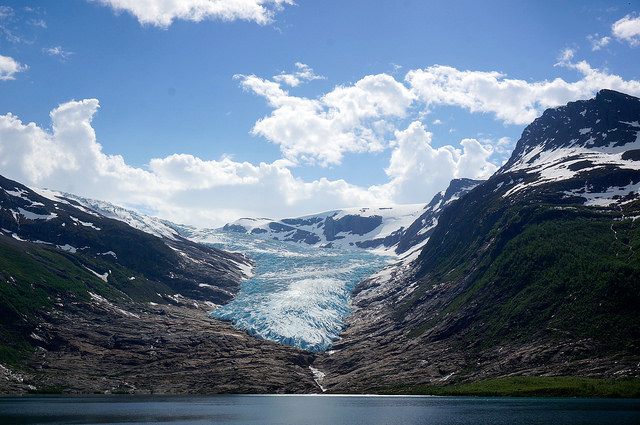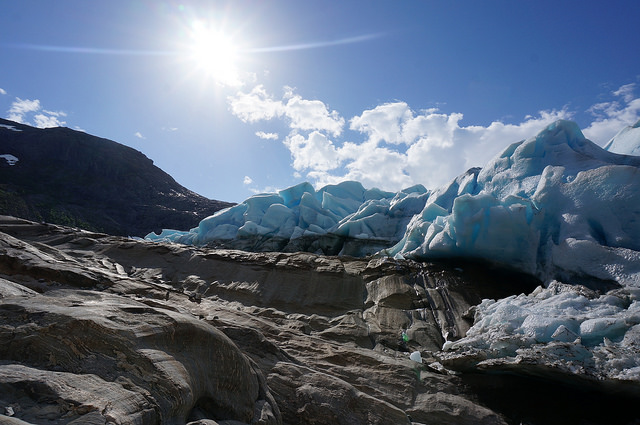 It's hard to see the scale of the hike up, but if you look closely at this view you can see people hiking up from the fjord, and our ship way in the background: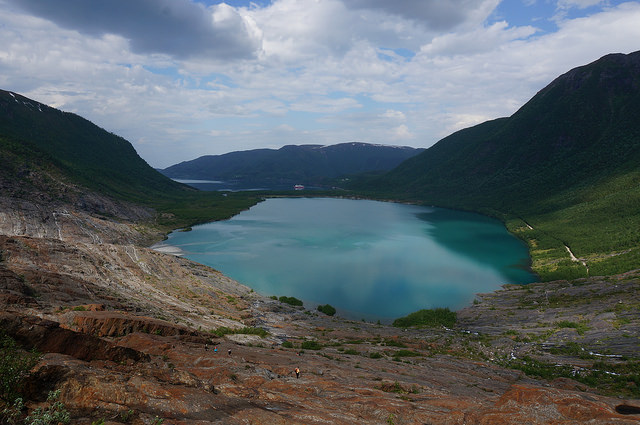 Touching my first glacier: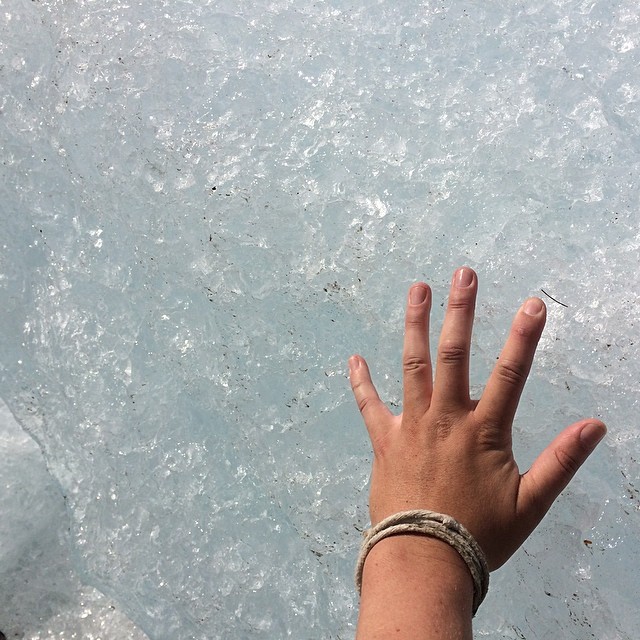 I also loved seeing Geirangerfjord – it's the quintessential Norwegian fjord, and it's stunning. We had a beautiful day to explore it from both the ship and many incredible vantage points on land.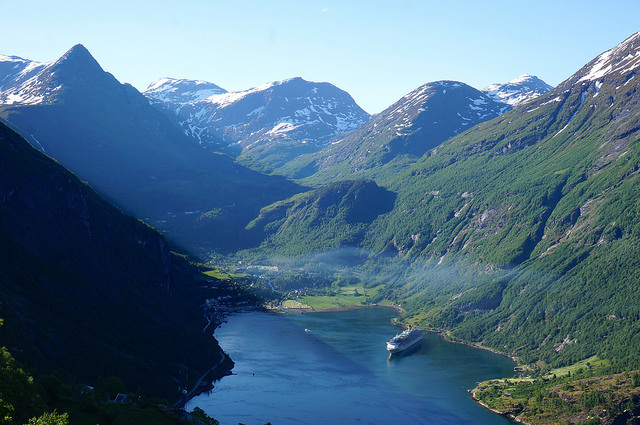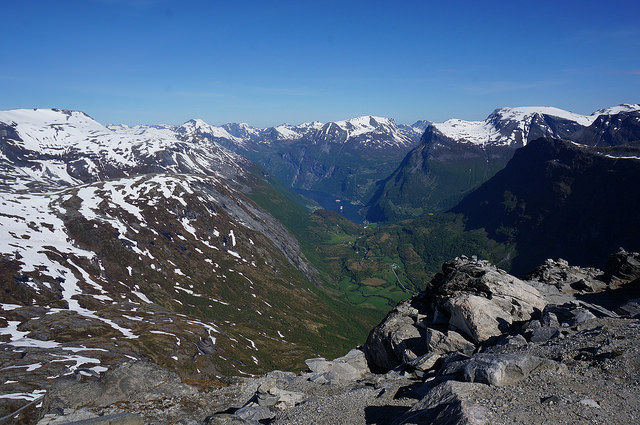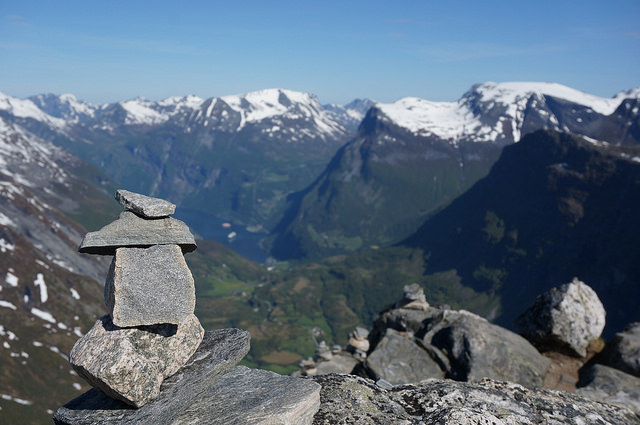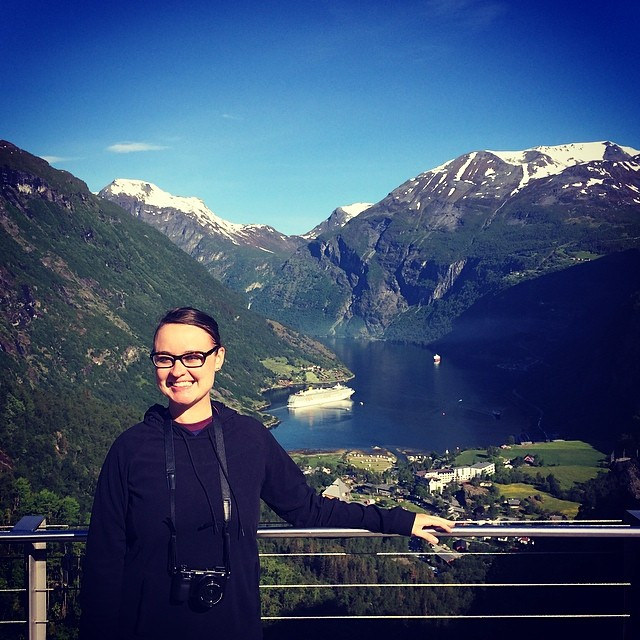 The seven sisters waterfalls, in Geirangerfjord: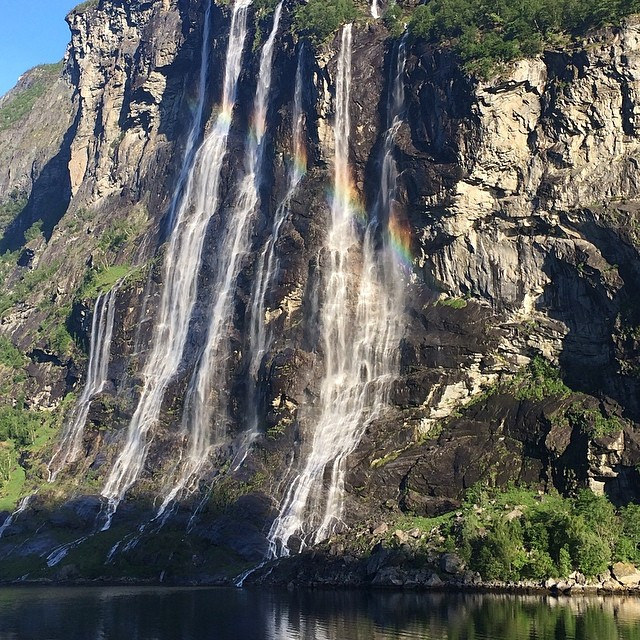 We had incredibly good weather up the coast – unseasonably warm and sunny. I spent several lovely afternoons at sea on the top deck, drinking beer or tea and reading. While aboard the Expedition, I read The Ice Balloon by Alec Wilkinson. It's a very enjoyable introduction to arctic exploration in general, and a fascinating account of the Andrée balloon expedition. I highly recommend it, and you can read more about this wonderful book on Brain Pickings.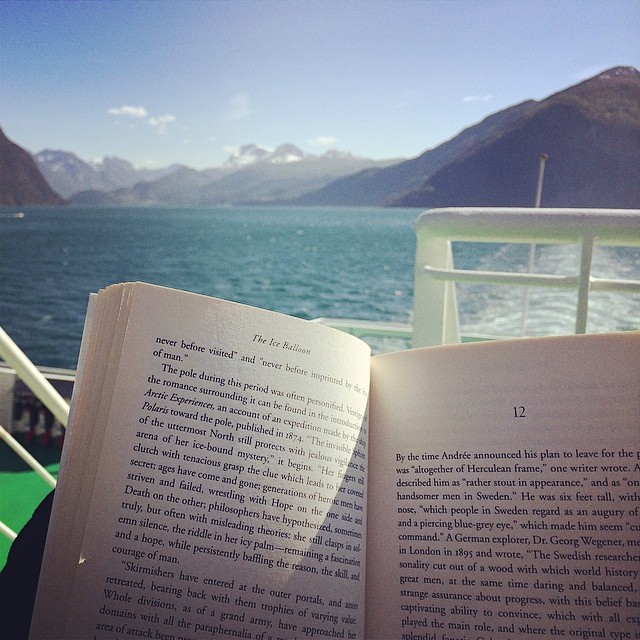 We spent an absolutely lovely day in the Lofoton Islands, an Archipelago comprised of 8 islands that are connected by tunnels and bridges. Much of the economy is driven by cod fishing, and the open mouthed cod skeletons were drying or used as decoration everywhere we looked. The colorful architecture, the mountain backdrop, and the warm sun made for a divine day. We stopped by museums, a blacksmith, an aquarium, a bakery and a lovely restaurant for lunch, all with an incredible backdrop that felt quintessentially Norwegian.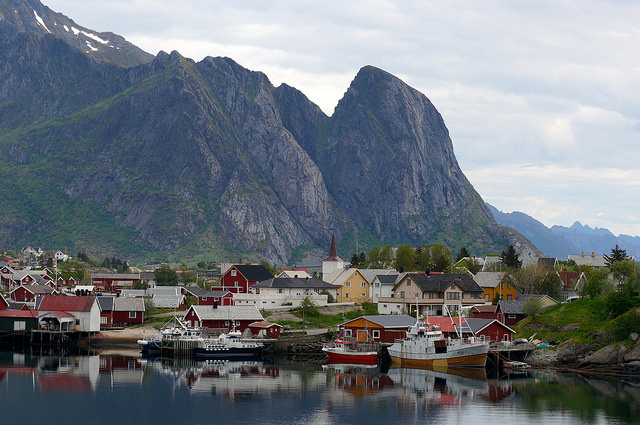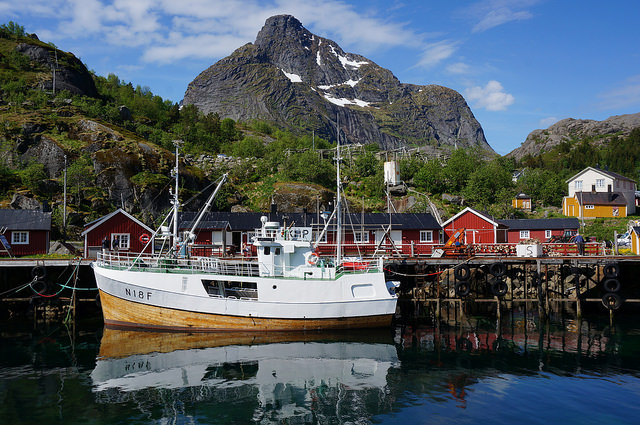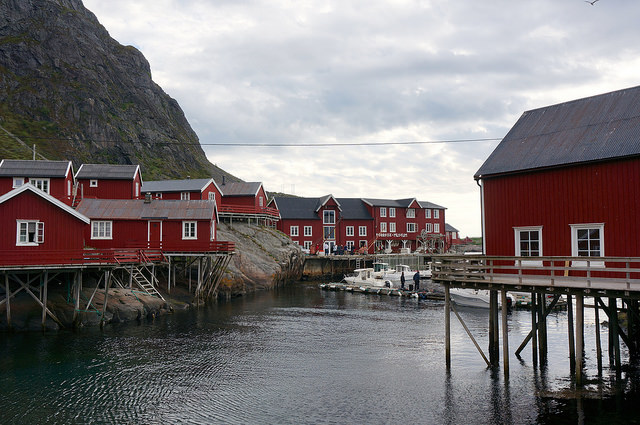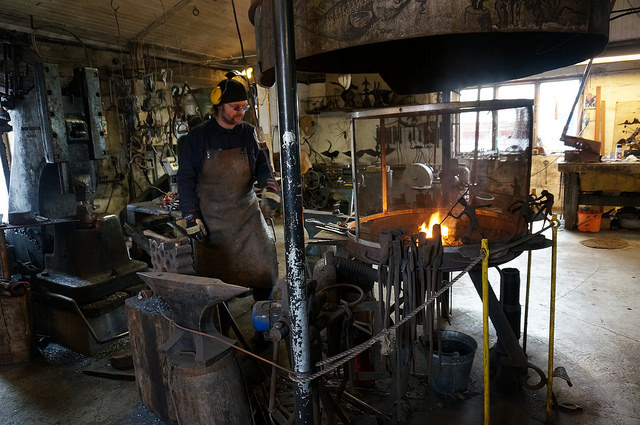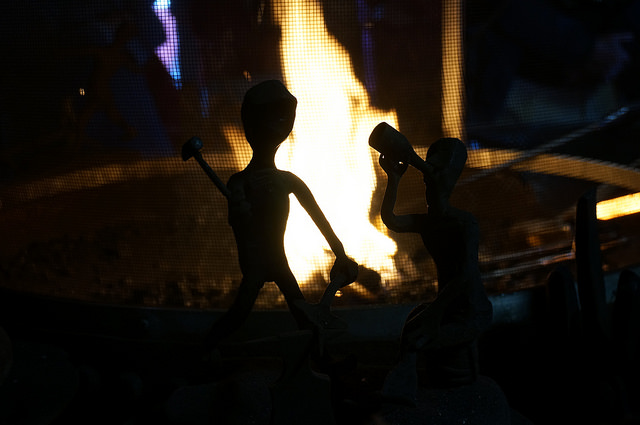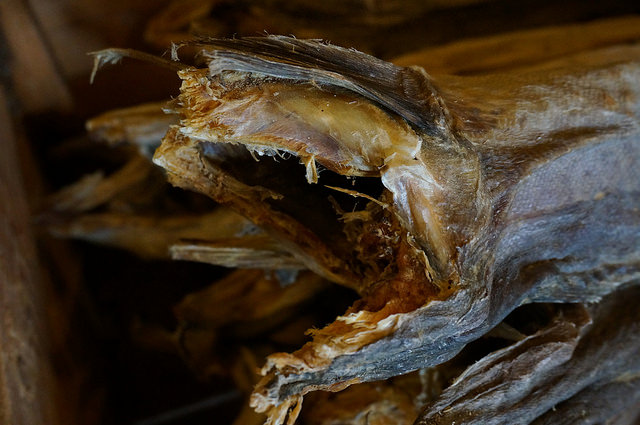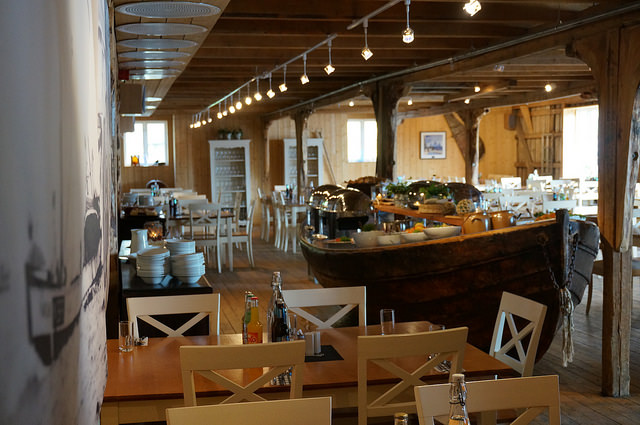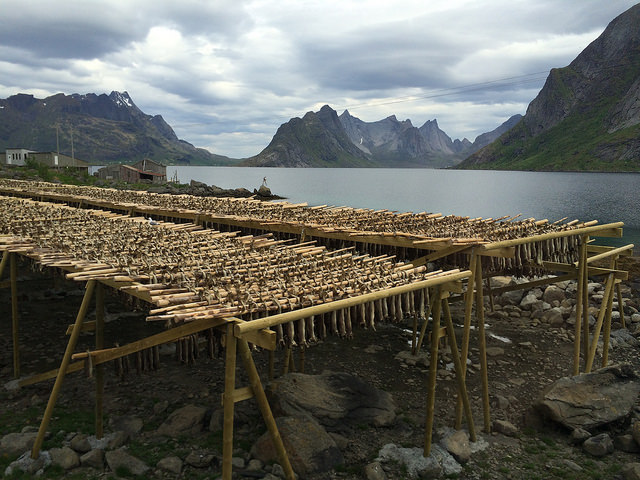 Next up was the northern-most major city in northern Norway: Tromsø. We didn't have a lot of time in Tromsø, but I had time for a $14.30 pint of Mack beer (Norway is ridiculously expensive, another advantage of a cruise is that it's all-inclusive), a visit to the Arctic exploration museum, a walk through the beautiful Arctic Cathedral, and a trip up the cable car for a waffle with a view.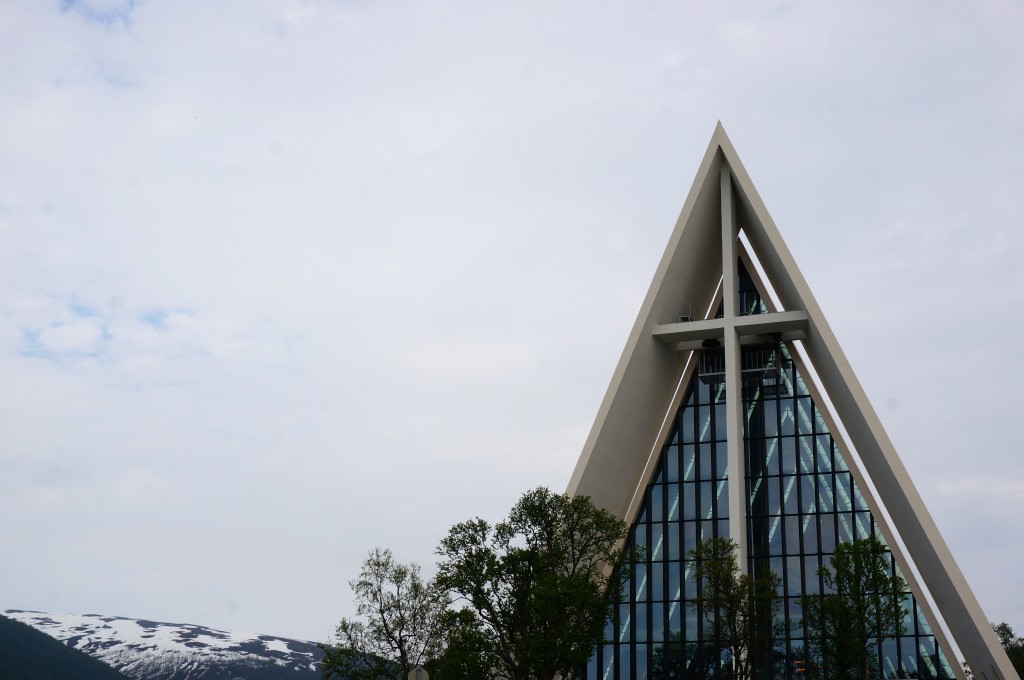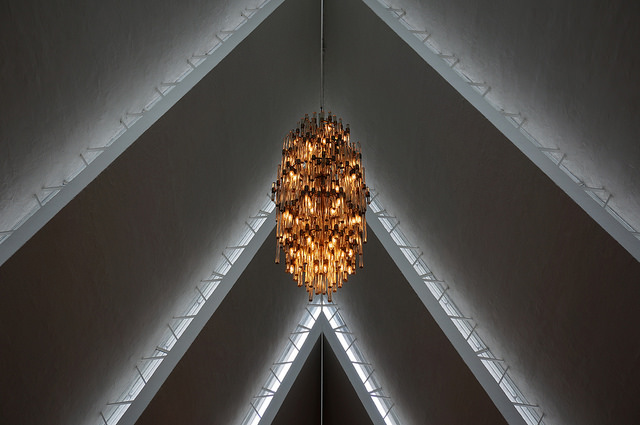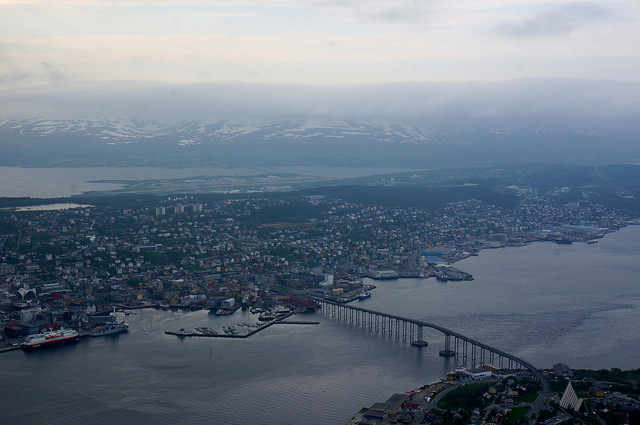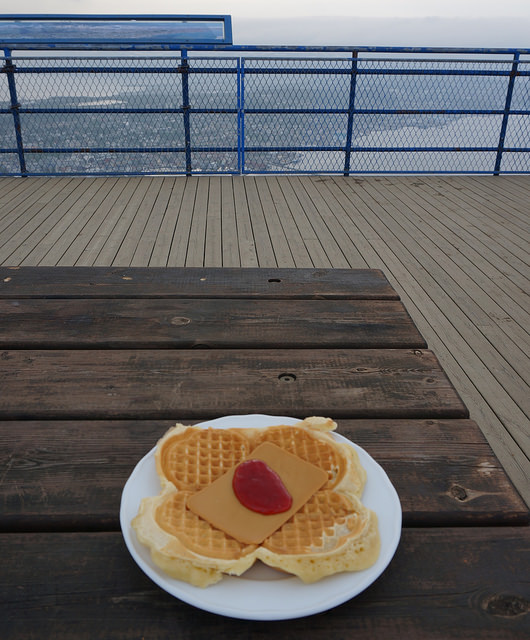 (The toppings on the waffle are jam and brown cheese. I had brown cheese for the first time in Norway, and it's delicious, especially on waffles.)
After a great trip up the coast of mainland Norway, we began to cross the Barents sea into the Arctic Circle. This is where the arctic adventure & wildlife expedition really began. We were able to make a special landing (a first for the MS Expedition & crew) at Polar Circle Island, and take pictures to celebrate crossing 66 degrees north – now officially in the Arctic Circle.
Since it was summer, the sun stopped setting after we crossed into the Arctic. It just circles around in the sky. When I woke up in the middle of the night and peeked out of the curtains of our porthole I could see the sunshine glimmering on the rolling ocean waves. If you can't sleep you can go up on deck and stand in the sunlight at 3 in the morning. It's surreal, and it's a pretty incredible experience.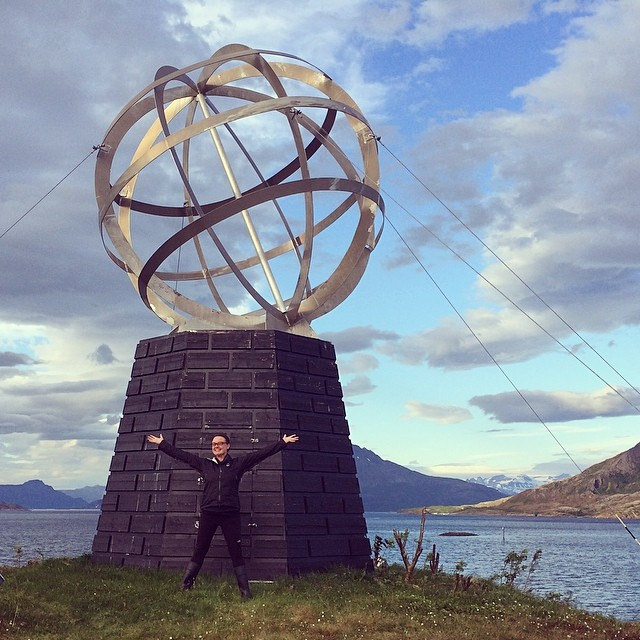 I felt very far from home many times during my trip, but there's nothing quite like being on a ship floating in the arctic circle with nothing but icebergs, glaciers and snow covered mountains in sight to make you feel like you have traveled quite a distance and are seeing something very special.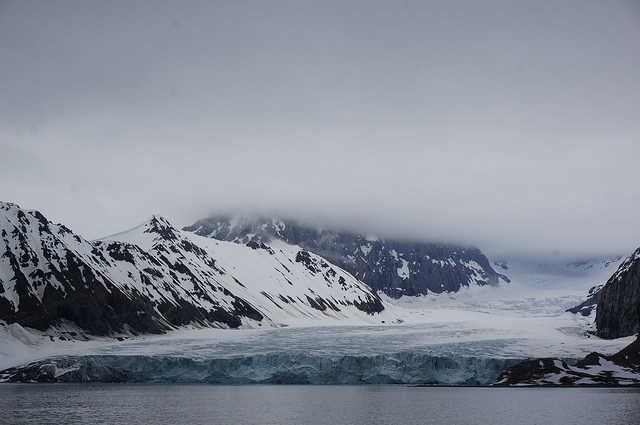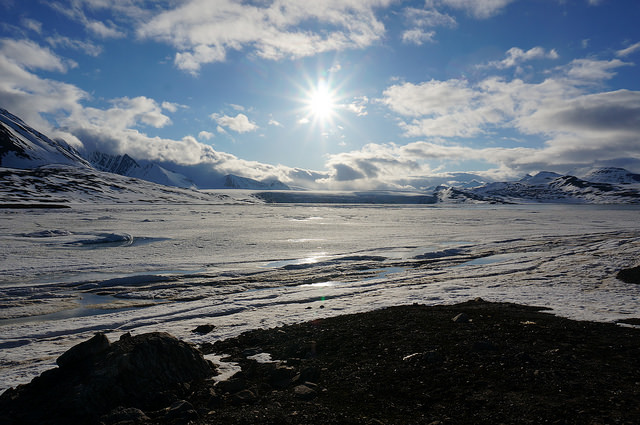 Our first day exploring Svalbard we entered Hornsund fjord. We took the Zodiacs out for what turned out to be my favorite ride. Our Zodiac bumped along the freezing waters, hitting chunks of ice as we stared at the glaciers surrounding us. We saw many birds and a bearded seal, and watched a large side of a glacier calve. We also found a group of beluga whales and followed them along the coast.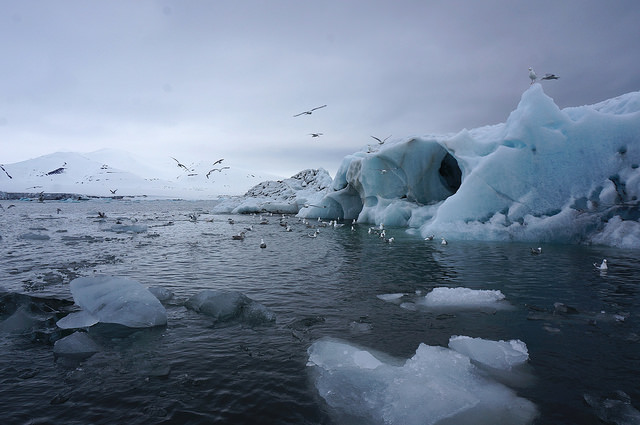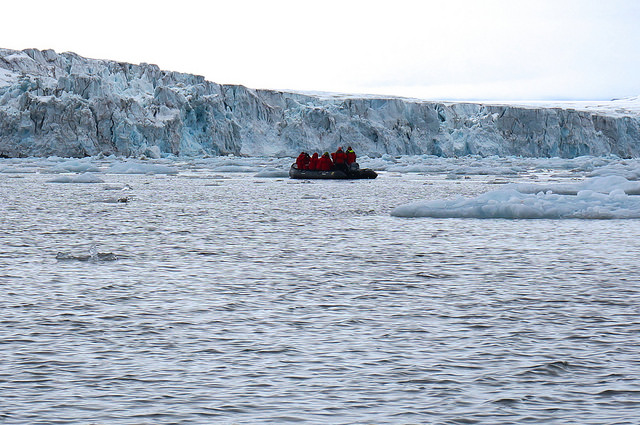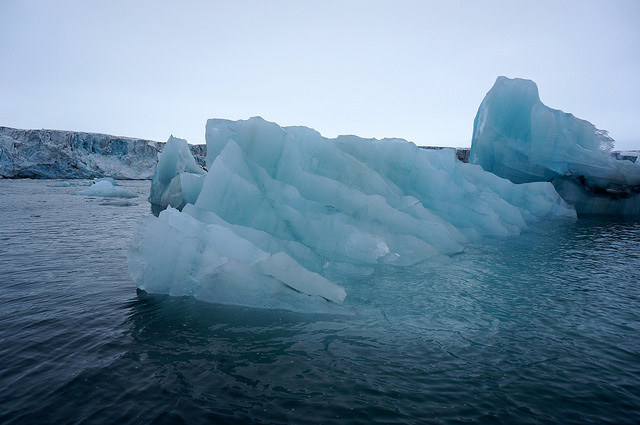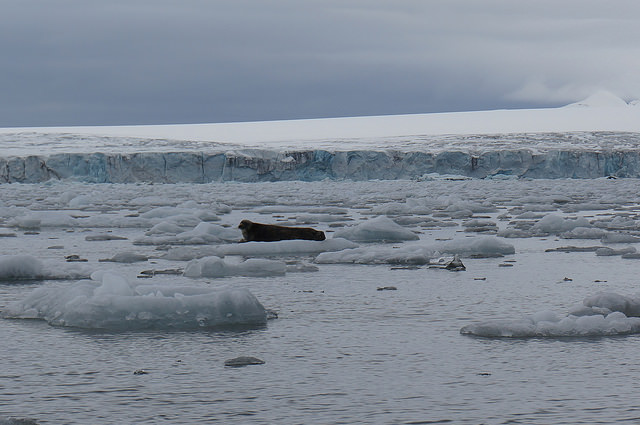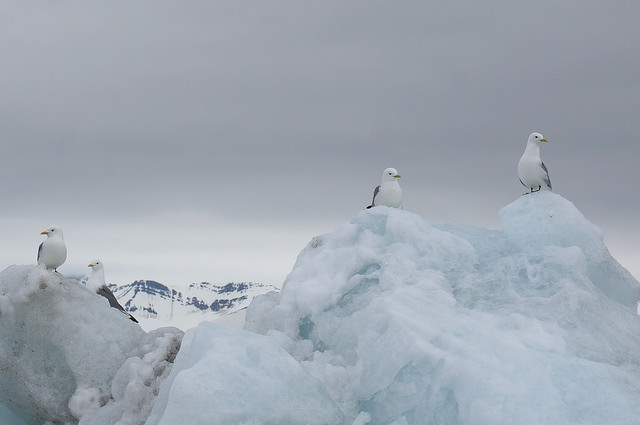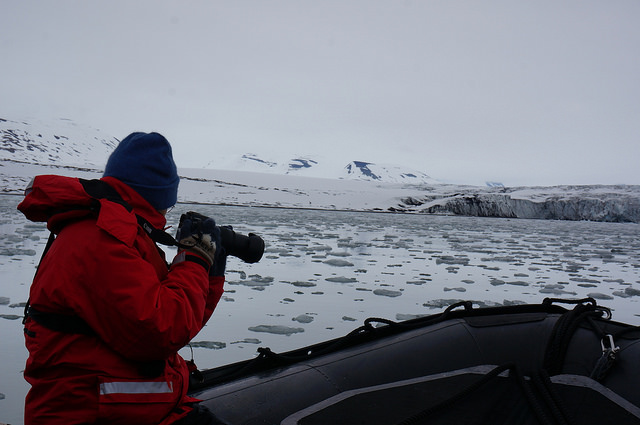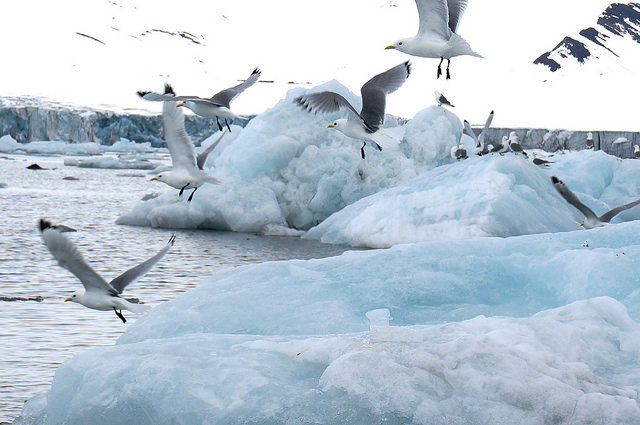 During the few days that followed we continued to see amazing nature and wildlife. We ended up seeing 3 polar bears (my camera zoom wasn't good enough to get great photos, so these kings of the north will remain in my memory), including a mother and her cub. We got to observe several snoozing walruses from fairly close, saw many reindeer, and a fantastic number of whales, seals, and dolphins.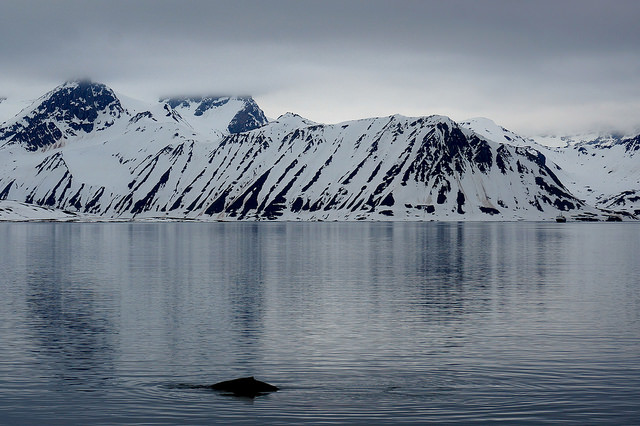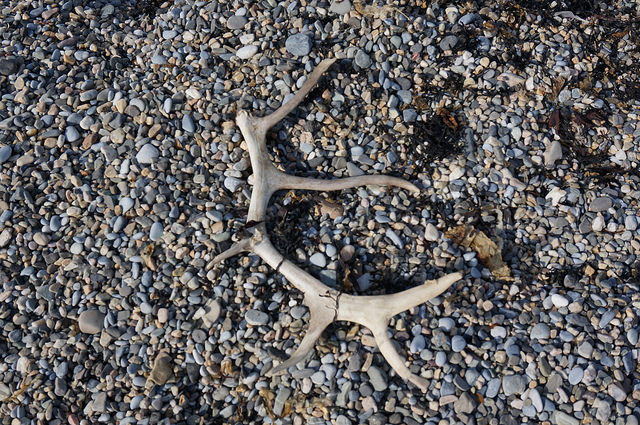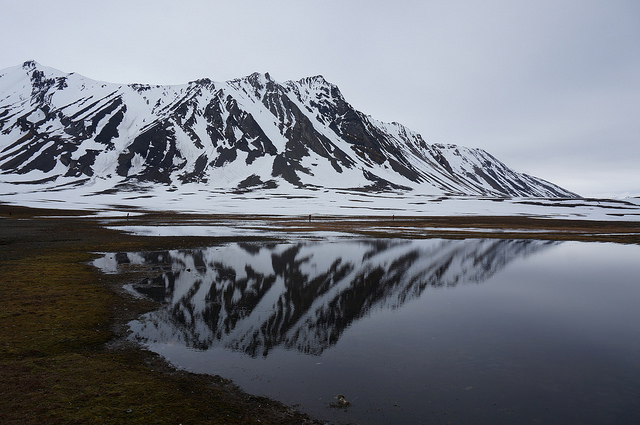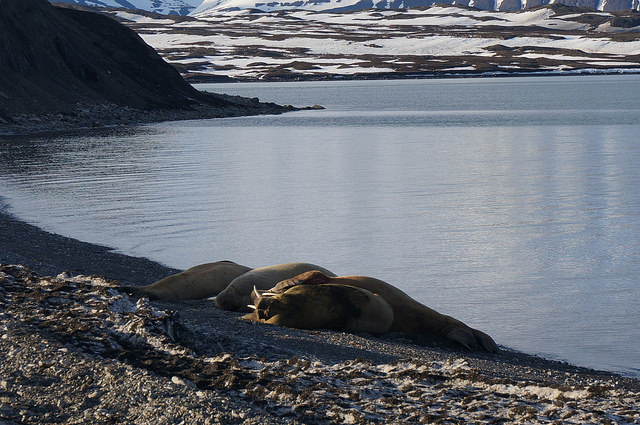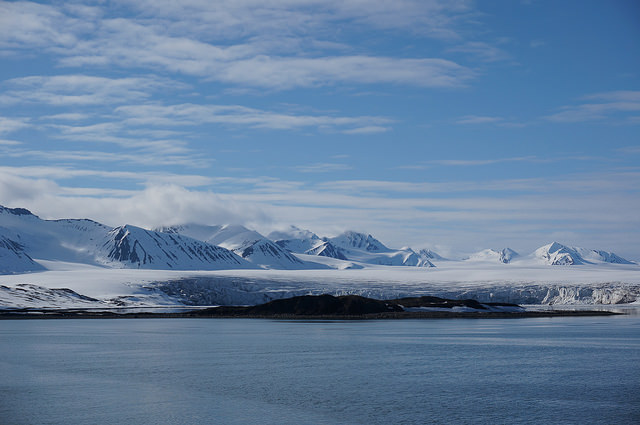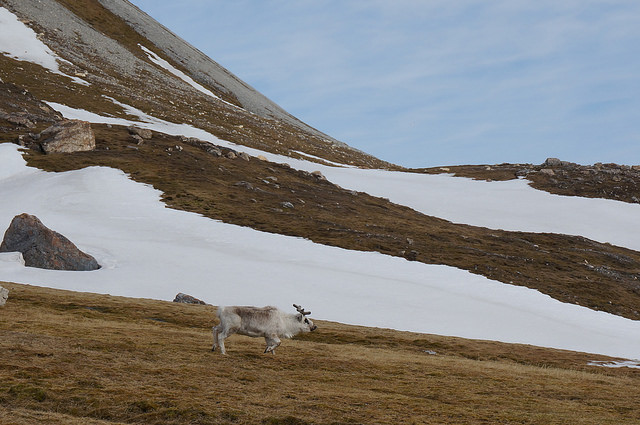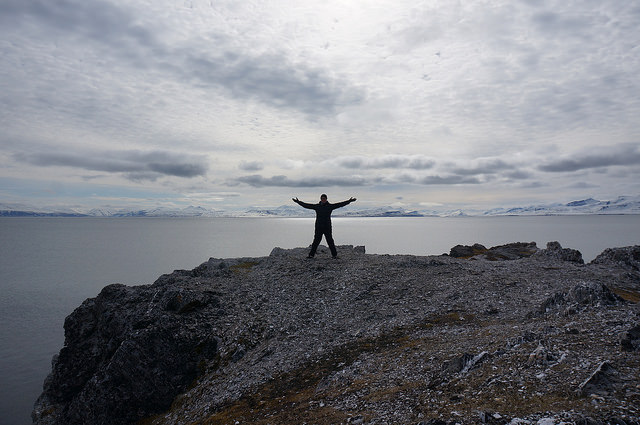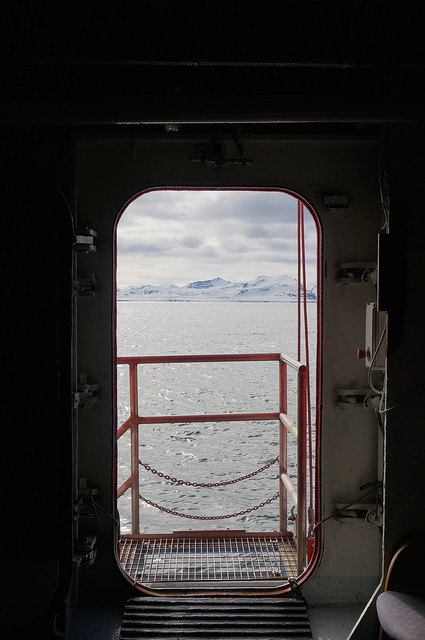 Beluga bones: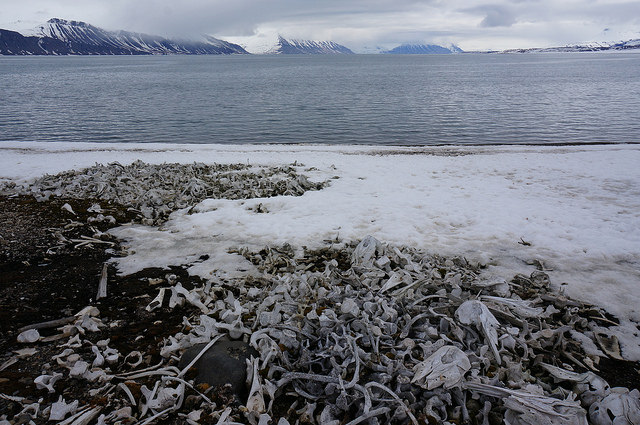 While walking on Svalbard mainland you must stay behind a guide with a rifle, and the crew diligently searches the entire area before the passengers disembark. This keeps us and the polar bears safe.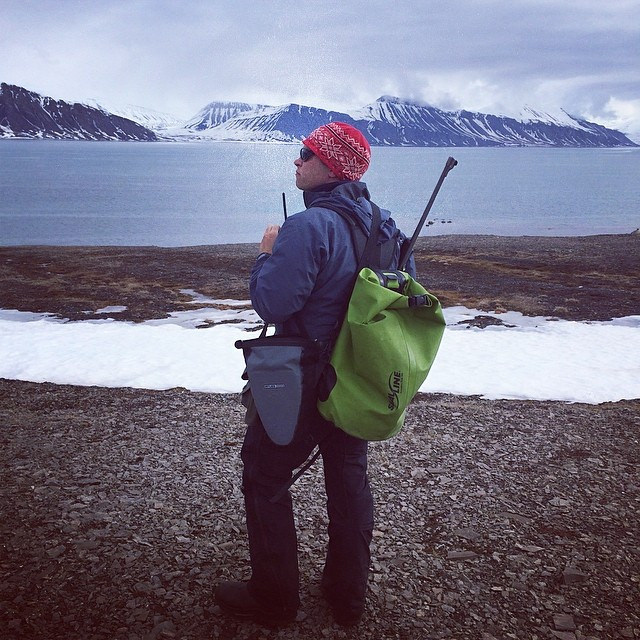 We were also able to stop at Barentsberg, a Russian mining town in Svalbard of 400 people. We had a great tour from a young Russian woman who lives there, and the glimpse into the lives of the workers and their families was fascinating.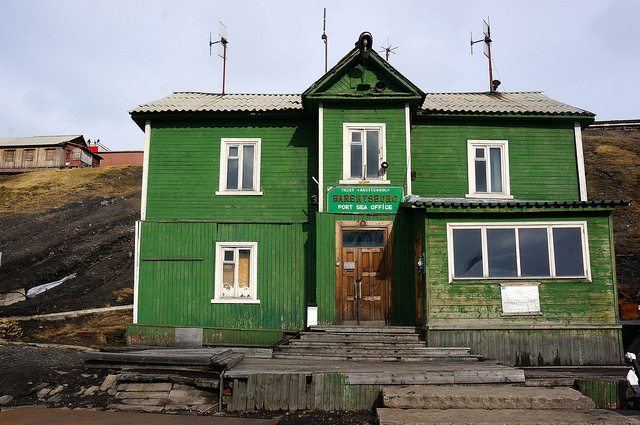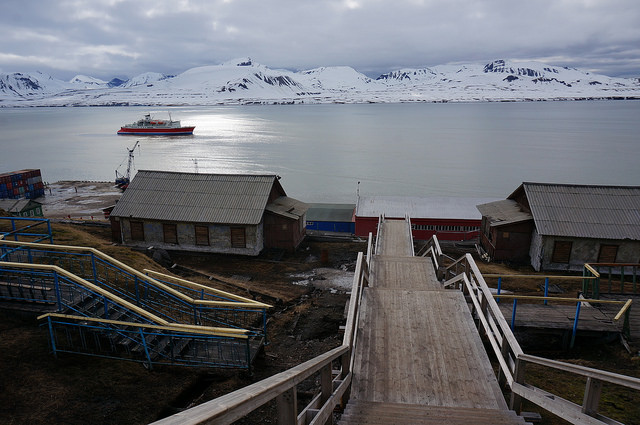 One of the things the workers miss most about home are the trees, so there are several murals in town that feature trees:
After several days exploring the wildlife in Svalbard, our expedition ended in Longyearbyen. I spent an extra night there before flying back to mainland Europe, and exploring Longyearbyen was an adventure in itself. It's the northernmost city in the world, and feels like no place else that I've been. Also, because of the danger of polar bears, you're not allowed to leave the town boundaries without a rifle. If you do not have a rifle, you can rent one from the town.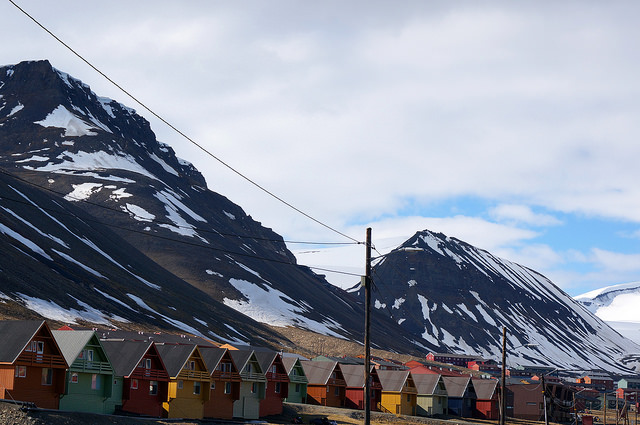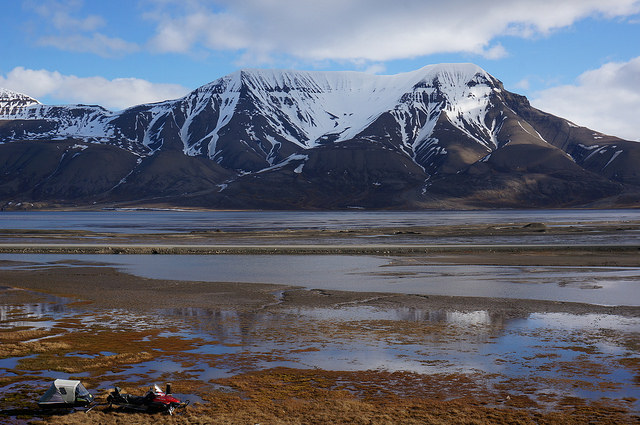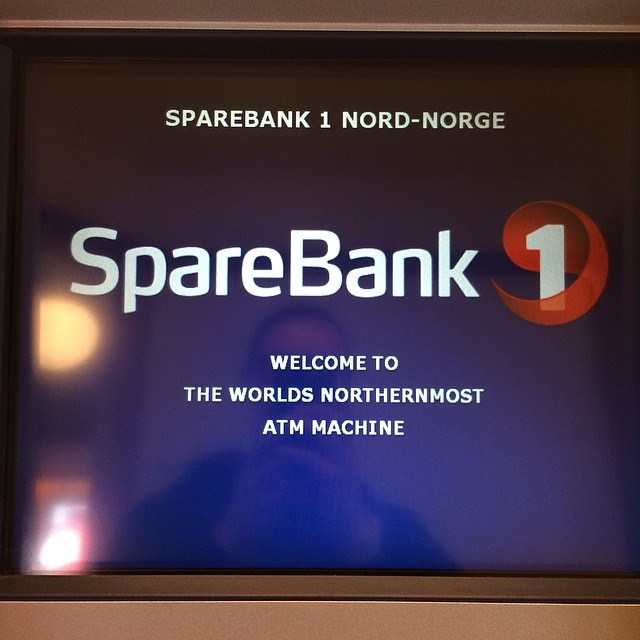 The hallway of the lodge I stayed in (his behind was on display in the dining room directly on the other side of the wall):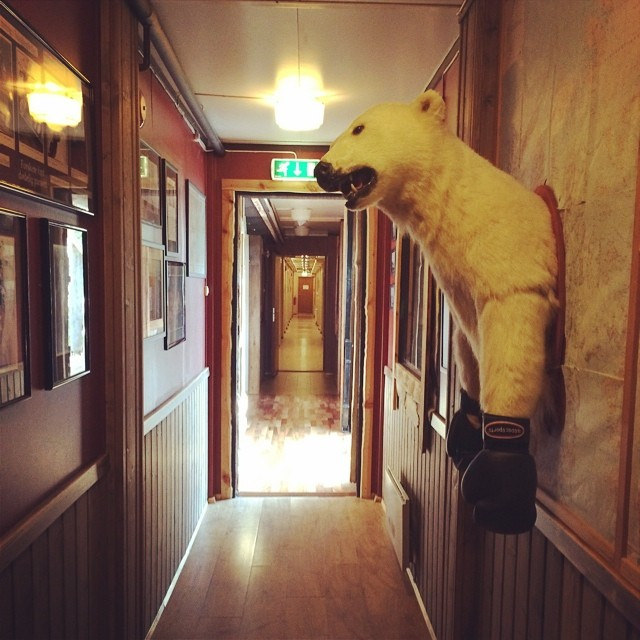 After a lovely day and evening in Longyearbyen, and a night where the sun was still bright and shining when I went to bed at midnight, I had to end my Norwegian adventure and catch a flight over the snow capped mountains to Oslo and then onto Stockholm.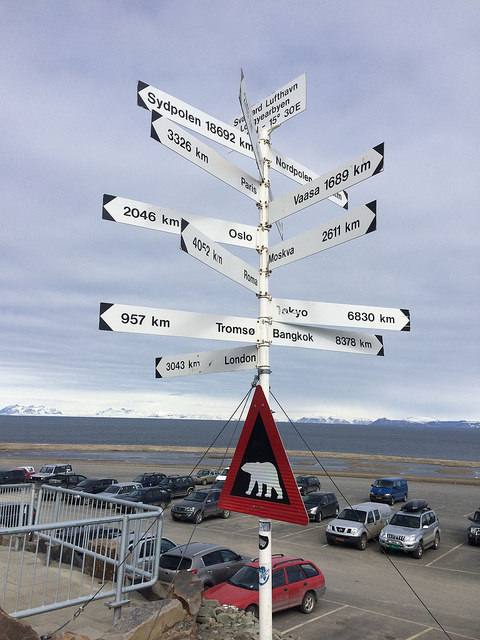 I'm grateful that I had the chance to visit such incredible places, and for the enthusiasm the trip instilled in me for arctic nature, wildlife, and history. The memory of the calm and quite arctic landscapes brings me peace every time I close my eyes and think of the beautiful land beyond the arctic circle.
//
If you're interested in doing something similar, either in the Arctic or Antarctic, I recommend checking out the MS Expedition trips from gAdventures. You'll be on a wonderful ship with an incredible and knowledgable crew. I loved the lectures on wildlife, geology, and history, and the live music up in the Polar Bear bar in the evenings.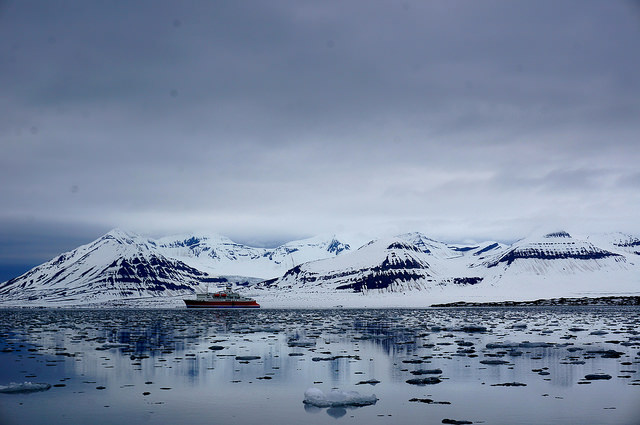 //
A sign in Barentsberg, (and a loose translation provided by my Russian friends):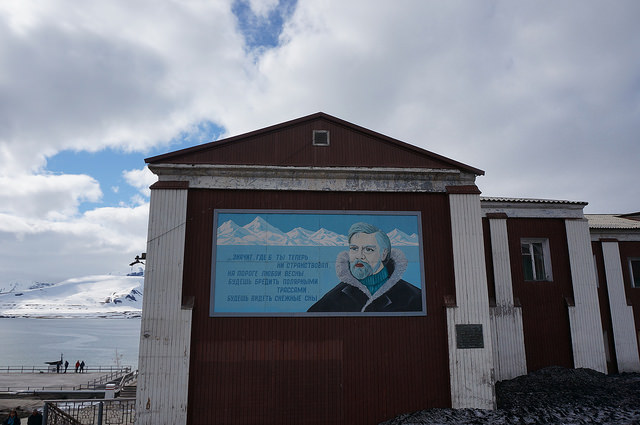 Wherever you've travelled,
At the beginning of any Spring,
You will think of polar routes,
You will see the snowy dreams.