We got up before the sun this morning, bought sticky rice, bread, and crackers and went to offer alms to the Monks. They eat some of the offerings themselves, and give a lot of it to the poor families who come to the temples during the day.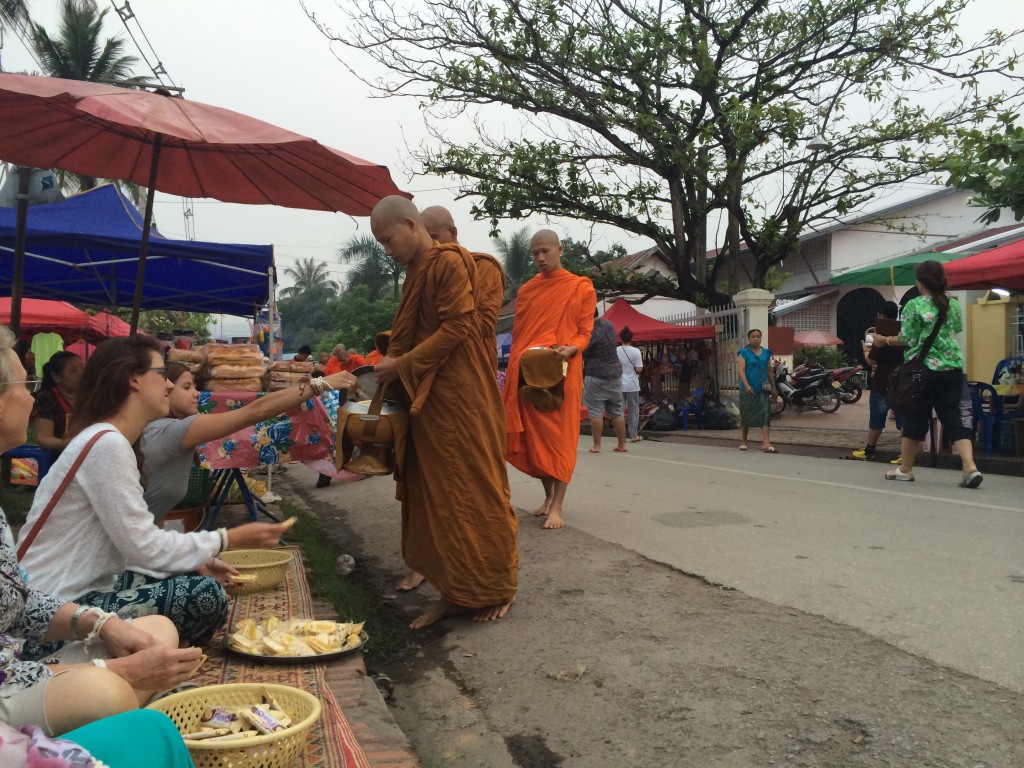 The morning was cool and a nice relief from the hot, humid days and evenings here. After offering alms, we walked through the morning market, which was absolutely bustling at 6:30am. It's the coolest market I've been to so far – it's huge, and there's an incredible variety of things for sale. Some of them looked amazing, some of them I'm not adventurous enough to eat. But walking around the market was great fun.
I took a lot of photos on my phone while I walked through the market, so here they are, presented without commentary.