Today was a beach day. 79 degrees. Sunny. Blue sky. I covered my ghoulish skin with sunscreen and set out for Bondi Beach via the bus.
I have mastered the Sydney bus system. And by "mastered" I mean that I am capable of plugging my destination into Google Maps on my phone, following its directions to the bus stop, identifying the correct bus number on the front of the bus and getting on it.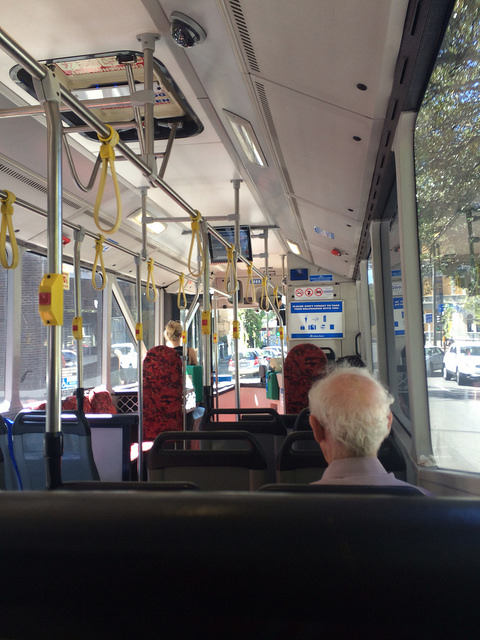 Considering I avoid buses in NYC at all costs, I'm pretty pleased with myself.
Anyway!
Bondi Beach is a lot of fun. It feels very quintessentially Australian. And it's gorgeous.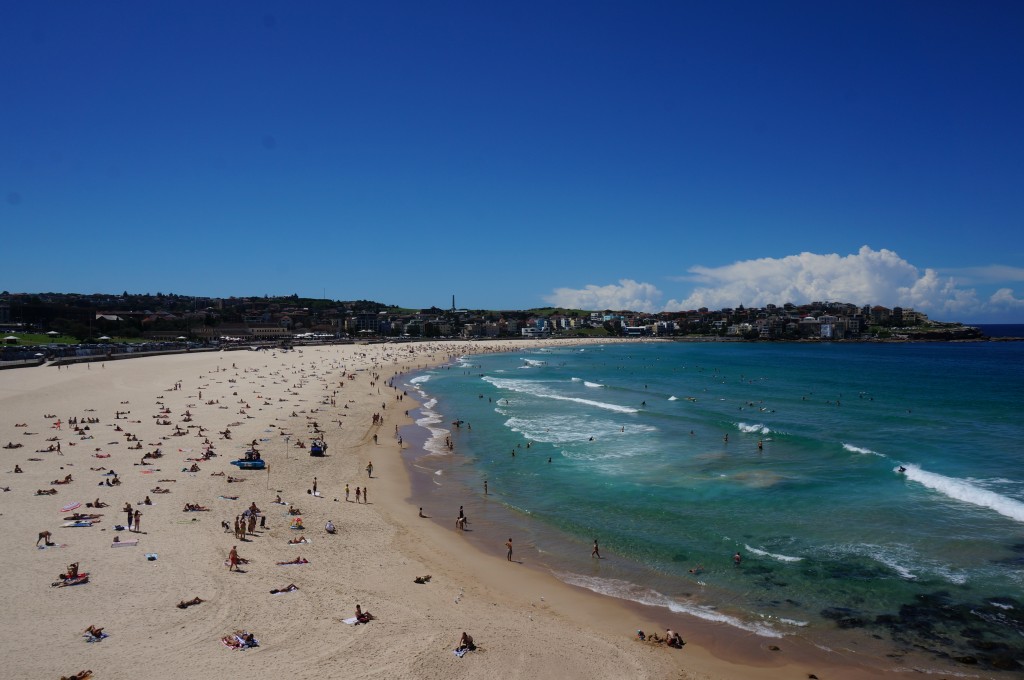 I'm not a huge fan of crowded beaches (that was one reason I loved Kauai – each morning I had the beach to myself to watch the sunrise). So I purposefully chose a weekday to venture out to Sydney's most popular beach. It also probably helped that it is technically fall here (I think.) I obviously have not been on a weekend, but I imagine it's much more crowded. I enjoyed it a lot on this beautiful Monday.
For the record, I did not complain about New York's winter once. I love snow. I love winter. I loved bundling up in my new down jacket that felt like wearing a sleeping bag that you could walk in. I loved being cozy indoors while the snow fell outside. I loved going ice skating and feeling the snowflakes land on my nose. Nevertheless… it did feel good to feel this sand under my feet.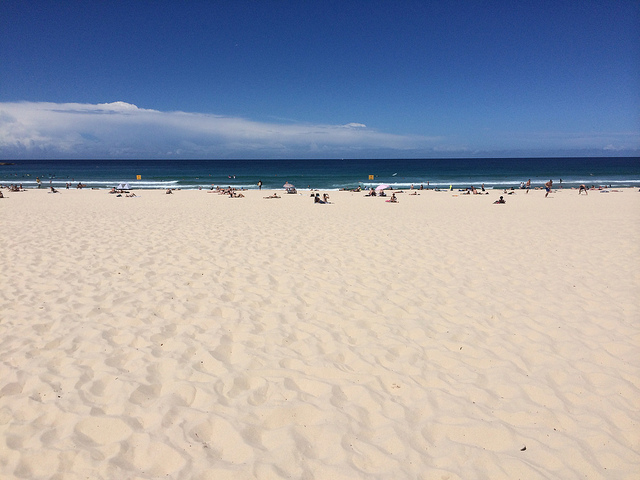 I let the Pacific Ocean wash over my feet for a while, and then headed onto the coastal walk that winds 5.5 kilometers along the rocky coastline. Here are some of the views.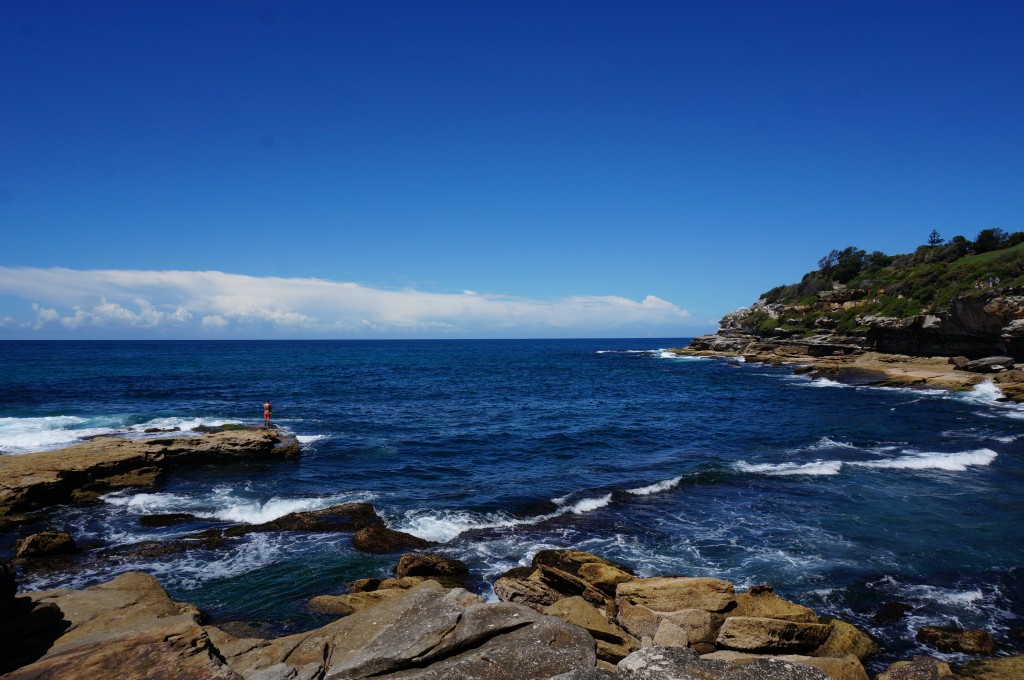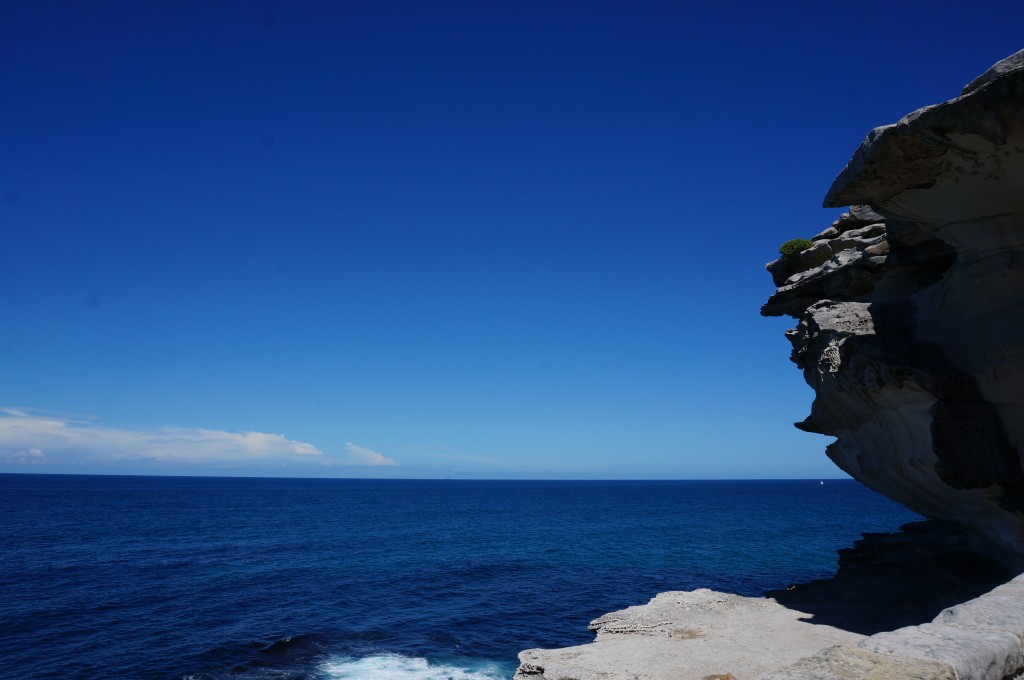 Today I also went to four bookstores: Gertrude and Alice, Ampersand Cafe and Bookstore, Berkelouw Books, and Ariel Booksellers.  I only meant to go to one, but one of my guiding principles in life is to not walk by a bookstore I've never been to without going in. I had my nose in too many books to take a lot of photos, but here are a few I liked.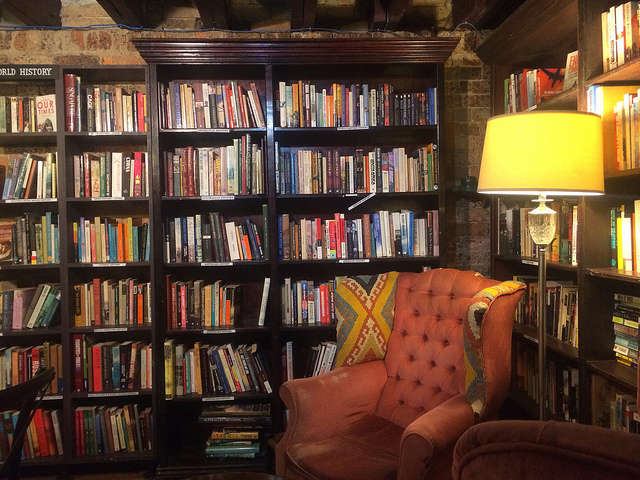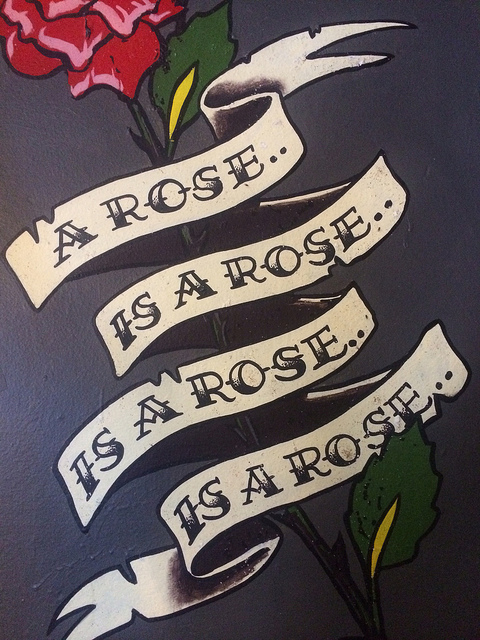 I bought only one book, The Songlines by Bruce Chatwin, from Gertrude and Alice. A fitting companion for my month in Australia.
Tonight was pie night at Lord Nelson Brewery, and I have never met a pie night I didn't like. Here is my beef pie with mushy peas, mashed potatoes and gravy. (It was delicious.)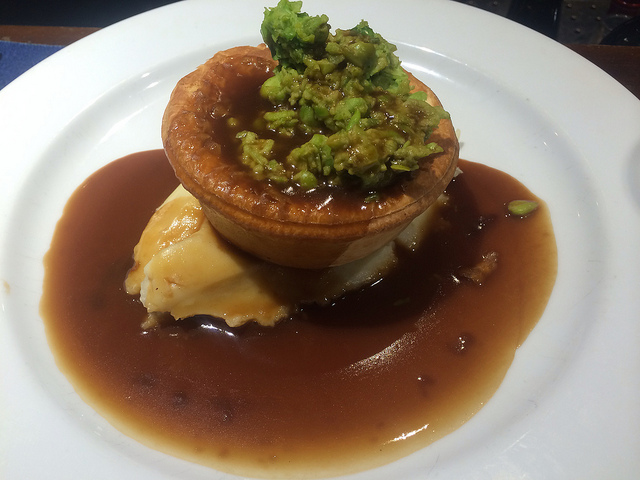 After pie night I headed up the hill on Fort Street to the Sydney Observatory, which is a convenient, but steep, 2 minute walk from my apartment.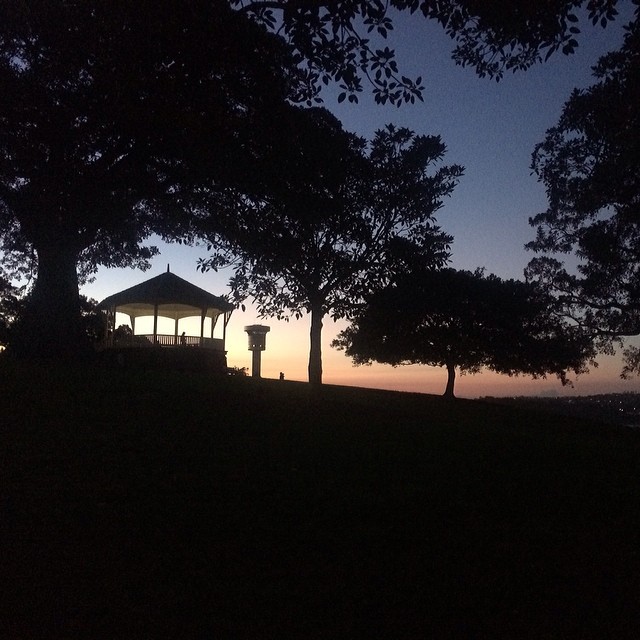 Everything about the Observatory visit was lovely. I climbed up the hill at sunset and admired the beautiful view. Before the tour our guide came out and alerted us to an iridium satellite flare that was about to be visible in the night sky. We craned our necks and kept our eyes on Jupiter, and right at the expected time we saw a star-like dot move across the sky and then flare brighter for a second or two. Magical. He also pointed out the Southern Cross constellation, which is only visible from the Southern Hemisphere.  When the official tour started our guide gave us a fascinating introduction to astronomy and what we'd see that night in the sky. (It involved 3D glasses!) Then we went into the tower with their oldest telescope. It was brought to Australia from Germany in the mid-1800s (for the purpose of observing the passing of Venus across the Sun), and is the oldest working telescope in the Southern Hemisphere. From this telescope we looked at the surface of the moon.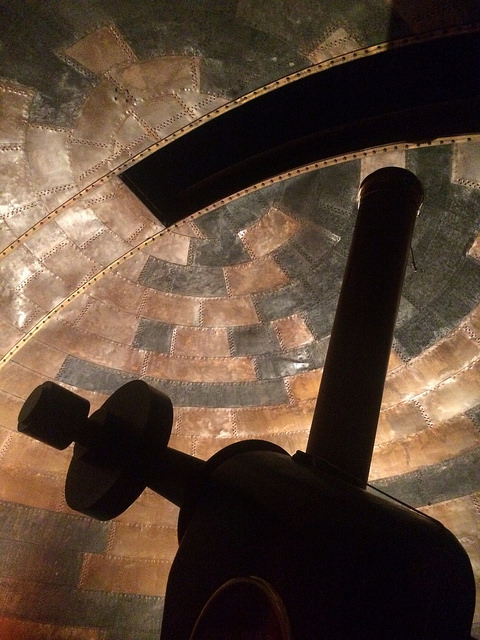 Then we went to the other tower that had a newer telescope and we observed the jewel box star cluster, the Orion Nebula, and Jupiter & Jupiter's four largest moons. One of its moons, Europa, was casting a shadow onto Jupiter that could be spotted when you looked closely.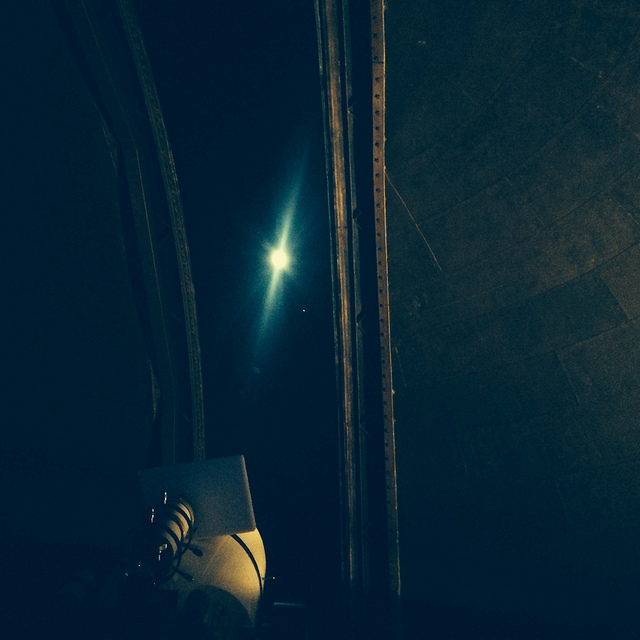 I really appreciated getting the chance to try to wrap my mind around a few things in the universe that are so very large and so very far away. It especially resonated with me since I'm at the start of this trip around the world. Before tonight planet earth seemed so huge, and my solo journey around it seemed so long. Being reminded that we can see Andromeda in the night sky with our naked eye and that it's 2.5 million light years away puts things in perspective, doesn't it?
On a lighter note, I'll leave you with my favorite sign I saw today, on the coastal walk: