If you're going to leave your friends, family, home, city, possessions, and everything familiar to you for four months to travel solo around the world, I recommend that your very first stop be somewhere where you have a friend already, to ease into the adventure a bit. If possible, to the home of two of your dearest friends who will welcome you into their home and make you a bed on their couch complete with a little stuffed dog named Pineapple: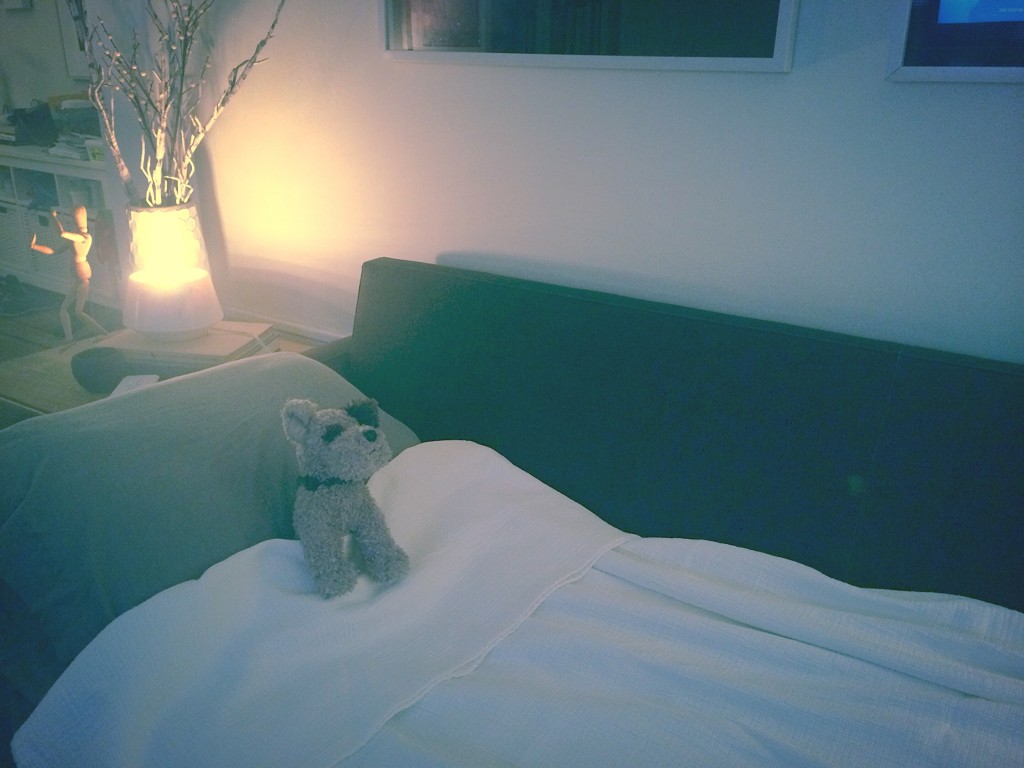 Also it should have a real dog whom you love dearly: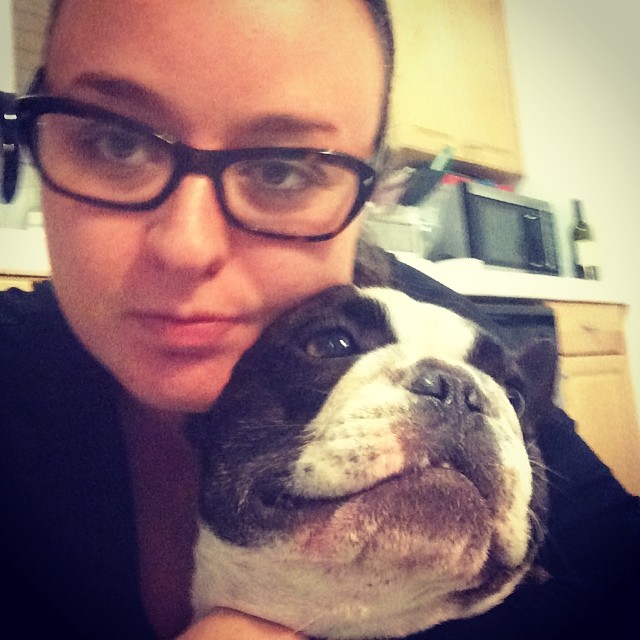 And an amazing cat who gets jealous if you only take a photo with the dog and will jump into your lap to insist on a selfie too: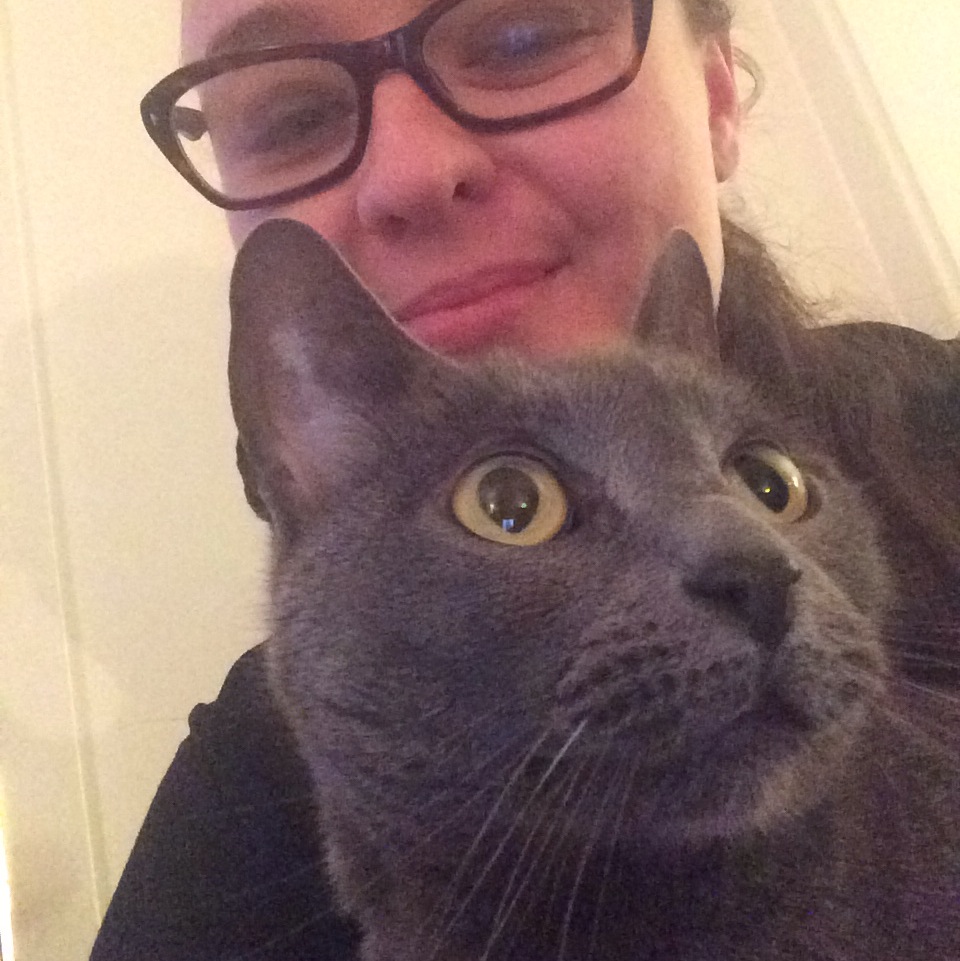 My Around the World travel itinerary has only two cities on it that I've been to before (San Francisco and London), and I could not be happier to be able to start this trip with a visit to see my dear friends Kristen and Brian in San Francisco.
Today I took care of a few travel errands (second Japanese encephalitis vaccination, visa photos), and then we went out to a Fat Tuesday lunch at Brenda's, ending with a flight of beignets.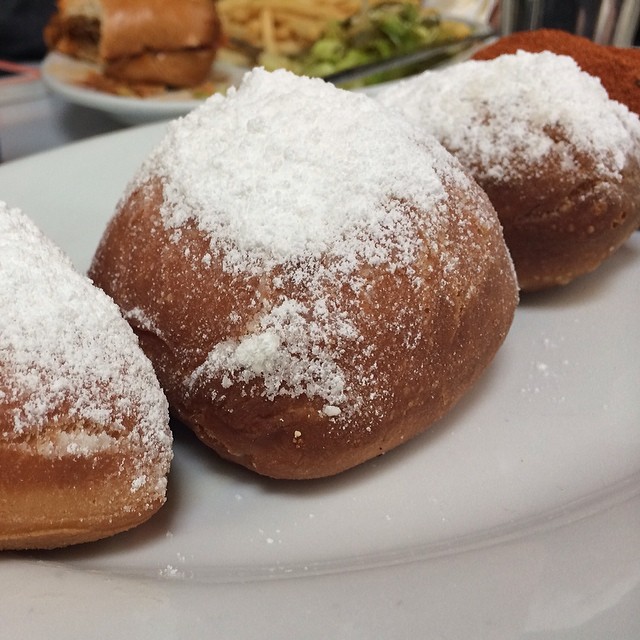 We took the Juice to Chrissy Field, where you can take a photo that looks like the sculpture in the background is a propeller hat.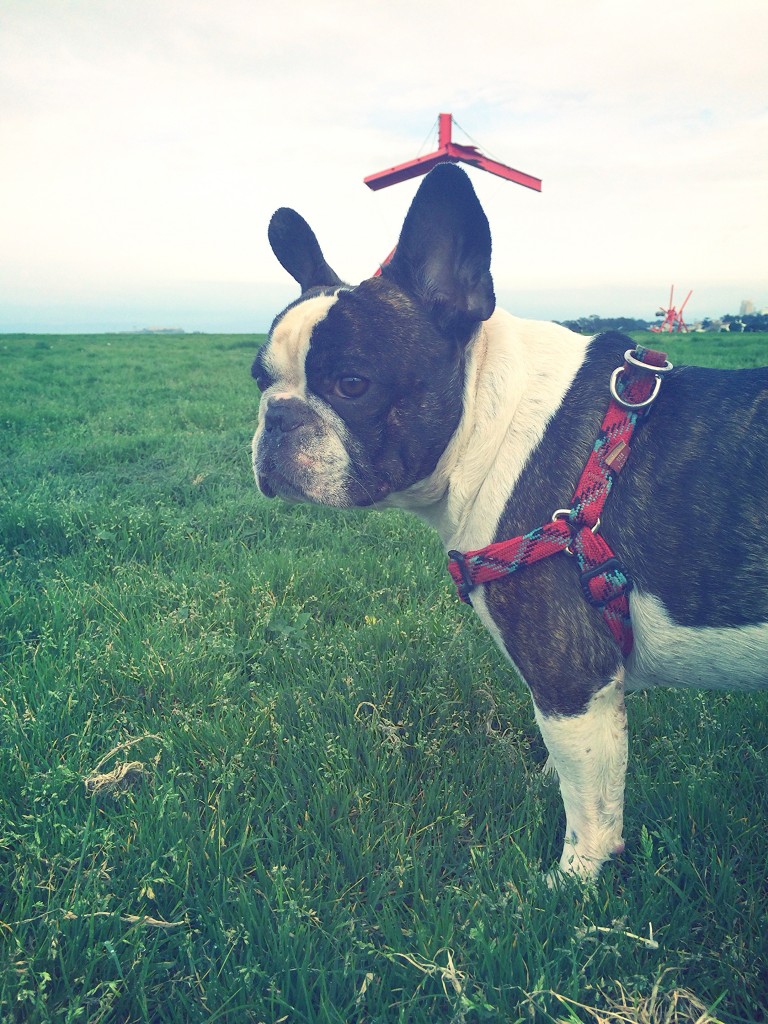 Then we drove across the bridge and up to Hawk Hill to admire the view for a bit.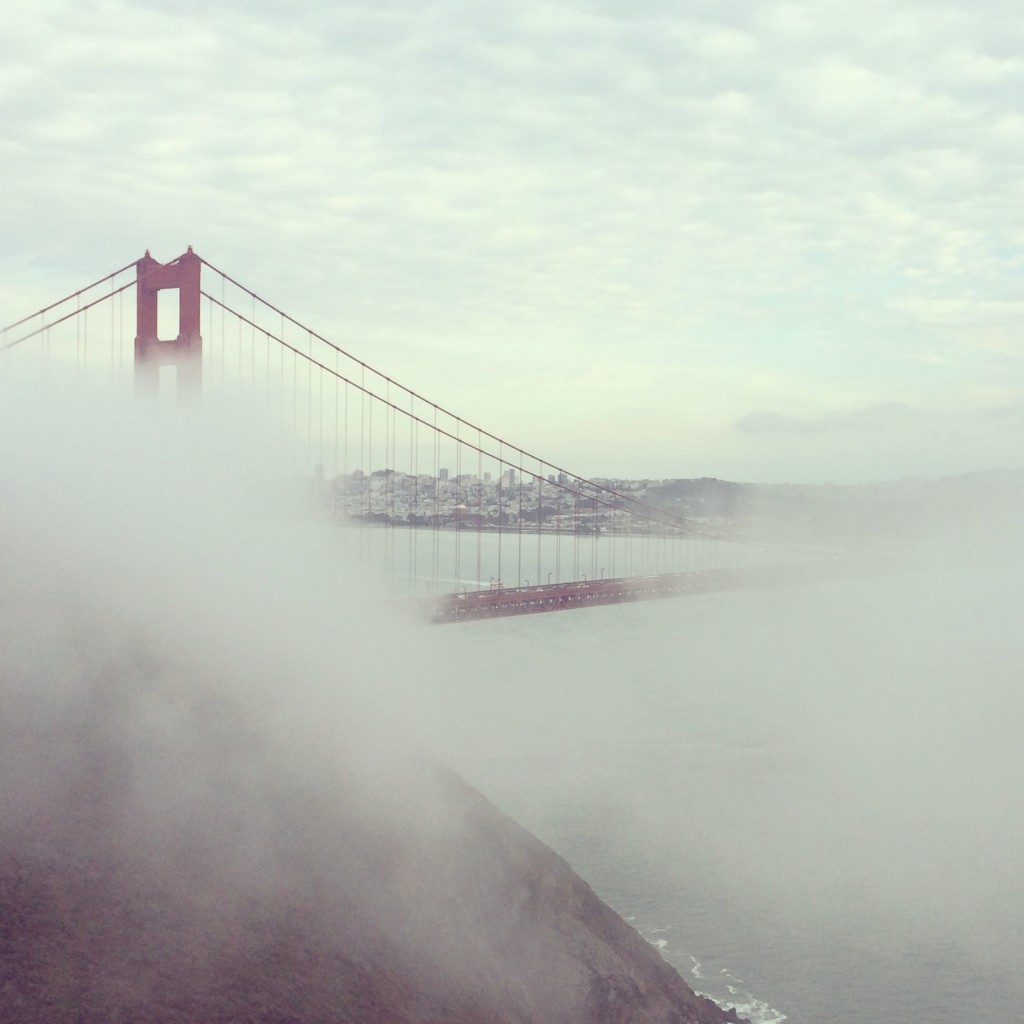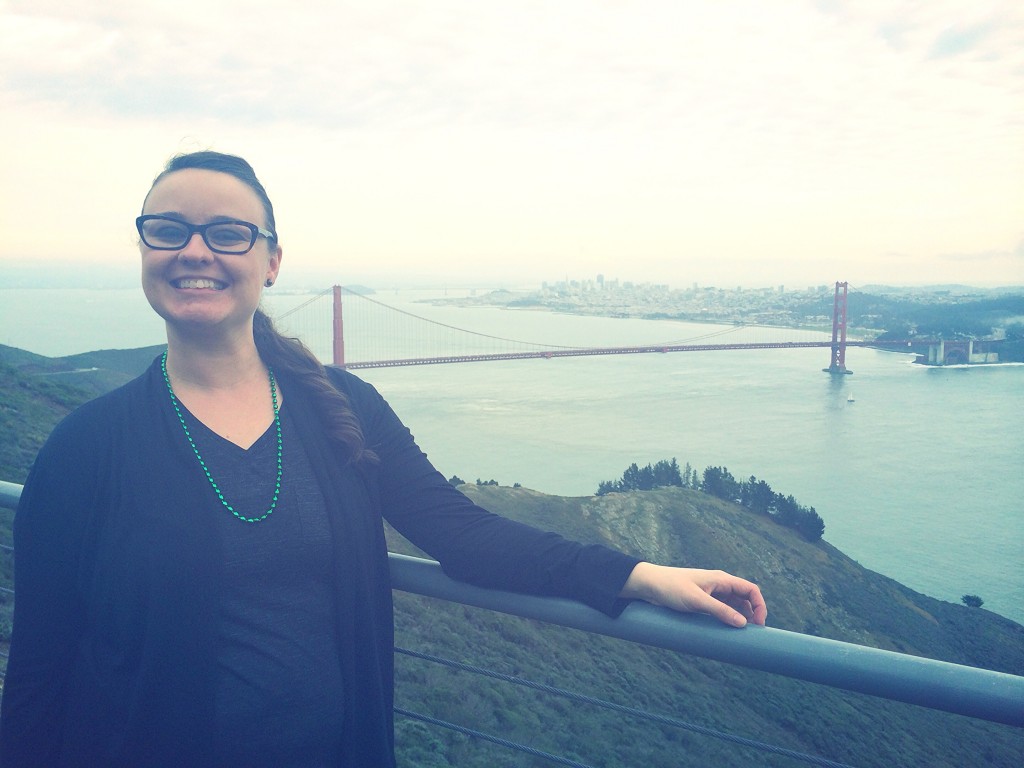 (We also got Mardis Gras beads at lunch.)
We walked around Sausalito, got Fredz coffee, and visited a gems & crystals shop. We spent quite a while in the shop choosing some great rocks for Kristen, and after the owner heard about my trip around the world she gave me a piece of tourmaline as a gift, to protect me on my journey. It was so lovely to encounter kindness from strangers already, on the very first day of trip.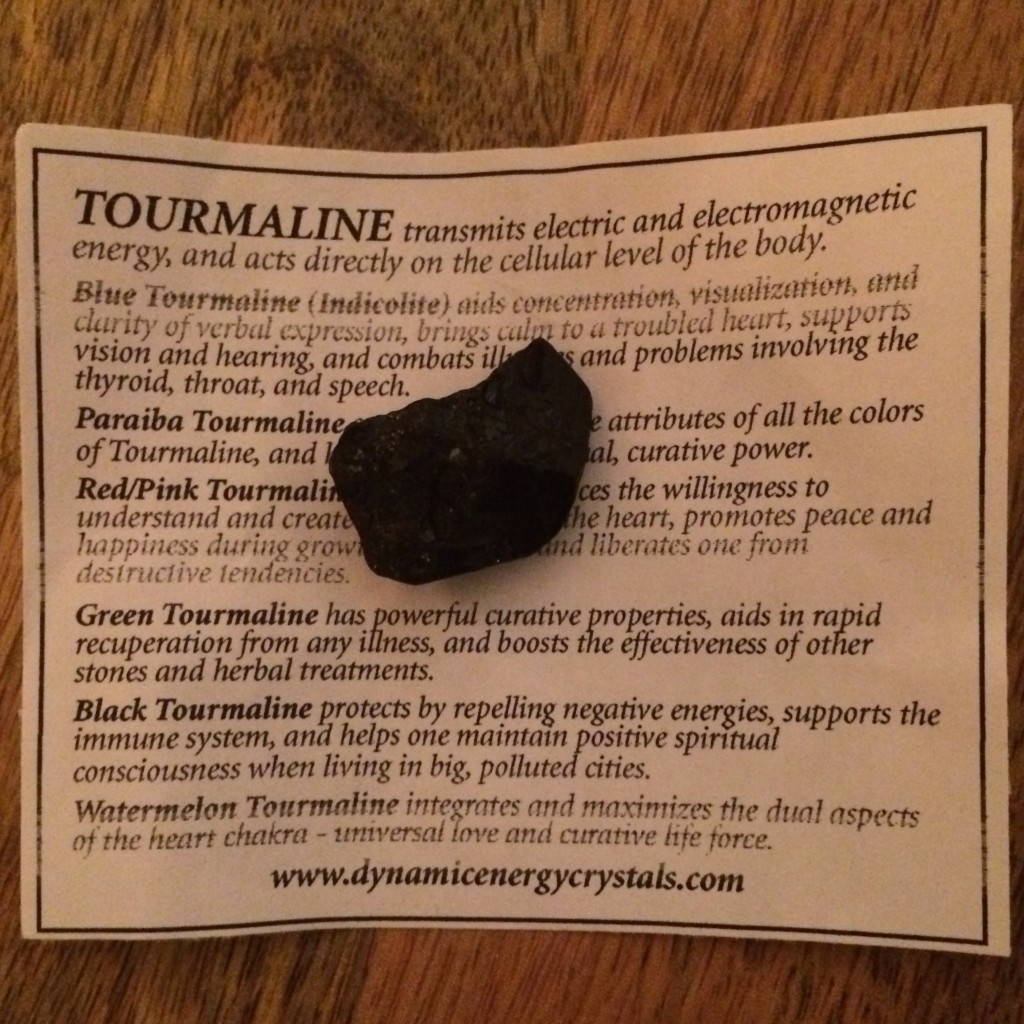 I think it was a pretty fantastic first day on the road.