This morning I read The Lowland by Jhumpa Lahiri. My experience was the very definition of not being about to put a book down. I sat on my couch and drank coffee until I finished it. I ate leftovers for breakfast and ordered lunch on Seamless so that I didn't have to stop to cook. I learned that my phone battery only drops 6% over the course of 4 hours when it's not touched at all – it was on the other side of the room and I didn't pick it up once.
I find Jhumpa Lahiri's writing to be stunning. That's the best word for it. Stunning.
I don't know what to tell you about this book other than to encourage you to read it. Is her best work yet? I'm not sure; I love all of her work so much. But it's lovely and rich and full of philosophy – studied by one of the main characters and questions packed full into the lives of the family members who story this tells.
I marked up the book quite a bit while reading it, but here are two of my favorite, simple lines:
"He could no longer imagine a life in which he had not taken that step." (page 160)
"She carried herself differently, the wind no longer opposing her but at her back, thrusting her into the world." (page 219)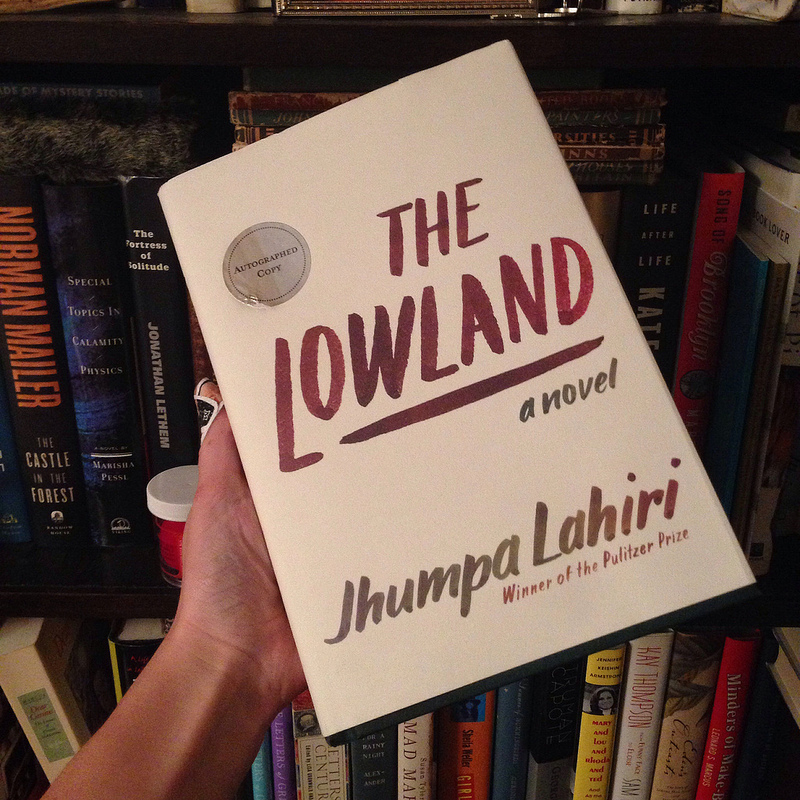 PS: Yes there is a Muppet bandaid on my thumb. Yes it is awesome.