Tonight's Top Five is bittersweet. My favorite television show, Gilmore Girls, airs its series finale tomorrow night.
As a small tribute, here is my list of Top Five favorite episodes. Great Scott – it was hard to pick just five.
1- Season 2, Episode 10: The Bracebridge Dinner. All of the cast assembled for a night of entertainment at the Inn? Absolutely too much fun. Also very cute Rory/Jess and Lorelai/Luke Moments.
2- Season 2, Episode 13: A-Tisket, A-Tasket. Again, wonderful because of how much of the town is involved. And again, more cute Rory/Jess and Luke/Lorelai times. This is the type of episode quality that was gone in the 7th season when Amy & Dan left.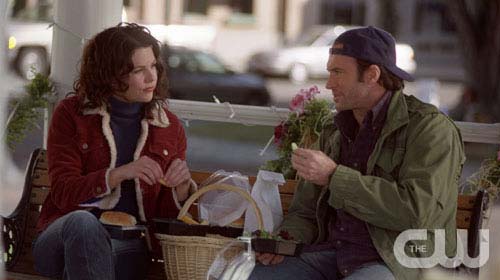 3- Season 4, Episode 7: You Jump, I Jump, Jack. I've never been a huge Logan fan, but this episode was perfect. I loved the Life and Death Brigade event, and the end of the episode was incredibly fun.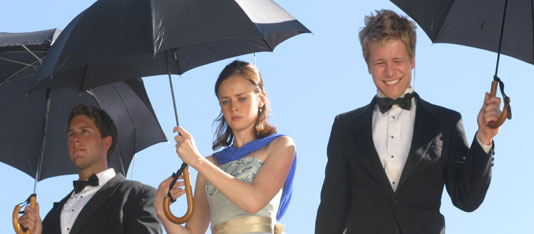 4- Season 3: Episode 22: Those Are Strings, Pinocchio. Rory graduates from Chilton. Her graduation speech is beautiful and a total tear-jerker.
5- Season 2, Episode 20: Help Wanted. I love how Lorelai helps Richard out in this episode. A touching, sweet change of pace for a relationship that has its ups and downs.
There are way too many great episodes left off this list. Maybe I should just leave it at a "Top Five Seasons of Gilmore Girls" – Decision: 1, 2, 3, 4, and 5.
What are your favorite episodes?
Tomorrow night we'll be watching the last episode in a fashion Lorelai and Rory would approve of – a large pizza and lots of junk food.
Goodbye Girls.
(This post was brought over from emilyw.vox.com.)