Back in New York, and things are starting to settle down a little after an on-the-go and fun holiday break. I didn't have time to do a lot of reading, all I managed to do was finish Wuthering Heights before Christmas.
I liked Wuthering Heights, and I would really like to discuss it in a book discussion group, because there is so much to talk about: The Brontes in general, how Emily is different than Charlotte, the reception of WH when it was published, the complex and disturbing characters, etc. I have a book of essays about WH that I am looking forward to reading. However, I didn't *love* the book. I'm pretty sure that is a result of me not finding any of the characters the least bit likable. I found it hard to really love the book or desire to keep reading it when I didn't care what happens to the characters.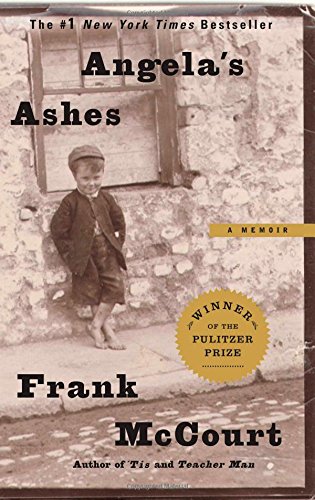 Now I am reading Angela's Ashes by Frank McCourt. I've had a copy of the book since I found it at a used book sale in 2004, and am happy to finally be reading it. I also own Teacher Man, so I may continue with that, or try to find a copy of 'Tis.
(This post brought over from emilyw.vox.com.)