Oh happy day! Today is Dewey's 24 Hour Readathon – a day where people who have bookish tendencies gather digitally (or sometimes physically) to spend the day doing what we love to do: read. And snack. If you're reading this on Saturday and you want to join in – do it! You don't have to have a blog, or even social media. If you are on social media you can join the convo using #readathon, but if you want to join by simply setting aside some time today to spend with your nose in a book—that's lovely too. Know that there are thousands of us around the world with you in spirit.
Today I'm helping to host the Readathon during hours 5 and 6, so look for me on the Readathon blog and on the Readathon Twitter account!
I'm planning to read completely at whim today, so I have no idea what books in my stack I'll end up picking up. I hope to get through 3 of them:
I'll also be giving back today: for every page I read, I'll donate $.05 to Donor's Choose. (I'll  choose a literacy based project in Brooklyn.)
I'll be mainly hanging out on Twitter and Litsy today (I'm chowmeyow on both), but I will update this post a few times throughout the day to check in.
Happy Readathon, friends!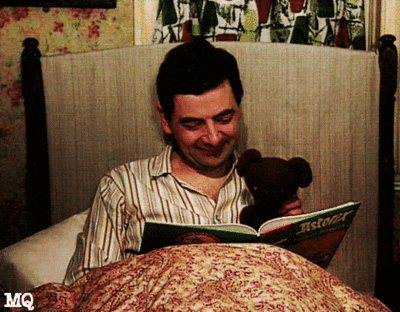 //
8:00 am Opening Survey:
1) What fine part of the world are you reading from today? Brooklyn, NY
2) Which book in your stack are you most looking forward to? Our World by Mary Oliver
3) Which snack are you most looking forward to? Cheesy popcorn
4) Tell us a little something about yourself! My name is Emily, I live in Brooklyn with my husband, I work at Etsy, and I love dogs, cats, birds, and animals of any kind.
5) If you participated in the last read-a-thon, what's one thing you'll do different today? If this is your first read-a-thon, what are you most looking forward to? I'm not sure how many readathons I've done before, but many! Today I'll be taking a small break in the afternoon after my hosting shift to go visit my neighborhood's brand new independent bookstore that is opening its doors today!
11:14am Update:
I finished The Unbeatable Squirrel Girl, Volume 1: Squirrel Power, and am now starting The Universe of Us by Lang Leav. I've busted into my snacks and also ate mashed potatoes for breakfast. I've just had a shower break, and I'm now going to get as much reading in as I can during hour 4 before I take over hosting duties for hours 5 and 6.
2:05pm Update:
I just finished my hosting shift – it was such a blast! Had so much fun connecting with other readathon-ers on the @readathon account. Got zero reading in, but that's ok! Now I'm going to put The Thirteen Clocks audiobook on and walk over to the opening day of my neighborhood's brand new independent bookstore: Books are Magic!
5:51pm Update:
I've been to Books are Magic (it was so very lovely, and I bought two books), and finished The Universe of Us and Our World. Now it's time to thinking about ordering some dinner (definitely getting delivery today) and to start Exit West.
10:26pm Update: 
This will be my last update, as my eyes are growing heavy. I just finished Exit West, which brings my page count for the day to 667. That's $33.35 for Donor's Choose. I've donated it to this project in a high poverty school in Brooklyn. I hope everyone had a wonderful readathon! Already looking forward to October.