This year, Graham and I were able to spend Christmas through the New Year in England with his family. We had the loveliest time there, and I'm excited to share some photos and stories from our trip.
We set off on an overnight flight on December 23 from JFK. We ate buffalo wings at an airport bar before our flight, watched Back to the Future on the plane, and had an uneventful and safe flight into Manchester.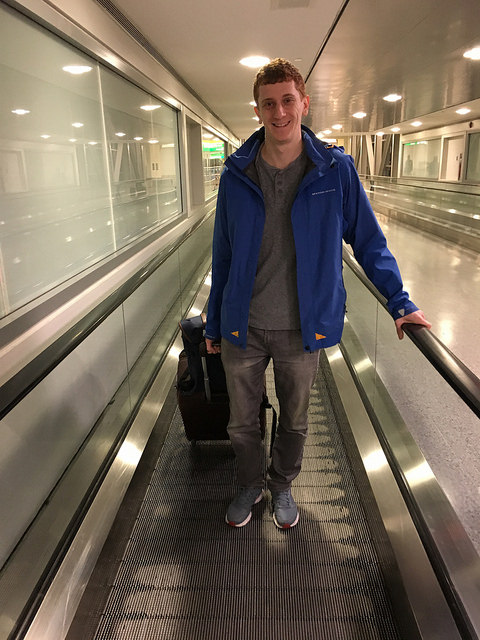 We arrived on the morning of Christmas Eve, and were welcomed warmly by Graham's folks, and with the food Graham had been craving the most during the year he'd been away: bacon butties. Their home was warm and cozy and decorated lovely for the holidays, and we promptly passed out for 5 hours in its comfort. Once we woke up, his sister Bev came by and we all spent a relaxing and fun Christmas Eve together, and that evening we got to eat the food I'd been craving the most from England: a Gregg's Chicken Bake.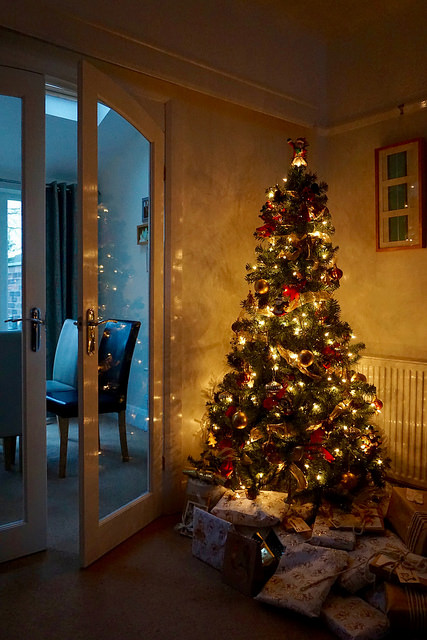 Christmas morning we woke up, had breakfast, and opened the beautiful gifts piled up under the tree.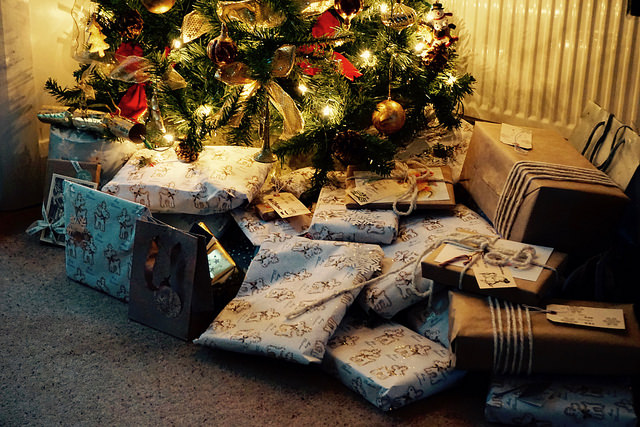 Our Christmas feast was absolutely delicious – I'm glad I remember to take a photo before we all devoured it: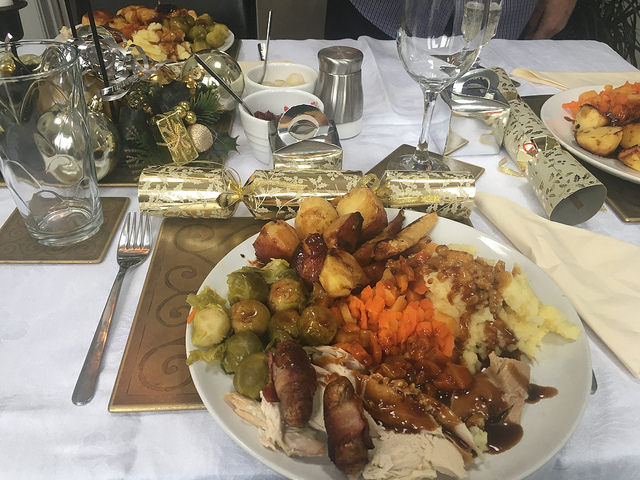 Here's an adorable family photo we took just after our dinner, 3 minutes before Graham, Bev, and I all changed back into pajamas:
On Boxing Day we woke up to an absolutely beautiful morning. We all set off for a walk, and returned 9 miles later! It was a wonderful jaunt and fun to see more of Warrington.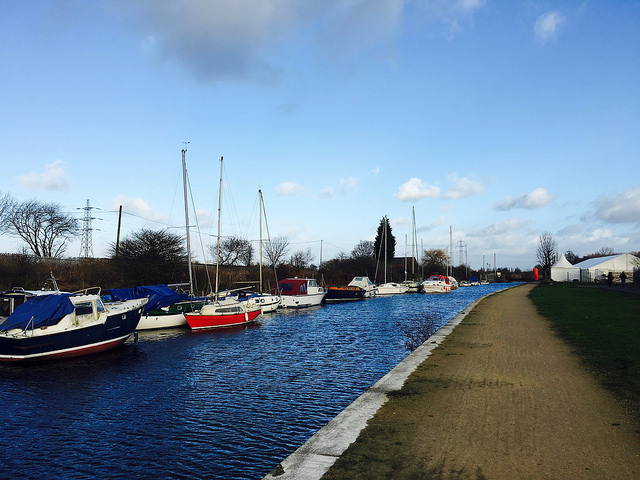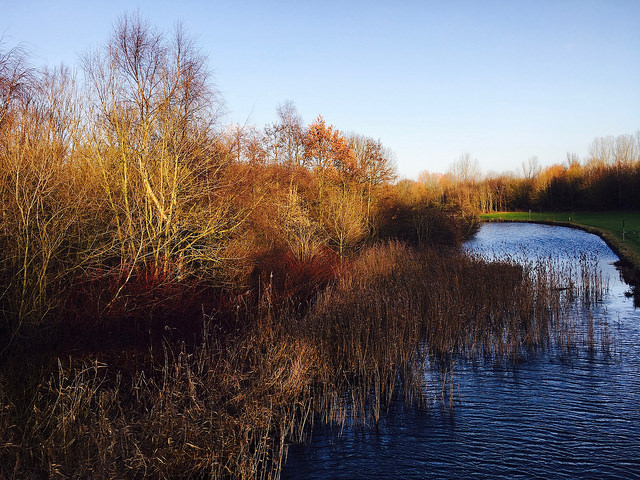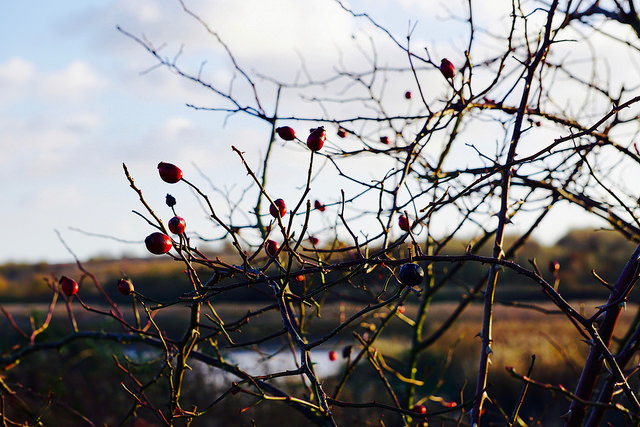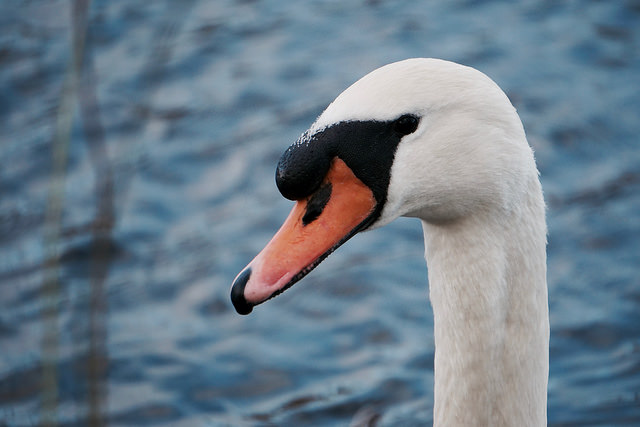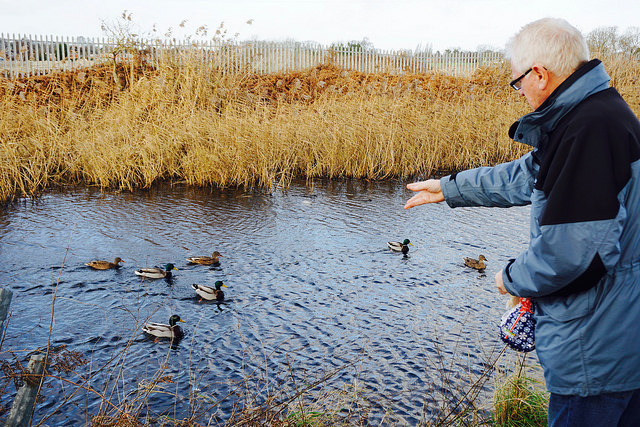 Partway through the walk we stopped at The Ferry Tavern, a cozy pub on the waterfront, for some hot drinks: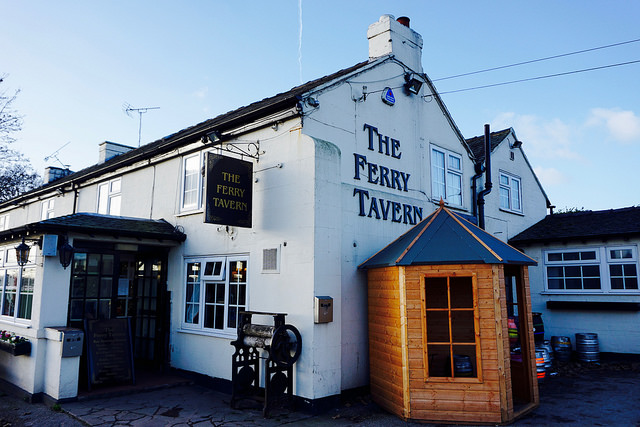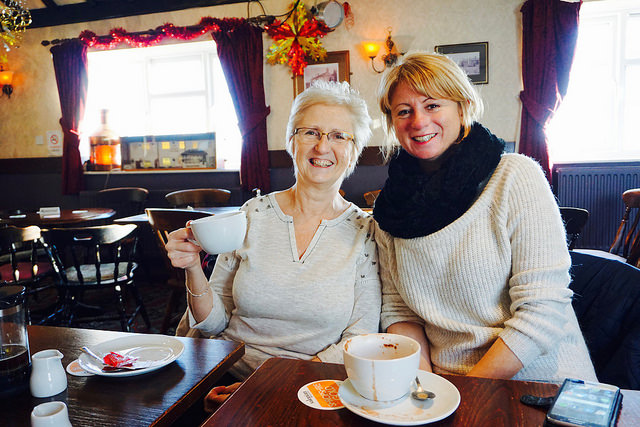 We got to meet these adorable dogs on the way home. (The one in the front was 6 months old!)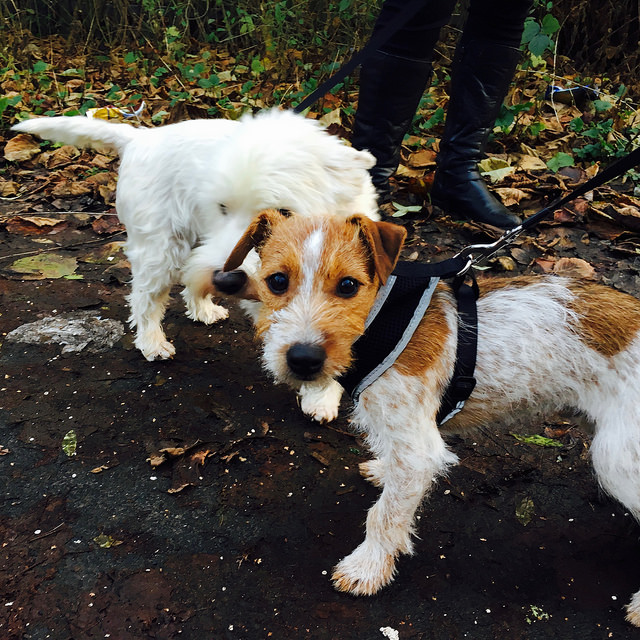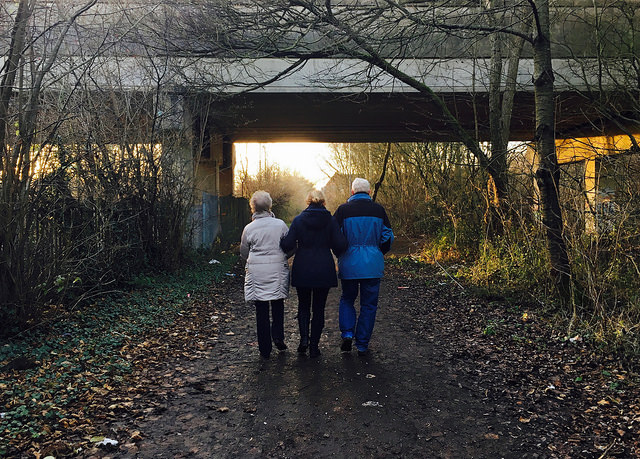 During the time between Boxing Day and New Year's, Graham and I went to Oxford.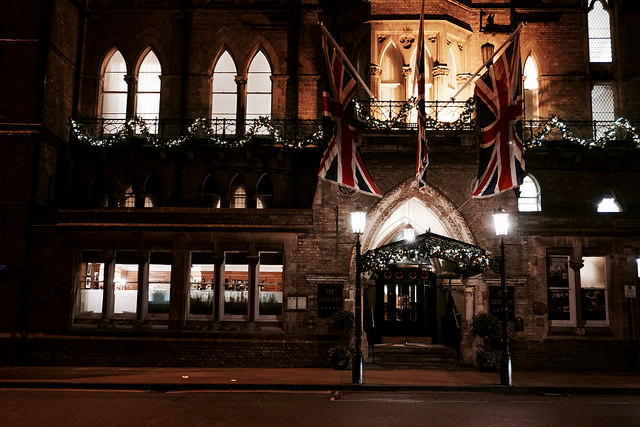 Our hotel, the Macdonald Randolph, looked even more stunning all done up for the holidays. After we arrived and checked in, we made straight for Nando's for peri-peri chicken.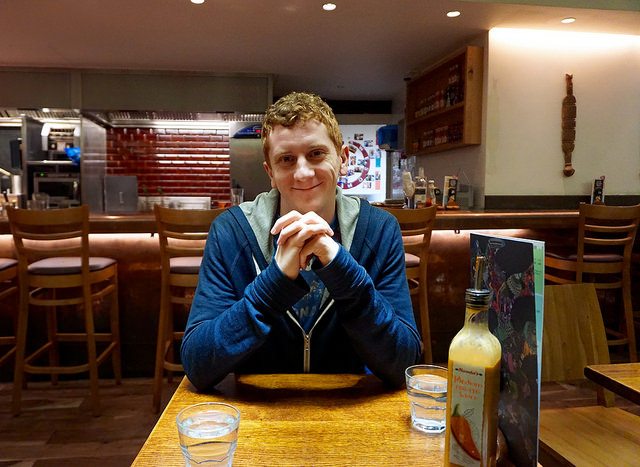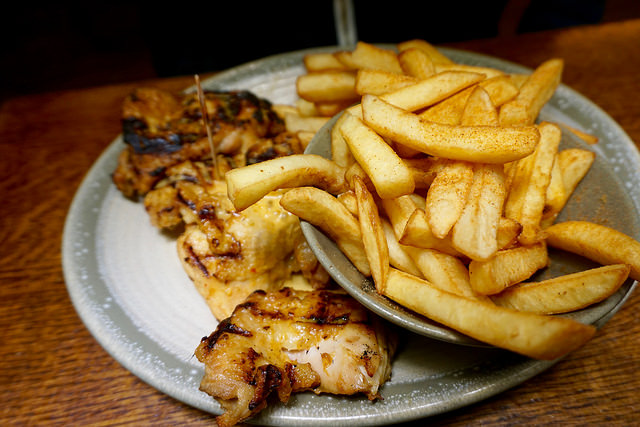 Later that night we went out for a pint at The Eagle and Child, one of the many historic pubs in Oxford, and one of the many that boast literary connections to Tolkien and C. S. Lewis.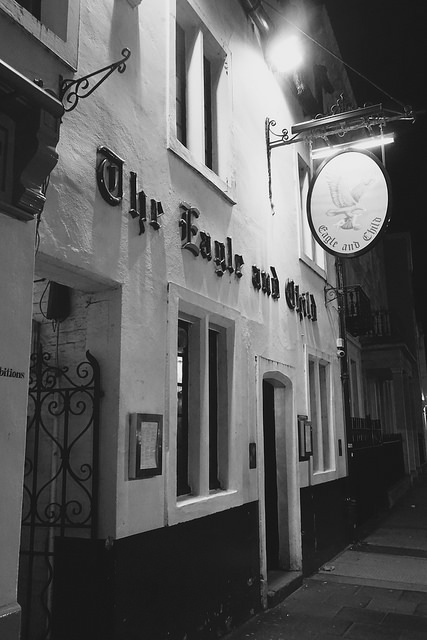 Graham felt a little under the weather the next morning (unrelated to the pints), so I had breakfast in the company of Francie Nolan in the hotel's fancy dining room. (Fact: few things make me happier at breakfast than toast racks.)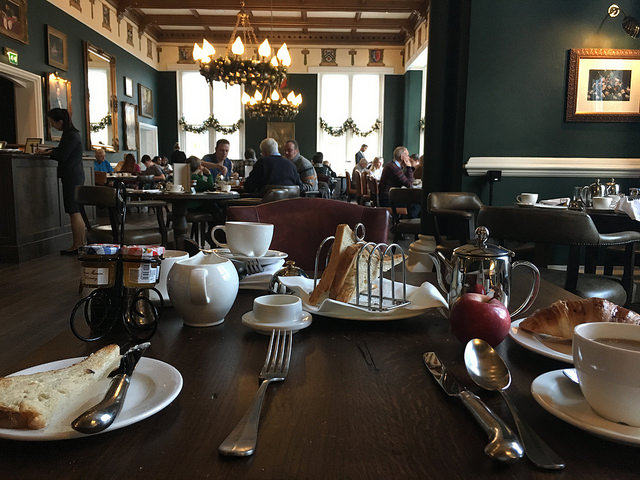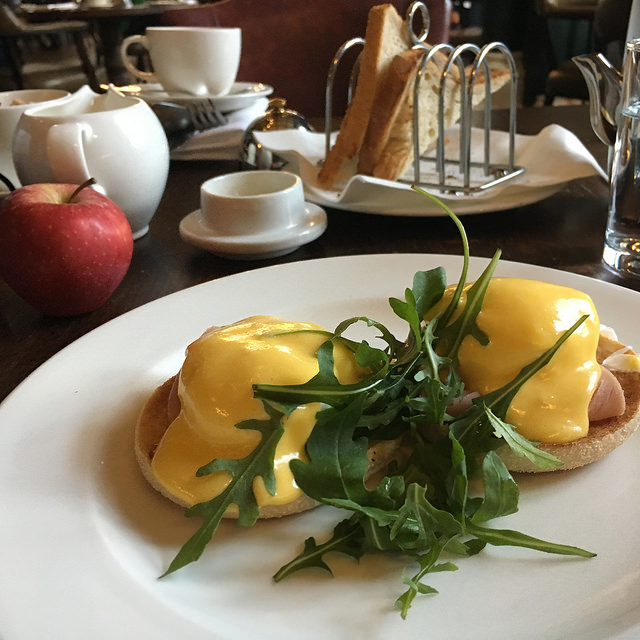 After breakfast I let Graham keep sleeping and went off to wander the stacks of Blackwell's Books. It's enormous – way bigger than it appears from the outside. I only purchased 6 books, which I think was quiet restrained.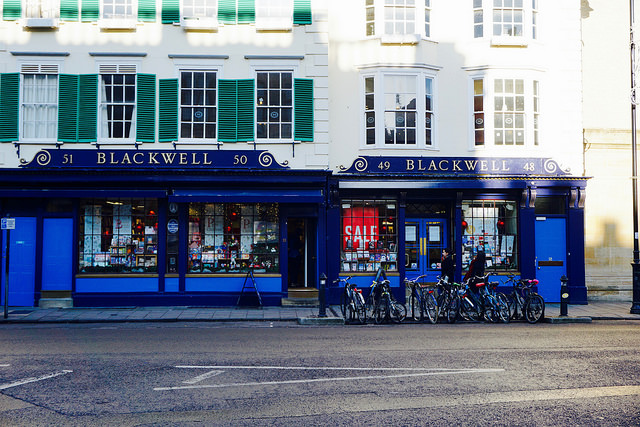 After I had my fill of bookstores (I popped into Waterstone's too), I went back to collect Graham. He was feeling better, and we got ready to set off for an afternoon of sightseeing.
Did I just say I had my fill of bookshops? It turned out I had not. As we walked to our first activity we passed Last Bookshop, which I remembered from Maria's recommendation. So of course we had to stop in.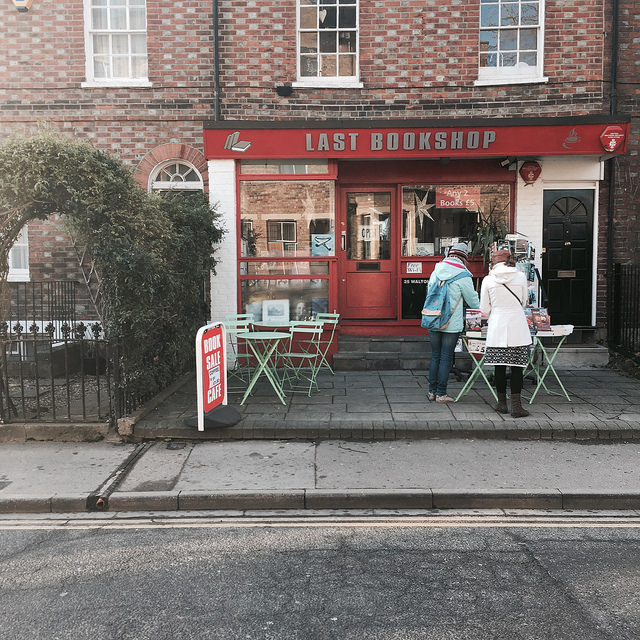 Finally on our way again, we set off across Port Meadow to enjoy the sunny day and stretch our legs.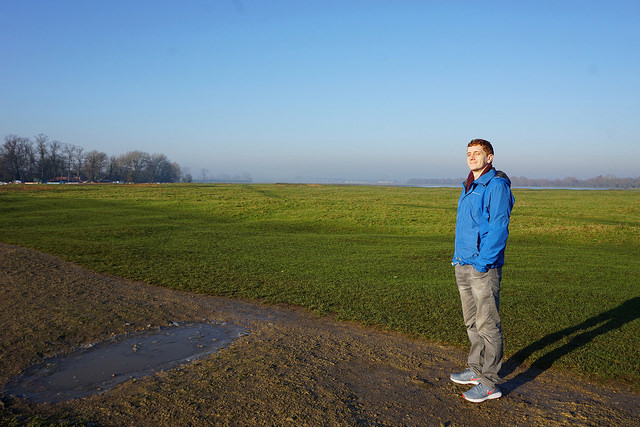 From there we walked along the canal on one of England's many public footpaths.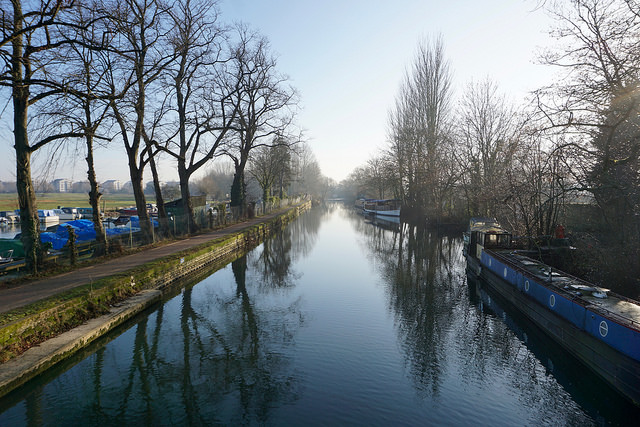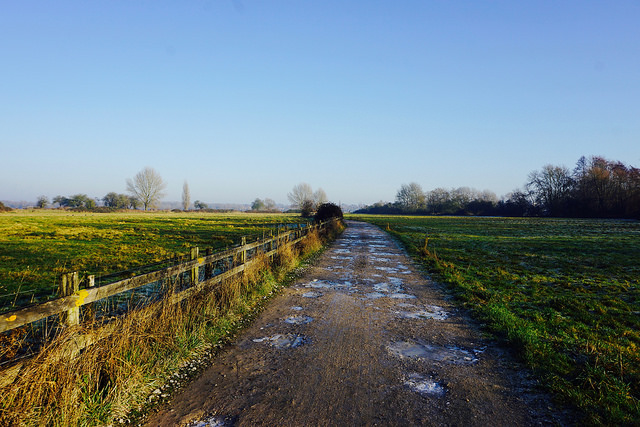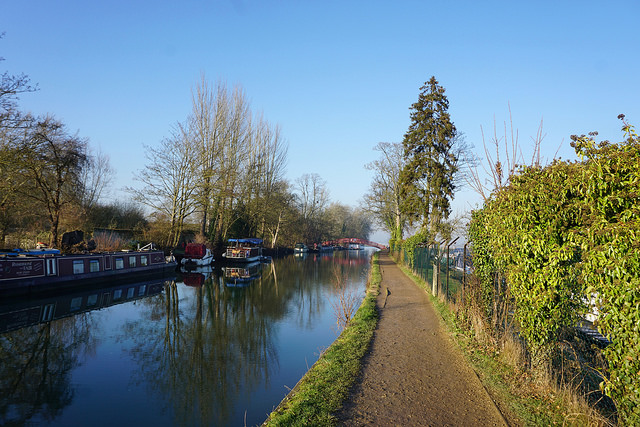 We stopped at The Perch, another recommendation from Maria (the entire picturesque walk we took was her suggestion – thank you!) in the small hamlet of Binsey. We loved the cozy atmosphere, but didn't end up eating there because they were quite busy and had over an hour's wait for food.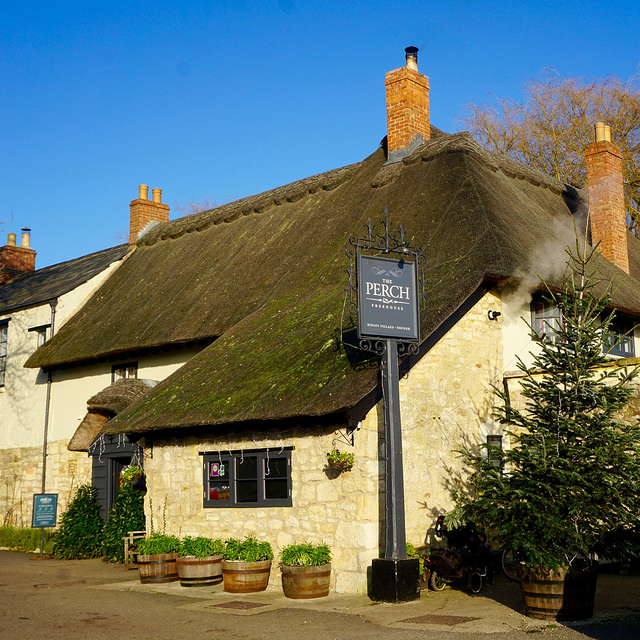 So we set back off in the direction of town, taking the river route this time.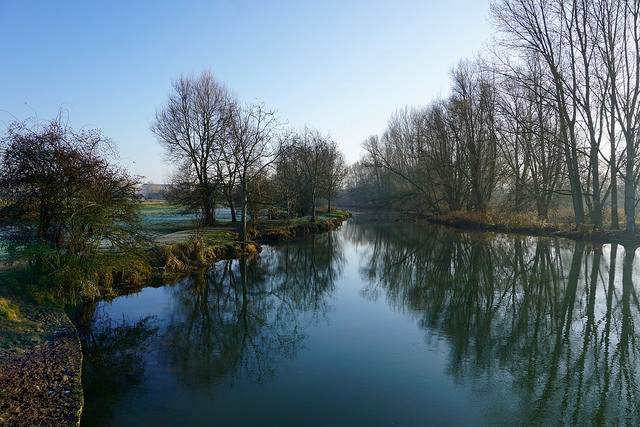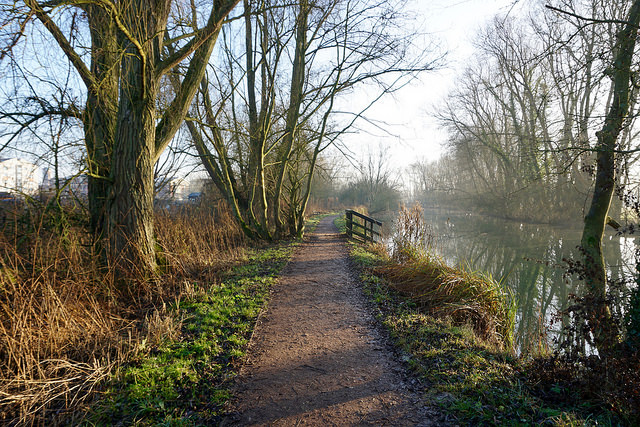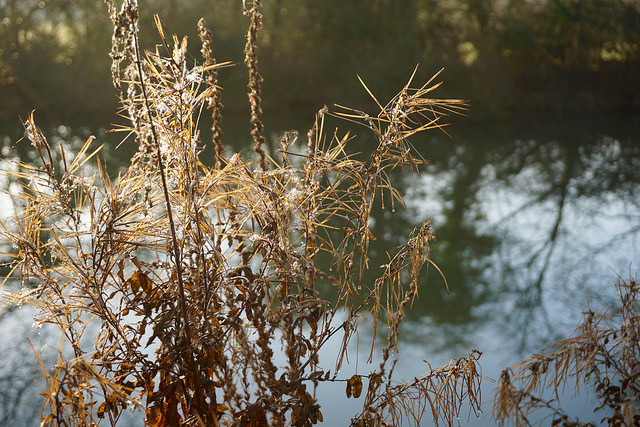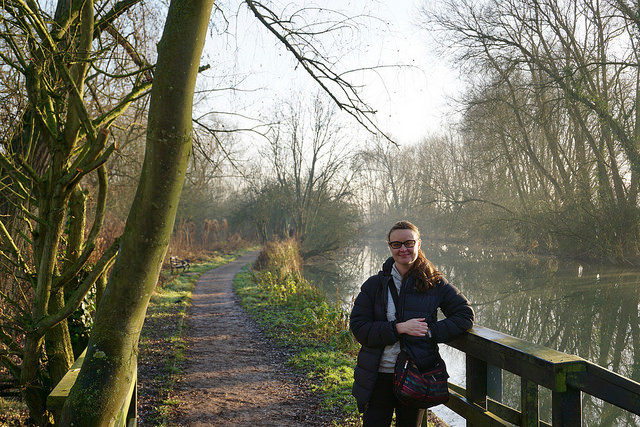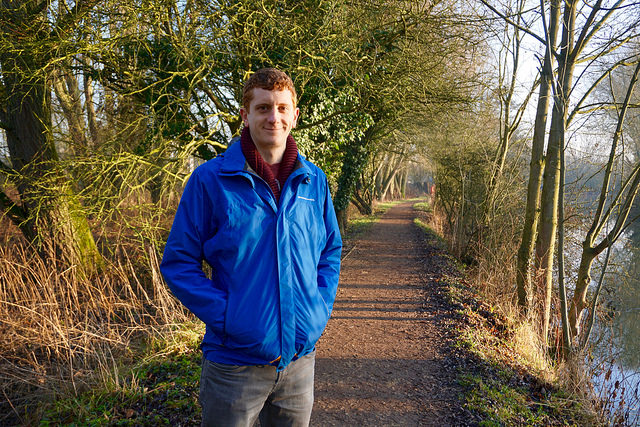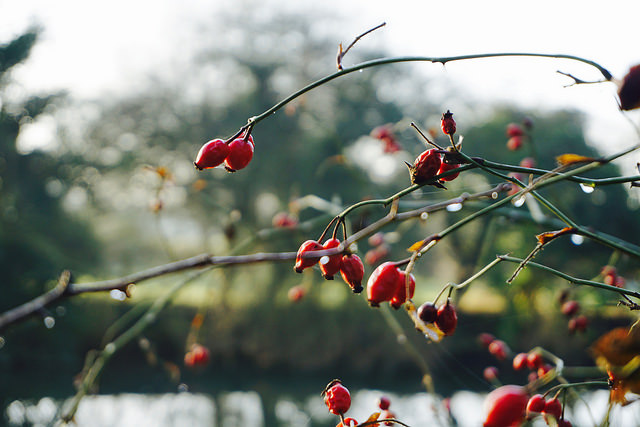 As our walk neared its end, the path joined back up with the town and we had a healthy dose of home envy as we admired the beautiful row houses on the edge of town that get to enjoy this stunning view every day: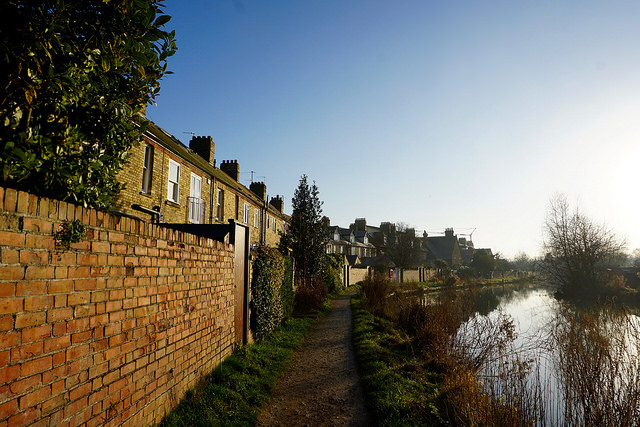 We also enjoyed the cats that crept out to supervise our walk: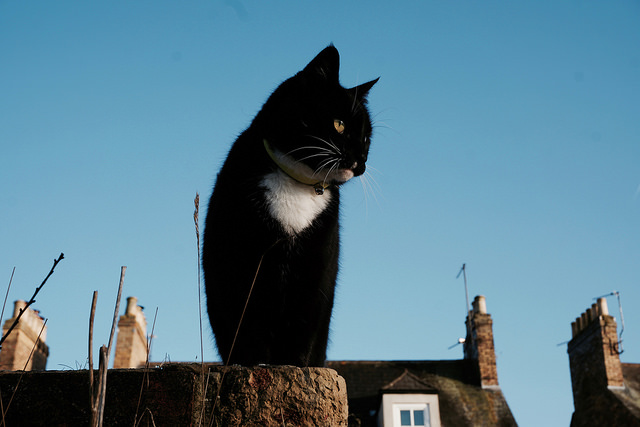 We were quite peckish by then, so once we were back downtown we stopped at a little cafe in the covered market and had some restorative tea, scones, soup, and sandwiches.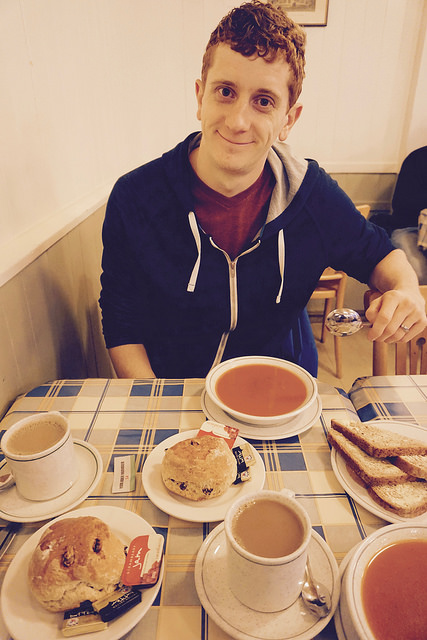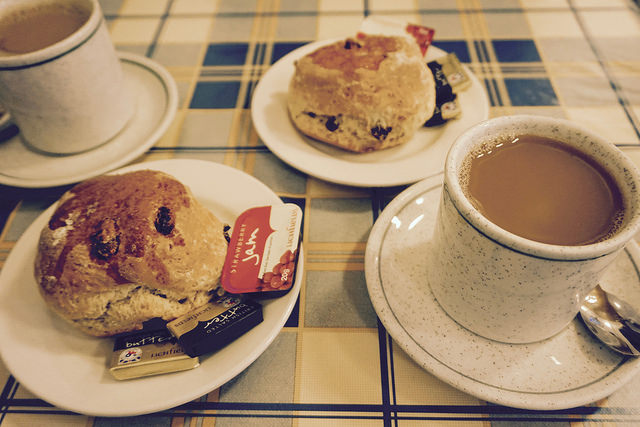 Fully restored, we set off for Christ Church to bask in both the setting that inspired the Harry Potter set and the glorious Christmas decor: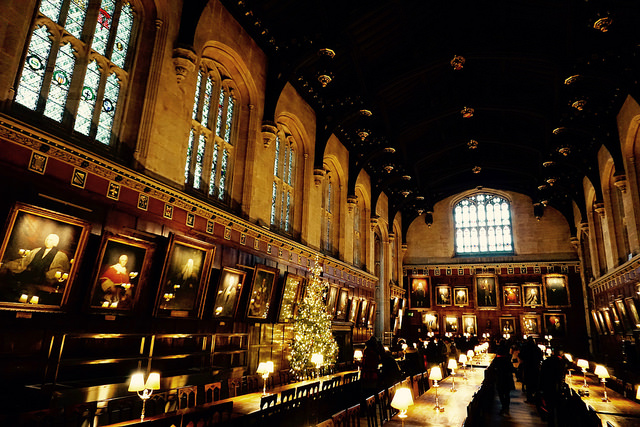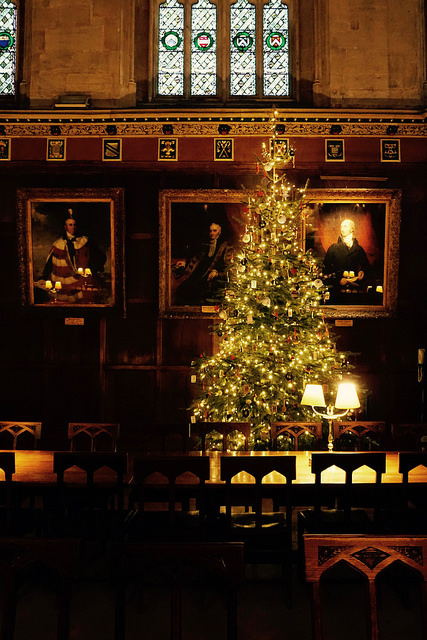 Here's a poorly lit photo of me from the dining hall. I have a slight crazed look in my eye that I attribute to over-stimulation caused by Hogwarts similarities.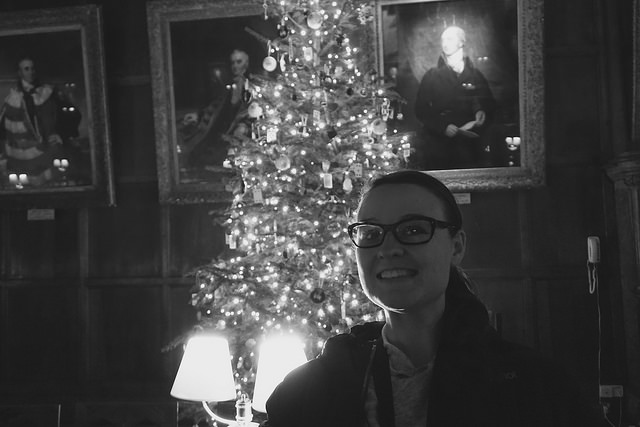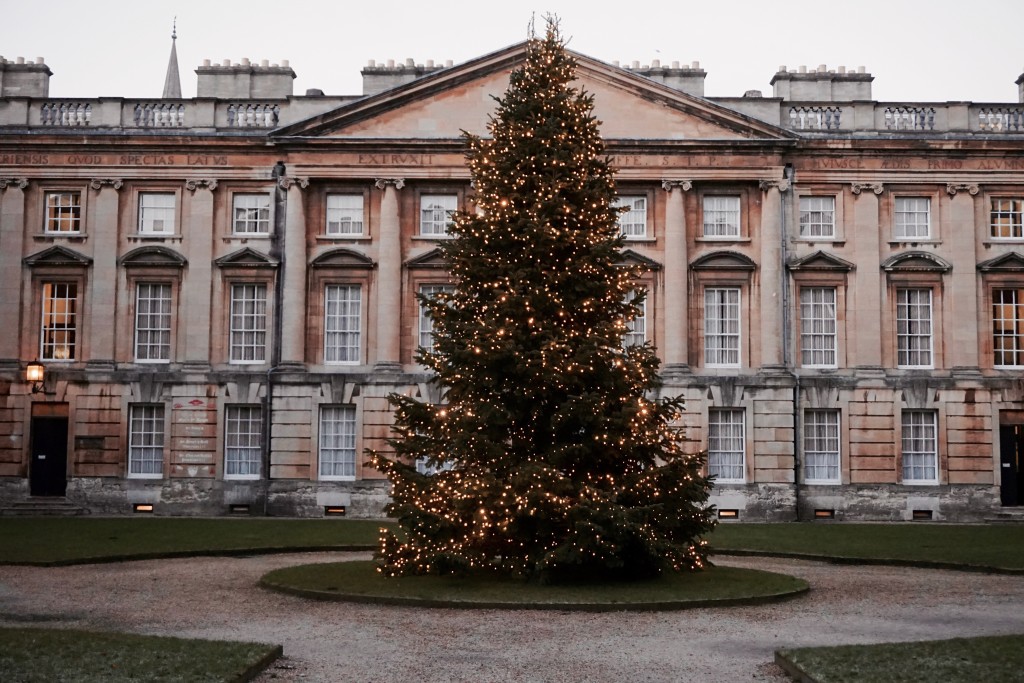 I know I've only been to Oxford twice, but I think it's still ok that I have a favorite Oxford pub, right? That evening we went to it – The Bear, a pub I first popped into in May 2013 during a day trip to Oxford. I love everything about this cozy little place: the history (I feel like it's a bit magical since Tolkien used to spend time here — and its walls and ceiling are also decorated  with snipped off end bits of ties that Oxford lads used to trade for pints), the atmosphere, and the food and drink.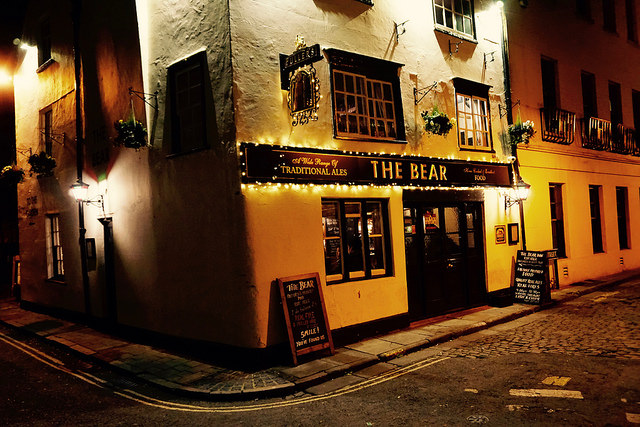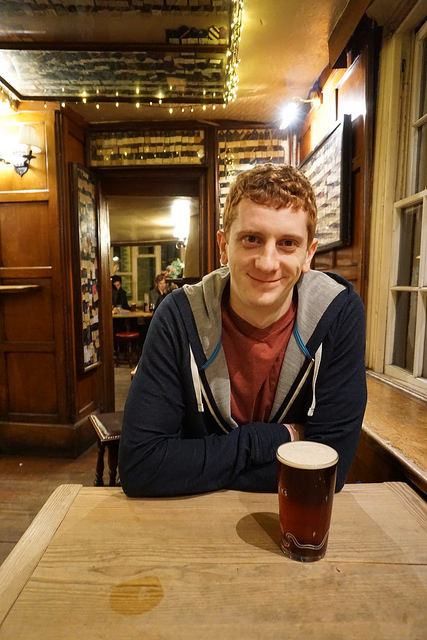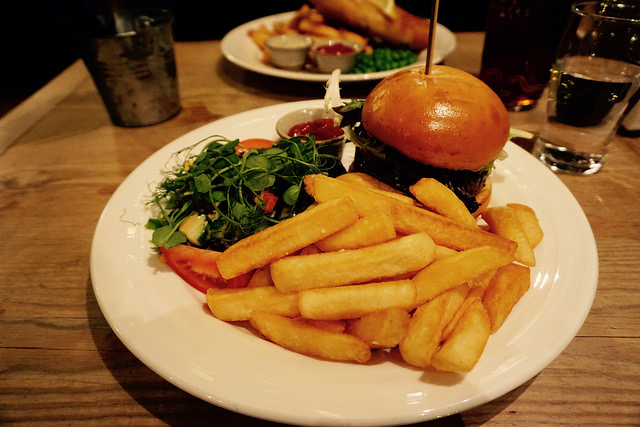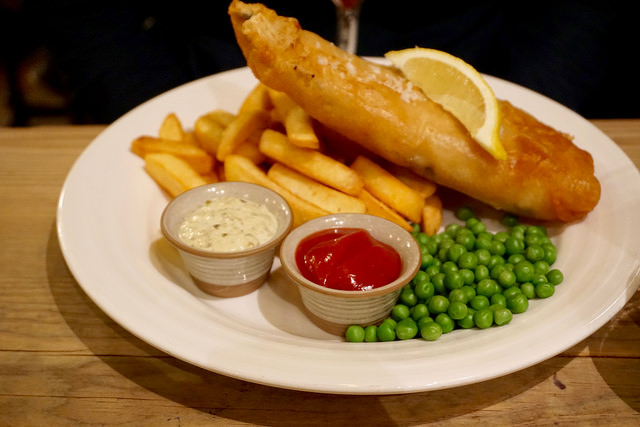 Did I mention that the pub is so small and cozy that Graham barely fit?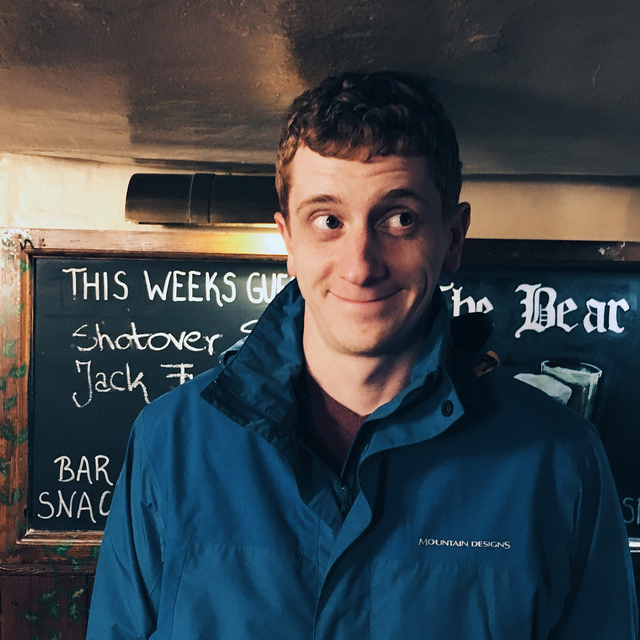 The next morning we went out early to St. Mary's Church and climbed the tower. We were treated to stunning views of the beautiful city below.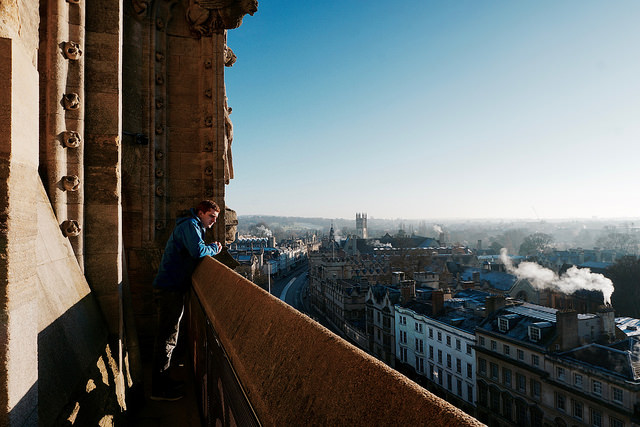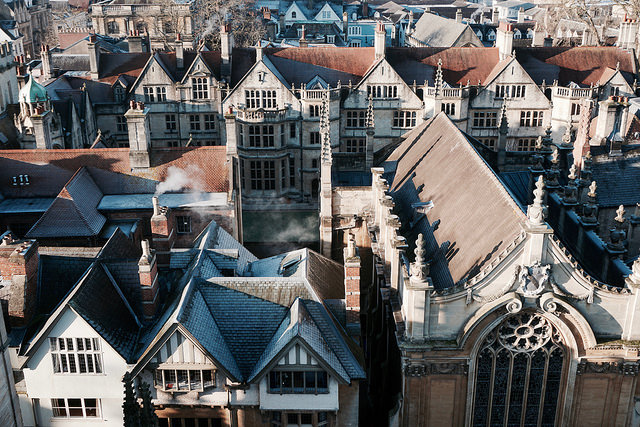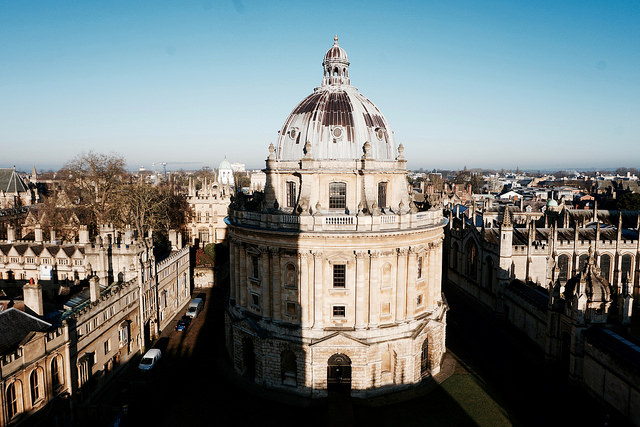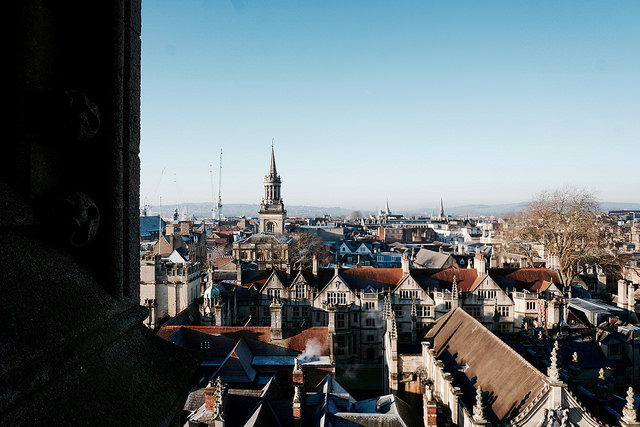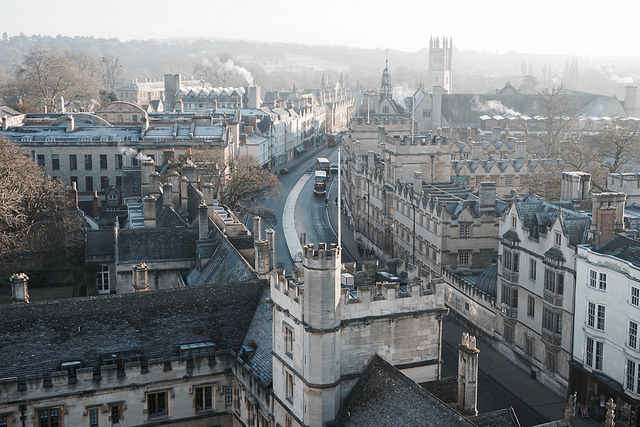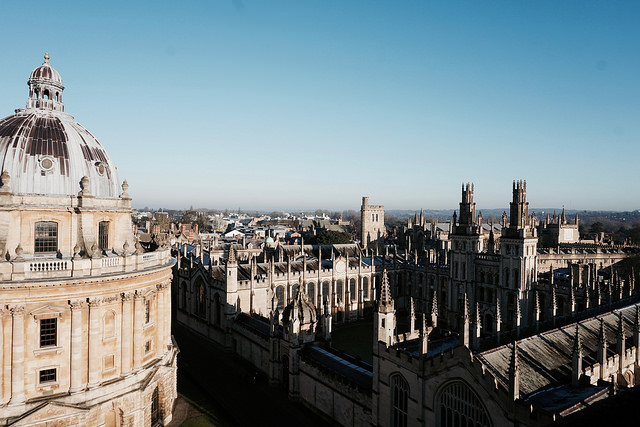 Then we popped into two museums that are attached to each other. The first was the Natural History Museum.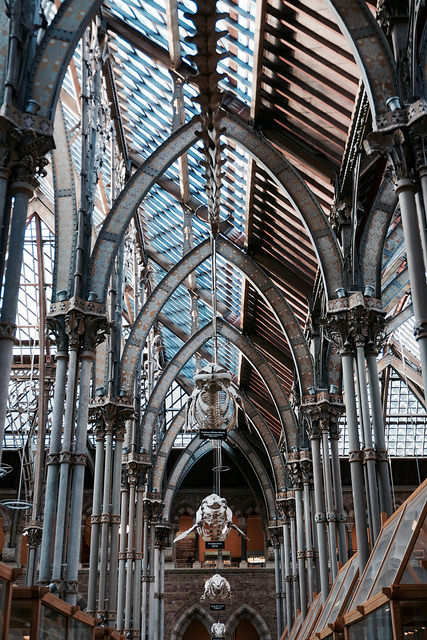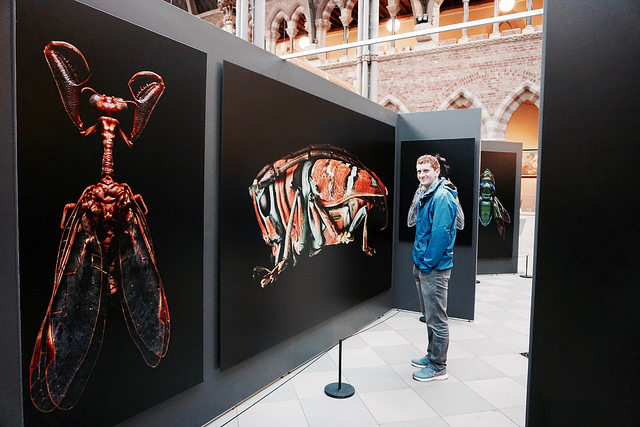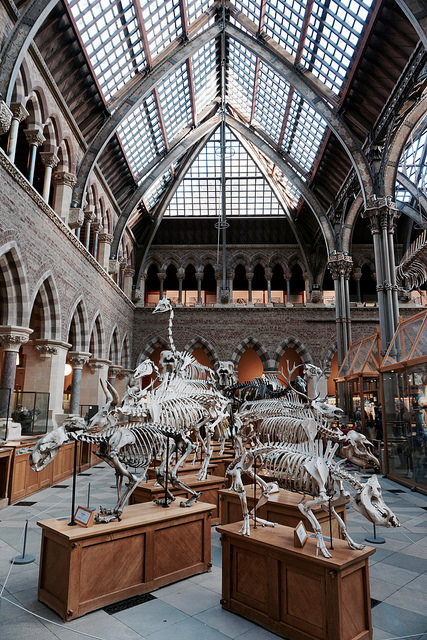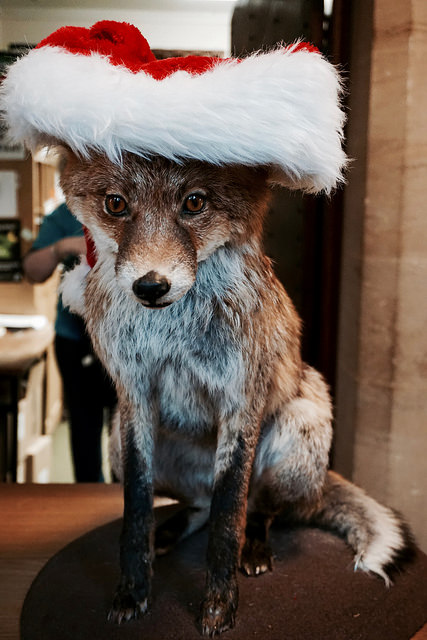 We kept retracing my steps from my first trip to Oxford – I loved everything so much, I wanted to show it all to Graham. So we went to the Pitt-Rivers Museum, a kooky, wonderful place jammed packed with anthropological artifacts from around the world.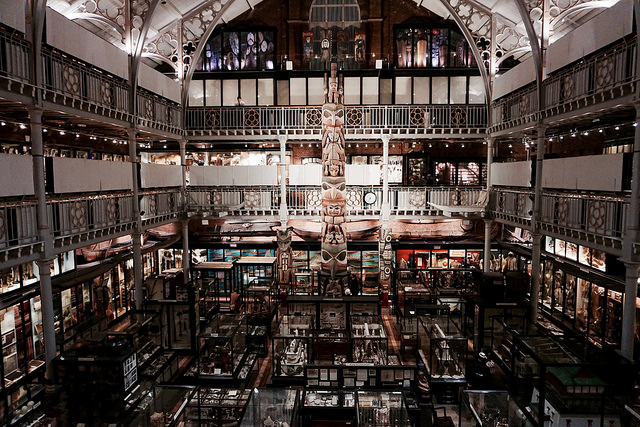 After that we set off back to Warrington, and spent a wonderful evening with Bev. Graham went out for drinks with his old mates, and Bev and I had a fantastic girl's night / movie marathon.
The next day we went to Manchester so that I could host an Etsy Home for the Holidays event. We got to the city a little bit early, and had time to pop in a wonderful independent bookstore and cafe we stumbled upon, Chapter One. It's one of the coziest bookstores I've ever been to, and I highly recommend visiting next time you find yourself in Manchester.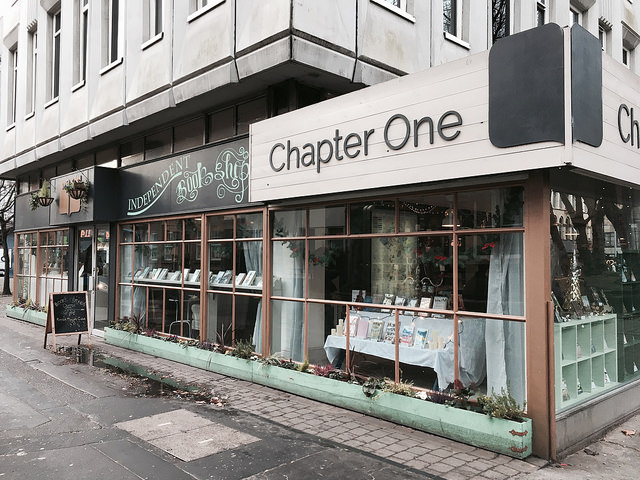 The event was very lovely – I love meeting our talented, passionate community of sellers around the world.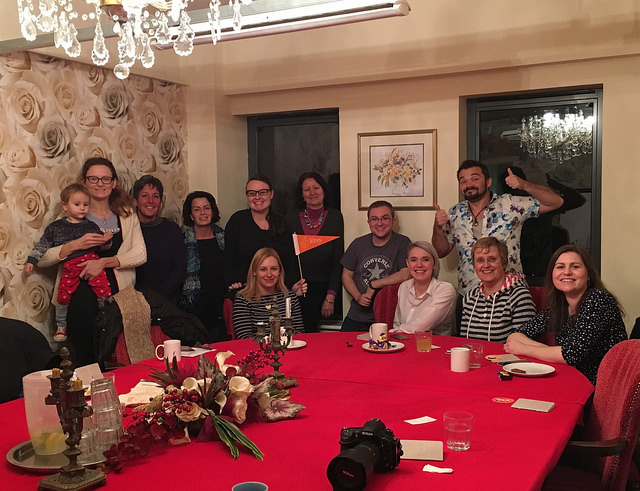 That evening, back in Warrington, we went out for a fun dinner at a Chinese restaurant with the fam: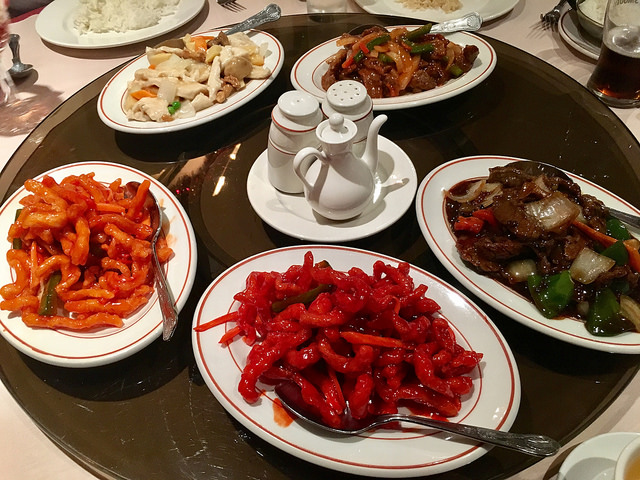 We had a cozy and very fun New Year's Eve – we played a lot of great games while indulging in no shortage of drinks and snacks. My favorite kind of New Year's Eve. At midnight we enjoyed the fireworks set off from so many homes around us!
The last few days of the trip went way too quickly, and were spent relaxing and spending time together.
In case you can't tell by the fact that I used the word "lovely" 534 times in this post: I had an absolutely lovely trip. I've said it before and will say it often: I'm very lucky to have such wonderful in-laws. It was a joy spending time with them this holiday, and Graham and I had so much fun in England!
I hope you had a wonderful and cozy holiday as well!