I always face December with excitement and a little bit of FOMO anxiety: will I be able to cram in all the holiday spirit and events that I always want to do each year? All the NYC holiday traditions, the parties, the concerts, the baking, the finding a way to give back. It's a lot to do in a few short weeks, but I'm happy to report that my holiday cup was filled completely, and we had an absolutely wonderful month filled with love, fun and joy. I hope your December was everything you wanted it to be – whether that was time to relax and restore, or time to celebrate and Do All The Things.
//
I started off the month with a wonderful Etsy School class on building a terrarium. I learned a lot about plants, and have a lovely little contained piece of nature to show for it: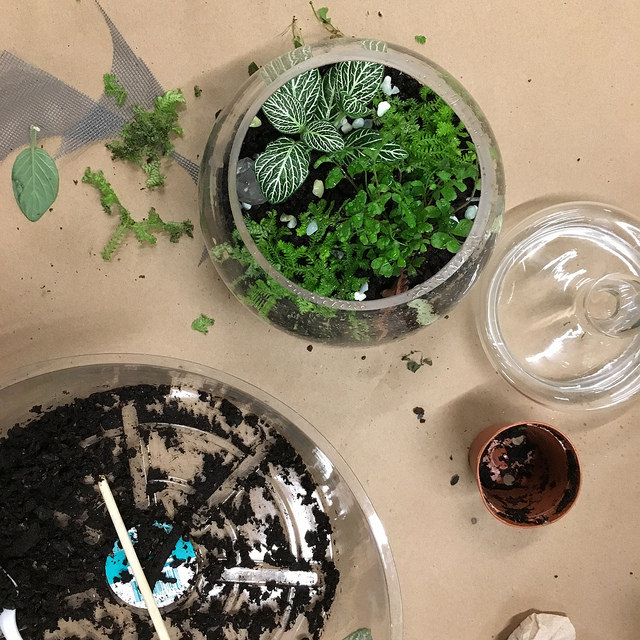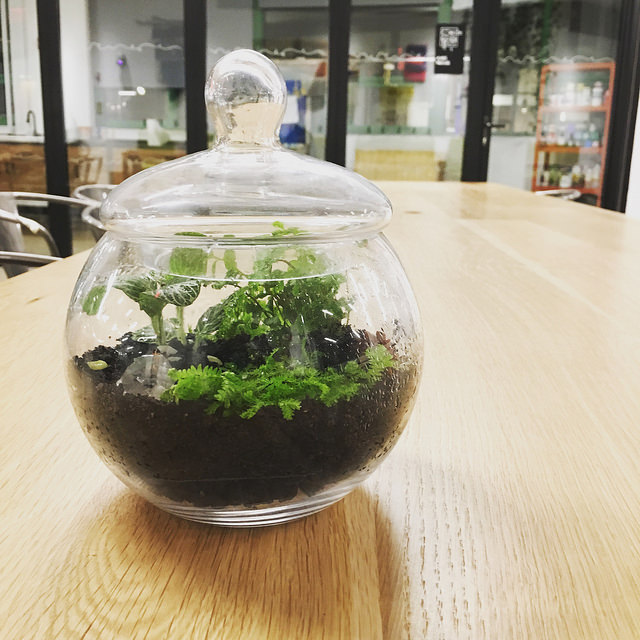 We put up our Christmas tree and decorations early (technically still in November) and basked in the coziness of our apartment all month.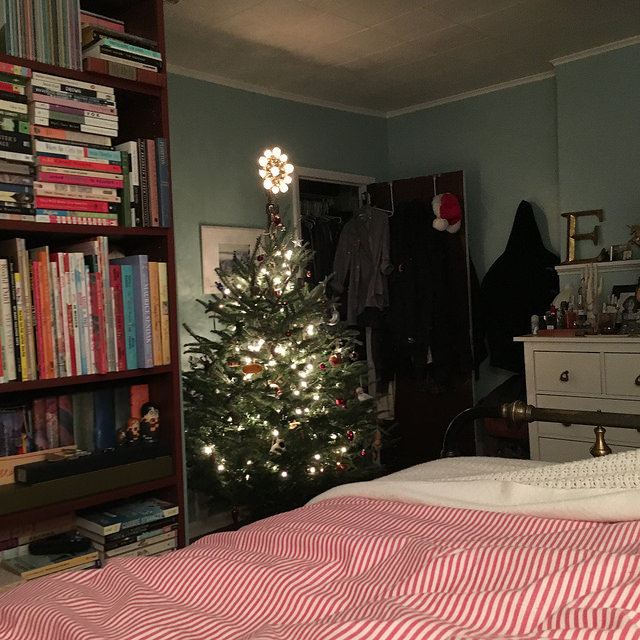 I went to one of my favorite Etsy events of the year: our annual Friends & Family Sale – where our endlessly talented admin sellers set up booths with their goods, and we (including friends & family invited to join us) shop for gifts from our talented group of makers.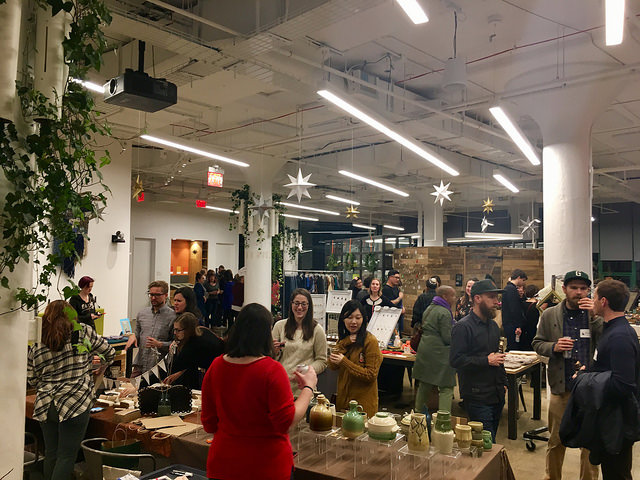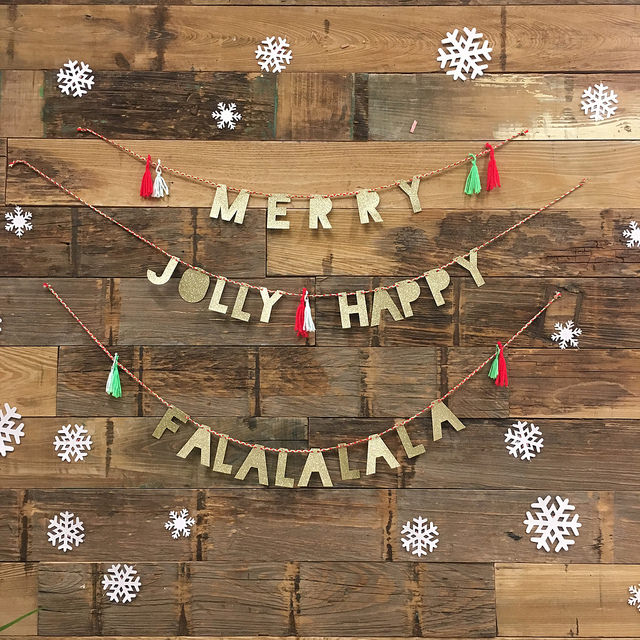 Graham and I went to see A Prairie Home Companion at Town Hall – it was my first live show since Chris Thile took over as host. It was a fantastic show with incredible guests – most notably Yo-Yo Ma and Steve Martin and the Steep Canyon Rangers. I love the show year round, but their December shows are always filled with holiday spirit, which help contribute to my Festive Bucket List. I'm grateful they come to Town Hall every December.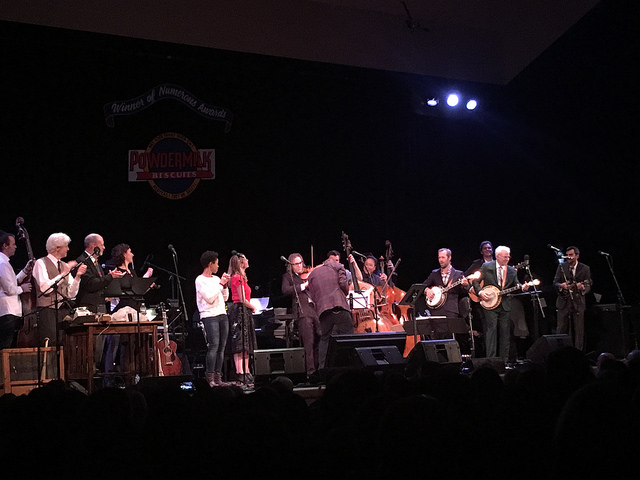 After the show we walked to nearby Bryant Park and enjoyed walking around through the holiday decor and winter village, and watching the ice skaters.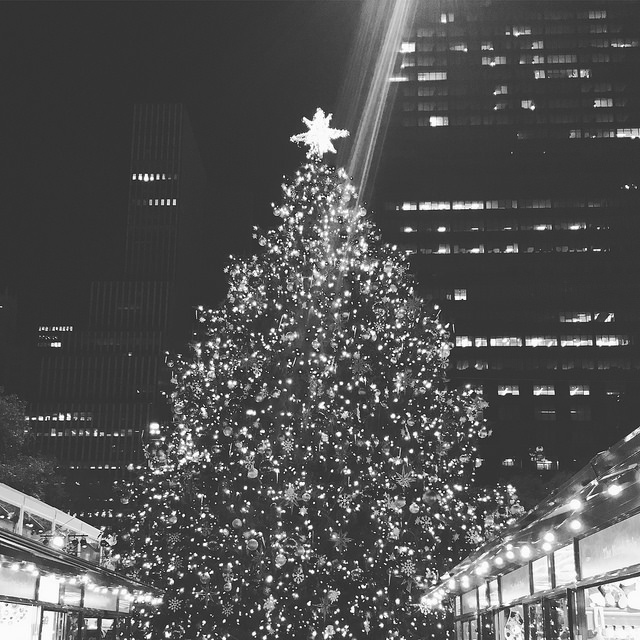 Etsy's holiday party was at Brooklyn Bowl, and I had a great evening hanging with my new team, catching up with old teammates, bowling, and eating fried chicken.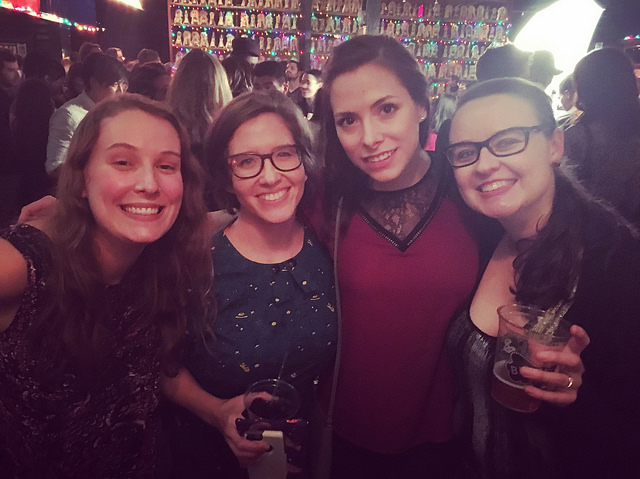 We went to one more holiday concert the weekend before Christmas – the Irish Arts Center's Winter Solstice celebration. I've gone every year for about 6 or 7 years, and it's one of my favorite NYC December traditions.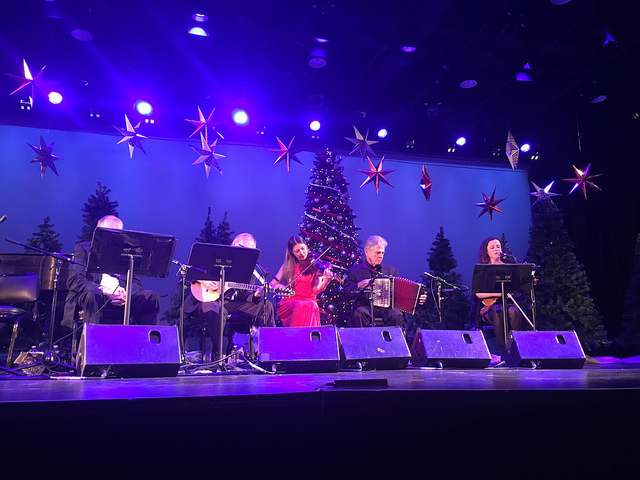 The weekend before Christmas, Graham and I celebrated our own little Brooklyn Christmas – we opened our presents for each other (since it would be silly to take them across the pond and back again), and I made a Christmas Lasagna. Will that be a new tradition? Maybe!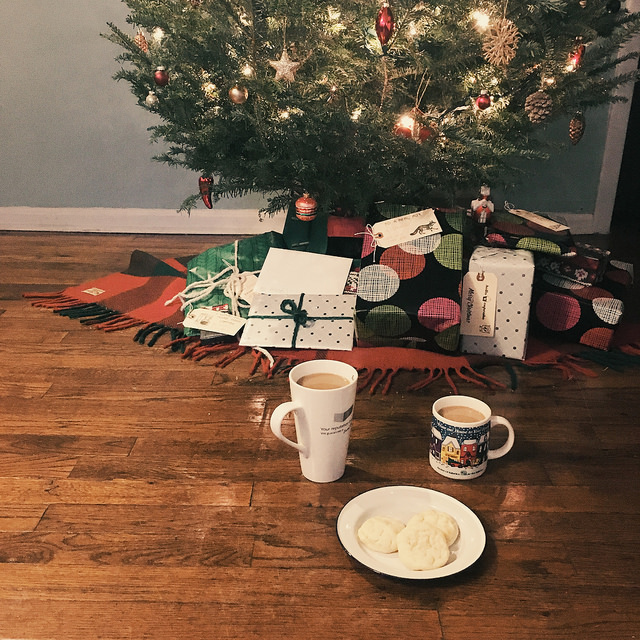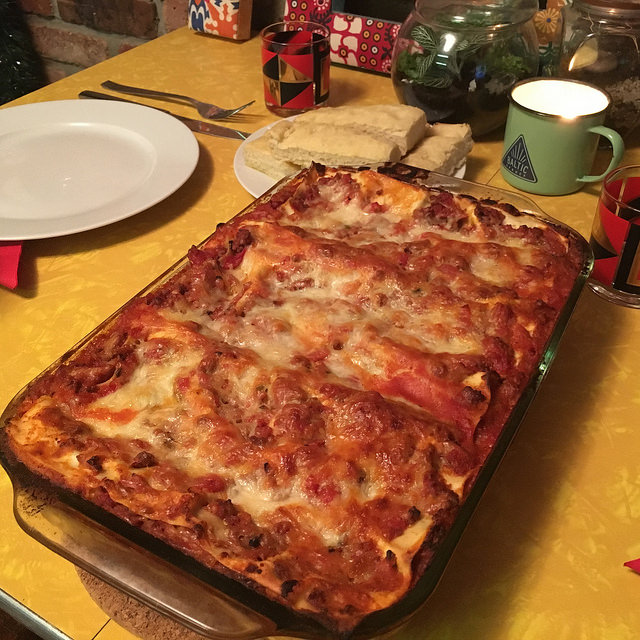 Our final festive activity in Brooklyn for the year was getting dressed up and going to The River Cafe to have a fancy, splurgy, dinner on the waterfront. We've been wanting to go here for a few years, and we had a lot to celebrate this year: getting married at City Hall, celebrating with a wedding at Strand in June, Graham's permanent residence approval, and Graham's new job.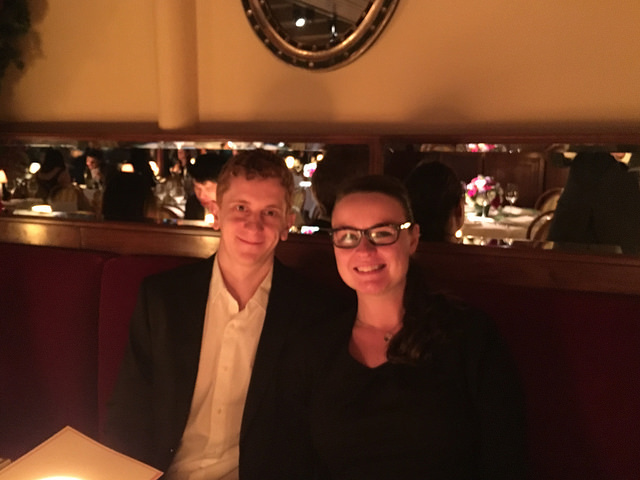 One sad note for the month: my neighborhood's independent bookstore, BookCourt, closed permanently at the end of the month. According to FourSquare, I visited this store 168 times over the 5+ years I've lived in Brooklyn. Luckily, Emma Straub has already announced plans to open an independent bookstore in the neighborhood, but I still had to say goodbye to one of my favorite places in Brooklyn this month: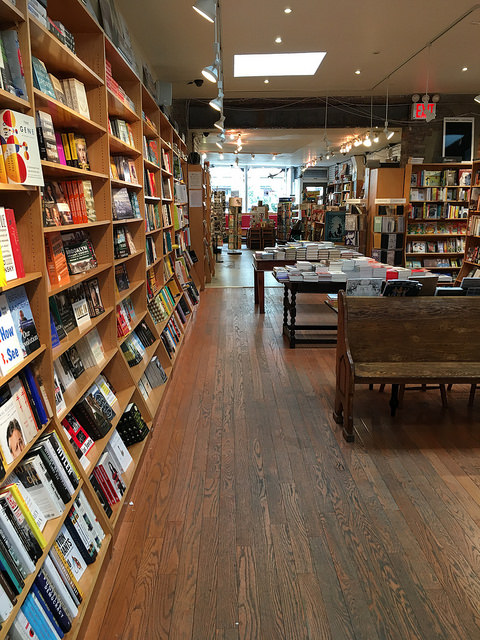 (I managed to take that photo by going in as soon as they opened in the morning – it's normally packed with people. Fortunately for the state of indie bookshops, it didn't go out of business due to lack of business – the owners are retiring.)
Our month & year ended in England, where we spend a wonderful holiday with Graham's parents and sister. I have lots of photos to share from that trip, which warrants its own post – stay tuned!


I'm just about to dive into a galley I've been looking forward to for months: Lincoln in the Bardo by George Saunders. It's his first novel (for those unfamiliar: he's well loved for his short stories and unique voice), and I'm looking forward to this new direction.


– The Month: November 2016
– Review: The Book of Joy by the Dalai Lama XIV, Desmond Tutu, and Douglas Carlton Abrams
– Polysyllabic Spree: November 2016
– Farewell, 2016!


Etsy spots of the month:

I didn't do much holiday baking this year, but I did try out a new recipe for Amish Sugar Cookies. They were easy to make, and delicious. They also stayed fresh and tasty for over a week.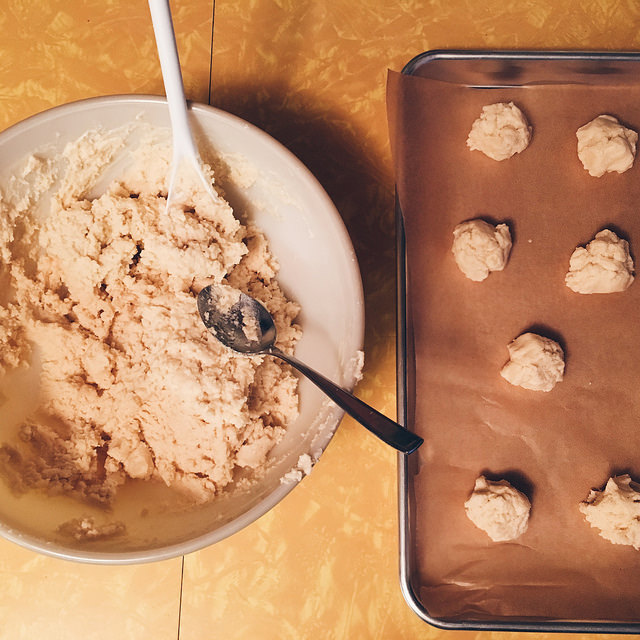 My mew team at work has a holiday dinner every year at our department head's home, and he makes raclette for us. It's ridiculously delicious.
At our splurgy dinner at The River Cafe, Graham was served one of the biggest steaks I've ever seen, and they also surprised us with a congratulatory dessert.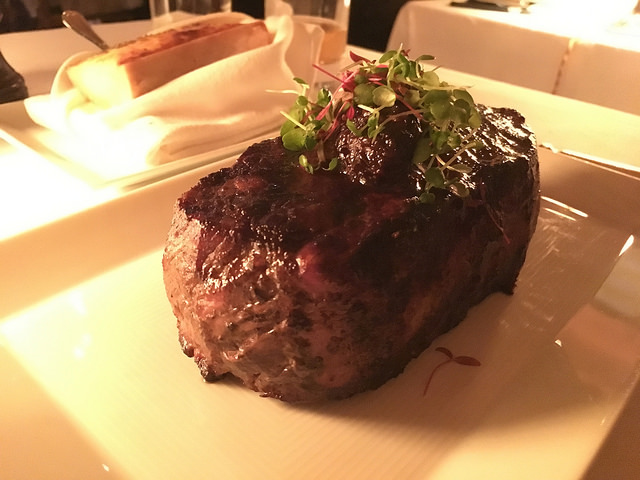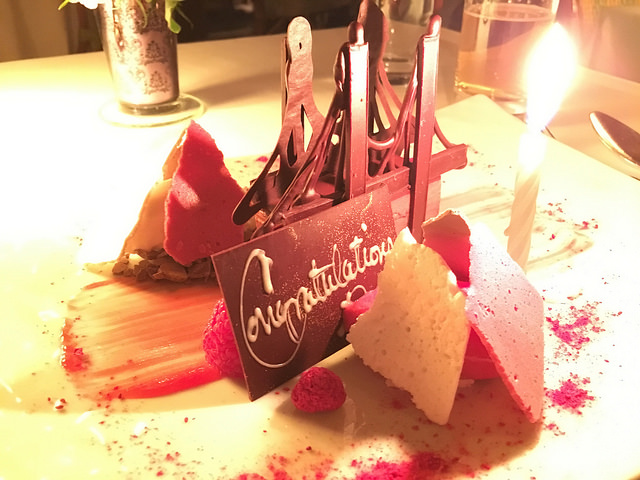 Aside from holiday movies, our TV viewing is the same old list. But I did go to see La La Land on a lady date with Dara last month and we both adored it to pieces. Such a bright shining piece of goodness.

I finished Bruce Springsteen's Born to Run last week, and I've really been struggling to decide on my next audiobook. So… I've been queuing up podcast after podcast. A few of my favorite episodes lately: this Happier episode on starting a Happiness Project in 2017, Lin-Manuel Miranda on Fresh Air, and a good deep dive into the current ACA situation on Slate's Political Gabfest.

//
That's December, and with that – the year! I've made all sorts of ambitious plans and resolutions for the year, so I hope to be able to report back on them next month!