Most of the notable September fun that I want to share is tied directly to my September Happiness Project: Loving Where I Live. (Context available in this post.) I'm working on a full wrap up post for our September adventures, so I don't want to repeat too much of it here. We did have a great, and busy, month. We had our immigration interview, which required a lot of preparation and work in advance to collect all the paperwork & documentation. And we've already heard back – Graham is now an official Permanent Resident! Graham has also started working – his first American job now that he's officially green carded!
In addition to the Happiness Project related fun that I'll share soon, September held a lot of work related fun as well. We had our annual Hack Week, and my favorite part was adamjk coming in to host a (hilarious) IdeaCraft with us: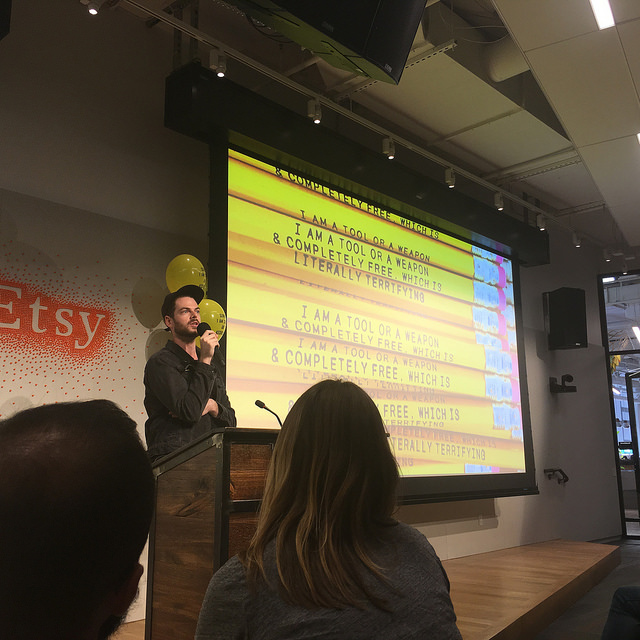 I also went to our Hudson office for a few days to lead some trainings, and got to spend some quality time with my coworkers after work in a courtyard happy hour: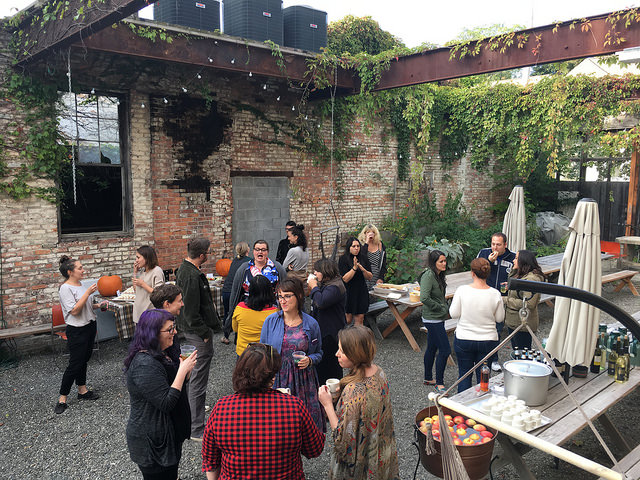 I've started volume three of Proust. It felt a bit daunting to jump back in after a break of several months, so I re-read the summaries in Patrick Alexander's reader's guide to The Remembrance of Things Past to re-familiarize myself with the characters and events of the first two volumes. In September I also knocked off a book that's been on my TBR list for 7 years: American Gods by Neil Gaiman.


– The Month: August 2016
– Polysyllabic Spree: August 2016
– A Gentleman in Moscow by Amor Towles
– A Month of Creativity
– Lady Cop Makes Trouble by Amy Stewart
– My Ten Favorite Audiobooks


Etsy spots of the month:


While I was in Hudson for work I treated myself to a pancake breakfast at a cozy little tea house: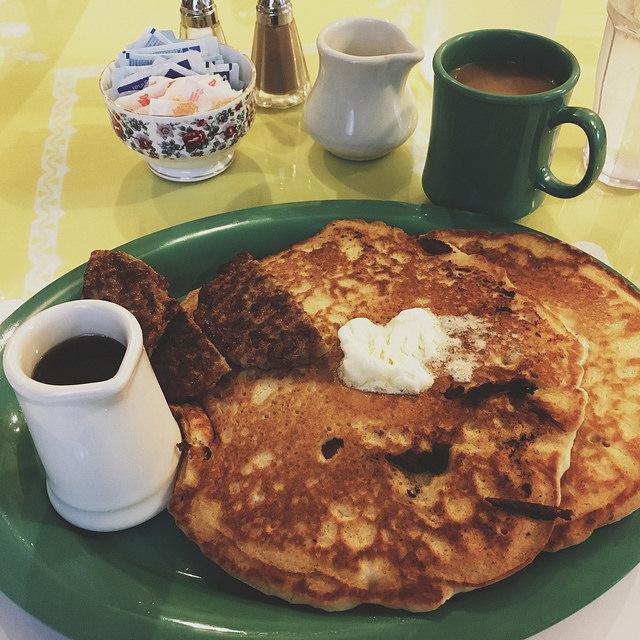 The best Eatsy of the month consisted of delicious grilled chicken with hummus toast: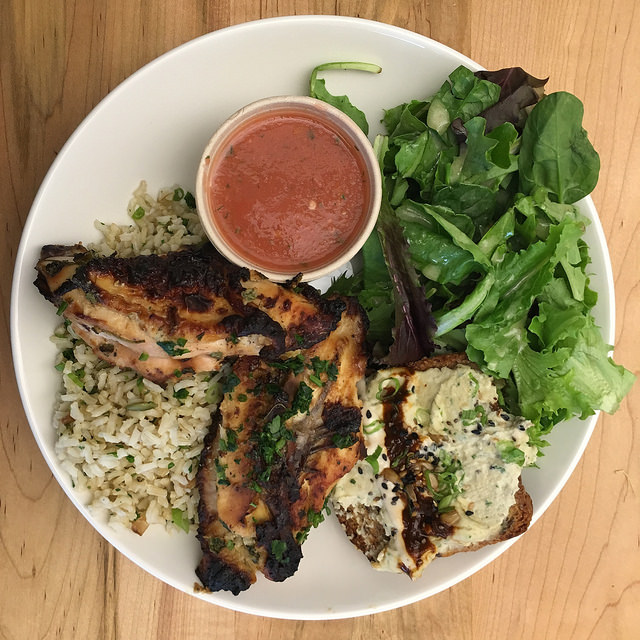 During Hack Week our Eatsy team took their food game to the next level to celebrate. In addition to incredible lunches, we had an ice cream party that featured sundaes from Morgenstern's, and it was some of the best ice cream I've ever had. (And yes, I will acknowledge up front that my sundae topping selection is boring, but with ice cream & hot fudge this good, I didn't want to add any further distraction.)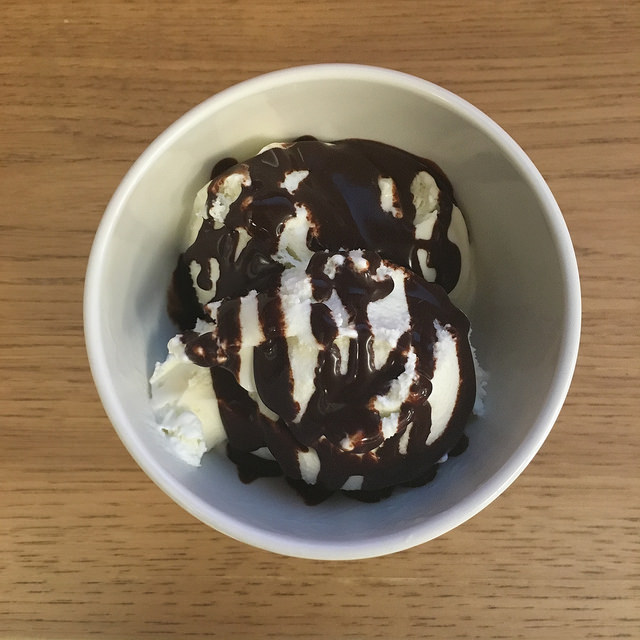 Graham and I have been watching Jonathan Strange & Mr. Norrell – treating ourselves to one episode a week on Sunday nights. (The anti-binging approach.) We've also been watching Happy Endings – one of my favorite shows that Graham gets to have the pleasure of discovering for the first time.

I've finished another re-listen of the entire Harry Potter series, and am now on to My Own Words by Ruth Bader Ginsburg. I've maxed out on the amount of Donald Trump conversation I can handle, and thus am shying away from most political or news related podcasts until the election. At that point, I can only hope that we can forget about him forever. I just don't want to spend any more seconds thinking about him / boiling with rage.
//
That's September! Cheers to the last full month of this election.