I spent a lot of my weekends in July Marie-Kondo-ing our apartment, and when I looked back at the month it didn't really seem like we did much. But the apartment is beautiful and freshly de-cluttered, and it feels good to have that done.
We did do something though: we went on a mini-honeymoon (ok yes – technically a second mini-honeymoon: we went to Newport, Rhode Island after our City Hall wedding) over the Fourth of July. We rented a beautiful cottage in High Falls, NY and spent the long weekend hiking, kayaking, eating, and relaxing. Every morning I sat out on the back porch and read for several hours while the world around me woke up (Graham being the final thing to wake). Here was my nest every morning, it was so very lovely: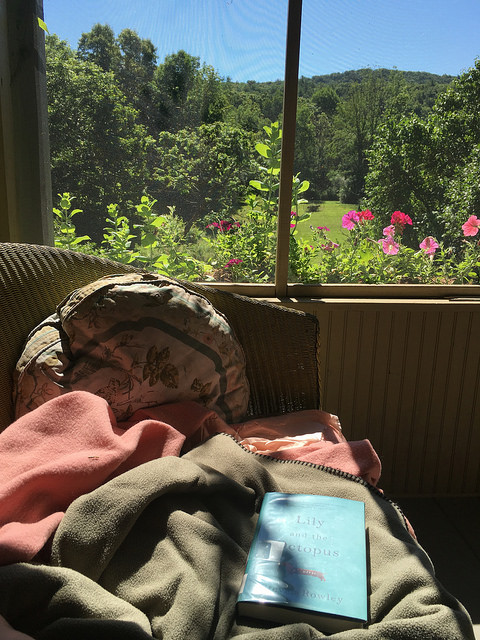 The porch was a perfect spot for birdwatching, and we also spotted bunnies, deer, and a very curious chipmunk, who – we found out, likes grapes: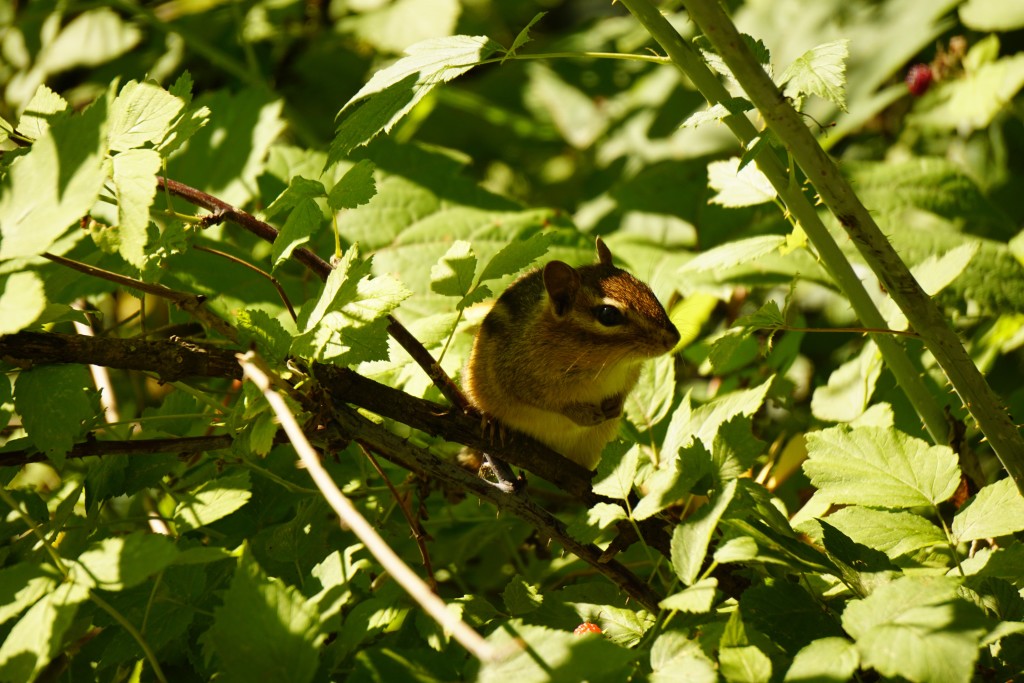 We also watched fireworks over the Hudson on the Walkway over the Hudson, a pretty magnificent Fourth of July location: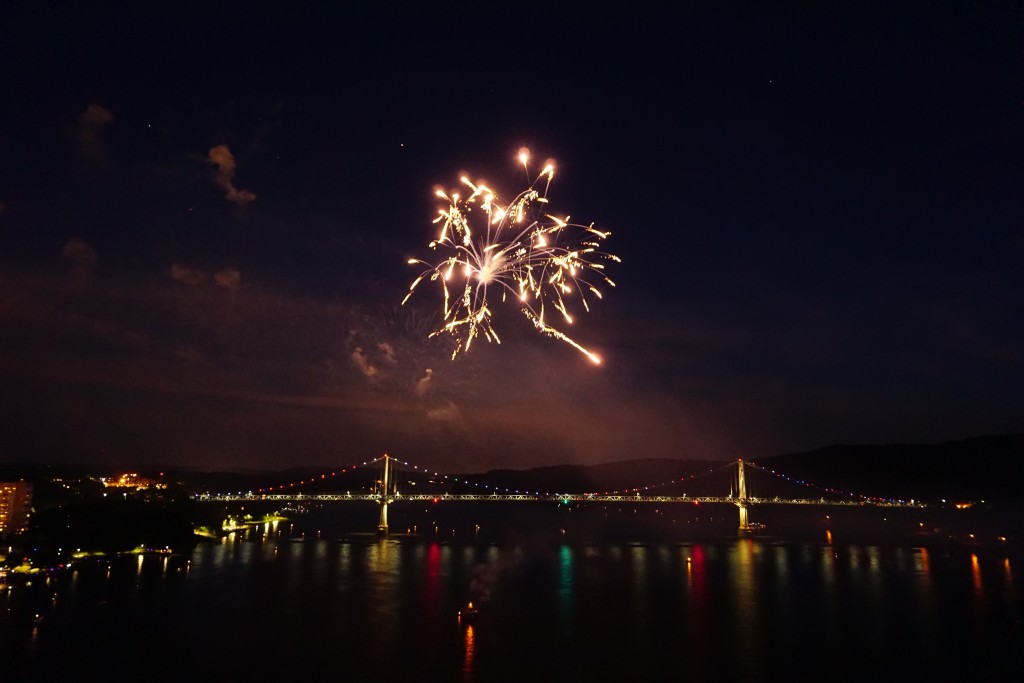 I've just started Barbarian Days: A Surfing Life by William Finnegan. I've never wished I was a surfer before, but I'm 20 pages in and I'm already thinking that the salty air would feel really good against my face, with the waves rolling below my feet. I think I'm going to love this one.


– The Month: June 2016
– You'll Grow Out of It by Jessi Klein
– Polysyllabic Spree: June 2016
– A Tale of Two Weddings: Part 1, City Hall
– Ode to a Pair of Flip Flops
– Catch-22 by Joseph Heller


Etsy spots of the month:
I recently rediscovered my love of clipboards, and at the same time also noticed this beautiful one.
These earrings are the perfect way to celebrate the new Harry Potter book.


We had a lot of delicious food on our honeymoon. Here's some of it: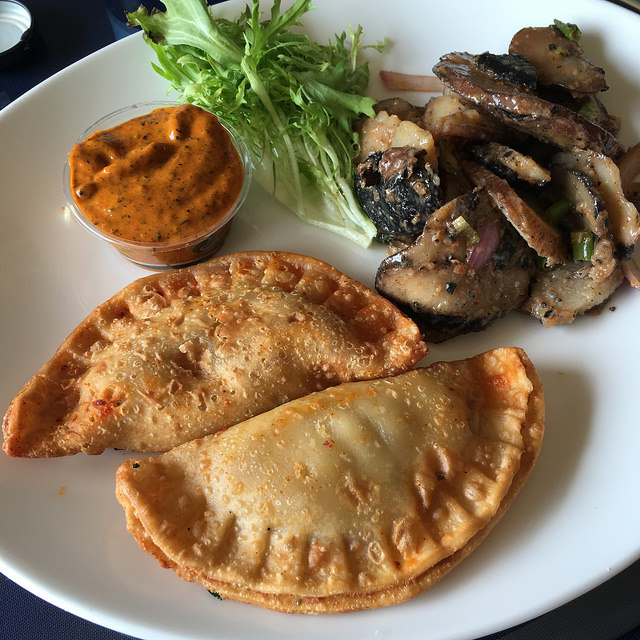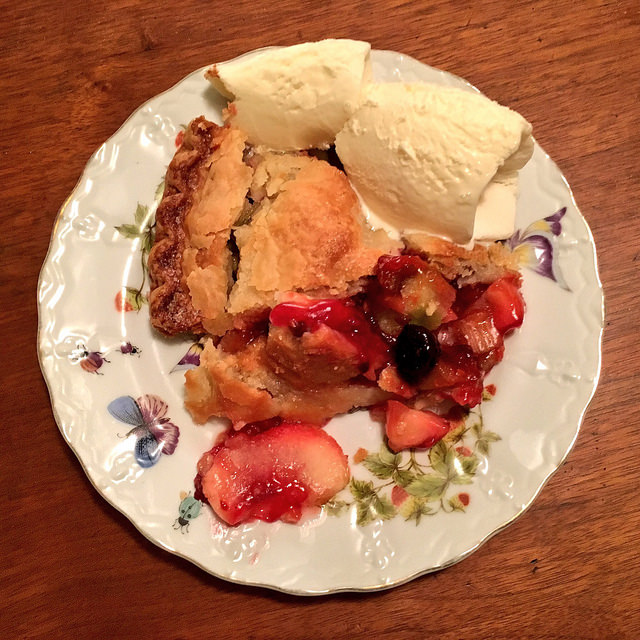 On the Fourth of July we grilled burgers and corn on the cob and watched Parks & Rec on the porch: pretty much our ideal evening.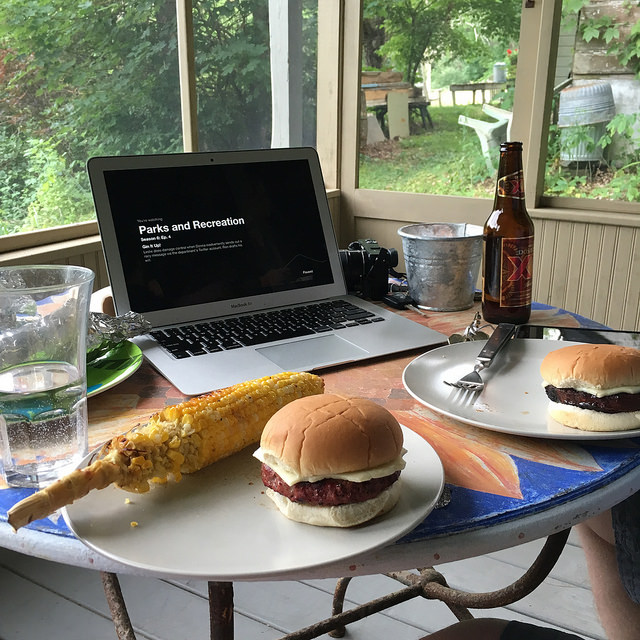 We drove by a place in New Paltz that said they'd been voted the best wings in the Hudson Valley, so we had to go see for ourselves by ordering all of their food: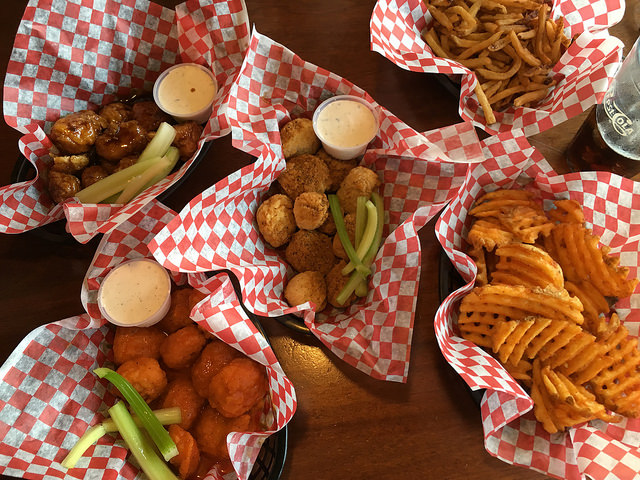 And finally, one of our Eatsy lunches in July was pizza bagels and we all lost our minds: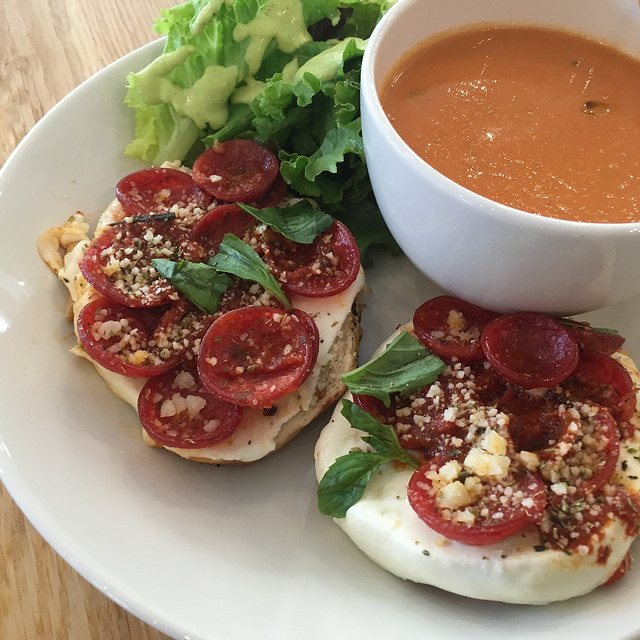 Did we watch anything besides politics this month? It don't think so. RNC. DNC. Bill Maher. The Daily Show. Last Week Tonight. So. Much. Politics. When we weren't watching actual politics we were watching Madam Secretary and Parks and Rec, so: more politics. We also watched Bull Durham, for something completely different.


My podcast listening is almost entirely filled with news and politics too: Democracy Now, NPR Politics Podcast, Slate's Political Gabfest, The New Yorker Politics Podcast. Rinse, Repeat. I also listened to the audiobook of Democracy Now! Twenty Years Covering the Movements Changing America. To avoid OD-ing on the election, I picked The View From the Cheap Seats by Neil Gaiman as my next audiobook, which I'm loving so much. (Thank you Kerry, for reminding me about this one!)

//
That's July! I hope everyone's having a wonderful summer. Let's get out there and enjoy what's left of it!