I'm back from a few weeks hiatus from the blog, and have had a wedding celebration and mini-honeymoon in the interim! I'll share wedding photos soon, and try to catch up on reviews and reading my feed reader as well. I've missed you all! Here's a look at the non-wedding parts of June:
Graham and I got a membership to the Brooklyn Botanic Garden during the cherry blossom festival, and we made use of it this month to see the rose garden in full glory: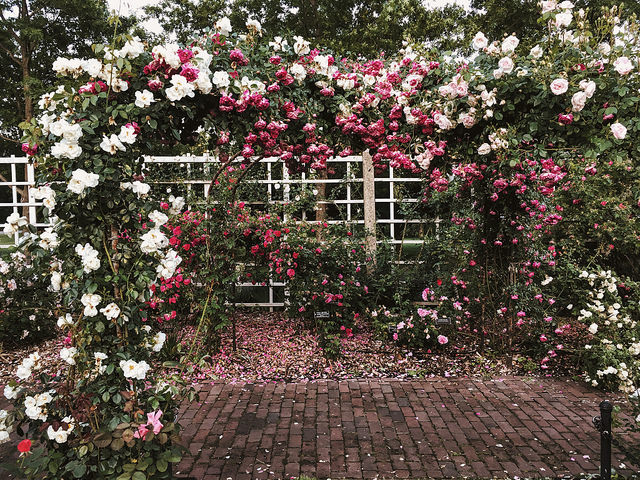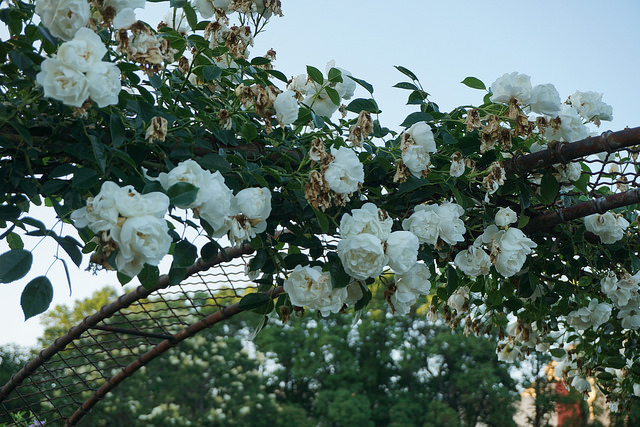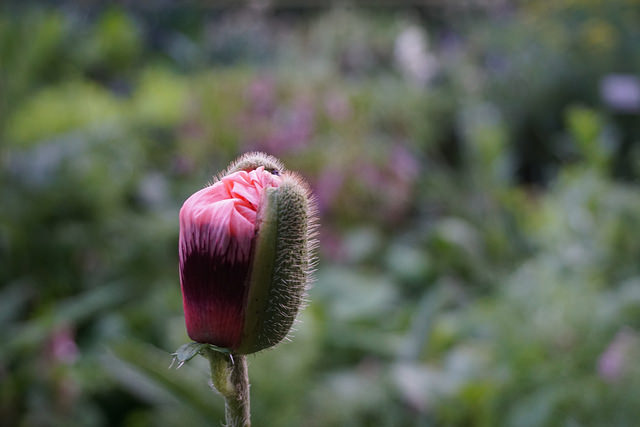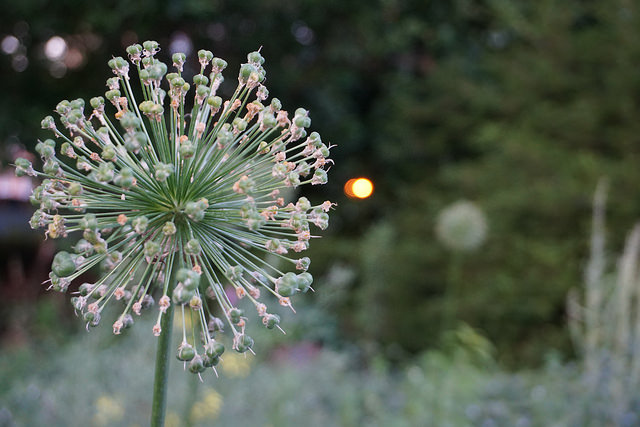 June was filled with fun work events. My team spent a lovely Friday on the upper west side, doing Hack the Museum at the Natural History Museum, and then picnicking and boating in Central Park.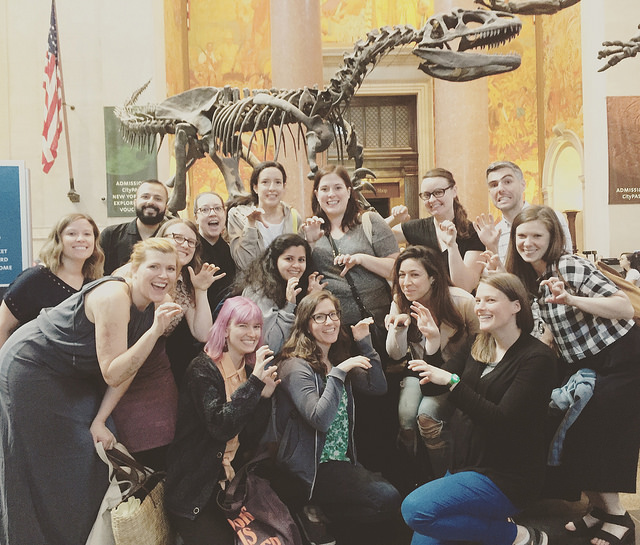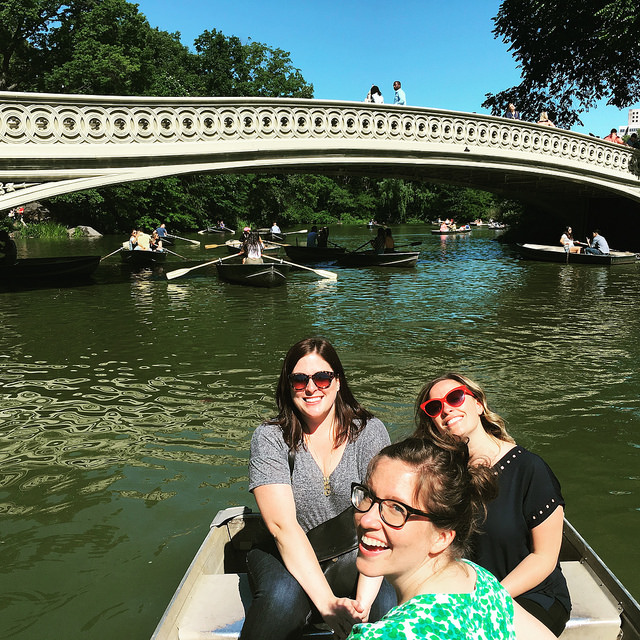 Our smaller group had a team event in June as well: we flew kites along the Brooklyn Waterfront before a lovely team dinner at Fornino's. June was also Etsy's annual Craft Party, and I had a lot of fun helping out at one of our Brooklyn events.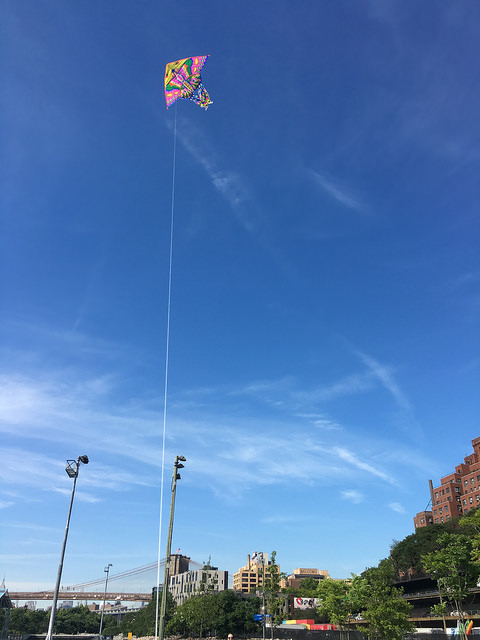 The week before our wedding Graham's family arrived in NYC for their first visit! It was so lovely to spend time with them and show them some of our favorite places in the city.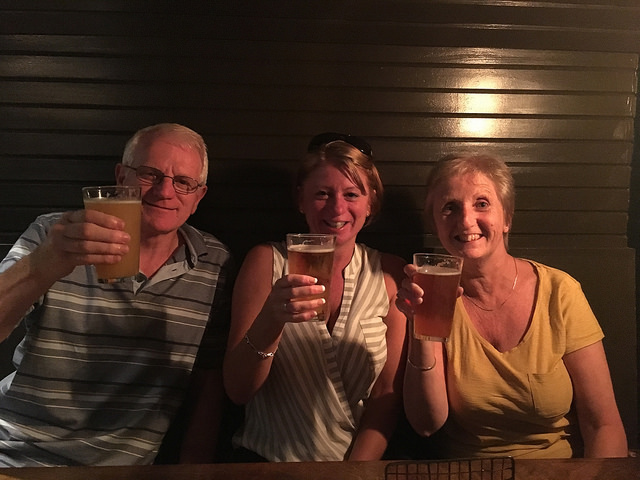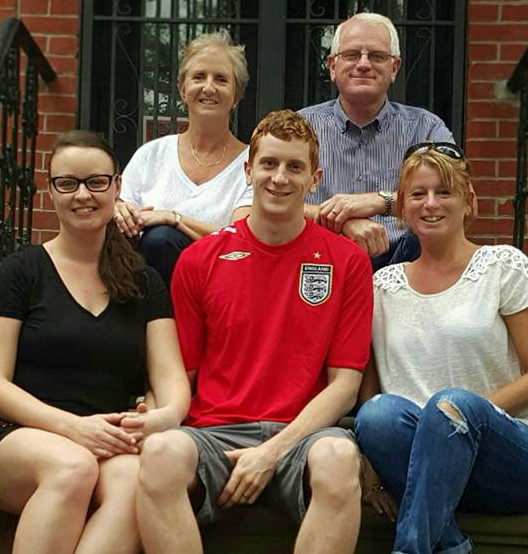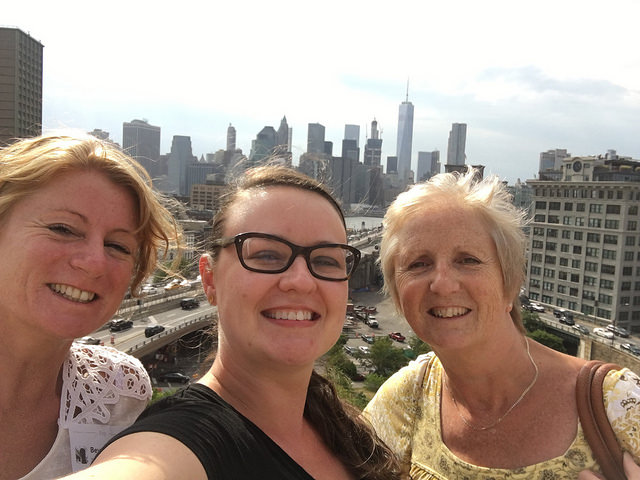 I'm finishing up Happier at Home by Gretchen Rubin, and getting started on The Four Dimensional Human by Laurence Scott. I also want to start Catch-22 soon – a book on the top of my Read My Own Damn Books list for this year. I think it will be a perfect summer read.


– The Month: June 2016
– Polysyllabic Spree: June 2016
– Homegoing by Yaa Gyasi
– Grunt: The Curious Science of Humans at War by Mary Roach


Usually I'm always dreaming of some lovely travel destination or another, but this month – after a very busy June, I'm dreaming of home. Leisurely hours to wander around Brooklyn hand in hand with my husband, visit the Brooklyn Flea, spend time with a dear friend and her newborn son while she's still on maternity leave, and relax.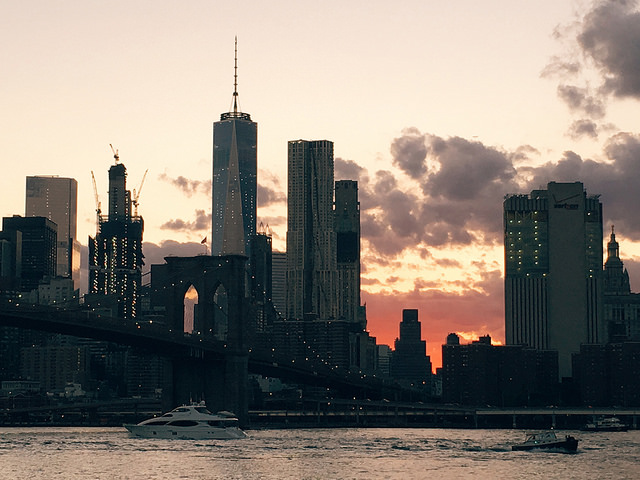 Etsy spots of the month:
I'm obsessed with these Woodland sheets. They are so magical.
There's something very appealing about these lovely gemstone stickers.
I've had to stop buying mugs for the most part, because one can only have so many, but I am coveting this one.


Eatsy in our new building has risen to a new level. It's now housed in a beautiful cafeteria, and the food is served buffet style on real plates. They not only reduce our waste, but they feel so cozy – deep round circles filled with goodness.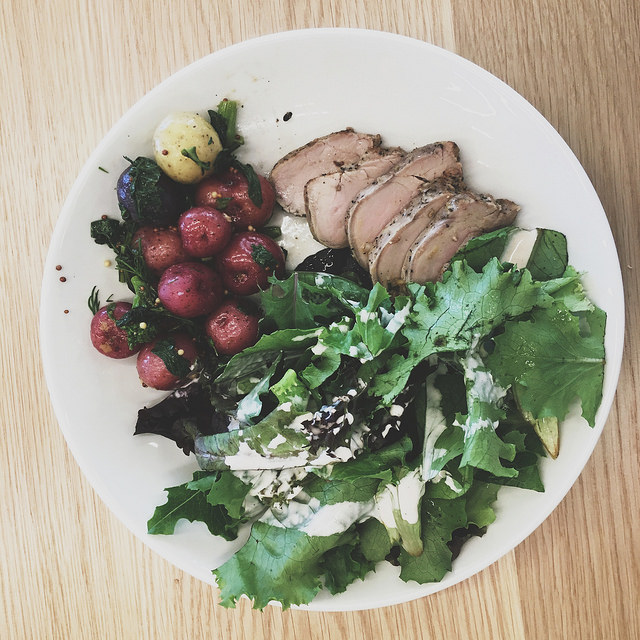 Having your in-laws in town is a great excuse to go to a diner and eat a big plate full of pancakes.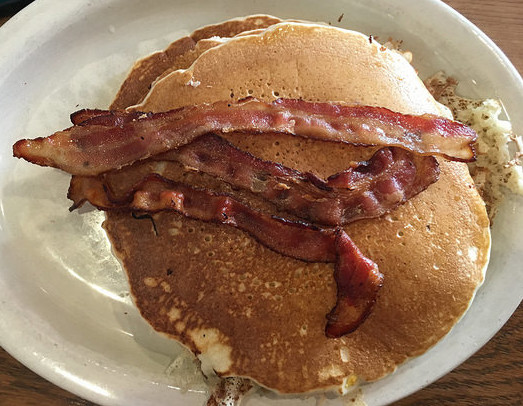 And finally, Shake Shack. Because yes.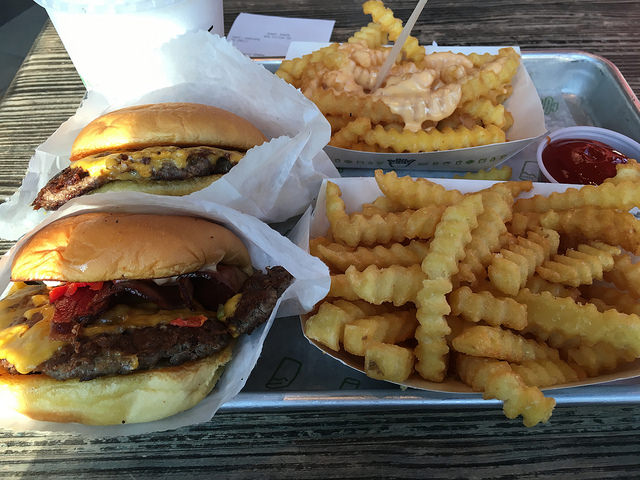 June didn't hold a lot of time for TV, but we did watch and adore Zootopia. And we're approaching the end of season 2 of Madam Secretary.


I'm currently doing a buddy-listen of First Women with Lauren, although she's much faster than me and has already finished. Next up is Shrill.

If you haven't read the George Saunders piece about Trump yet, dooooooo it. It's really great and completely terrifying. [The New Yorker]
This site ranks companies based on their gender equity ratio in leadership. I'm proud to work for a company ranked #4 of the 234 on the list. [GetLedBetter.com]
And finally, as much as I try to stay positive and act in ways that make me feel good, life needs balance. And sometimes you just need to hang out with your best friend and complain about stuff. In that spirit, I absolutely loved this recent Humans of New York, "We don't have any hobbies. But we do try to get together a few times a month to judge people and complain about things." [Humans of New York]
//
That's June – a completely lovely month that whirled by in a blur of joy! More soon when I get my head back on straight.