After BEA, I worked from Michigan for a week, hanging out with Graham, my brother, and the family dog Betsy while my parents took a vacation to Tennessee.
Michiganders joke that the state can experience all four seasons in one day – the weather can be extreme, and completely unpredictable. But a beautiful day in Michigan is just about the loveliest weather in the world, and we lucked out this visit.
I set up my work station at the kitchen table, and had a great view of the hummingbird feeder outside the front window. The hummingbirds were just starting to arrive for the season, so we only saw a few. We did see several other birds who were interested in the nectar, like this red headed house finch:
This goldfinch just seemed to enjoy the comfortable perch: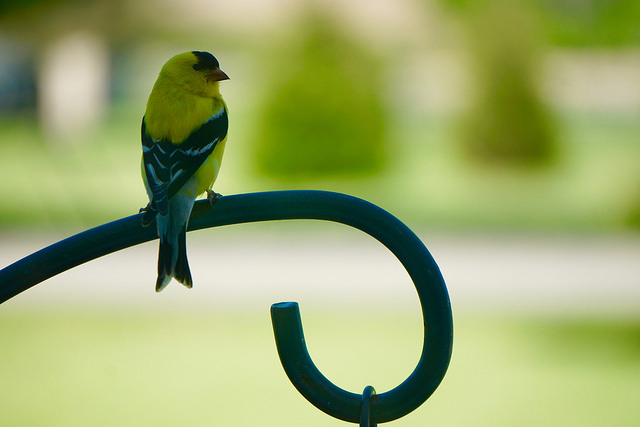 From the kitchen table we could watch the many robins, the state bird of Michigan, hopping all over the yard all day long, digging up worms: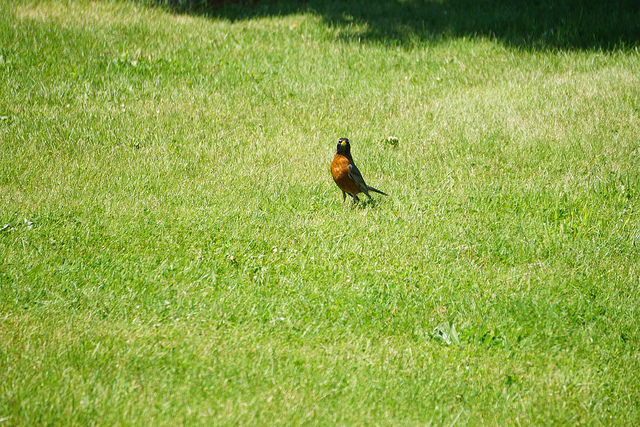 The birds also enjoyed the birdbath in the backyard. Sorry for creeping on your baths, little birds: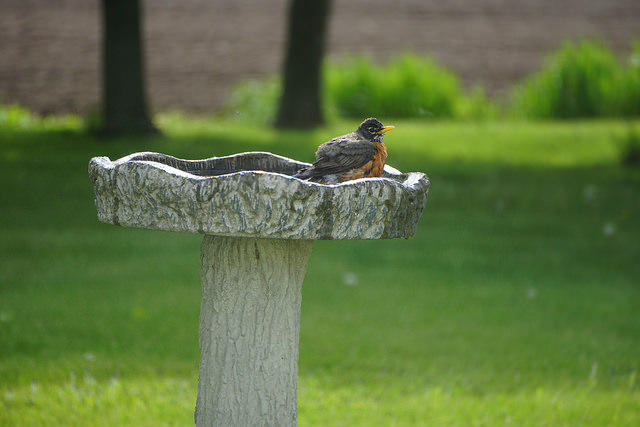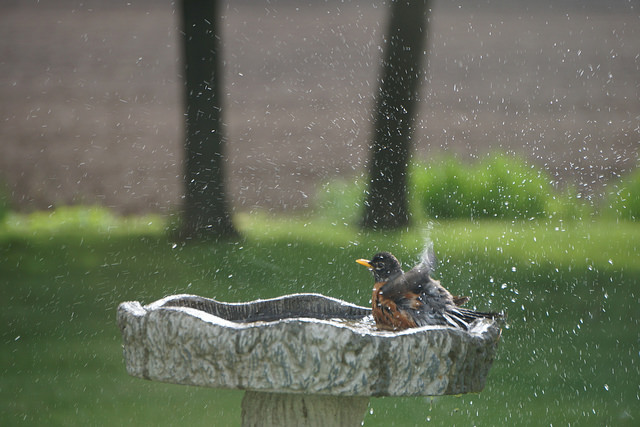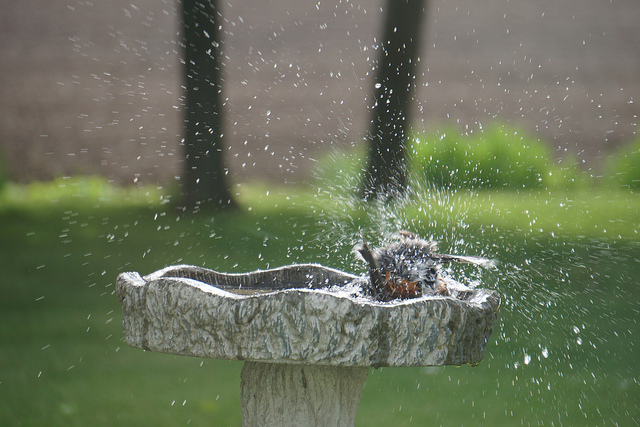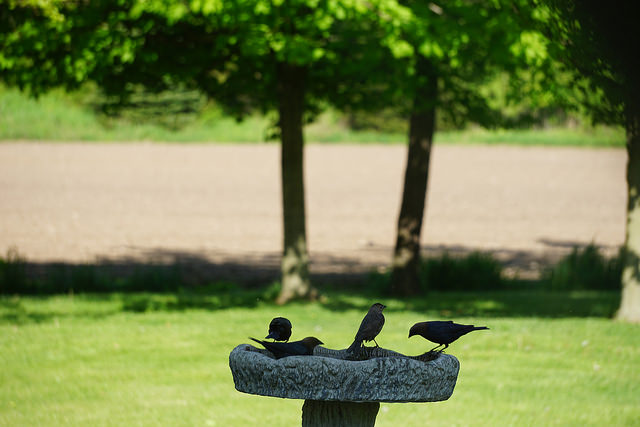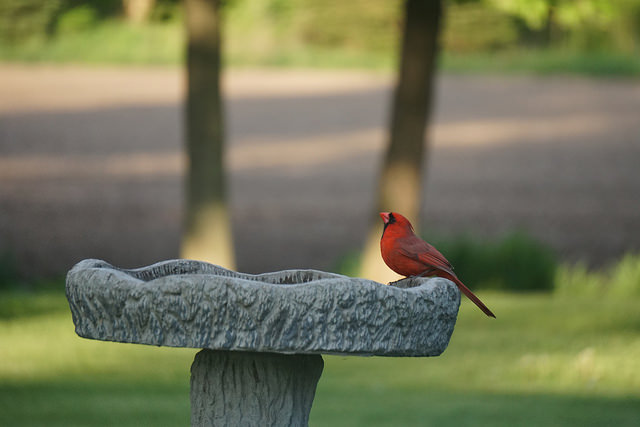 We saw many other wonderful birds that I wasn't able to get photographs of: beautiful but shy eastern bluebirds, the hummingbirds at the feeder, hawks circling over the field out back, and many woodpeckers spotted in the low trees alongside the road while we walked the dog.
Speaking of Betsy, I have to include a few photos of her, too: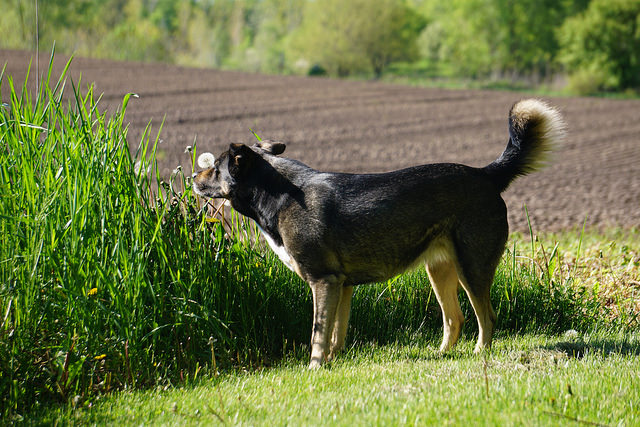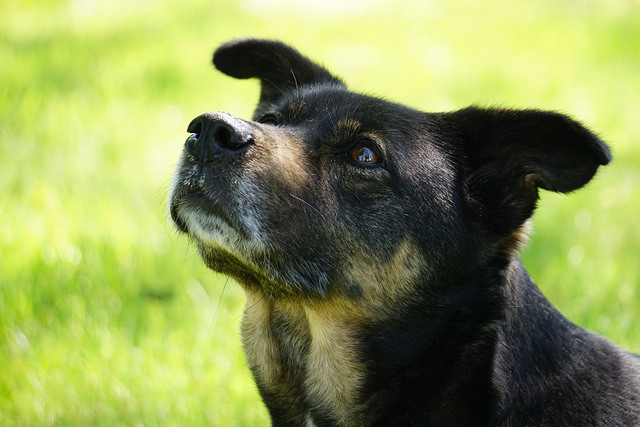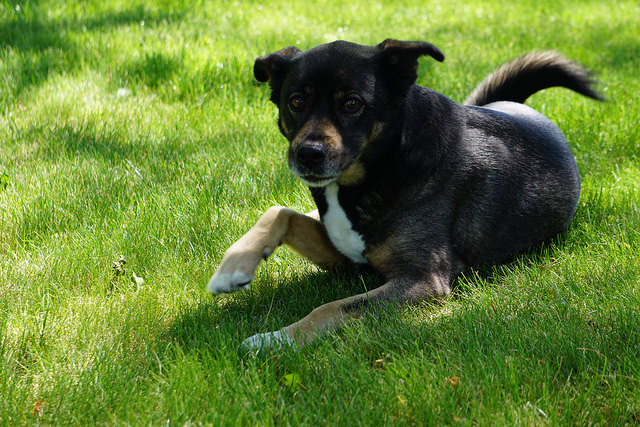 (When Graham and I first started dating and were getting to know each other, I asked him what his favorite animal was. He didn't hesitate: "squirrels." I knew I had a keeper.) While I was on calls for work or writing emails, Graham was often at the window or outside, taking photos of squirrels: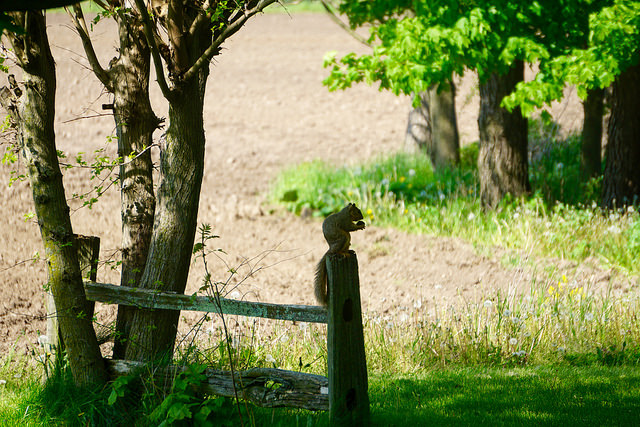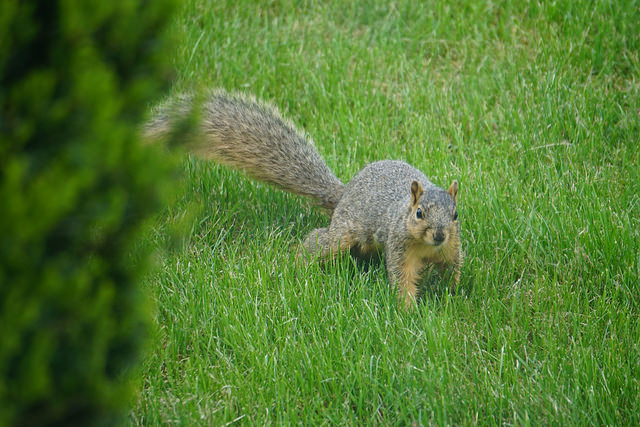 I've saved the best animal but the worst photo for last: a small baby bunny lived in the side yard under a pine tree, and came out every morning to nibble on the dandelions. This little bunny provided a wonderful presence in the yard during the week, and it was so fun to observe him or her hopping around, tending to daily habits.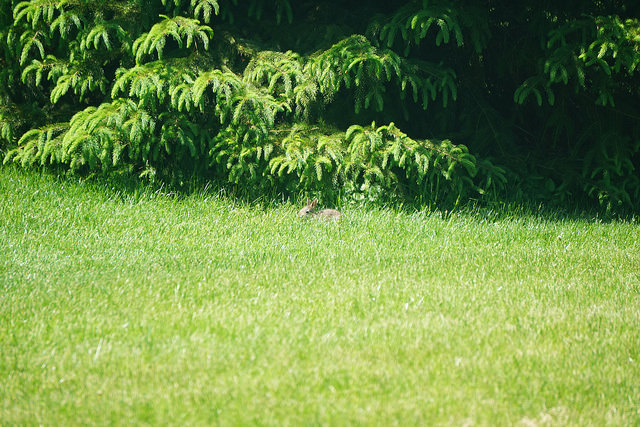 That's about it! I would like to end this post by mentioning that while yes, Graham and I love birdwatching, no — we are not in our 70s or 80s. We're just nature nerds. Maybe when we're in our 70s we'll be interested in Burning Man.