The term "life changing" is pretty hard to define. Pretty much anything we encounter is life changing, because our life changes, even just a sliver, as a result. But life changing books are particularly fun to discuss — there's something fascinating about pondering what books have the power to shape our lives in new ways. There's a new book out that features 100 cultural figures sharing the books that most influenced their lives. It got me thinking about what books have actually changed my life — beyond the books that I simply love so much that they feel like they are a part of my soul (such as A Tree Grows in Brooklyn, or Anne of Green Gables). Here's what I came up with.
Slaughterhouse Five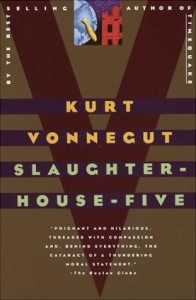 by Kurt Vonnegut
Billy Pilgrim was my introduction to the writer who would become my greatest literary hero. Kurt Vonnegut, through his fiction and non-fiction, taught me more about humanity and compassion than any other author. He was a veteran, a pacifist, a humanist; he was generous and kind. He also had a great sense of humor. He remains one of my biggest inspirations, and his collected works still provide a moral compass, and many laughs. Slaughterhouse Five also led me to Dresden on my trip around the world, my farthest literary pilgrimage so far.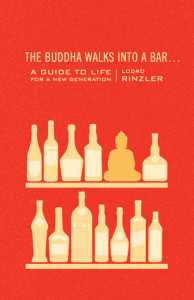 The Buddha Walks into a Bar by Lodro Rinzler
This was the first book I read about Buddhism as a way of life, and it turned my world a bit on its side, in a very good way. It introduced ideas and themes that I'm still exploring. I always feel a little weird calling myself a Buddhist, but being a Buddhist simply means actively practicing a Buddhist way of life. This book set me firmly on that path.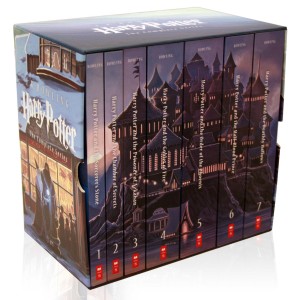 The Harry Potter series by J.K. Rowling
I hesitated for a second before adding the Harry Potter series to this list. But then I realized: when an author creates a world that you've read in its entirety 8+ times, a literary phenomena that led to midnight movies screenings with your best friends, flights to Michigan from New York so that you can attend the final two book release parties with your Mom, themed parties and celebrations, and two trips to Orlando; well: that series deserves a place on this list. When an author creates a world that feels like home to you no matter where you are, that's life changing.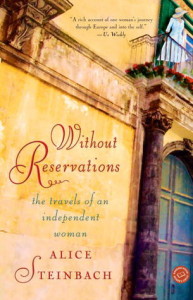 Without Reservations by Alice Steinbeck
In 2012 the first thoughts of independent travel were beginning to stir in my mind. In December of that year I found a copy of Without Reservations at a used bookstore in Cadillac, Michigan, and I devoured it. It filled a need inside me: a need to hear the story of a woman traveling solo, defining her path on her own terms. There is a line that can be drawn between my reading this book in December of 2012 and me quitting my job and heading off on a four month solo trip around the world in March of 2014. It weaves its way around other influences as well, but Alice Steinbeck changed it from a dotted line to a firm line, drawn in ink.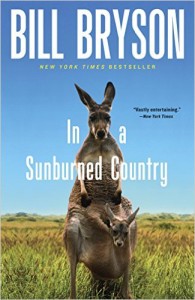 In a Sunburned Country by Bill Bryson
When the outline of my solo world travel actually started to take shape, Australia sat atop my list of places I had to include in my itinerary, largely due to having read In a Sunburned Country years before. This book was also solely responsible for my selection of a tour through Australia that included the outback – not all of them do, and it adds a considerable amount of time to your stay down under. But I had to see the outback I read about in Bryson's book, and experience it for myself. And it was there that I met the man who became my husband.
//
What books have changed your life, dear friends?