February was a hermiting month. After the busy holidays & traveling in November and December, and then getting married in January, Graham and I both needed a low key few weeks. We cooked wonderful meals, watched movies, relaxed, read, and enjoyed our first month as an old married couple. It was lovely, and March may end up being very much the same.


I've just started Charles Duhigg's new book, Smarter Better Faster. It's fantastic already, but I've realized I'm definitely craving a good novel — I've been reading & listening to a lot of non-fiction lately. I'm going to be selecting some novels off my shelves to dive into in March.


– Polysyllabic Spree: January 2016
– The Month: January 2016
– Book Blogger Appreciation Week: Kickoff & Intro
– BBAW: Interview with The Storyscape
– BBAW Day 3: Book Pushers
– The Creative Tarot by Jessa Crispin
– Making My First Quilt


We've had a few 50+ degree days in Brooklyn lately, and spring is definitely on the mind of every New Yorker (even though it's back to below freezing temperatures this weekend). I'm hoping for a nice long spring — a generous amount of sunny, crisp days in the 50s and 60s before we dive into a long hot summer. I'm particular excited for the spring cherry blossoms in the Brooklyn Botanic Garden. We missed the peak bloom last year while we were in South America, and I'm looking forward to a lazy weekend afternoon laying in the shade while little pink petals fall from above.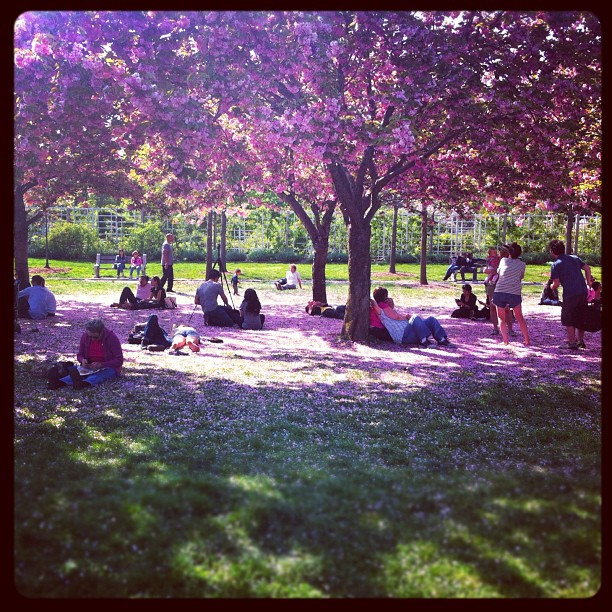 Etsy spots of the month:


This year was Graham's time being in the States for a Superbowl Sunday, and we didn't hold back on preparing our Superbowl feast. We didn't care much about the football game, but our food spread game was pretty extraordinary.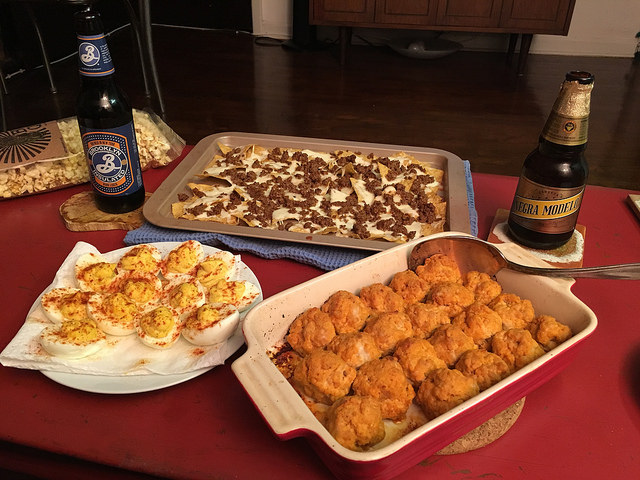 Continuing my goal of making at least one new recipe a month, I made Swedish Meatballs in February. I used this recipe from the Food Network, meant to replicate Ikea's. I think this recipe is way better than Ikea's, and tastes even better when paired with a giant bowl of homemade mashed potatoes.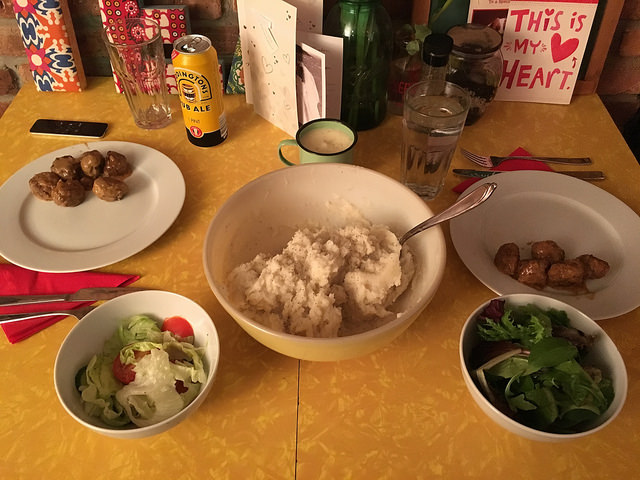 This month we watched Trumbo and Brooklyn, and started re-watching The IT Crowd. We also watched (and loved) all four episodes of Chelsea Does on Netflix.


I've just finished A House of My Own by Sandra Cisneros. It was wonderful, and I'll be posting a review of it next week. Now I'm catching up on podcasts while I decide what audiobook to start next.

The New York Times Magazine recently published their Work issue, and which includes nine fantastic articles about work related subjects: building a perfect team, work-life balance, "dream jobs," and more. All nine articles are available to read online, and I highly recommend them.
I love linked short stories, and Publisher's Weekly just posted a list of author Amy Parker's 10 favorites.
//
And that's the month! Cheers to a wonderful March.