I'm so excited that The Estella Society brought back the lovely Book Blogger Appreciation Week! The event was started by My Friend Amy in 2008, and her intent was this: Acknowledging the hard work of book bloggers and their growing impact on book marketing and their essential contribution to book buzz in general, I am excited to announce the first Book Blogger Appreciation Week. Think of it as a retreat for book bloggers and a chance for us to totally nerd out over books together. And of course, shower each other with love and appreciation. 
A full week to celebrate the incredible book blogging community? That gives me a lot of warm fuzzies. Let the love fest commence!
Today's day 1 prompt is this: Introduce yourself by telling us about five books that represent you as a person or your interests/lifestyle. 
I've decided to approach this prompt Netflix style, and introduce you to some of my favorite genres / books via the specific categories they fit into. Like Netflix:

Also, I can't stick to five, so please forgive me. Here are my favorite hyper specific book genres, and one of my favorite books from each.
POETRY THAT MAKES YOU FEEL ALIVE IN THE SPIRIT OF NATURE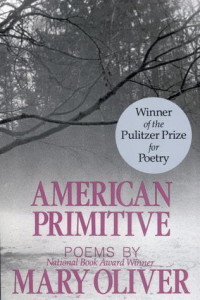 American Primitive by Mary Oliver
"I know a whale that will come to the boat whenever
she can, and nudge it gently along the bow
with her long flipper.
I know several lives worth living."
COMING OF AGE STORIES FEATURING A STRONG FEMALE LEAD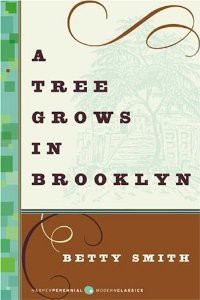 A Tree Grows in Brooklyn by Betty Smith
"Dear God," she prayed, "let me be something every minute of every hour of my life. Let me be gay; let me be sad. Let me be cold; let me be warm. Let me be hungry…have too much to eat. Let me be ragged or well dressed. Let me be sincere – be deceitful. Let me be truthful; let me be a liar. Let me be honorable and let me sin. Only let me be something every blessed minute. And when I sleep, let me dream all the time so that not one little piece of living is ever lost."
RED-HEADED KINDRED SPIRITS
Anne of Green Gables by L. M. Montgomery
"It was November–the month of crimson sunsets, parting birds, deep, sad hymns of the sea, passionate wind-songs in the pines. Anne roamed through the pineland alleys in the park and, as she said, let that great sweeping wind blow the fogs out of her soul."
BOOKS ABOUT BOOKS: THAT META LIFE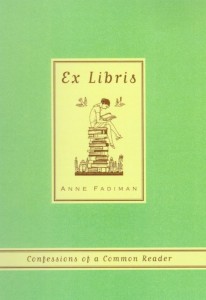 Ex Libris by Anne Fadiman
"Books wrote our life story, and as they accumulated on our shelves (and on our windowsills, and underneath our sofa, and on top of our refrigerator), they became chapters in it themselves."
SCIENCE FICTION AUTHORS WHO BECOME YOUR SPIRITUAL GUIDE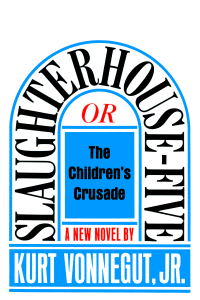 Slaughterhouse Five by Kurt Vonnegut
"And I asked myself about the present: how wide it was, how deep it was, how much was mine to keep."
PERFECT SENTENCES WITHIN PERFECTLY CRAFTED SHORT STORIES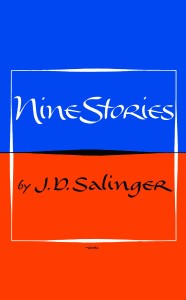 Nine Stories by J. D. Salinger
"The fact is always obvious much too late, but the most singular difference between happiness and joy is that happiness is a solid and joy a liquid."
NOVELS THAT ARE MEDITATIONS ON HUMAN MEMORY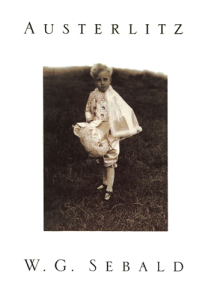 Austerlitz by W.G. Sebald
"It seems to me then as if all the moments of our life occupy the same space, as if future events already existed and were only waiting for us to find our way to them at last, just as when we have accepted an invitation we duly arrive in a certain house at a given time."
MEMOIRS THAT MAKE YOU GIGGLE AND FEEL MORE HUMAN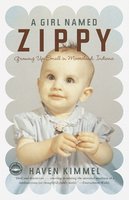 A Girl Named Zippy by Haven Kimmel
"I later discovered that in order to be a good athlete one must care intensely what is happening with a ball, even if one doesn't have possession of it. This was ultimately my failure: my inability to work up a passion for the location of balls."
GOOD OLD FASHIONED SIDE SPLITTERS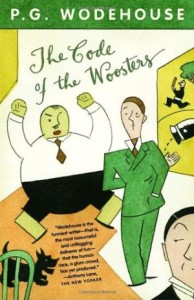 The Code of the Woosters by P. G. Wodehouse
"There are moments, Jeeves, when one asks oneself, 'Do trousers matter?'"
"The mood will pass, sir."
BRILLIANT MEMOIRS BY BRILLIANT ARTISTS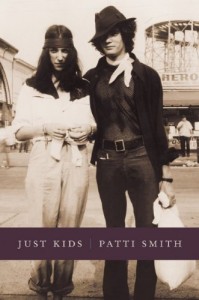 Just Kids by Patti Smith
"No one expected me. Everything awaited me."
ARMCHAIR TRAVELING AT ITS BEST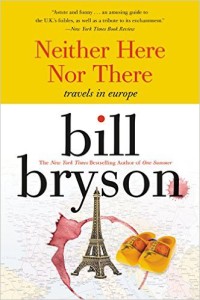 Neither Here Nor There by Bill Bryson 
"I can't think of anything that excites a greater sense of childlike wonder than to be in a country where you are ignorant of almost everything. Suddenly you are five years old again. You can't read anything, you have only the most rudimentary sense of how things work, you can't even reliably cross a street without endangering your life. Your whole existence becomes a series of interesting guesses."
ART THAT MAKES LIFE MORE BEAUTIFUL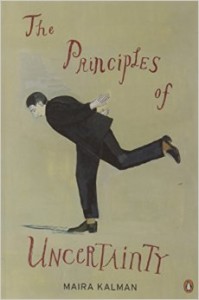 The Principles of Uncertainty by Maira Kalman
"Soon enough it will be me struggling (valiantly?) to walk – lugging my stuff around. How are we all so brave as to take step after step? Day after day? How are we so optimistic, so careful not to trip and yet do trip, and then get up and say O.K. Why do I feel so sorry for everyone and so proud?"
//
Those are some of my most loved genres, and a sprinkling of some of my favorite books. What are your favorite hyper specific genres? Share in the comments below, and follow all the BBAW love this week on Twitter!