It's #readathon day! HUZZAH!
What is Dewey's 24 Hour Readathon, you ask?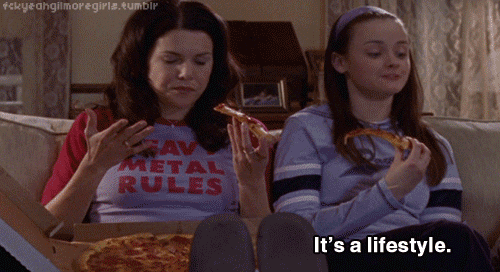 It's a twice a year event where book lovers around the world D.E.A.R. (drop everything and read) for 24 hours and eat snacks. We tweet, encourage each other, do mini-challenges, win prizes, and (most importantly) have a ton of fun. (It's so much fun that even Reading Rainbow is joining in this year!)
The three most important things to have ready for readathon day are:
1. A stack of good books. (Short ones are best.)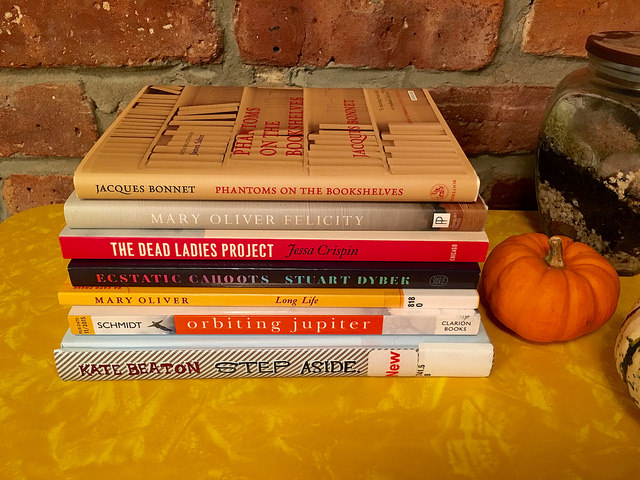 2. Snacks.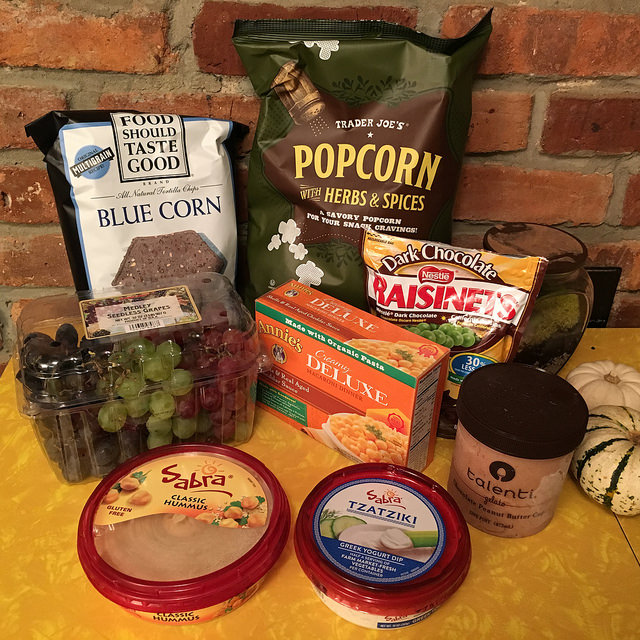 3. Delicious beverages (preferably with caffeine).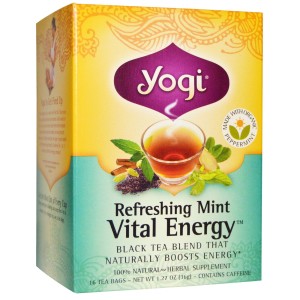 I'll update this post a few times throughout the day to share my progress, but I'll mostly be hanging out on Twitter, Instagram, and Tumblr.
Also – I'll be hosting the hour 8 mini-challenge, right here on Books, the Universe & Everything! Check back at 3:00pm ET for details & to enter!
Happy readathon to all, and to all a good readathon!
(To those who do not readathon – apologies for the all the hubbub, regular programing will return after the weekend. OR you could join in too!)
//
Update 7:22am – Opening meme
1) What fine part of the world are you reading from today? Brooklyn, NY
2) Which book in your stack are you most looking forward to? Step Aside, Pops
3) Which snack are you most looking forward to? Mac & Cheese
4) Tell us a little something about yourself! My name is Emily, I'm a Michigan native turned New Yorker, I love to read, cook/bake, and travel the world. Follow me on Twitter for a lot more updates during the readathon today!
5) If you participated in the last read-a-thon, what's one thing you'll do different today?  My beloved college football team faces off with one of their biggest rivals today at 3:30, so I'll be a bit distracted by the game during hours 9 to 12 or so.
Update 12:03pm – Hour 5
I've finished my first book of today's Readathon – Long Life by Mary Oliver. It was calming, beautiful, and reflective – a great way to start the morning. I'm now listening to the audiobook of In Defense of Food by Michael Pollan, which I hope to finish today – I have about 2.5 hours left, so I'll listen to it while cooking / other downtime. I've also done two mini-challenges so far: Cover Escape and The Ugly Cover Pitch.
Update 3:04pm – Hour 8 
Ok I've finished book #2 and it was a complete heartbreaker! Tears were running down my face the last 5 pages. Oy. (It was Orbiting Jupiter by Gary D. Schmidt.) Luckily there is plenty to distract me and turn my mood around: my mini-challenge for hour 8 just went live! Also – the MSU vs. UM football game starts during hour 8, so for the next few hours I will be fairly distracted and probably won't get many pages read. I am going to start Step Aside Pops, as I think it will be a good one to read during all the downtime during the game. I'm also planning on making a pot of chili for dinner, and doing some un-official readathon cheerleading on my laptop while I watch the game.
Update: 8:46pm – Hour 13
This might be my final readathon update today – I'm planning on settling in for some hard core reading for the next few hours and not sure when I'll fall asleep. The Michigan State game turned out to be incredibly crazy and amazing – we won in the last 10 seconds of the game. It was insane. I've been pretty distracted by all the football chaos, but I have read most of Step Aside Pops and cooked and enjoyed some delicious chili. Once I finish Step Aside Pops, I'll likely just pick up the novel I've been reading this week, The Mark and the Void, instead of starting a new book from my readathon stack.
And oh yes – here's the mid-event survey!
1. What are you reading right now? Step Aside Pops by Kate Beaton
2. How many books have you read so far? Finished 2.
3. What book are you most looking forward to for the second half of the Read-a-thon? I might fall asleep before I have time to read anything other than The Mark and the Void.
4. Have you had many interruptions? How did you deal with those? Yes.
5. What surprises you most about the Read-a-thon, so far? How fun it is to host a mini-challenge!