(I'm playing around with a slightly new format for my weekly recap posts. Feedback is welcome, and appreciated!)


I've been reading a lot of other books alongside Anne Karenina all summer, so it's taking me forever to finish. But I'm in the home stretch – less than 100 pages, and am not starting another novel until I finish. I've also been reading Slightly Foxed #47. (From the archive: why Slightly Foxed is my favorite literary quarterly.)


Graham and I have been doing a major fall cleaning / reorganizing of the apartment. This week's most exciting purchase was a new hoover! I can't express how happy vacuuming makes me – it's silly. We've also been cooking a lot (see below), and Friday we had a dinner date, and then walked along the Brooklyn waterfront to see the 9/11 memorial lights. Saturday the rain held off long enough for me to meet up with two former co-workers and friends in a park downtown for a picnic. Yesterday evening a strong rainstorm made it super cozy to be tucked away inside the apartment, eating our first pot of chili of the season and watching Michigan State take revenge on the Oregon Ducks.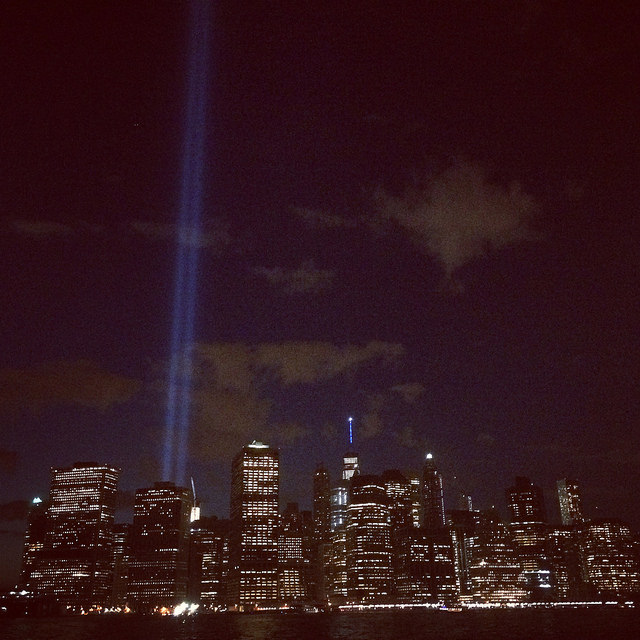 – Autumn Book Excitement
– Book Review: The Beautiful Bureaucrat by Helen Phillips


All of my US road trip photos from last year have been popping up in my Facebook memories every day, as well as the Desert Road Trip I took in September 2012. It's been making me dream of being out west: under the hot sun during the day, hiking across the red rocks, and under the wide open starry sky at night. General plans for a summer vacation camping trip out west next year have been filling my travel dreams and wanderlust.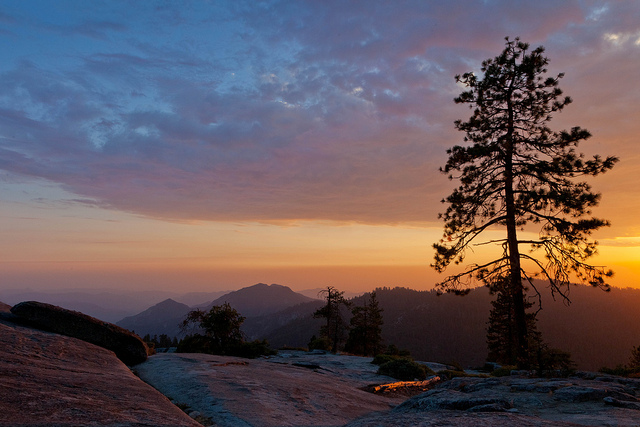 Photo by H Matthew Howarth on Flickr (CC BY-SA 2.0)


My job means a lot of time spent on Etsy (hard life, right?), and as I result I see a lot of really awesome things. I thought it'd be fun to share a few of my favorites every week. (You can also follow me on Etsy, if you want the full stream of favorites.) Additionally, I put a fancy new disclaimer on my about page, as a reminder my opinions are my own and do not reflect the views of my employer. Any links to items I share here are out of fondness and free will.


On Tuesdays and Thursdays there's a farmer's market in downtown Brooklyn, along my walking route to work. I've been stocking up on fresh vegetables and we've been roasting them with dinner every night: squash, carrots, broccoli, red peppers, asparagus, etc. It's been wonderful to have easy access to fresh food, and the broccoli in particular is ridiculously good – the best we've ever had. We cooked healthy dinners all week, and then treated ourselves to pizza and beer at a rooftop bar on Friday night.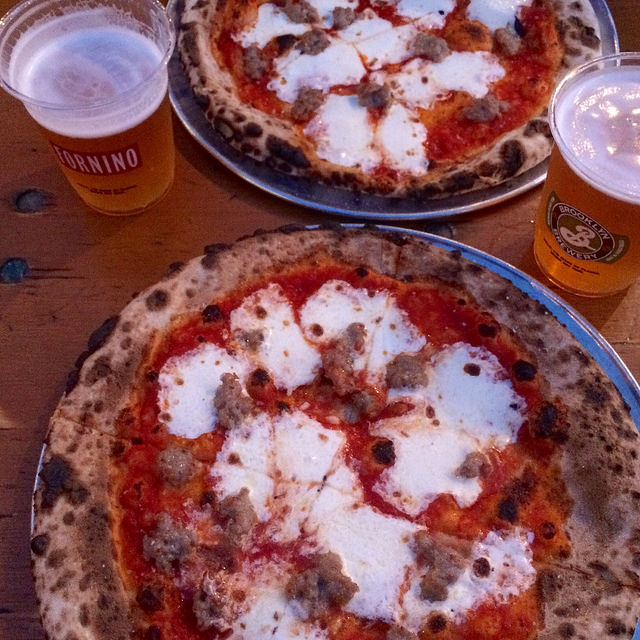 Stephen Colbert is back on the air. STEPHEN COLBERT IS BACK ON THE AIR. That's what I've been watching, and it makes me incredibly happy.


I haven't had as much time to read print books since going back to work, but I now have a lot of audiobook time each weekday – about 35 minutes each way on the walk to/from work, as well as a lot of time around the house while I'm showering, getting ready, washing the dishes, and cooking dinner. I flew through Gumption by Nick Offerman this week. I have a lot of thoughts and mixed feeling about that one that I'll be sharing soon. Now I'm listening to the audiobook of Just Kids by Patti Smith – I got the urge to re-read it to prepare for the release of her follow up, M Train.