The front cover of Between the World and Me by Ta-Nehisi Coates displays this quote at the bottom:
"This is required reading." – Toni Morrison
That pretty much sums it up. It's the most powerful book I've read in a long time. I wish that everyone would read it.
It's been very well received in general, but there have also been some extremely critical reviews. Most of those have said Ta-Nehisi Coates's outlook is too negative. (I'd counter that given the prevalence of police brutality, a cold-blooded killing spree, the burning of black churches, and Confederate flag support it's not a particularly optimistic time in America for the black community.) It's a book that challenges the reader, while sharing the world view of what it's like to be black in America. Some of it might make you uncomfortable. You may or may not agree with some of his views. But if we want to finally start to address the issues created by racism in our country (read Bryan Stevenson's brilliant piece about this need), we need to read more books like this. We need to have conversations. We need to recognize that we can be better.
I don't have much else to say about this book because Ta-Nehisi Coates's voice is the one that I want you to hear. So instead, I'll share some recent interviews with Ta-Nehisi Coates, and then share some of his powerful words with you, so you can hear from him directly.
His Democracy Now interview:
His Daily Show interview:
//
So here we go with a few quotes – I even made them into little images so they are bigger and in Futura font and easier on the eyes and sharable, if you're so inclined.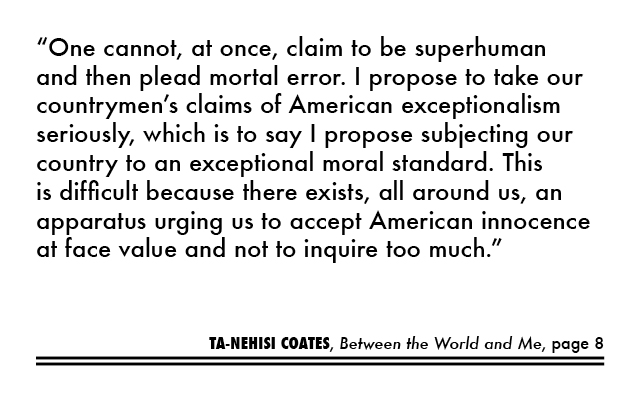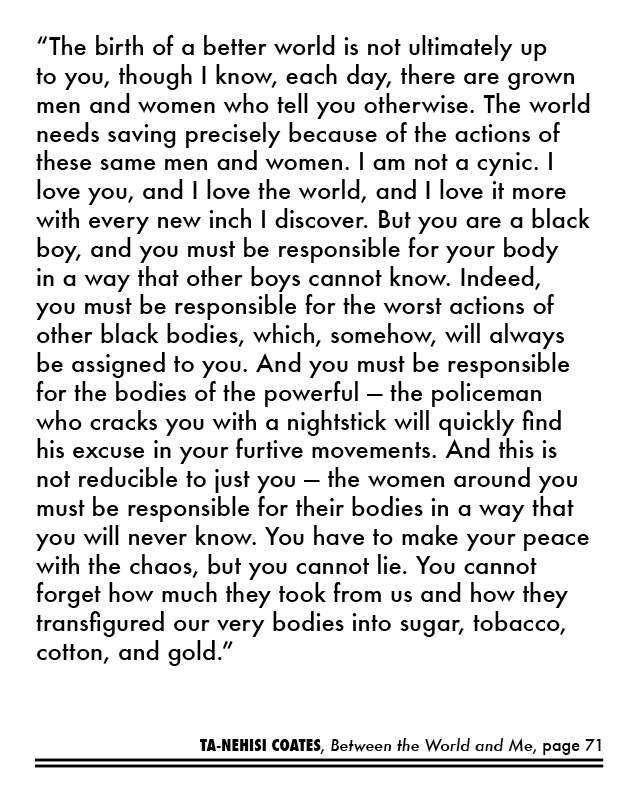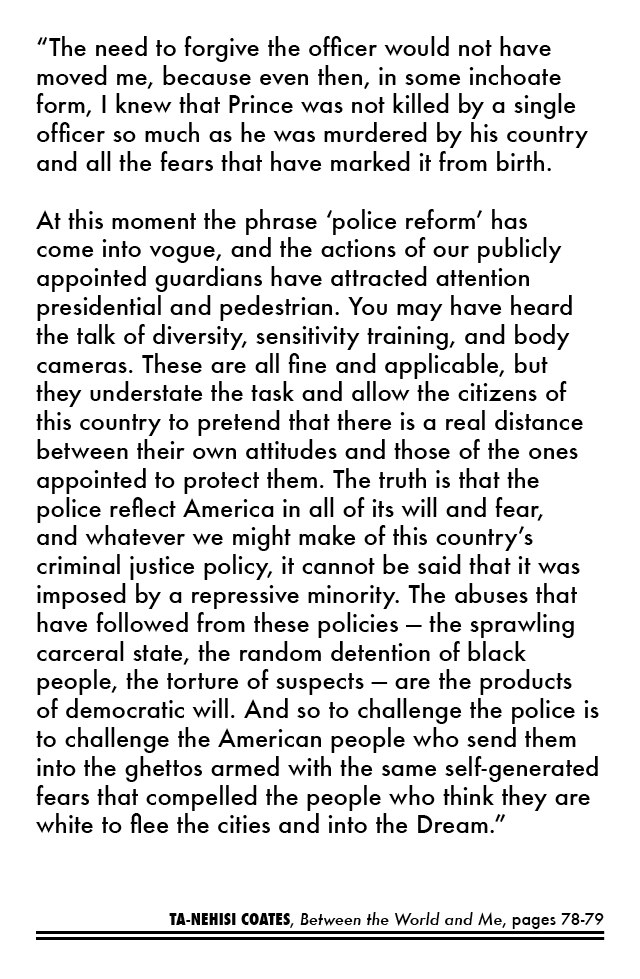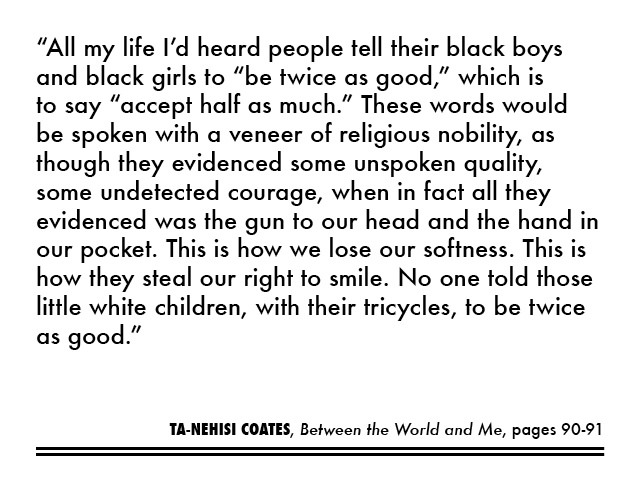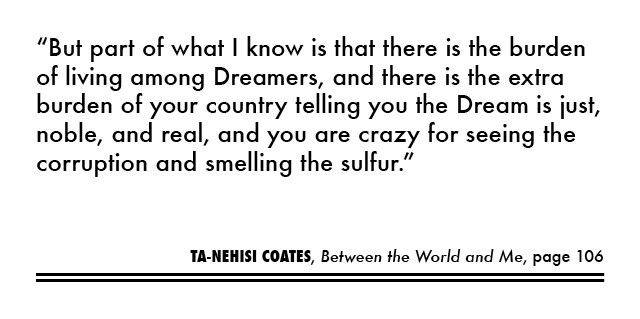 //
Now off with you … read it! Here's an Amazon link. And an IndieBound one. And here's the Audiobook. Add it on GoodReads. Go go, go go, go!