I've shared a couple of posts with my thoughts and advice on packing so far: the tech gear I take with me while traveling and my top five favorite travel accessories. Now that I'm wrapping up over a year of travel across 5 continents and 19 countries I'd like to start posting more travel tips and advice – sharing what I've learned about packing, the best travel apps, and how to plan adventures. (And oh yeah: the little topic of How and Why to quit your job and travel the world!) 
So, let's start with shoes! Here are the three pairs of shoes I took with me while traveling around the world last year.* Everyone has to adapt their packing lists to what suits their own needs and tastes, but hopefully this can help you think about how to minimize the number of shoes you need with you and how to find ones that meet a wide variety of uses.
1. Reef sandals.
These are the shoes I wore most often, especially in Australia and Southeastern Asia. It was hot, and I was doing a lot of walking, and for me Reef sandals / flip flops are the most comfortable footwear in hot weather. You can sub out any pair of sandals that you love, but make sure you can walk all day in them. A lot of girls I met while traveling wore Havaianas and they had a lot of blisters by the end of long days on foot. Waterproof is best too so that they can double as shower shoes, which are critical. (Here's a link to my favorite style of Reef sandals – the "Slap" flip flop.)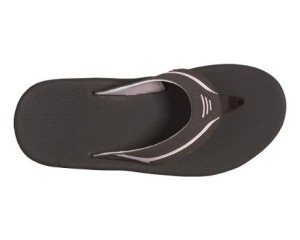 2. A pair of TOMS.
I brought a pair of olive green TOMS around the world with me (which have since been tossed due to filth) and this red pair while traveling around the USA. I wore them during "in-between" temperatures – too cool for sandals but too warm to wear socks & shoes. They got a lot of heavy use during my 6 weeks in Europe in the Spring. It would be crisp in the mornings and evenings but warm and sunny during the afternoons, and these transitioned perfectly from cool to warm to cool again. I also made sure they matched the one skirt I brought, and they doubled as "dress shoes" when I went out to eat places where I didn't want to wear flip flops. Are they dress shoes? No. Did anyone notice or care? Not that I'm aware of. And I certainly didn't care. (Here's a link to classic red TOMS.)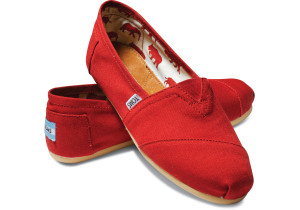 3. Hiking shoes.
When I hike, I usually prefer to wear my favorite pair of well worn Keen hiking boots. But I needed something more versatile when packing for extended travel. I decided to get a pair of hiking shoes – footwear that had enough traction for the light hiking I'd be doing, but "shoe" like enough so that I could wear them instead of sneakers while out exploring cities on foot, or on cold/rainy days instead of the TOMS or Reef sandals. (This pair from Merrell is the pair I bought last year.)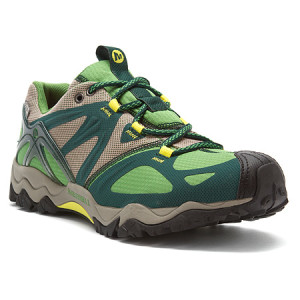 //
These 3 pairs of shoes got me through 4 months of travel in spring, summer, and fall climates. If I was planning a trip in colder seasons or locations, I'd probably swap the TOMS for a pair of comfortable, low-heeled black ankle boots. When I went on trips that had more intense hiking – like the U.S. National Parks road trip and the trip to South America for the Galapagos Islands & the Lares Trek, I swapped the hiking shoes for my hiking boots.
Things to keep in mind when packing shoes for travel:
1. Comfort is the most important thing. Don't bring shoes that you've never worn or tested.
2. When you're a foreigner in an exotic place, everything about you already looks strange and unusual to locals. You're never going to fully "blend in." Dress respectfully for the culture you're visiting, but don't stress too much about how your footwear looks – it really doesn't matter. How you behave is way more important.
3. If you really can't leave home without more than 3 pairs of shoes (maybe you feel like you'll want running shoes to exercise in while traveling, or dressier shoes for fancy places), look through your shoes and see if you can find a pair that could be tossed before coming home if you need more luggage space.
*Graham would like it to be known that he traveled around the world with ONE pair of shoes – Merrell hiking shoes. I pooh-pooh this technique, three is a much more comfortable number. I don't enjoy having my feet bound up in socks and heavy shoes when it's hot out. But I will admit that he's a guru at packing light. 
//
What are your favorite shoes to wear while traveling? How many pairs do you usually bring?