Hello! I hope everyone in the U.S. had a lovely 4th of July! I've spent a crazy amount of the past week in a car, in 2 countries and across 9 states. I'm settled down now for a few weeks and very happy to keep Google Maps closed for a while.
Graham and I are in Michigan, and we spent the holiday weekend in Lake City with my immediate & extended family. We had a lovely & relaxing weekend celebrating the 4th, watching fireworks, cooking & eating BBQ, and playing games with my family.
Here's the Petoskey High School Steel Drum Band performing on the 4th in Lake City, Michigan: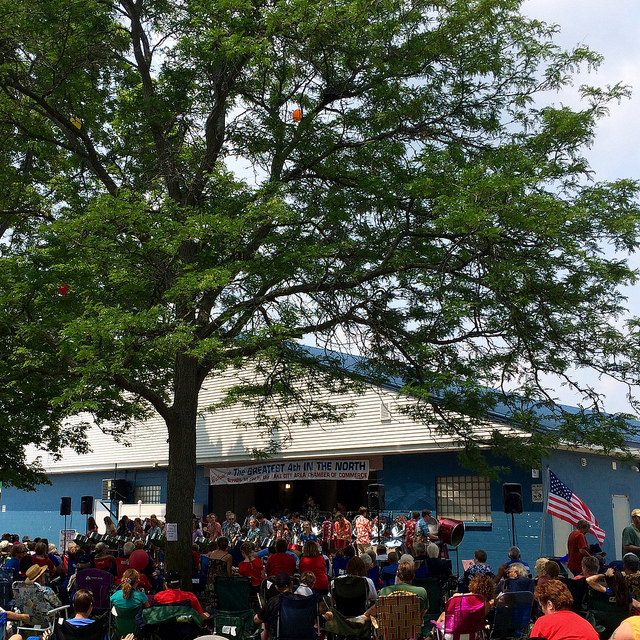 During our two weeks in Michigan I want to spend as much time as possible reading, cooking, and being outside. The blog will be on the back burner a bit, but I will be spending some time online & writing in the mornings, so there will still be several new posts each week. I'm planning on posting a June reading wrap up, photos from Prince Edward Island, and a few book reviews.
//
READING
I finished a couple of books last week: Modern Romance by Aziz Ansari and the amazing and important Citizen by Claudia Rankine. More posts/thoughts about these two soon.
WATCHING
Not much other than a massive catch up on The Daily Show and Last Week Tonight from while I was in Canada. Graham and I have a long list of movies we want to catch in the theater while we're in Michigan.
LISTENING
I just started the audiobook of Mom & Me & Mom by Maya Angelou. It's narrated by Maya herself, and it's so wonderful to listen to her voice reading her own work.
//
So that's the short update for this week! What's new with you?