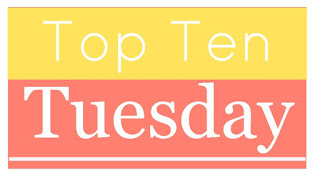 Top Ten Tuesday is a weekly meme hosted by The Broke and the Bookish. This week's theme is: Top Ten Books On My TBR For Summer 2015. 
I'm tremendously bad at setting a list of books to read over a certain time period and then sticking to it, so I was a bit hesitant to even draw up this list. But I decided to throw caution out the window and into the hot sticky air (there's very little wind right now in NYC) and create a list of books I intend to read this summer. If I actually read over 50% of the titles on the list, I will consider this list to be a spectacular success and will pat myself on the back and reward myself with an ice cream Snickers bar.
1. Anna Karenina by Leo Tolstoy – As I mentioned in Sunday's weekly recap post, my #1 book priority this summer is reading Anna Karenina. It's been on my shelf, unread, since 2006 and I've made a pact with my friend Emma to read it together this summer.
2. Modern Romance by Aziz Ansari – this came out today and my Audible pre-order is already downloaded on my phone. I'm restraining myself and am determined to finish the audiobook I'm currently listening to before I start this one, but it's next on the list.
3. The Martian by Andy Weir – I've had this one for a while, and it's moving up on the TBR list because I want to read it before the movie comes out.
4. Missoula by Jon Krakauer – Not really a lighthearted beach read, but an important book that's next on my audiobook queue after Aziz.
5. All the Light We Cannot See by Anthony Doerr – I fully intend to read the latest Pulitzer Prize winner this summer. Whether or not I actually do… only time will tell.
6. The Summer Kitchen by Louise Andrews Kent and Elizabeth Kent Gay – This is a cozy little vintage novel / food writing book from 1957. I picked it up at Brooklyn Flea several summers ago, and I'd like to finally read it this summer. Summer is, obviously, the only appropriate time to read this one, so if I don't get to it, it'll have to wait until next year.
7. Goodbye Stranger by Rebecca Stead – one of the galleys I was most excited to snag at BEA this year. I'm very excited to read this middle grade novel by Newbery winner Rebecca Stead. Her books are so lovely.
8. Saint Mazie by Jami Attenberg – This looks like a very fun, travel appropriate novel, and I'm hoping my library copy arrives in time to take with me to either Prince Edward Island or Michigan.
9. The Love of a Good Woman by Alice Munro – Something about summer seems perfect for short stories, and I've been wanting to read more Alice Munro.
10. Why Not Me? by Mindy Kaling – I'm usually a "summer ends on Labor Day" kind of girl, but I'm going to expand this list to the real equinox and include Mindy's book. She's expanded her career from a quirky, smart writer / actor on The Office to a major Feminist-in-Hollywood heroine since she wrote her last book, and I'm excited to read her new collection of essays and hear what the journey was like for her.
//
What's on your TBR list this summer? Are there certain types of books you like to seek out or stay away from during the summer months?