I was born and raised in beautiful state. It's also a state that isn't big on most people's travel radars, unless you have a personal connection to it. I'm not quite sure why that is – it's probably a combination of location and lack of a major big city that people actually want to visit.
But as Michiganders know, there's a lot to see, and a lot to love. In-state vacations are very popular in Michigan, and I don't think residents mind that their favorite places aren't crawling with pushy tourists.
Here are some of my favorite places, some of which have been a big part of my life:
Beyond this list here's also the Holland Tulip Blossom Festival, the Traverse City National Cherry Festival, the Gerald R. Ford Presidential Library, the Henry Ford Museum, Isle Royale National Park, over 100 State Parks, and 3,126 miles of Great Lakes shoreline (we have the most fresh water coastline of any state).
Michigan is also now known for a thriving craft beer culture. Bell's and Founder's are the biggest craft beer manufacturers, and their beer is distributed across the country. But we also have over 150 microbreweries all over the state, and Michiganders enthusiastically support them.
The last decade has also seen a revitalization of many of our smaller cities such as Kalamazoo and Grand Rapids. The downtowns of each were struggling as a result of urban sprawl, but are coming back to life thanks to a growing local business and arts scene.
In short, it's a pretty damn good state. And it's shaped like a high five! What more could you ask for?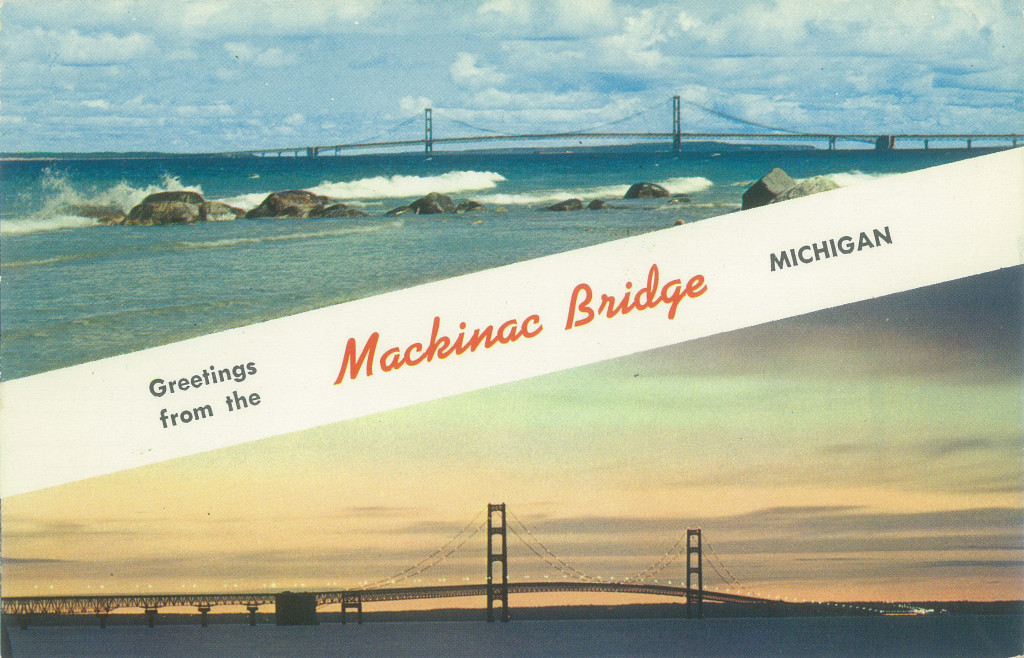 So there's a bit of Michigan 101, now I'll tell you about my most recent trip there.
I've only been into camping for about 3 years, and until this summer never had the opportunity to plan a camping trip in my home state. I used this guide from MyNorth.com to plan our camping for this trip. It was really fun to get to experience my home state in a new way.
We started off by driving about 3.5 hours north from Kalamazoo, up to Fisherman's Island State Park, near Charlevoix. We booked an epic campsite – right on the Lake Michigan waterfront. We had a view of the lake from our site, and a private path to walk down about 40 feet to the beach.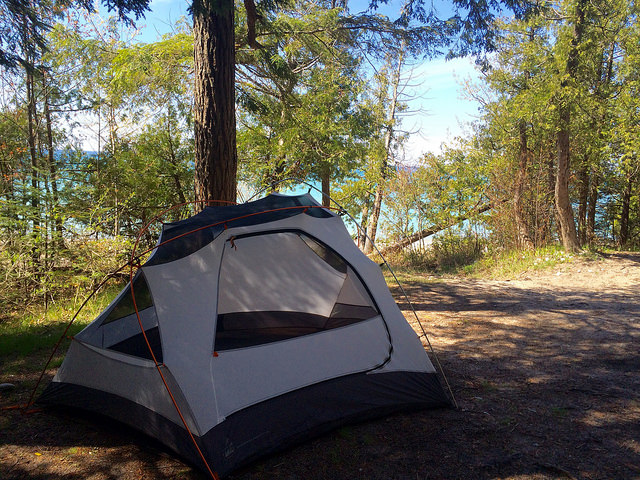 After we built our campsite, we spent the late afternoon walking along the beach and skipping stones.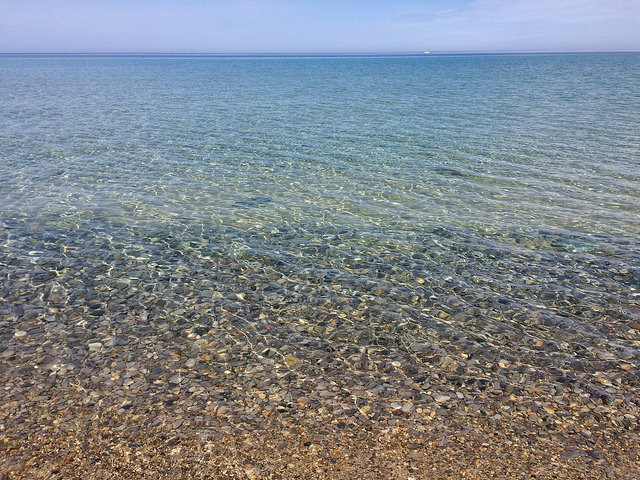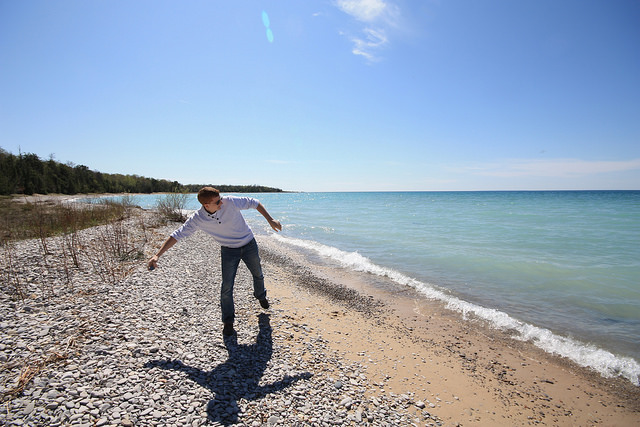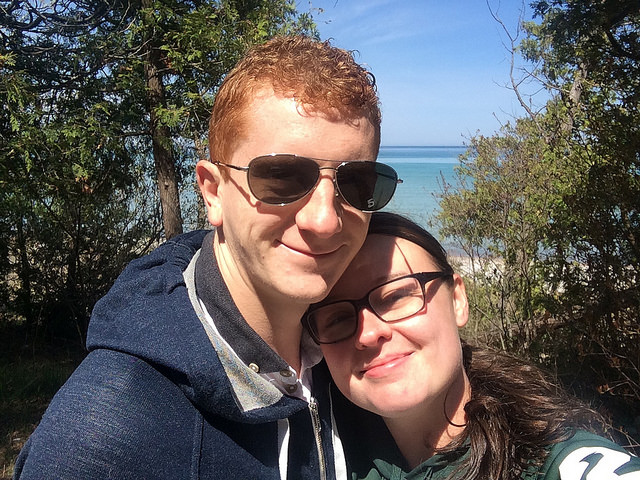 That night we cooked hot dogs for dinner, made s'mores, and watched the sunset over the lake.
We then wrapped up in extremely warm clothes and hunkered down the tent, where we proceeded to shiver as we fell asleep.
An hour later, we both woke up. Absolutely freezing. Our bags weren't warm enough and our usually warm tent appeared to have a draft coming in – not something you want when the wind is blowing off of Lake Michigan 40 feet away.
We laid there for a bit, wondering what to do. It was so very cold. We decided to bail out of the tent and drive into down and find a motel. It was midnight.
We found a place that had a 24 hour phone reception, and they luckily had fantastic preparations for after-hours check ins – they gave me a code for the side door, and directed us to a mailbox that had a key to an available room.
We turned the heat up to 75 and then promptly fell asleep.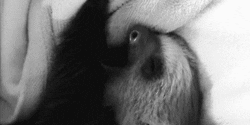 We couldn't help feel a bit impressed with how cold it got. We've camped in the Andes at 14,000+ feet, in Yosemite at 9,000+ feet, and it took Lake Michigan winds to break us. Pretty impressive, Michigan. (Next time, we won't try camping off season without 4 season sleeping bags. Although I think we were just unlucky – the next weekend it was above 60 degrees at night).
The next day we explored Charlevoix and Petoskey, both charming towns. We visited four independent bookstores, stopped for incredible slices of pie from Grand Traverse Pie Company, had a tasting flight at a local tap room, and went for a short walk along a nature reserve. Here are some photos from our day: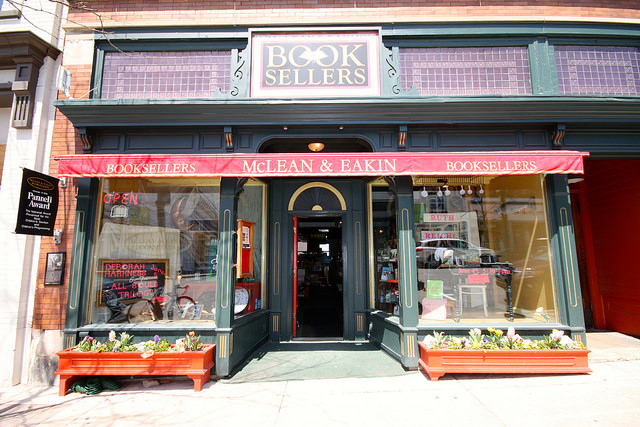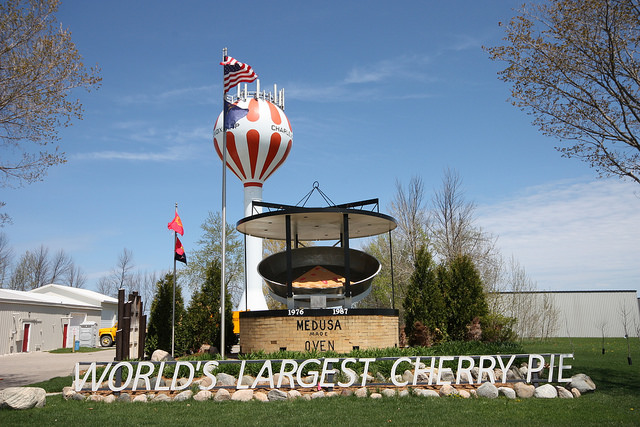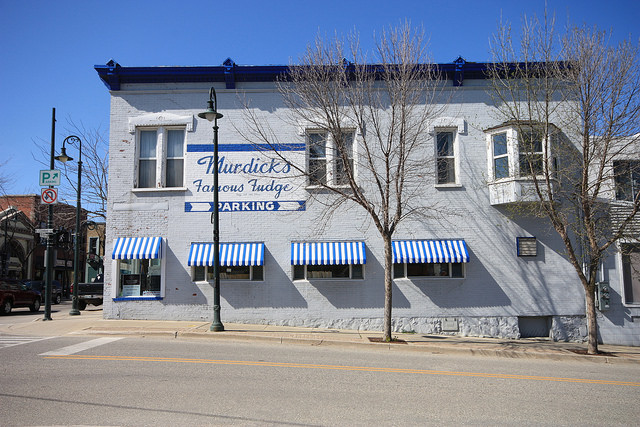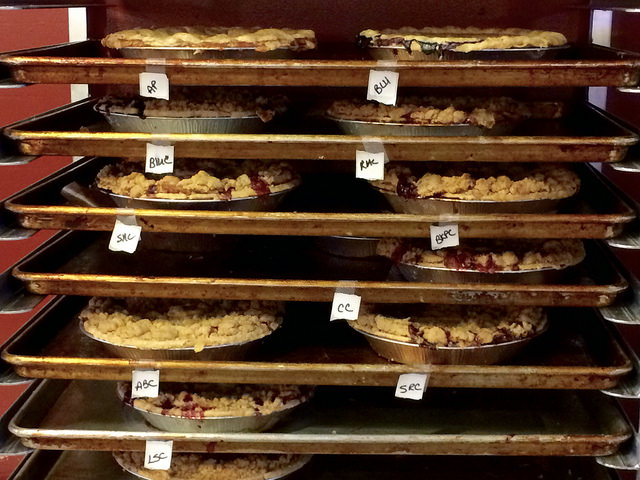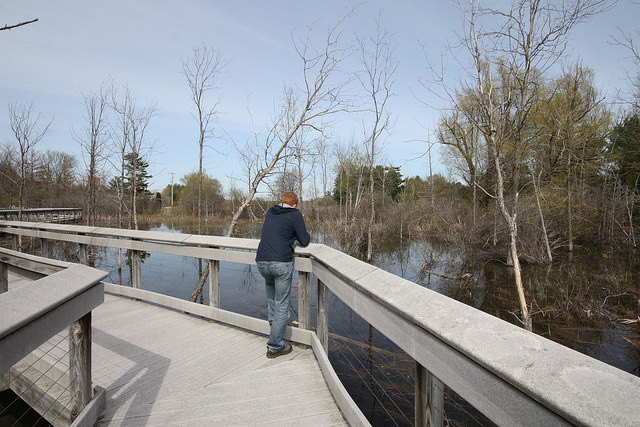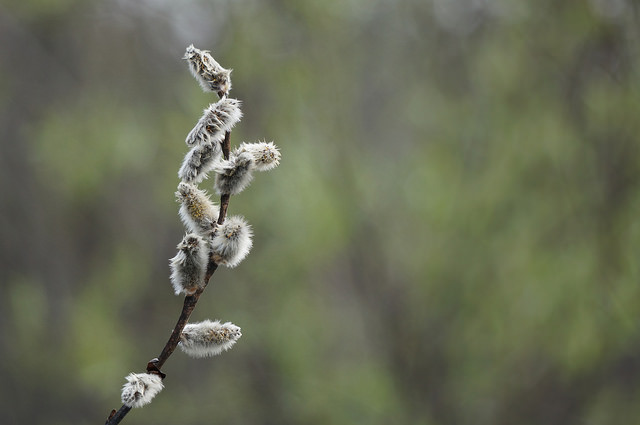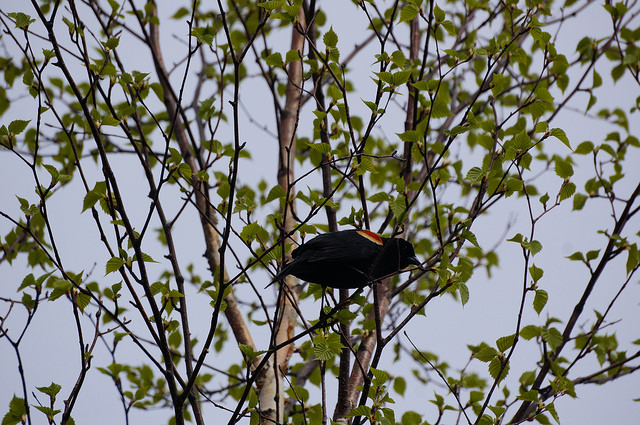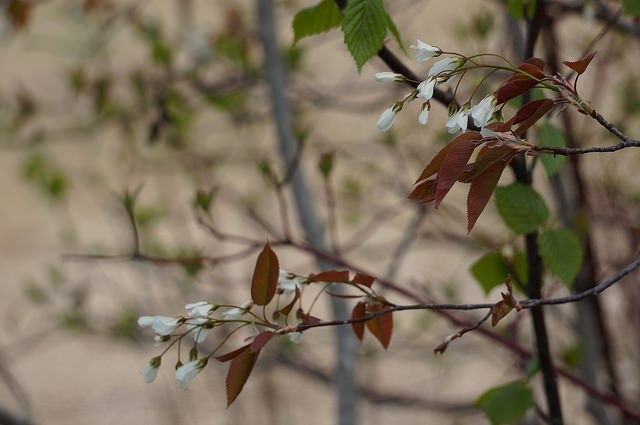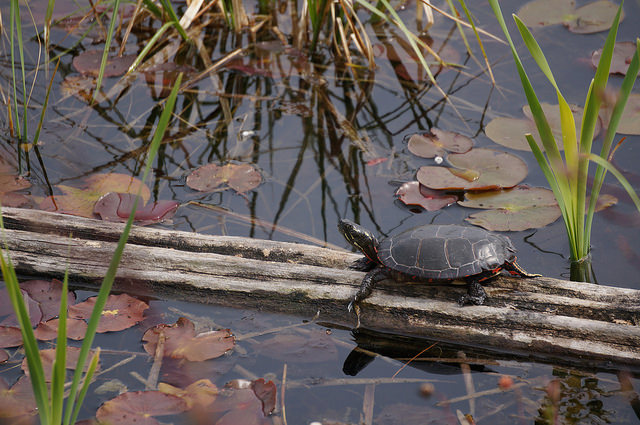 The next day we set out for Michigan's Upper Peninsula, driving across the 5 mile long Mackinac Bridge that spans the distance between the lower and upper peninsulas.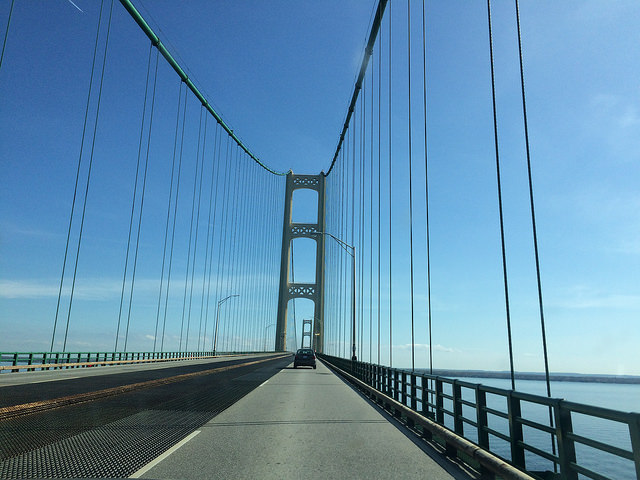 We reached the town of Paradise, Michigan in the late afternoon and checked into the little cabin on Lake Superior that we had booked.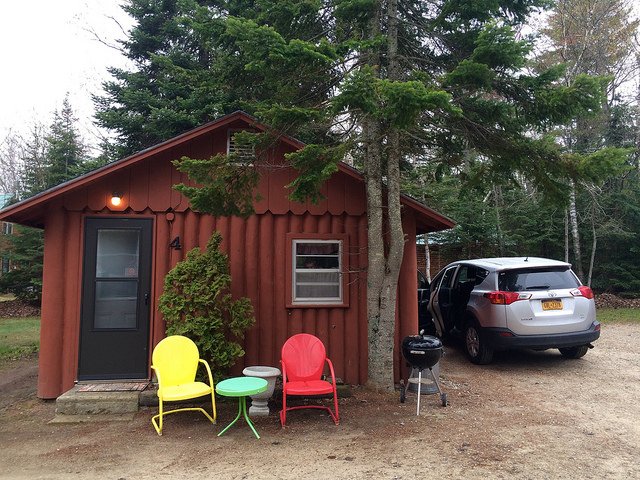 This is what Lake Superior looked like while we were there. If we had known, we might have had a hint about how cold our camping would be.
The following day we headed to Tahquamenon Falls State Park. We enjoyed seeing the falls, but had the most fun hiking in the park.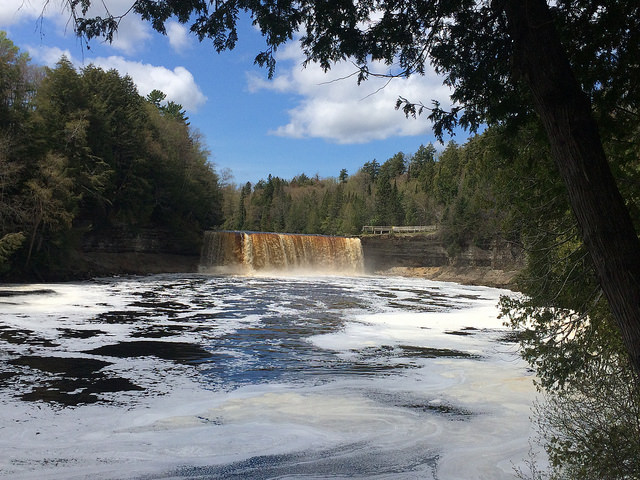 We hiked from the Lower Falls to the Upper Falls, a 4.5 mile trail that winds along the riverbank. It's a beautiful trail, and it climbs up and down the banks so that your vantage point over the river changes as you hike. A lot of the hike looks like this: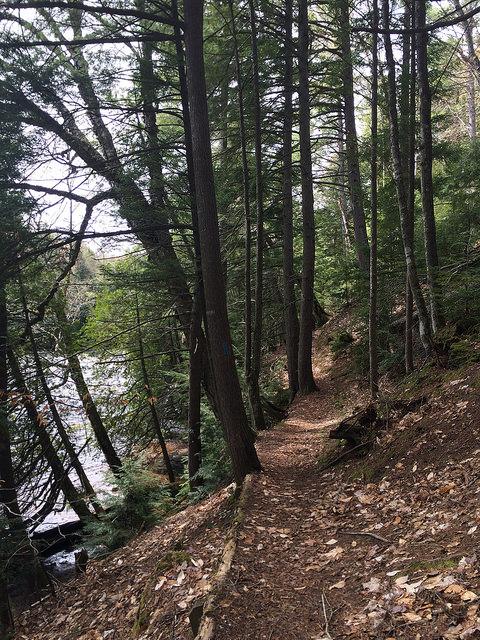 And the view of the river often looked like this: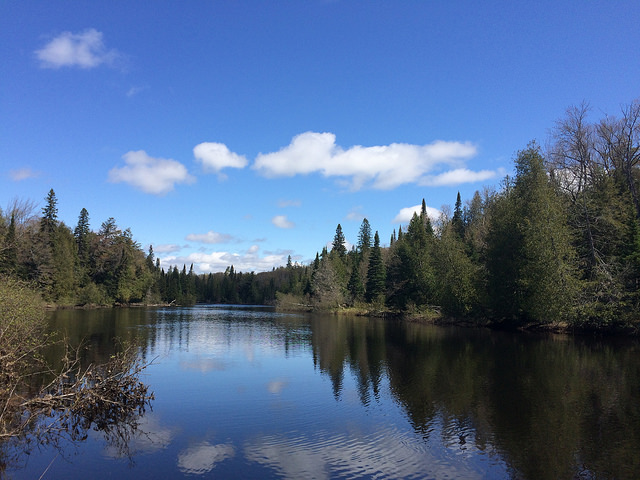 We were there in the middle of May, so spring was just bursting into bloom all around us: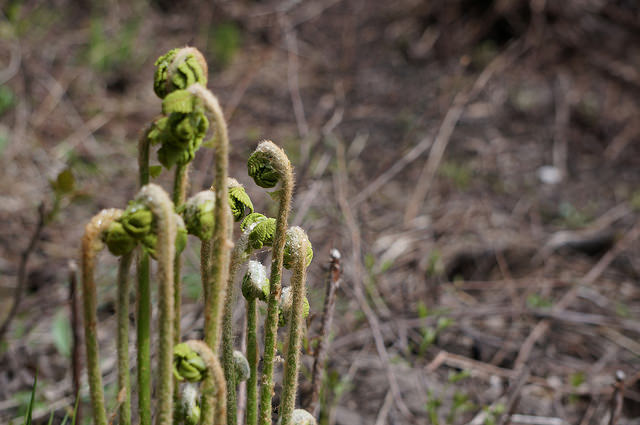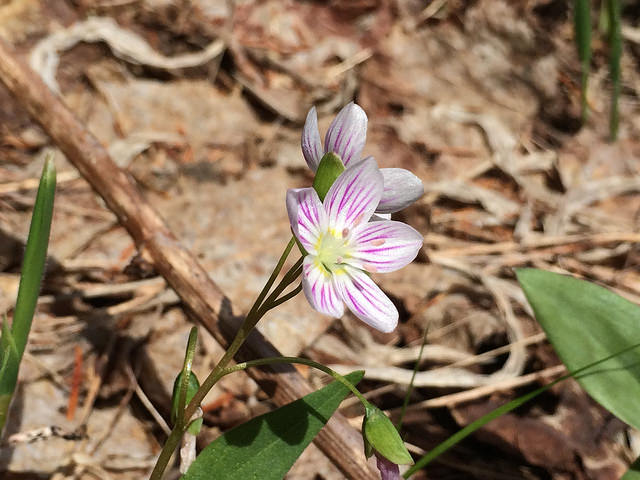 We saw a good variety of wildlife as well: red squirrels, chipmunks, sparrows, a turtle, and frogs.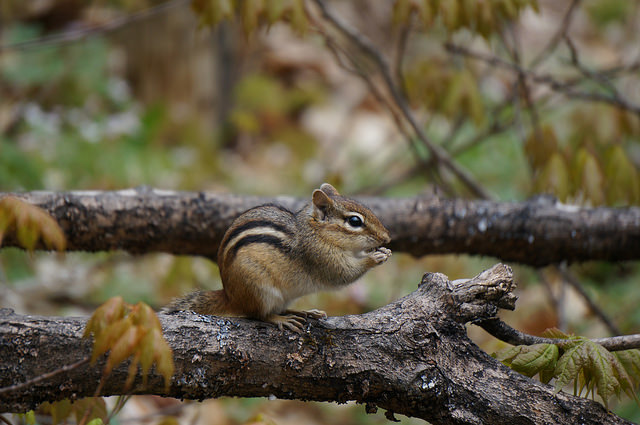 Sometimes you have to keep a keen eye out to spot things: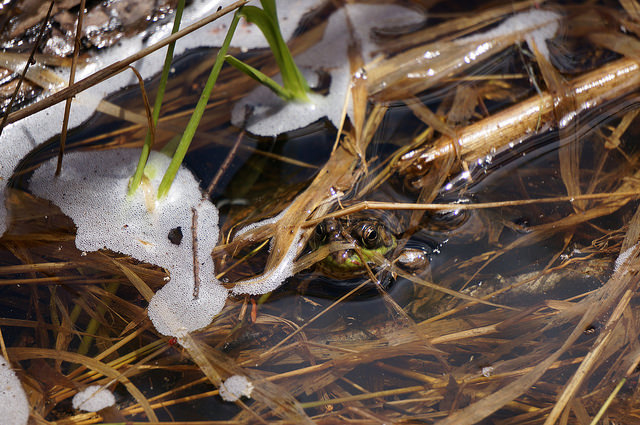 The other delightful thing about the hike is that it ends by Tahquamenon Falls Brewery, where you can partake in a much needed meal, and a cold draft root beer or microbeer. We had a great meal, and then headed back downstate, across the bridge, and back to my parent's house.
//
We will likely be returning to Michigan this summer, so I'll continue to share photos from my home state.
Have any of you been to Michigan? Or do you hail from another state that's also under-appreciated/visited?