Monday was Towel Day – an annual celebration of the wonderful Douglas Adams. I first read his books in high school, and it was the first time I read books written for adults that were funny. I was instantly hooked, and have remained so. (Fellow Adams fans probably noticed that the name of my blog pays homage to him, as well as my search bar.)
But the best part about Douglas Adams is that while he's making us laugh, he's also sharing powerfully true observations about the human condition, and yes – words to live by. He reminds us to not panic, and that the question is often more important or more difficult than the answer.
I don't think I could possibly choose a favorite Douglas Adams quote, but I love the quote below because, while it's silly and funny, it's also a reminder that there's often no step by step plan on how to succeed at a goal – sometimes you just have to set your mind to something and keep trying until you find a path that works.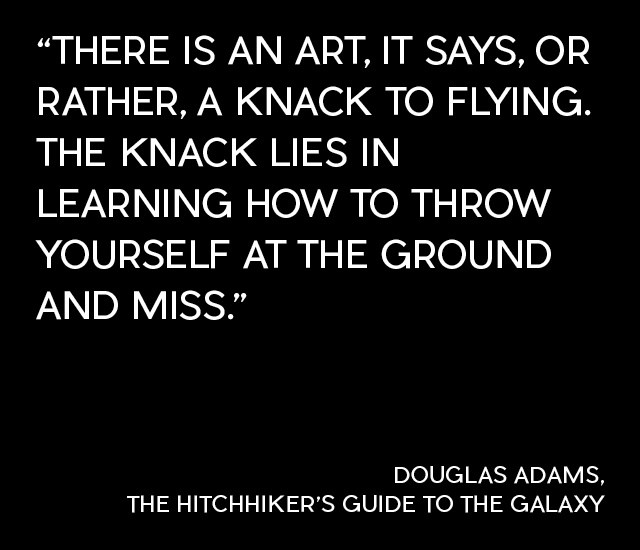 For more wonderful Douglas Adams quotes, head over to this Book Riot post which has collected (appropriately) 42 of them.