Happy Mother's Day! To my lovely and amazing Mom, and to all the wonderful mothers around the world. To celebrate, here's a post from the archives: 10 things my mom knew were awesome before I did.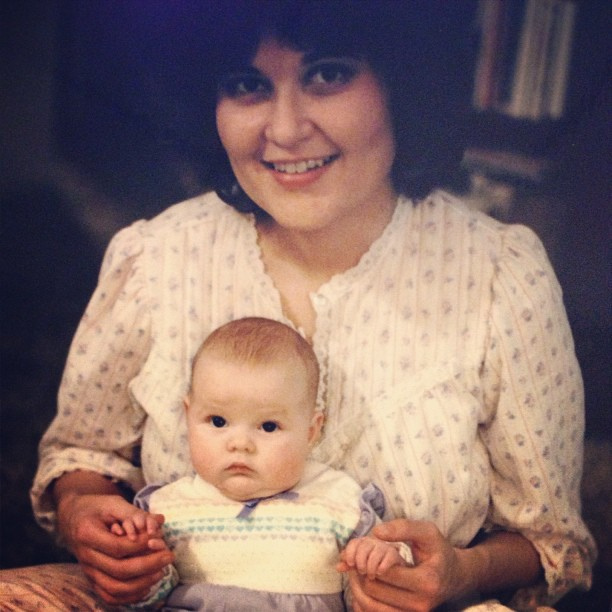 Graham and I are in Michigan this week, so I get to spend some lovely time with my Mom for her birthday and mother's day. On her birthday we had a bonfire with hot dogs and S'mores. Yesterday we went to the town of Allen – the "Antiques Capital of World" and did some major antiquing.
On Wednesday Graham and I are going to head upstate and do a bit of spring camping. We're keeping our fingers crossed for good weather!
//
This week I shared my April Polysyllabic Spree (books bought and read in April), which includes mini-reviews of every book I had not previously reviewed. I also shared the ten books I will probably never read, which generated a lot of conversation in the comments – it seems I need to reconsider a few of them! I also posted a travelogue about our experience hiking the Lares Trek in Peru – the hardest thing I've ever done.
READING
I finished The Penderwicks in Spring, which was lovely and didn't make me cry as hard as I feared from the jacket blurb. (I just welled up a wee bit.) Now I'm enjoying Slightly Foxed #45 and pondering what book to start next. (Also: I've decided to start counting literary quarterlies I read as "books read" each month. They take longer to read than some novellas or graphic novels, and I find I'm more motivated to read them from cover to cover if I don't feel like it's "taking away" from book reading time. Does anyone else do this? Or have strong opinions one way or the other?) 
WATCHING
Graham had never seen Pitch Perfect before, so we watched that this week in preparation for the sequel. He's also never seen Miss Fisher's Murder Mysteries, one of me and my brother's favorite shows, so we've been re-watching from series one – it's such a treat. Whenohwhen will series 3 be available in the US?!
LISTENING
I'm listening to I Was Told There'd Be Cake by Sloane Crosley. I read it back in 2008 when it came out, and it's been fun to listen to the audiobook edition as a re-read. It was pretty much the first collection of essays I ever read, so I've been interested in revisiting it again now that I've read so many others.
LINKING