What a wonderful week! Spring is in full force in Brooklyn right now – all the trees are blooming and the weather has been so lovely. And this week has been filled with lovely things: I saw the musical adaptation Alison Bechdal's Fun Home on Broadway with my friend Derek, walked the Highline and shopped for books at Strand with Graham, and spent Friday night having dinner with my friends and watching our friend Glen on stage at Arlene's Grocery, performing with his new band. And of course … the Readathon!
Here are my final Readathon stats:
5 books finished
923 pages read
56 minutes of audiobook time
4 mini-challenges completed
Participated in 18 of 24 hours – an average of 51.3 pages per hour
//
This week I shared (a ton of) photos from my trip to the Galapagos Islands, book reviews of That's Not English and 13 Ways of Looking at the Death Penalty, my March "Polysyllabic Spree" (books bought and read during the month), a list of my Top Ten Favorite Authors, and my Readathon adventure.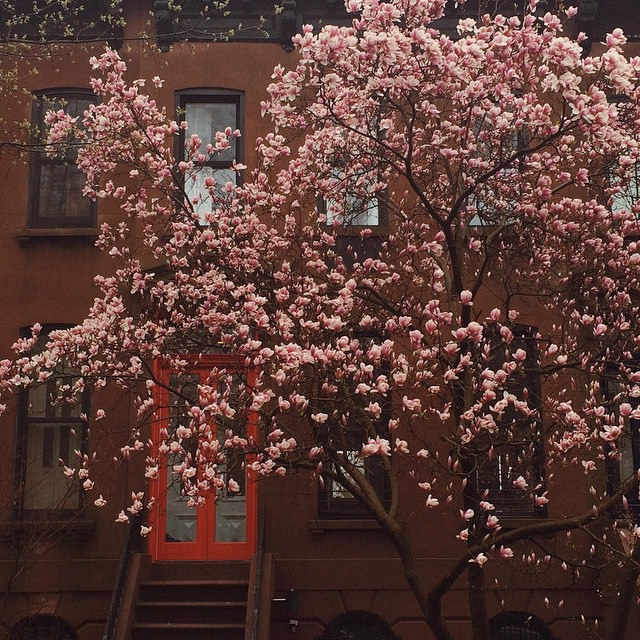 READING
I'm currently reading The Thing With Feathers: The Surprising Lives of Birds and What They Reveal About Being Human by Noah Strycker. I'm on a bit of a bird kick – I just finished H is for Hawk by Helen MacDonald.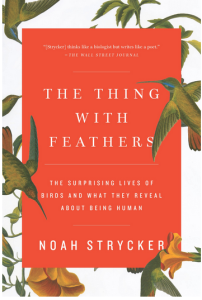 WATCHING
I have a lot of documentaries on deck to watch, but only got to one this week, the delightful "It's Me, Hilary: The Man Who Drew Eloise." Eloise is one of my favorite fictional characters of all time, and a kindred spirit. It was very interesting, and a bit heartbreaking, to learn about the collaboration process between Hilary Knight and Kay Thompson and their estranged relationship.
LISTENING
I started listening to the audiobook of The Stranger by Albert Camus during the readathon yesterday, and hope to finish it up in the next couple of days.
LINKING