This is the start of my last week in South America, so this will be my last scheduled post. Soon I'll be back in Brooklyn and excited to start sharing photos and stories from the trip! I've tested out a lot of travel gear over the years, so I thought I'd share my 5 favorite travel accessories. Most of these aren't essential, but they can make being away from home a little easier, or more comfortable.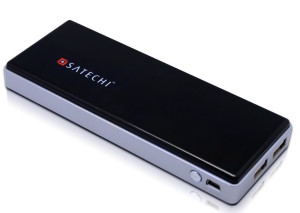 1. Battery Pack: Satechi 10000 MaH Portable Energy Station
The absolute most essential thing I bring on any trip (and actually, I bring it everywhere, every day) is my battery pack. I depend on my phone all day long for traveling logistics (maps & information) and for taking photos. There are tons of crappy battery packs out there, but this one is amazing. It holds enough power to fully charge an iPhone five times, can charge two phones at once, and will also charge your iPad or tablet. Gone are the days when I worried about my phone dying.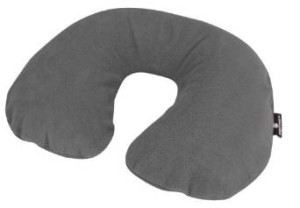 2. Travel Pillow: Eagle Creek Travel Gear Sandman Travel Pillow
This is the best travel pillow I've encountered. It's comfortable, packs up small, and inflates in about 3 breaths. Mine was given to me by a friend before my first trip to Europe in 2005, and 10 years later I still use the very same one.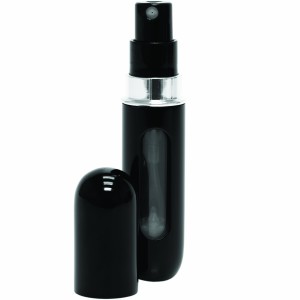 3. Travel Perfume Bottle: Travalo Black Refillable Mini Perfume Bottle
There's no good way to bring a bottle of perfume with you. They are prone to leaking/breaking and are often too big for carry on liquid allowances. Discovering this travel mini perfume bottle made me very happy. Super easy to fill/refill, and it's very small and easy to throw in your toiletries bag.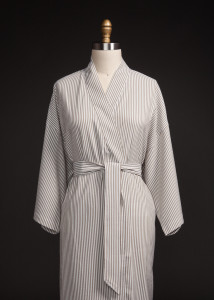 4. Travel Bathrobe: Taupe Seersucker Kimono Robe
At home, I adore my bathrobe. I can't really fathom getting ready for the day without it. I used to miss it terribly when I traveled. I would try to brush my hair while holding a towel around me, or else would change into clothes before fully dry – one of the most unpleasant feelings. But then I discovered this robe – it's super lightweight, and dries incredibly fast. It hardly takes up any room and  makes getting ready while on the road so much more enjoyable.
5. Last, but most important, a towel.
(In all seriousness, I do bring a towel. You don't really need one if you're going on a glamorous beach resort vacation where towels are plentiful, but if you're traveling around the world, you'll want one. I like this one – dries very quickly and takes up very little space.)
I'll share more thoughts on packing once I'm back. I also have previously posted about the tech I took on my trip around the world last year. What are your favorite travel accessories?