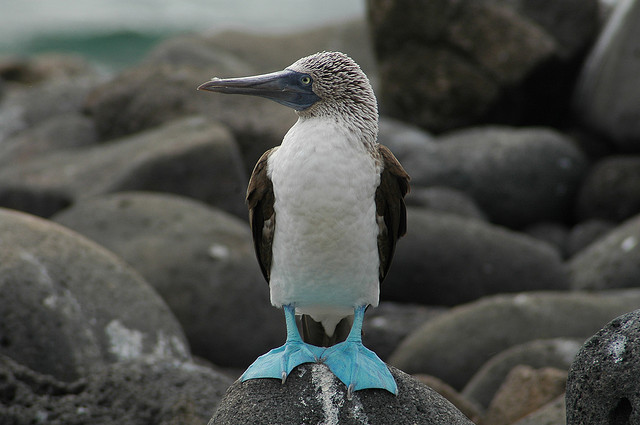 Blue-footed Booby – Galápagos Islands by Dave Govoni // CC BY-NC-SA 2.0
Graham and I just booked one last adventure before we settle back down into the real world and look for jobs. We're traveling to Ecuador and Peru, and we'll be going to the Galapagos Islands, the Amazon Rainforest, Machu Picchu, and hiking the Lares trail.
We have about 4 weeks before we set off, and amidst all the packing planning and vaccinations and other pre-trip organization I'm also preparing the way I always do: assembling a reading list. I'm currently figuring out what I want to read before I go, to give me historical and environmental context, and also what books I'll want to read while I'm traveling.
These are the books I'm considering a "must read":
And here are a few other books I would like to read:
Galapagos by Kurt Vonnegut: I've only read Vonnegut's science fiction classic Galapagos once before, so I'd like to re-read it soon.
Fordlandia: The Rise and Fall of Henry Ford's Forgotten Jungle City by Greg Grandin: I've owned this book since 2010 but haven't had a chance to read it yet. The paperback copy I own is shockingly heavy though, so if I don't read this before the trip I'll leave it here and aim to read it once I'm back.
The Mapmaker's Wife: A True Tale of Love, Murder, and Survival in the Amazon by Robert Whitaker: This book looks so fascinating, check out the description: The year is 1735. A decade-long expedition to South America is launched by a team of French scientists racing to measure the circumference of the earth and to reveal the mysteries of a little-known continent to a world hungry for discovery and knowledge. From this extraordinary journey arose an unlikely love between one scientist and a beautiful Peruvian noblewoman. Victims of a tangled web of international politics, Jean Godin and Isabel Gramesón's destiny would ultimately unfold in the Amazon's unforgiving jungles, and it would be Isabel's quest to reunite with Jean after a calamitous twenty-year separation that would capture the imagination of all of eighteenth-century Europe. A remarkable testament to human endurance, female resourcefulness, and enduring love, Isabel Gramesón's survival remains unprecedented in the annals of Amazon exploration.
Friends and readers: what else should I read? And have you read any of the books in the above lists? I'd love recommendations for fiction or non-fiction concerning any of the places we're staying or seeing: Ecuador, Peru, the Amazon, the Galapagos, Macchu Picchu, the Lares trail, the Nazca lines, the Floating islands of Uros, Lake Titicaca, and the Sacred Valley of the Incas.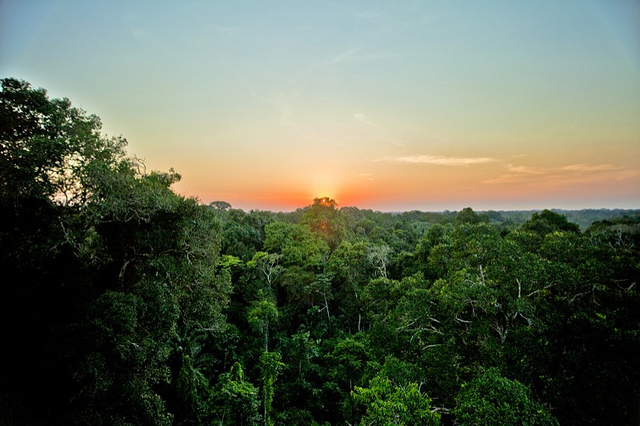 Amazon Sunset by m24instudio // CC BY-NC 2.0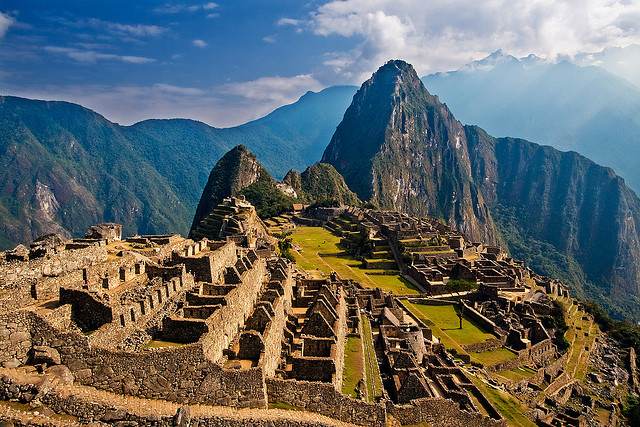 Machu Picchu, Peru by Pedro Szekely // CC BY-NC-SA 2.0
(Main blog post featured image is Machu Picchu Panorama by Jared Smith // CC BY-SA 2.0)