On my first trip to England in 2013, I visited a little secondhand / antiquarian bookshop in Stow-on-the-Wold in the Cotswolds called Evergreen Livres. I bought a couple of charming antique travel books, and while I was paying for my books I noticed a very old envelope for sale which, upon closer inspection, turned out to be a most wonderful antique Valentine from the Victorian era. I wish it was dated, I'd love to know what year it was made, but it's so very delightful. I bought it too, and tucked it into a book for safe keeping on my trip back across the pond. I decided to share a few photos of it in honor of Valentine's Day this year.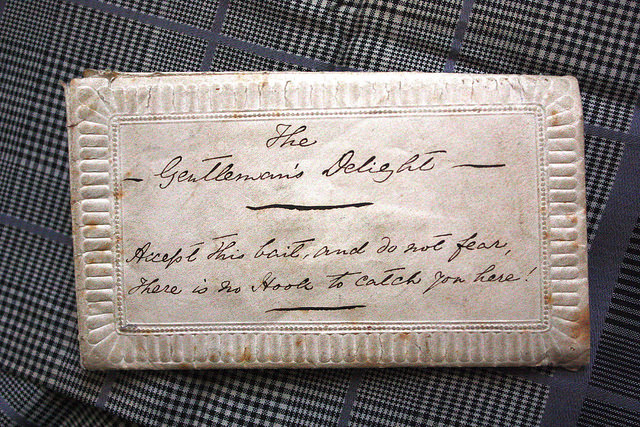 Above is a photo of the front, which reads:
The Gentleman's Delight
Accept this bait, and do not fear,
There is no Hook to catch you here!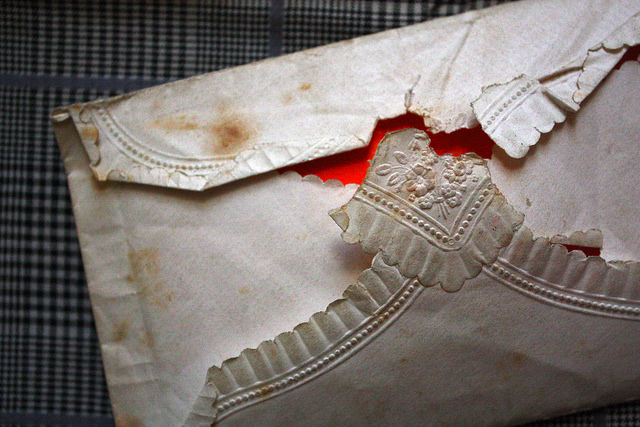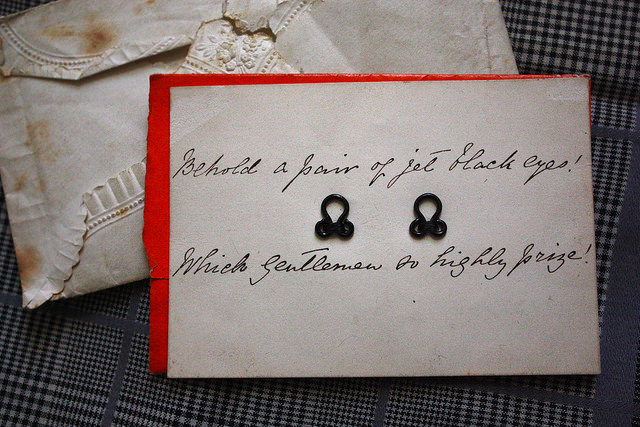 Inside is a little card, wrapped in orange paper, that has two sewing eyes attached with thread and the text:
Behold a pair of jet black eyes!
Which gentlemen so highly prize!
Isn't this the cutest thing? An adorable riddle, and so charmingly well handmade. It makes me want to know the story of the couple who exchanged it.
I hope you have a lovely Valentine's Day, friends! Perhaps one of the Valentines we make or give this year will be featured on some form of technology that we cannot yet comprehend 100 years from now.