Paris. Paris! Before I started planning my around the world trip, Paris was sitting on top of my very long list of european cities I desperately longed to visit. When I started planning my trip, I gave myself 3 to 5 days in each major city, but reserved 8 full days for Paris.
I ended up getting a few extra days in Paris: while I was in Bruges my good friend Kristen came to Paris for work, and so I took the train down for 2 days – getting a lovely unscheduled first view of Paris with a dear friend. Everything was in bloom – how incredibly lucky to meet Paris in the springtime!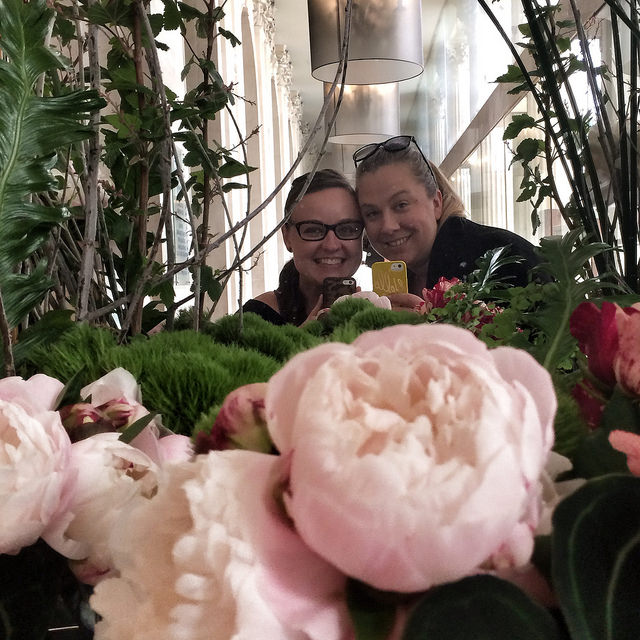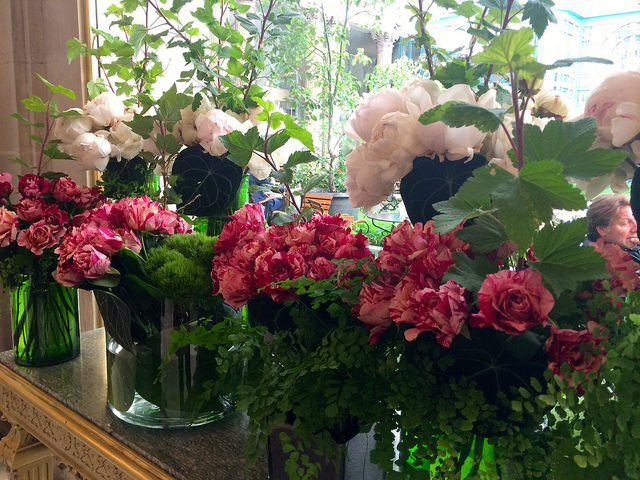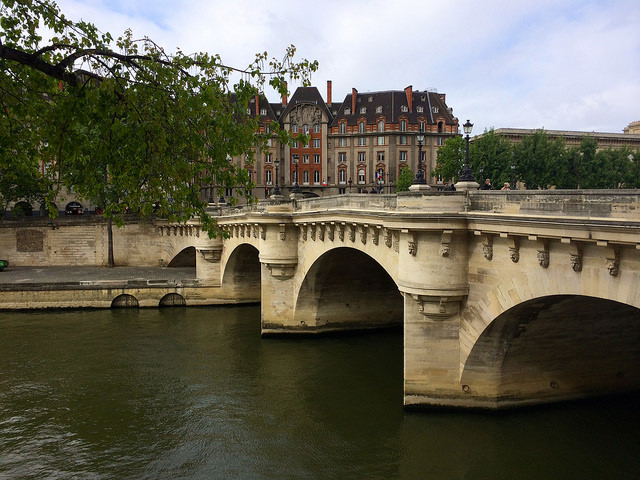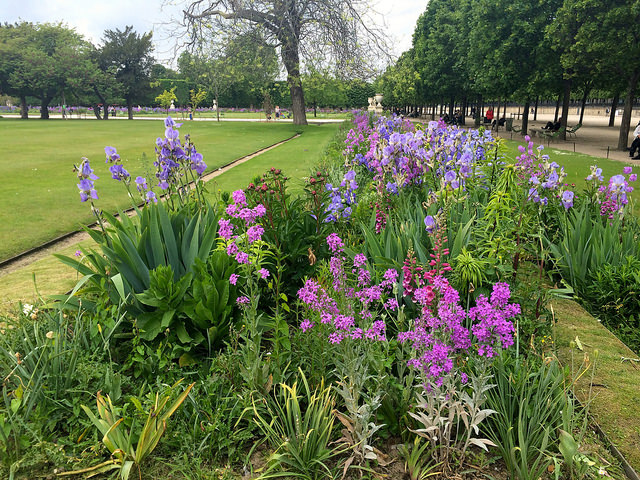 When you're with Kristen, she does lovely things like wake you up with a hot chocolate and the most delicious croissant you've ever tasted: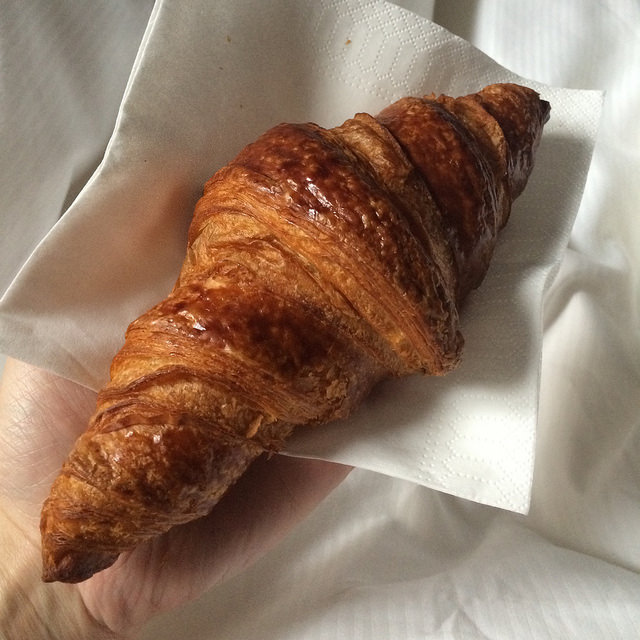 Kristen and I spent most of our time together in Paris on a quest for the most delicious food. We went to patisseries, charcuteries, wine shops, and fromageries. In between we took a few lovely strolls through parks and rode a carousel.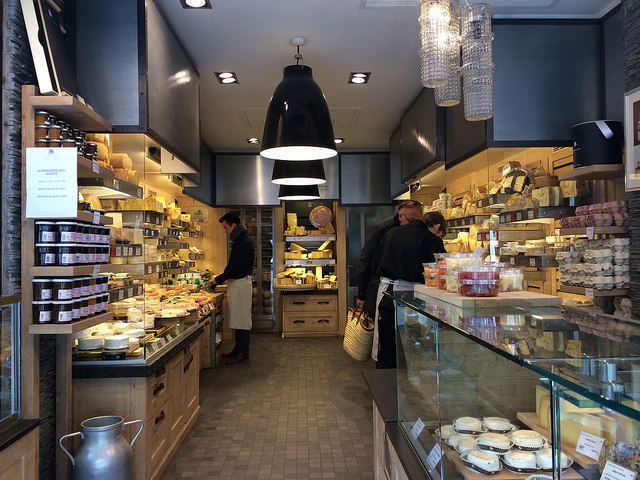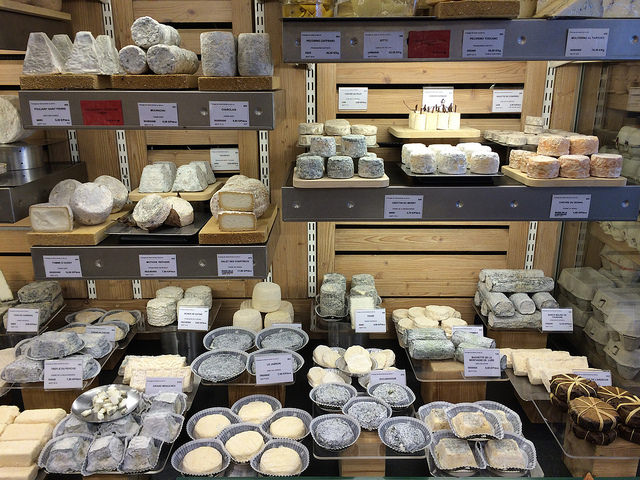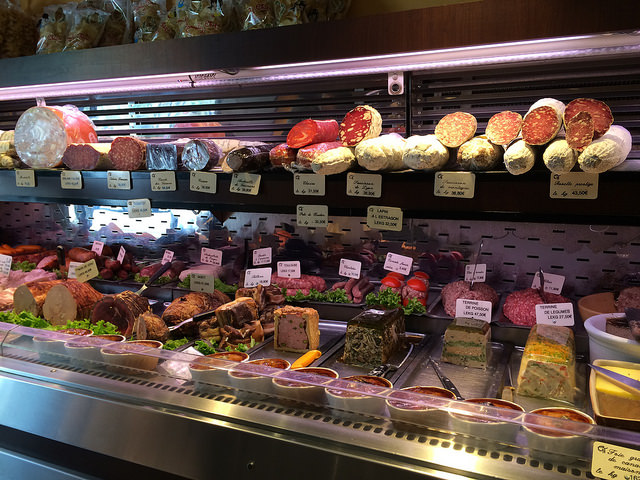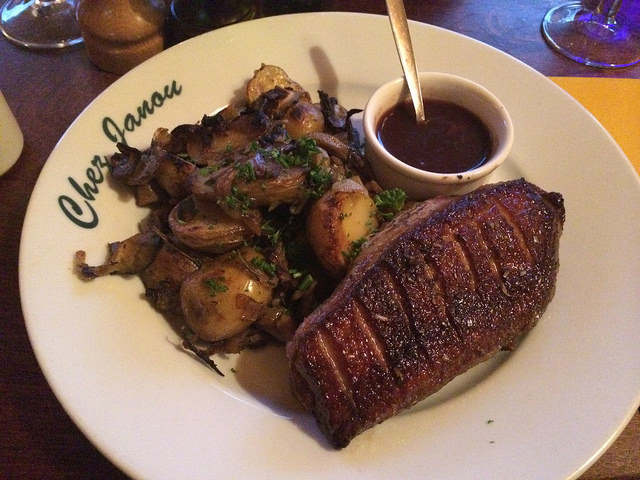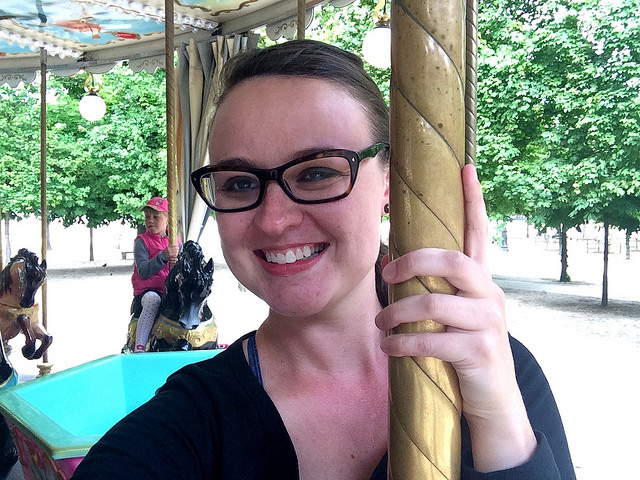 After my time with Kristen in Paris, I went back to Bruges for one last rainy afternoon indulging in Belgian beer and waffles, and then packed up my things and took the train back, once again, to Paris for my originally planned time in the city of lights. What I didn't know when I first planned my trip to Paris months before in Brooklyn was that Graham would meet me there, and that it would be our first time seeing each other since we fell for each other in the Australian Outback six weeks before. It was so magical that it felt like I was living inside a movie.
We stayed in the absolutely charming Airbnb I had booked in the 3rd arrondissement, right across the river from Notre Dame. The little apartment could not have been more adorable. The sound of church bells drifted in through the open windows in the morning, and the chatter of happy school children let out from an academy down the road livened up the sunny afternoons. There was a grocery store just around the corner, making it very easy to cook up a few cozy breakfasts in the apartment.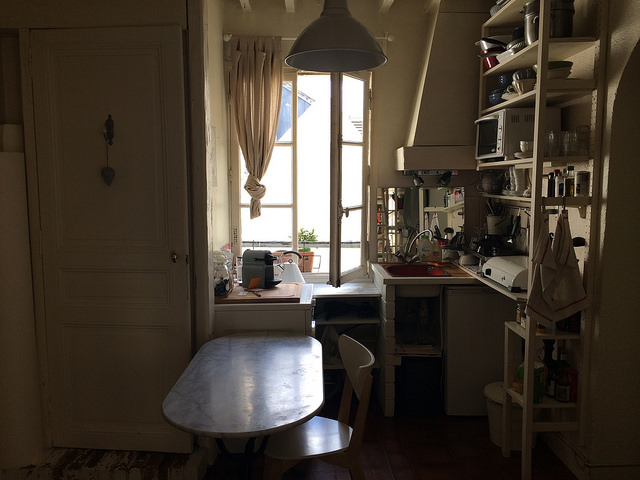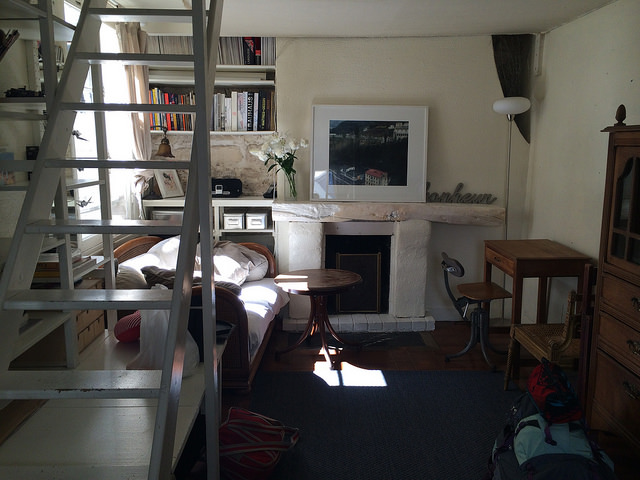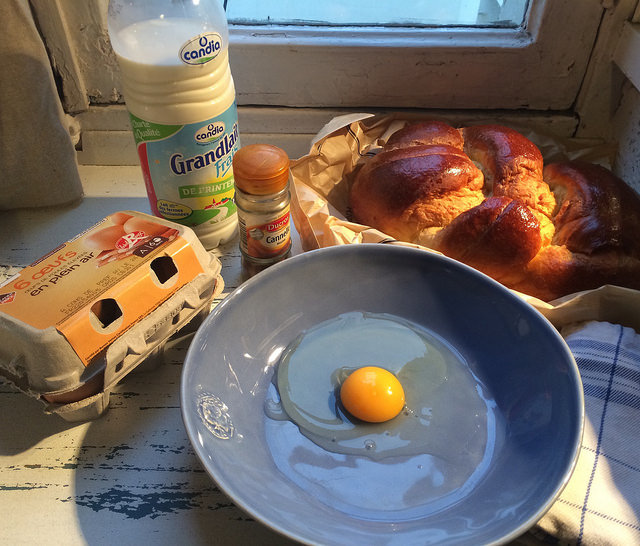 Here are some photos from my time in Paris. Even though I was there for almost 10 days, I don't have a ton of photos – I mostly kept my camera put away and just enjoyed being alive in Paris in the springtime, holding hands with my guy.
//
I spent the afternoon before Graham arrived at the Louvre, where I spent most of my time with my favorite art form, sculptures: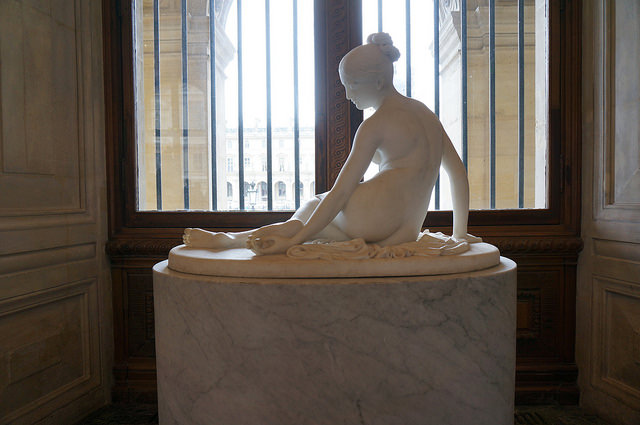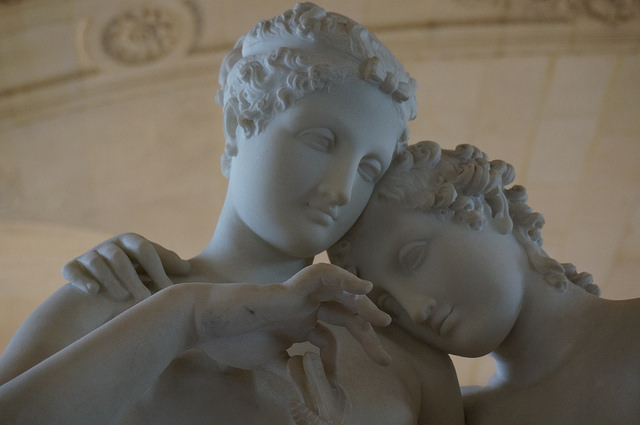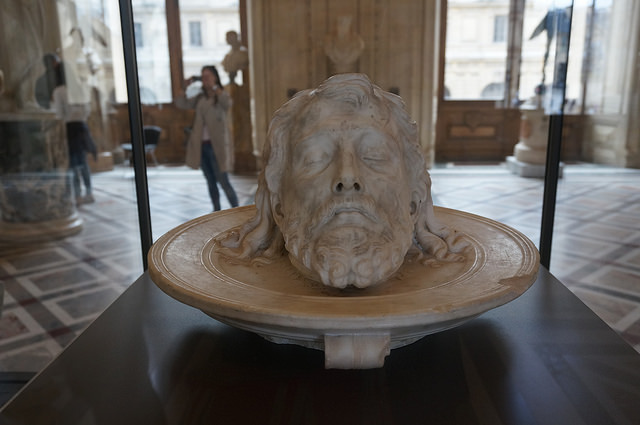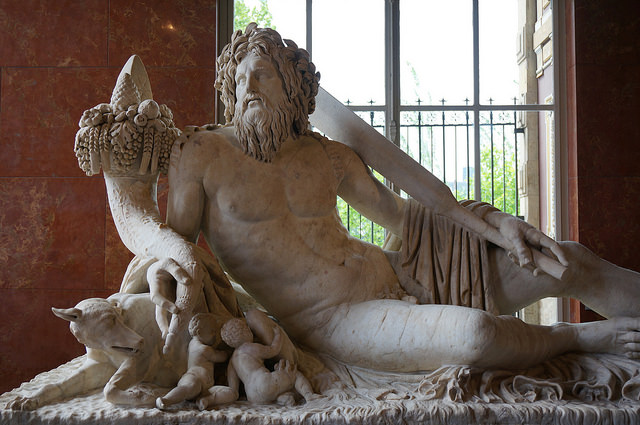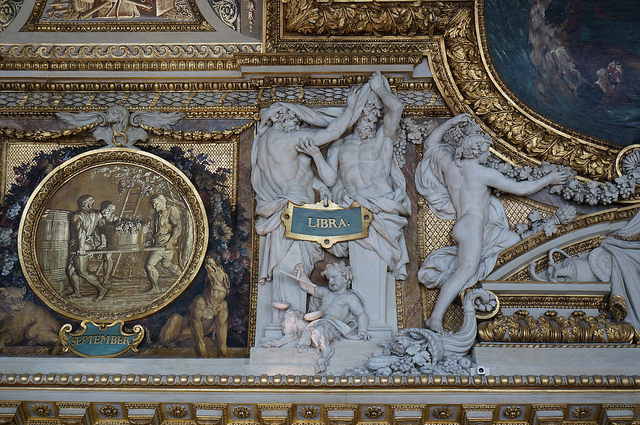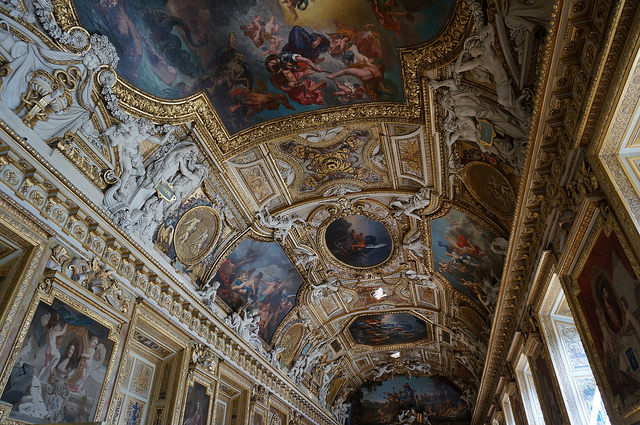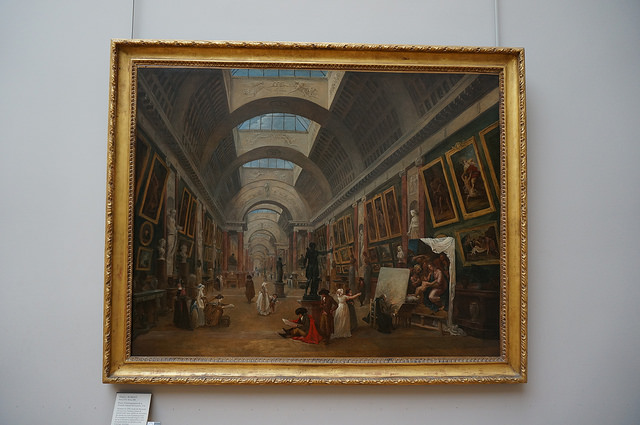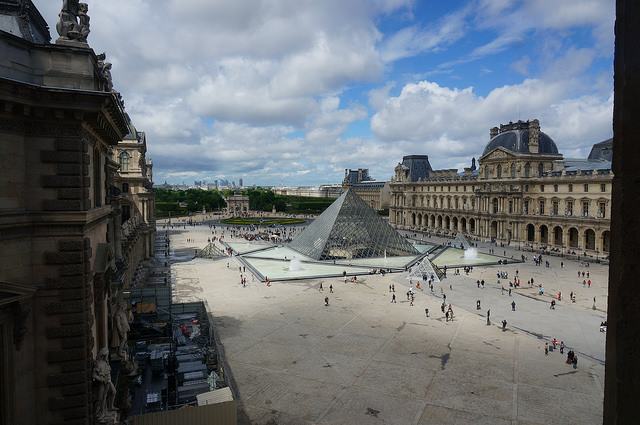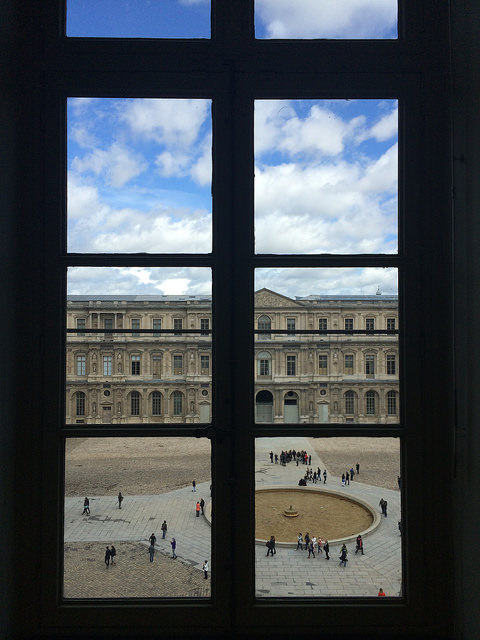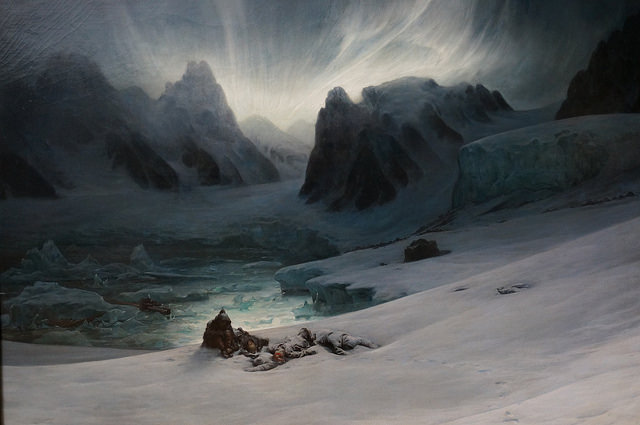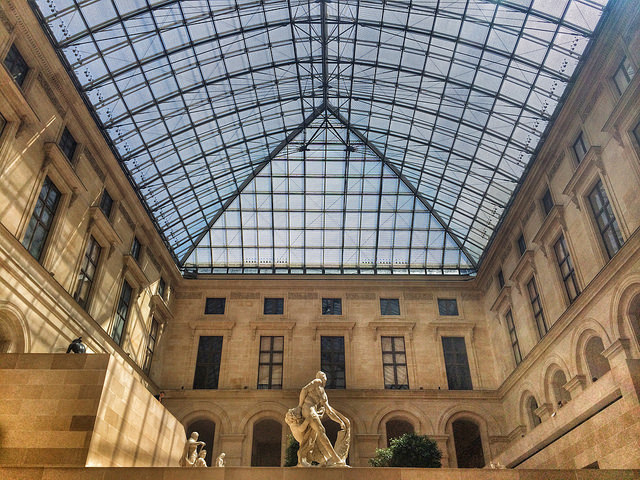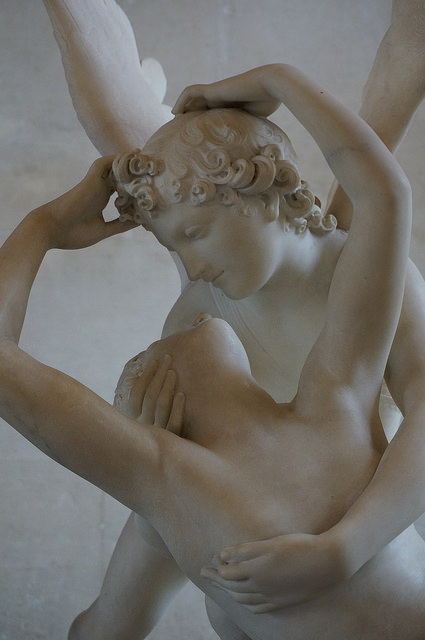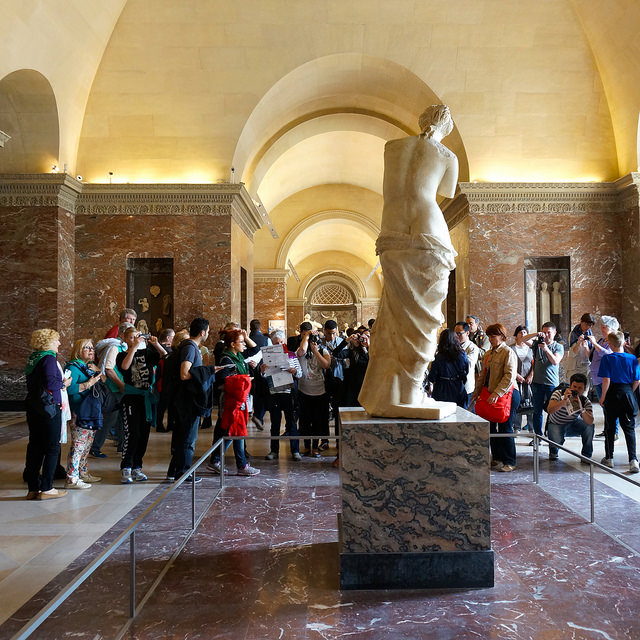 Selfie in front of the Mona Lisa – not impressed with how far back you have to stay. I'm sure I would have liked it more if I could view it closer, it's so small!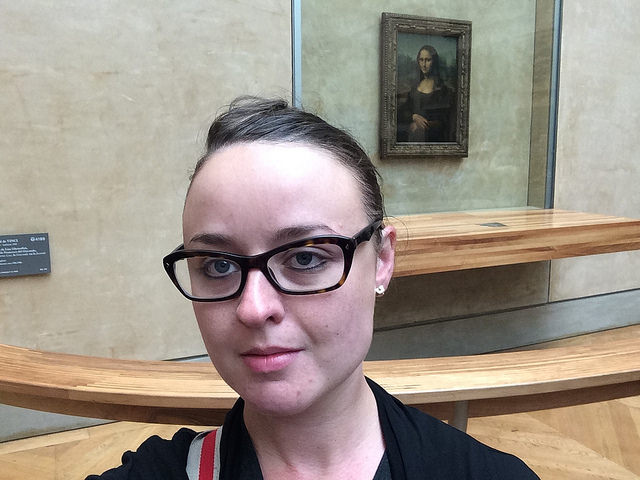 //
A croque madame? Oui, s'il vous plaît!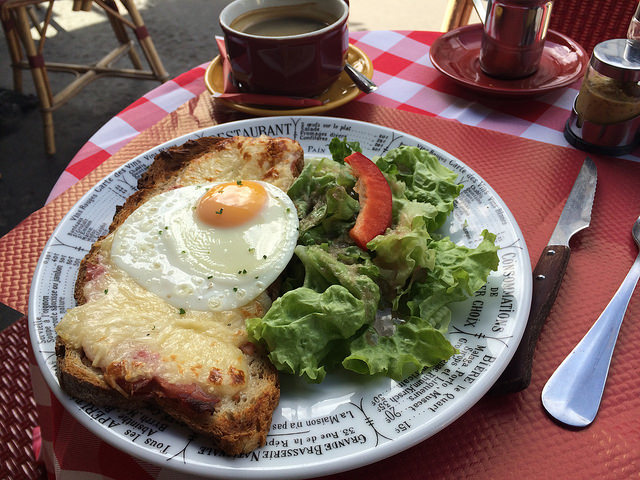 //
I wrote about visiting Shakespeare & Company in my Bookshop and Libraries Around the World post, but here are a few extra photos that I didn't include on the original post: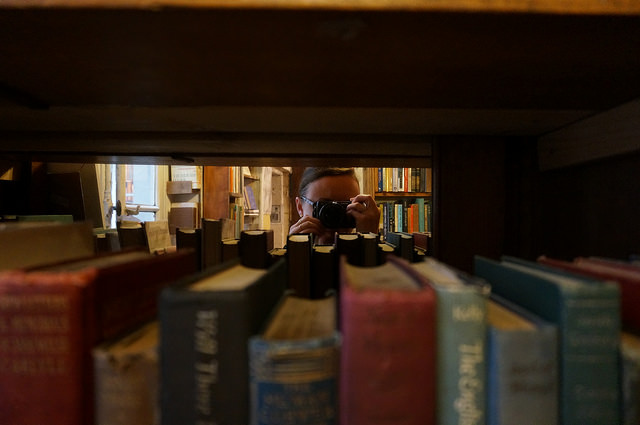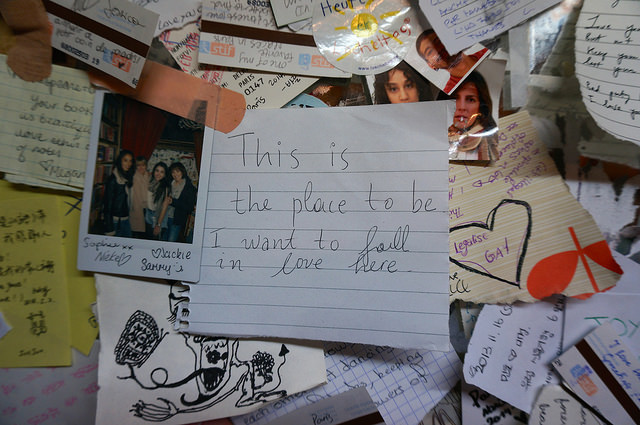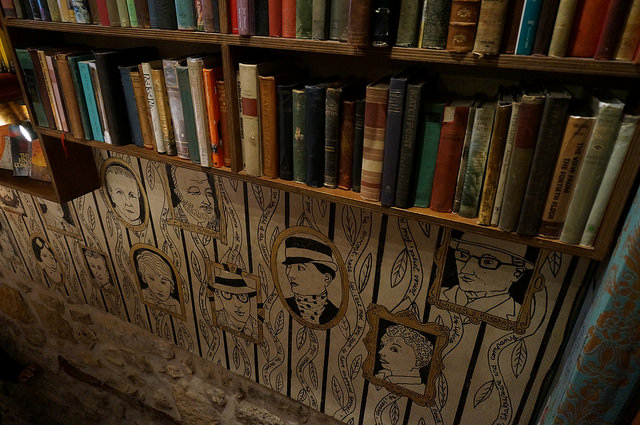 //
Inside Sainte-Chapelle: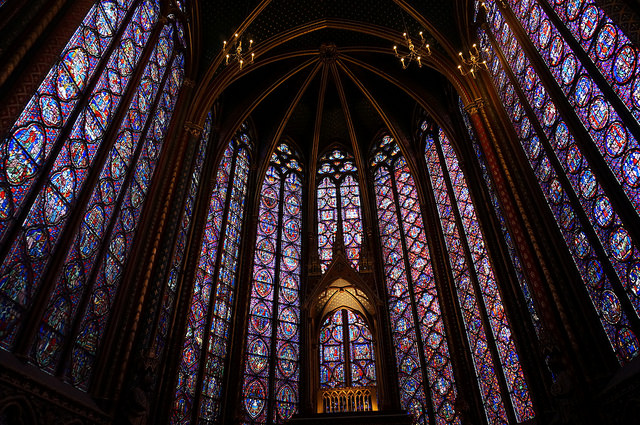 //
Finally reunited with this guy: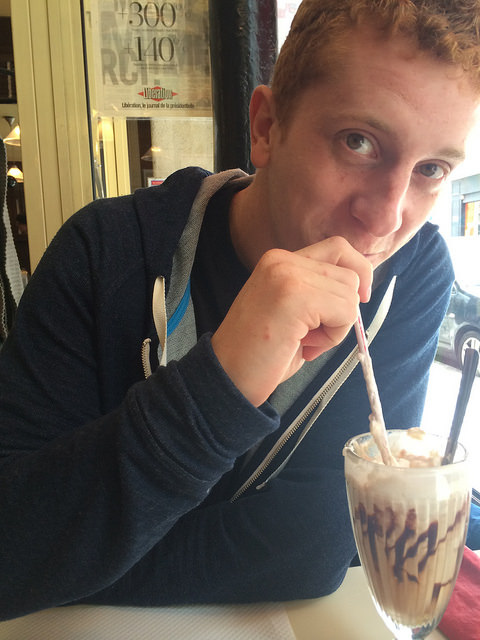 //
Watching the sunset at Sacré-Cœur: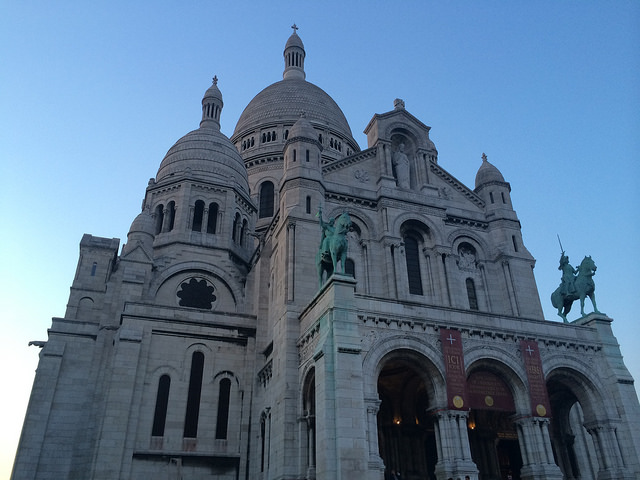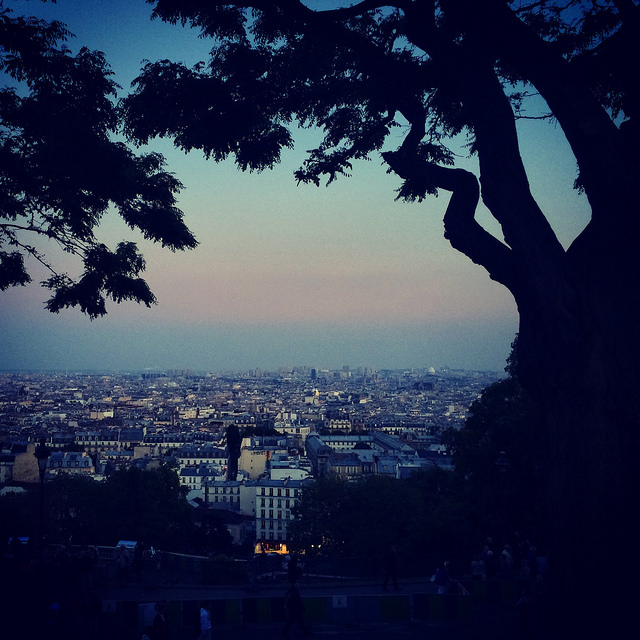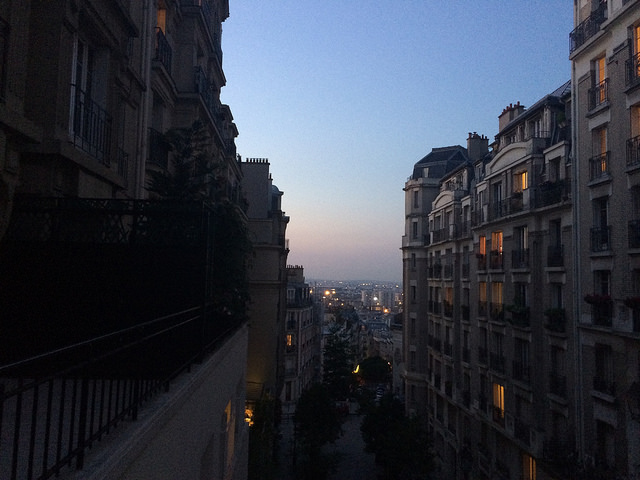 //
We spent a sunny late afternoon strolling through Père Lachaise Cemetery. Here is Oscar Wilde's grave – they've put plastic up to discourage the lipstick kisses that were damaging the grave, but you can still see many affectionate lip prints: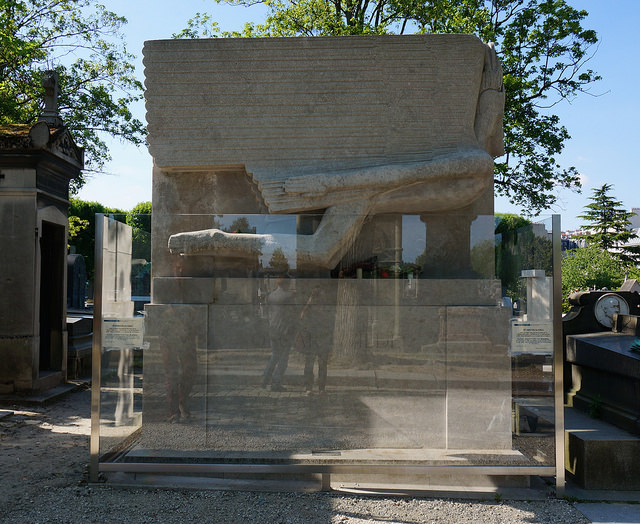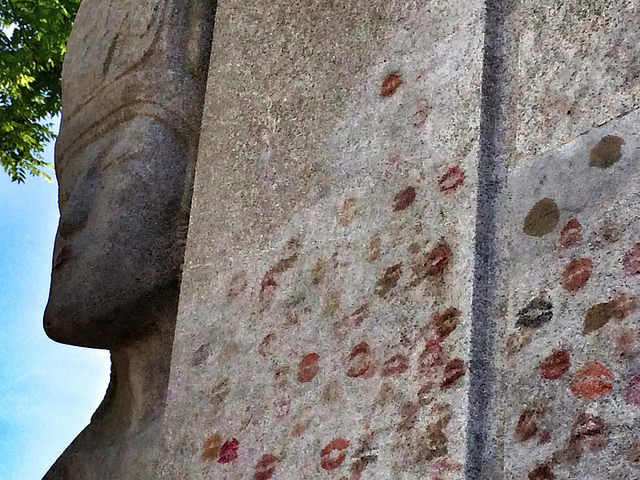 Jim Morrison's grave: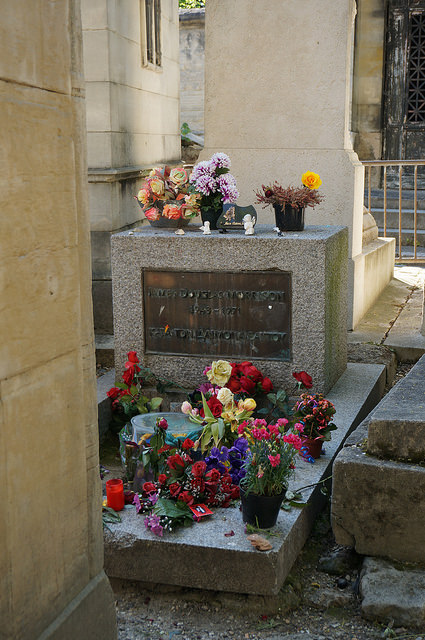 Collette is there too: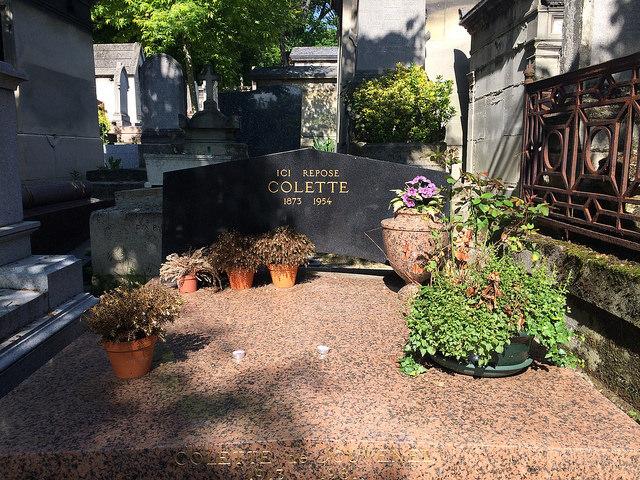 I left a madeline for Marcel Proust: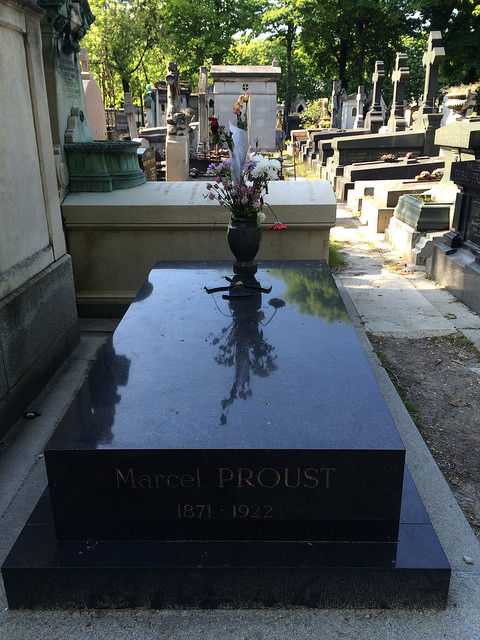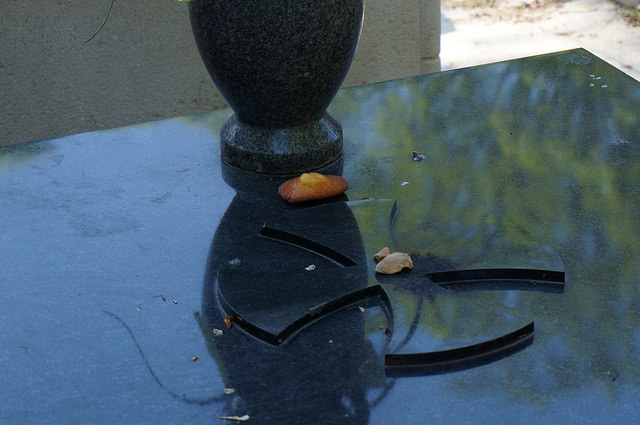 I took a lot of photos in Père Lachaise. I love old cemeteries, and think that the old statues are so beautiful and haunting.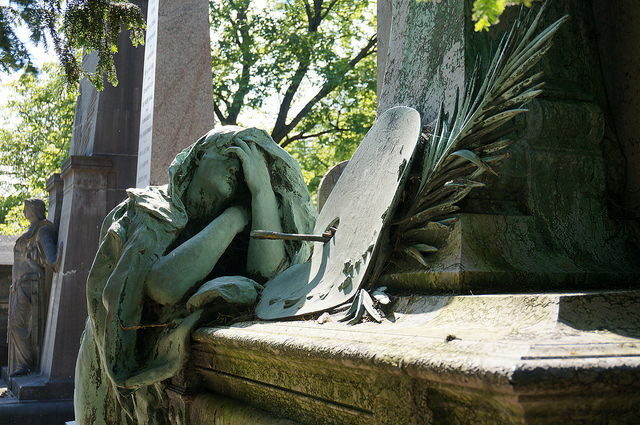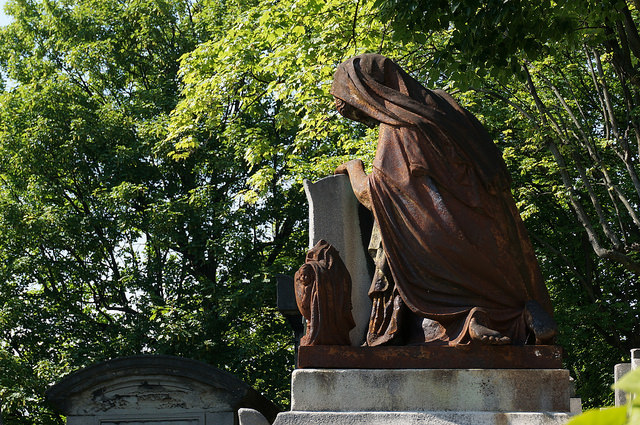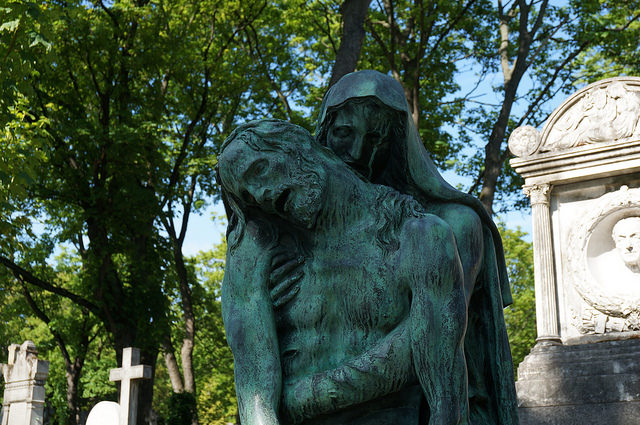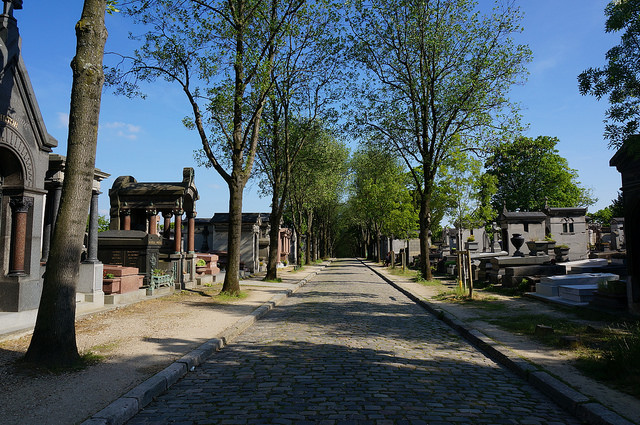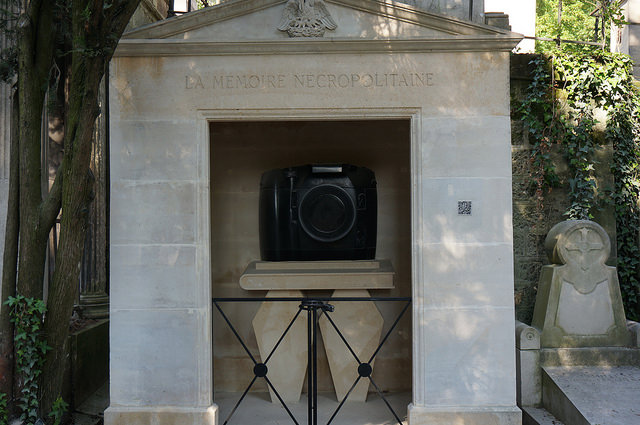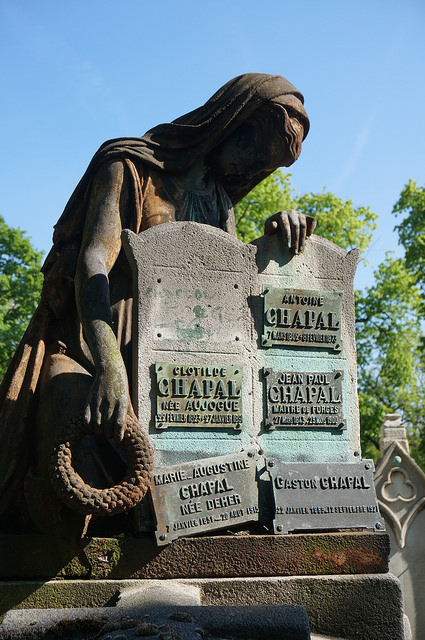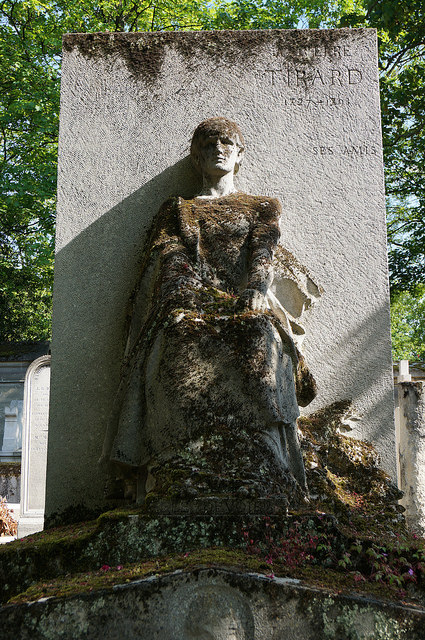 If you want to see the grave of Jean-Paul Sartre and Simone de Beauvoir you have to go to  Montparnasse Cemetery. Which we did, in the pouring rain. I'm not sure there's anything else quite like visiting a cemetery in a downpour.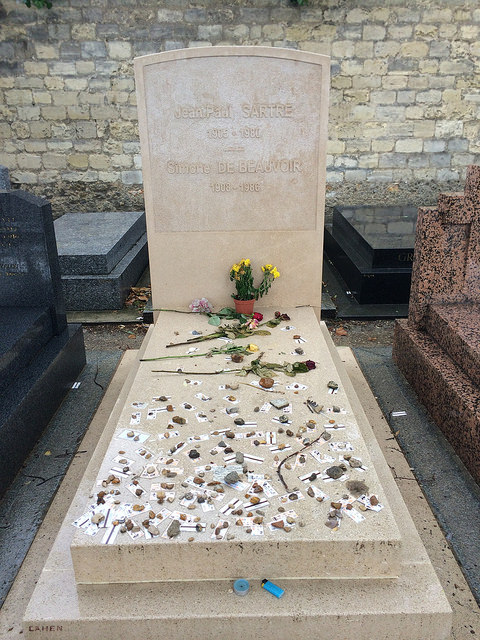 //
Lest you think all we did in the most romantic city in the world was look at graves, here are photos from the Eiffel Tower, where we went up to the top and enjoyed the beautiful view of the twinkling city lights. And one of us put on fake silly glasses to match the other.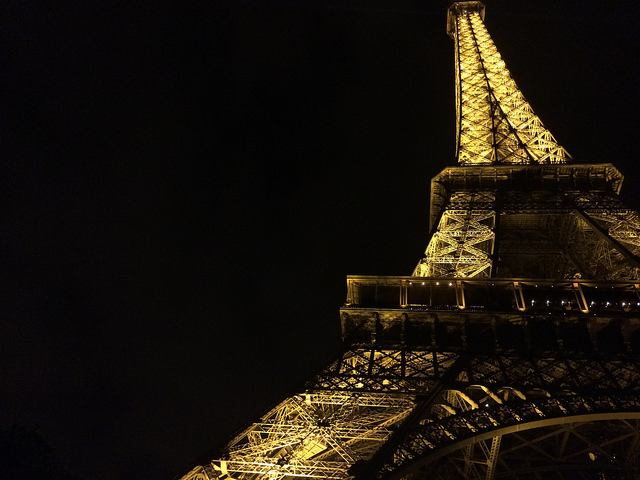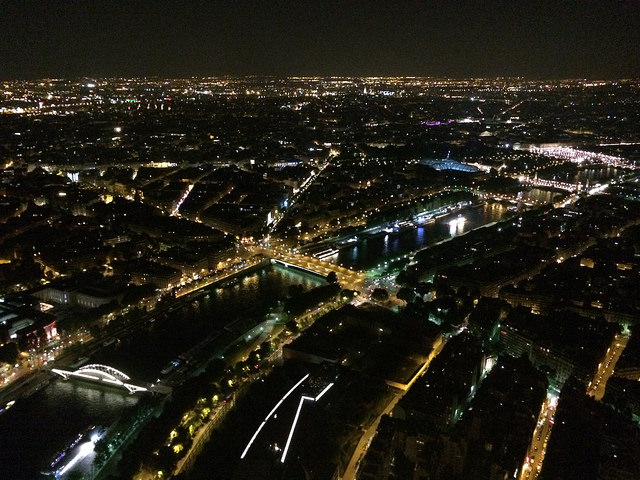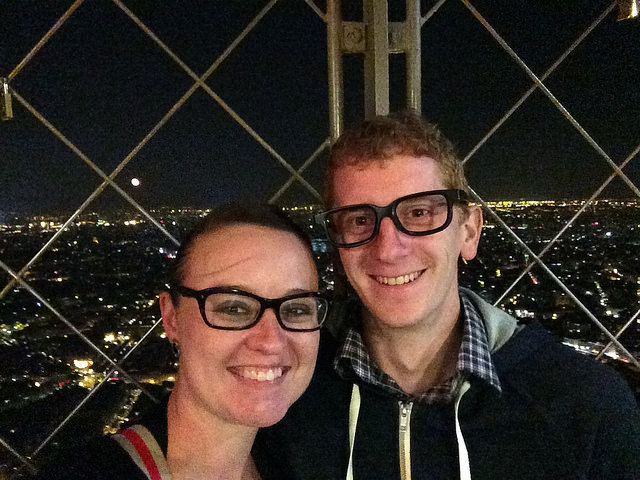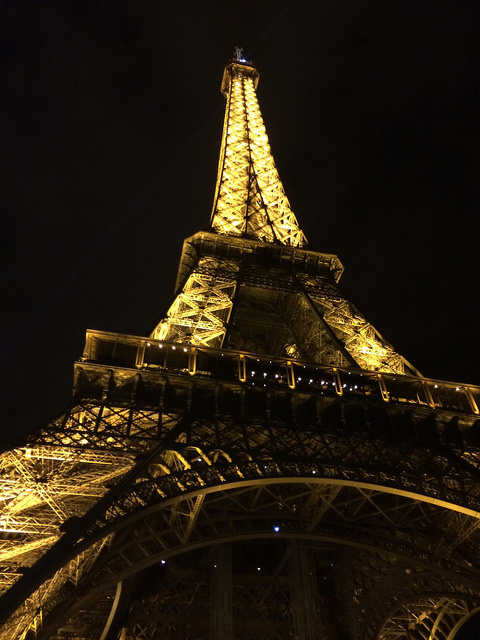 //
Our last meal in Paris also happened to be the best. Every bit of this meal was divine. I don't have photos of our appetizers, because we ate them too quickly.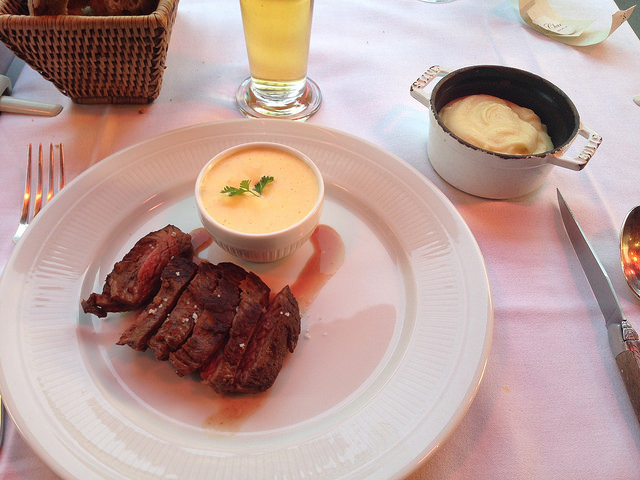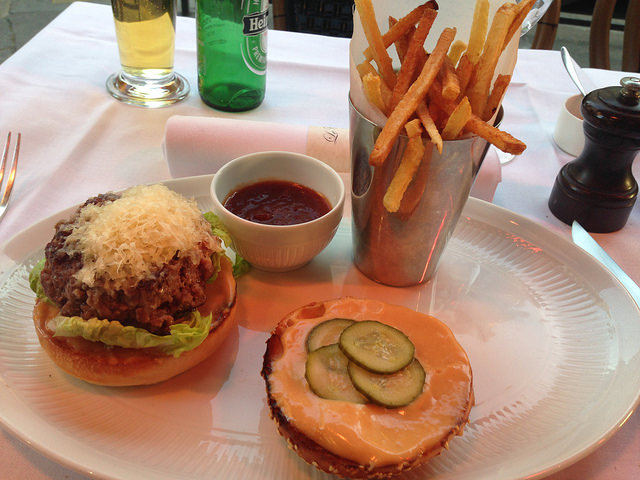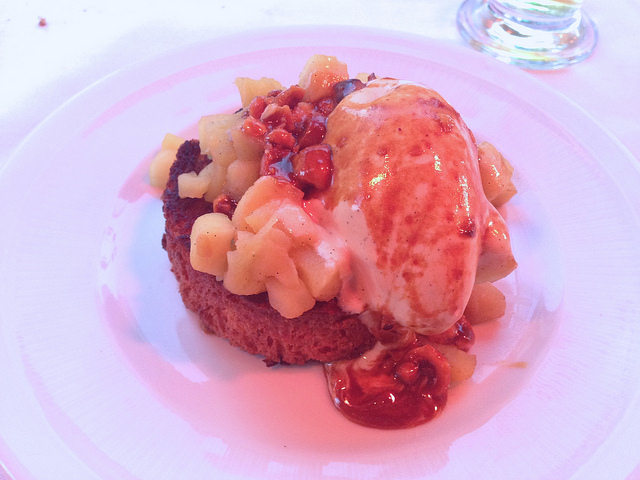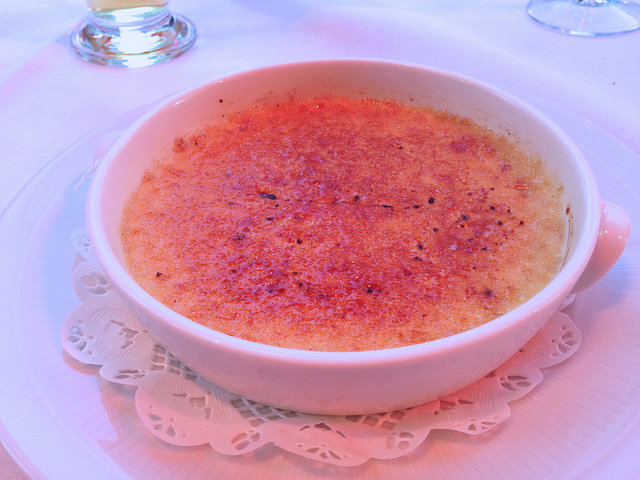 //
After just 10 days there I'm far from an expert on Paris, but here are a few places we went that were off the beaten path a bit and I'd highly recommend:
//
My one regret is that we didn't make it out to Versailles. But I guess that means I have an excuse to go back. Not that you ever need an excuse to go to Paris. It's there – that's all the reason you need.