I have a confession. I like the taste of boxed mix brownies better than any homemade brownie I've ever eaten. Plain old milk or dark chocolate brownies out of a box, quickly mixed with water, oil and eggs and thrown into the oven. Easy and delicious. As a baker who loves making things fully from scratch: cupcakes, bread, cake, muffins, cookies, etc; it's a little weird to admit this. But I've accepted it and find no reason to be ashamed of it.
I think I like boxed mix brownies for two reasons:
1. They are what I grew up eating. We always had brownie mix in our house, and if you got a craving for something sweet it was always the easiest thing to whip up. People tend to be most fond of the things they grew up eating, even if they enjoy other versions as well.
2. They usually taste lighter than most fully homemade brownies – they aren't as rich or overpowering. You can eat a full brownie without feeling like you're about to go into a sugar coma.
All that said, I do think that where homemade brownies can really shine is with ice cream. Very rich, decadent brownies are perfect when paired with delicious vanilla ice cream. The simple, creamy taste of the ice cream balances out the rich flavors of the brownie and creates a perfect dessert. This is best attempted when the brownie is still warm from the oven or gently reheated in the microwave.
This recipe, adapted from Martha Stewart, is delicious. They are incredibly rich, so they're perfect when paired with ice cream. This recipe uses spelt flour, an heirloom flour that is pretty easy to find in most grocery stores that have a specialty flour section. The spelt flour adds a wonderful depth to this recipe – the brownies have a tender texture that's just divine, and also adds a unique complexity to the flavor. I'm very curious about spelt flour now and will be trying it out in other recipes!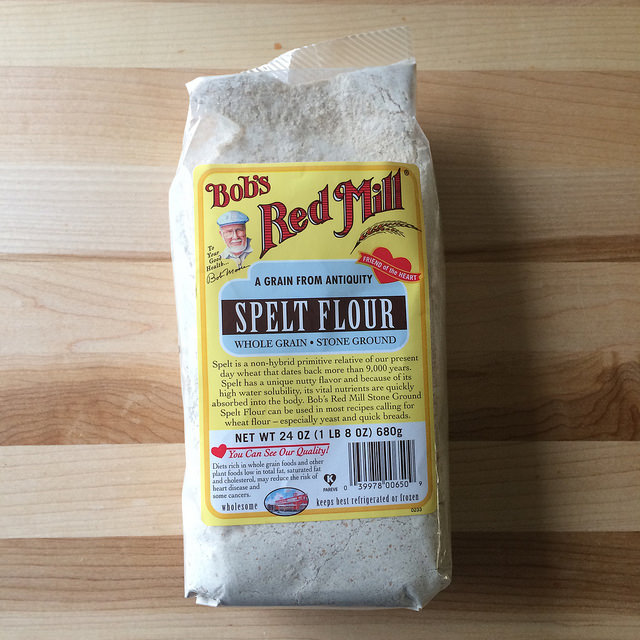 The best thing about making brownies fully from scratch is that you get to melt chocolate and butter together slowly on the stove. Few things in life are more delightful. The smell is outrageously good. It will make everyone in your home stop what they are doing and start inquiring into what exactly you are doing and can they help / steal a taste. That's the great thing about making brownies from scratch – it's more work, but more fun.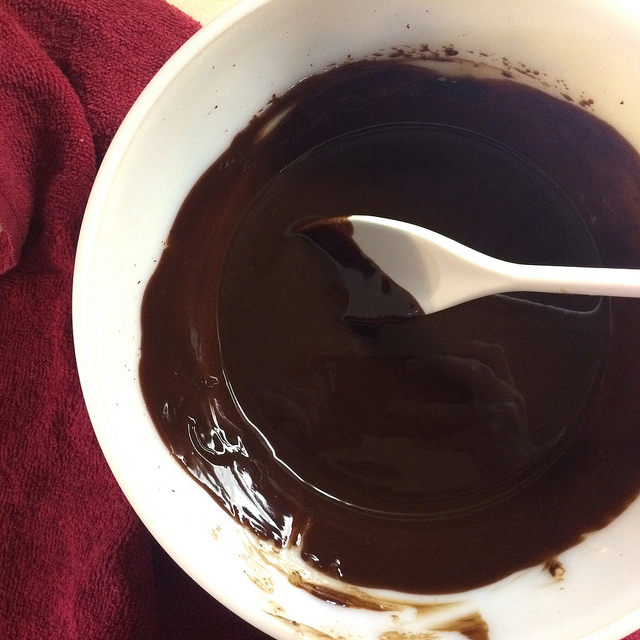 To make these delicious homemade brownies yourself, here's what you'll need:
1/2 cup unsalted butter, cut into tablespoons, plus more for buttering the pan
6 ounces bittersweet chocolate, preferably 70 percent cacao, chopped
3/4 cup granulated sugar
3/4 cup packed light-brown sugar
3 large eggs, room temperature
1/4 cup unsweetened cocoa powder
1/2 teaspoon kosher salt
3/4 cup spelt flour
And here's what to do:
Preheat the oven to 350 degrees.
Rub the bottom and sides of an 8-inch square baking pan with softened butter. If these are just for you / your family and you're not overly concerned with how the brownies look, this will do. If you want to serve them up fancy or bring them somewhere, you'll want to line with parchment to help remove them from the pan once cooled. Leave a slight overhang of parchment on 2 sides. Butter the parchment as well.
Put a large, heatproof bowl over a pan of lightly simmering water. Add the chocolate and the butter and stir slowly and continuously until smooth.
Remove from the heat and stir in the granulated and light-brown sugar.
Whisk in the eggs, one at a time until fully combined. Then whisk in the cocoa powder and the salt.
Then, fold in the flour gently until combined, but don't overmix. The less you handle the batter after the flour is added, the better the texture of the brownies.
Pour the mix into the prepared pan, and bake about 35 to 40 minutes, until a tester comes out with moist crumbs attached, not batter.
If you're removing the brownies from the pan, let cool completely before lifting out with the parchment flaps.
As you can see from my photo, I cut them into 9 squares, but I recommend cutting into 16 – as Martha had advised. They are very rich, and you'll want them to be a bit smaller.
Enjoy! I recommend serving warm with your favorite vanilla ice cream. If you want to go rogue you can put a little hot fudge or caramel on top.
Fellow brownie lovers and bakers, do you prefer box mixes, or homemade? If you're a fellow box mix lover like myself, what brand / type is your favorite? And if you have a great homemade recipe to share, please do! I'm always game to try out a new brownie recipe.