Photos never come remotely close to doing justice to the experience of watching a sunset or sunrise and the serenity of those moments. But even though the beauty is diminished in photos, they are still pretty magnificent to look at.
In Yamba our hotel was right on the beach, and I watched the sunset from the breezy balcony high above the beach. The moon was almost full.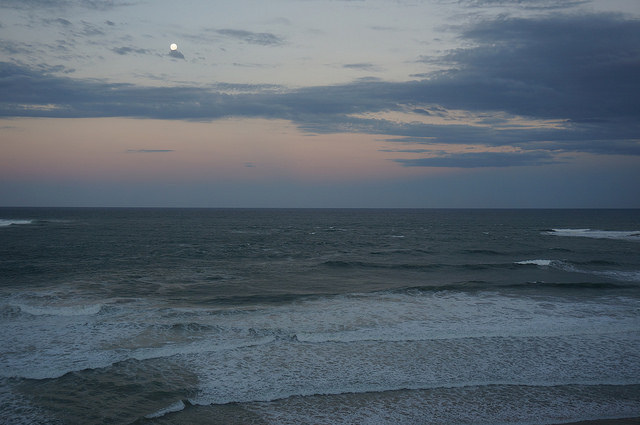 The next morning I woke up way too early so that I could shower and get ready before the sun rose. Then I snuck out quietly (most everyone was still sleeping) to the balcony and saw that the sky was just beginning to change colors.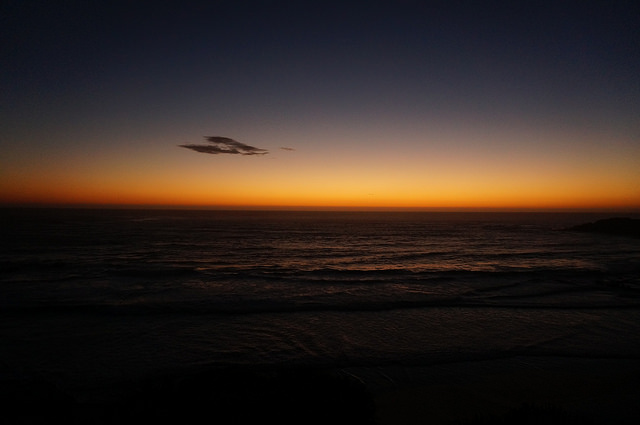 I hurried down to the beach to watch it rise from there. On the windy path down to the sand you can see the beautiful sky through the wonderfully tall Norfolk Pines.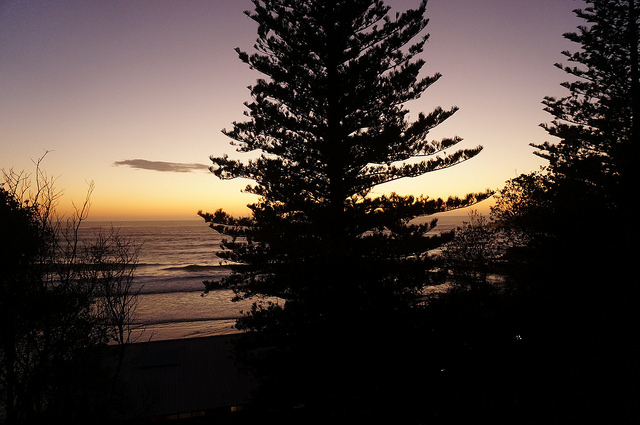 I first saw Norfolk Pines in Hawaii, Captain Cook brought them with him there and planted them, he liked the wood for building ships. When I ziplined there it was in the oldest grove of Norfolk Pines in Kauai. I think they are such stunning trees, and I like them very much.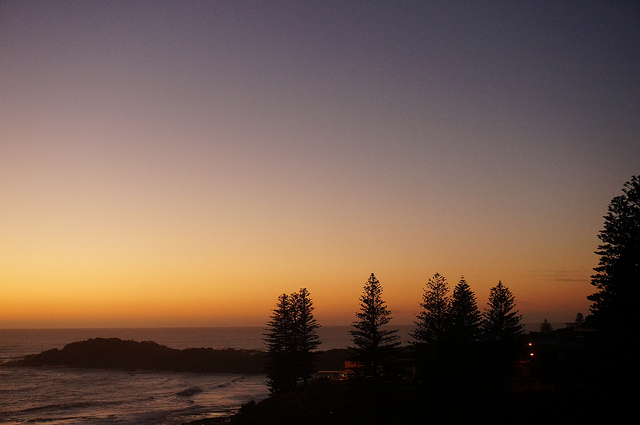 A few minutes after I got down to the beach the sun began to peek out from the horizon.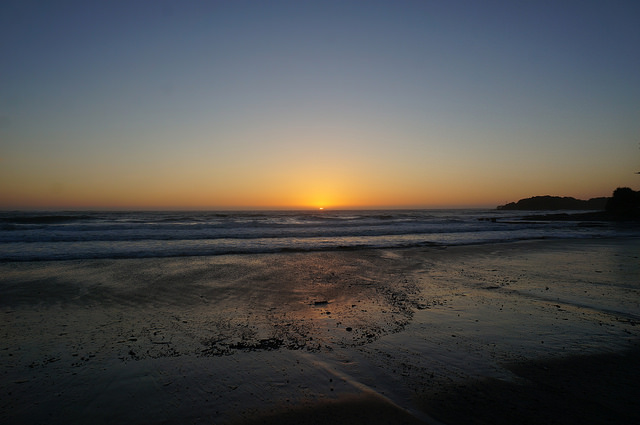 It's always surprising to me how quickly the entire fiery circle rises out of the horizon line – it's shocking how fast it goes!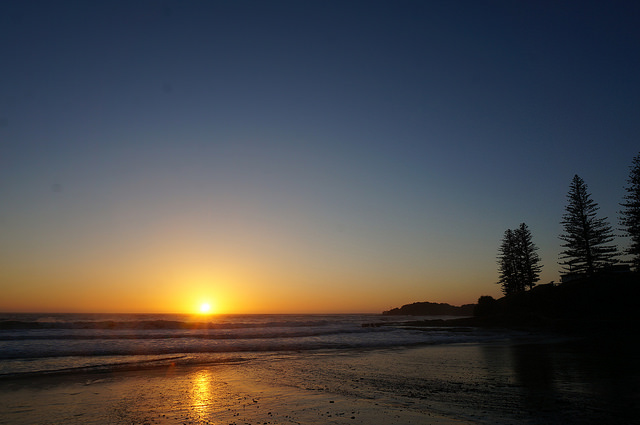 After the sun had satisfactorily risen, I reluctantly went back up to the hotel for breakfast. All morning I thought about how much I'd love to live along the coast of an ocean so that I can watch the sunrise and sunset over the ocean every day. I'm not sure how it would be possible to be anything short of deliriously happy if you got to experience that daily.