I have tried many molasses cookie recipes, and I have always wound up disappointed. They are either too cakey, or they don't have the best flavor. This recipe changed the game. Finally, I've found a recipe that makes molasses cookies that are crispy on the outside and chewy on the inside, and delicious. They are a perfect winter cookie. They should be enjoyed with strong, hot coffee, and a good book.
Chewy Molasses Cookies
Adapted from Bon Appetit.
Ingredients:
2 cups all purpose flour
2 teaspoons baking soda
1 and 1/2 teaspoons cinnamon
1 teaspoon ginger
3/4 teaspoon cardamom
1/2 teaspoon salt
1 large egg
1/2 cup unsalted butter, melted and cooled slightly
1/3 cup granulated sugar
1/3 cup dark molasses (I used "Grandma's" brand, original)
1/4 cup packed dark brown sugar
Coarse sanding or raw sugar for rolling (sometimes I don't have any and then I just use more granulated sugar and everything is fine.)
Preheat oven to 375.
Whisk dry ingredients (flour, soda, cinnamon, ginger, cardamom, salt) in a small bowl.
Whisk egg, melted butter, granulated sugar, molasses, and brown sugar in a large bowl. Mix in dry ingredients to combine – do not overmix!
When the dough forms and looks like this, I recommend trying some of the dough. Just a taste. Maybe one more.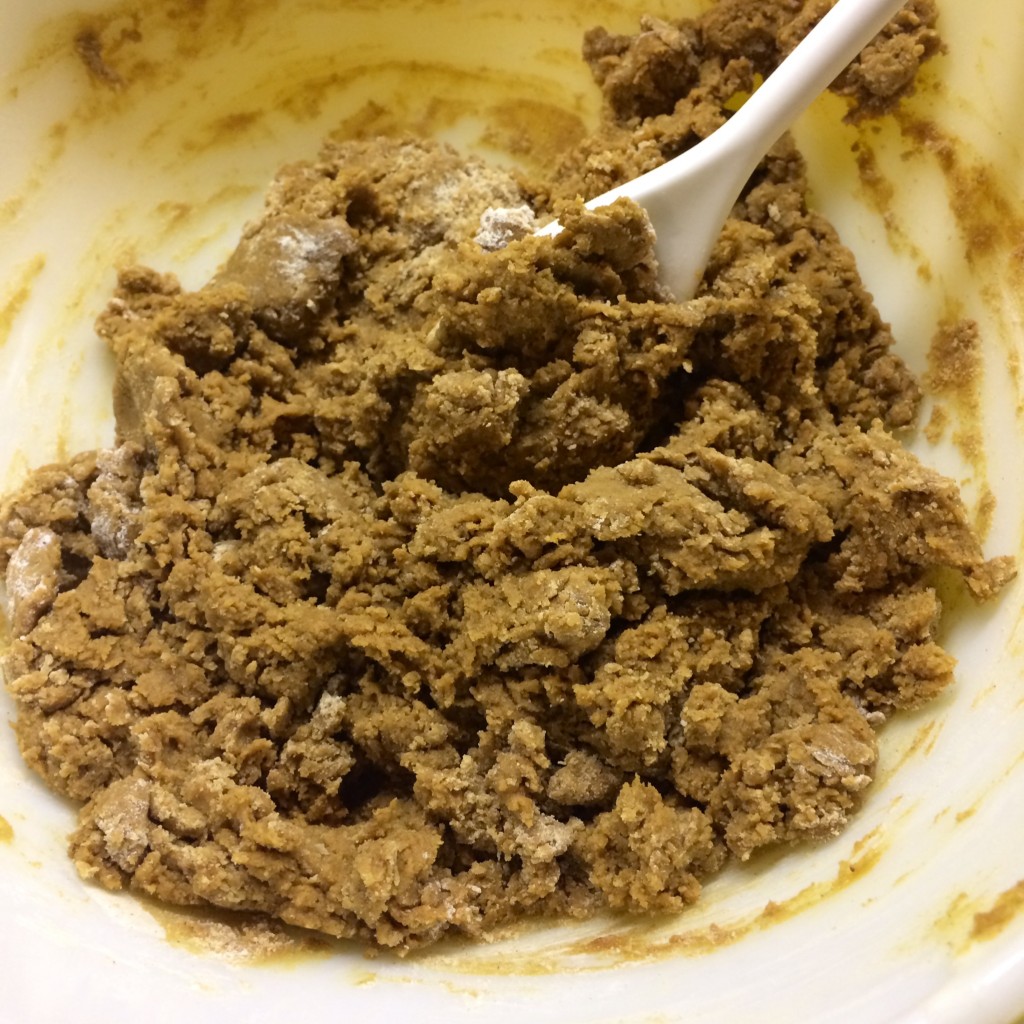 Put the sanding or raw sugar in a small bowl. Scoop dough into balls that are about 2 inches around. (If dough is very sticky, put in refrigerator for about 20 minutes.) Roll in the sanding sugar and place on parchment paper lined baking sheets about 2 inches apart. Bake for about 8 to 10 minutes. Cookies should be puffed and cracked – the edges should just be starting to set. Overbaking will make cookies crunchy instead of chewy. Let cool and enjoy! (Molasses cookies are some of they very rare kinds of cookies that actually taste better fully cooled, rather than warm out of the oven. The flavor/texture doesn't fully form until cool.)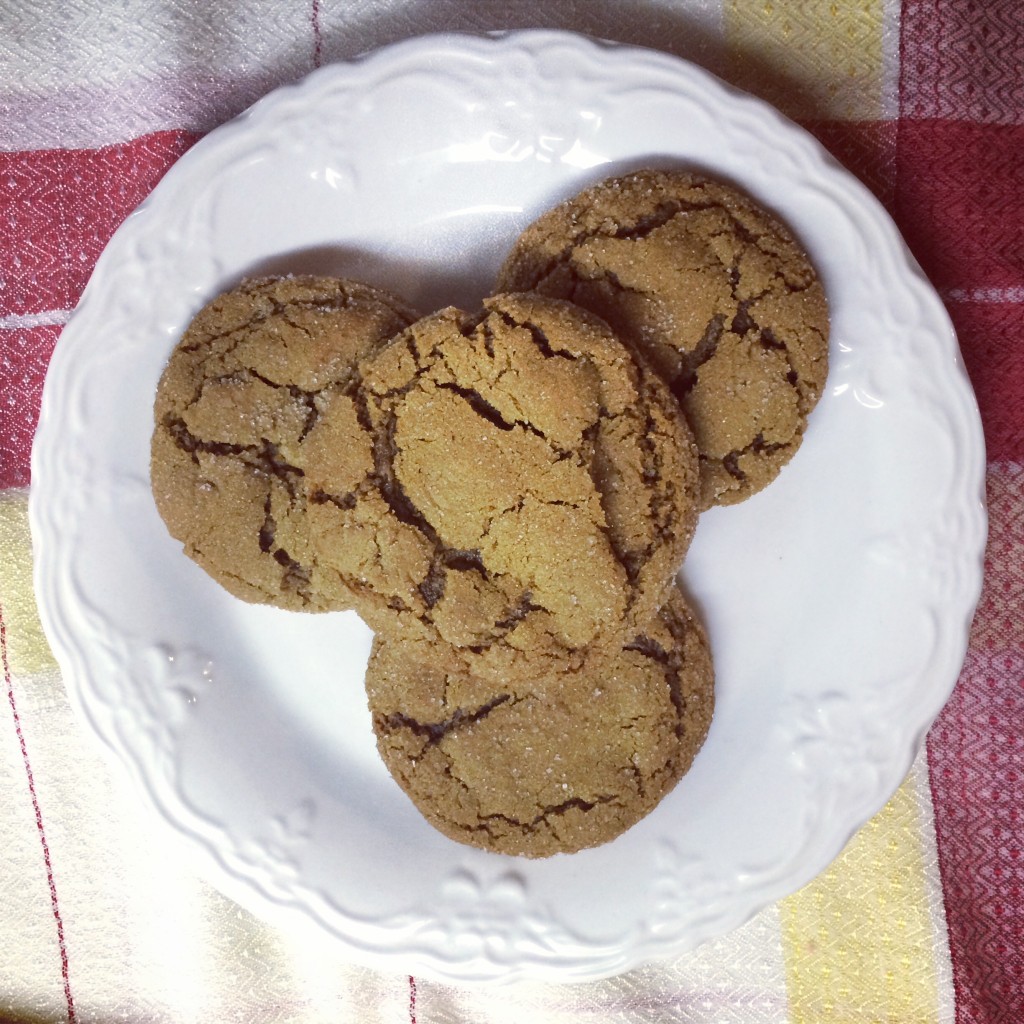 You can make these ahead and freeze once rolled into balls, just thaw for 30 minutes before rolling in sugar and baking. Makes about 2 dozen.