Etsy. My biggest shopping weakness. How I love the holidays when I can shop on Etsy for gifts for others! This post is a tribute to my favorite book nerdish things I've found this season.
//
A search for "second breakfast" brings up a lot of gems. This one might be my favorite: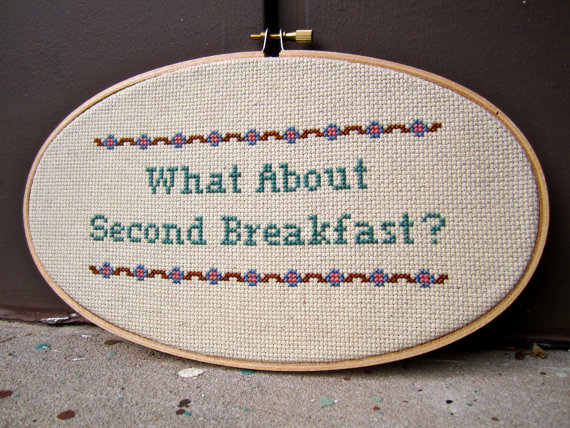 "What About Second Breakfast – Lord of the Rings – Cross Stitch Wall Hanging," $27 on Etsy.
Another search that makes me drool is "Geode Bookends"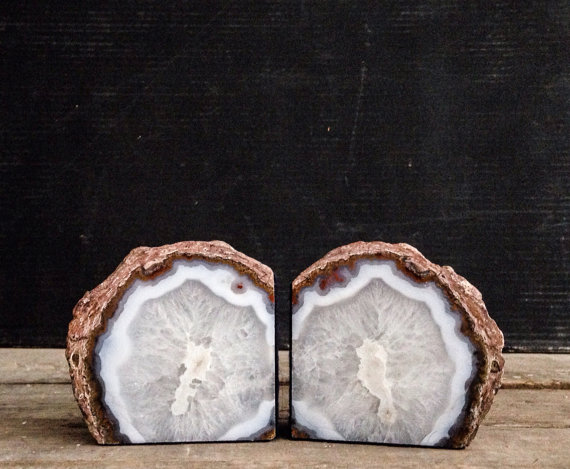 "White and Grey Natural Agate Geode Book Ends, Sliced Geode, Rock, Natural Curiosity, Round Geode, Restoration Hardware, Cave, Crystal," $85 on Etsy.
I love well designed prints of great literary quotes. Here's a Vonnegut one that hangs in my bedroom: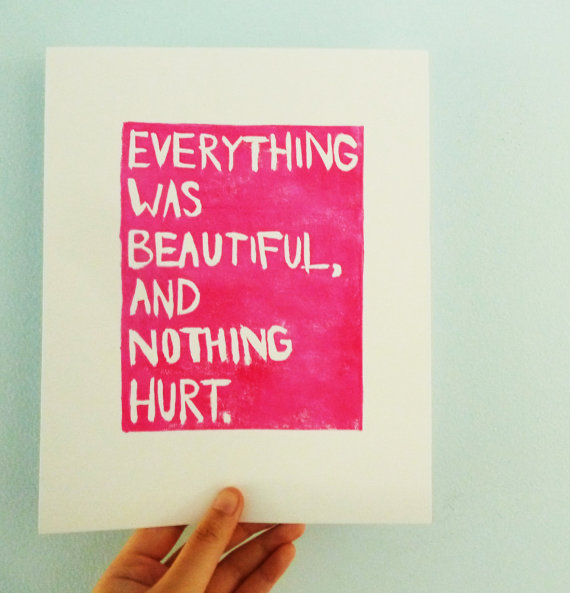 "LINOCUT PRINT – Quote, Kurt Vonnegut – Everything Was Beautiful And Nothing Hurt (Magenta) Linocut Art 8×10," $21.00 on Etsy.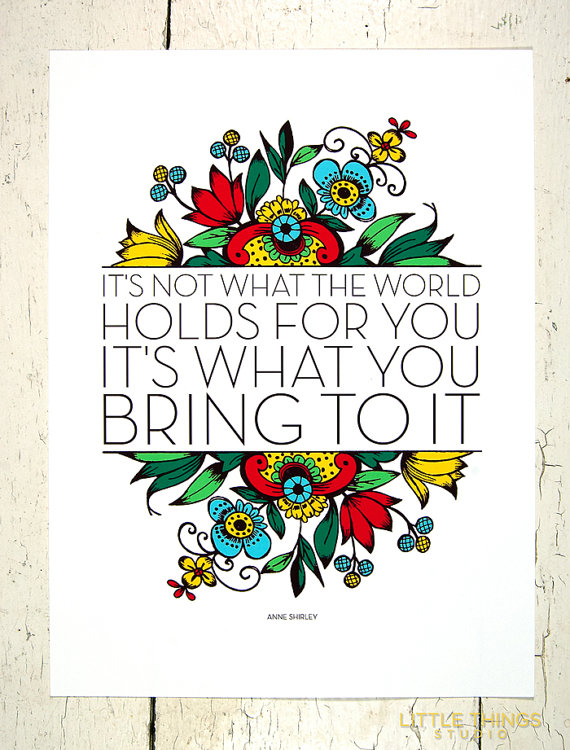 "It's not what the world holds for you (Large)," $22.00 on Etsy.
I think this Harry Potter poster would be especially cute in a kid's room (although it's not a secret that I'd hang it in my room too.):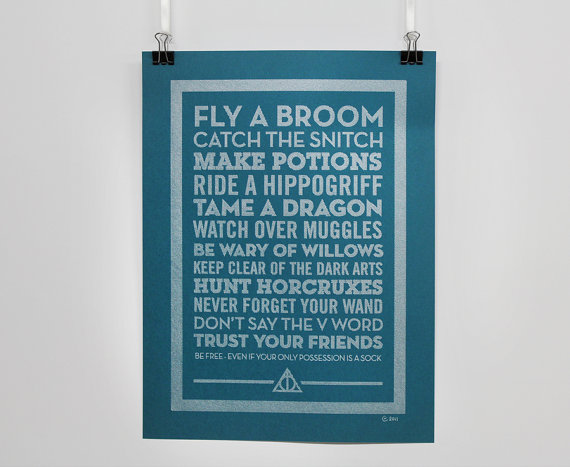 "Tame a Dragon – Pen Drawn Poster – Wizard Theme," $26.83 on Etsy.
There are a lot of Moleskine notebooks for sale that have been made more beautiful with art/quotes: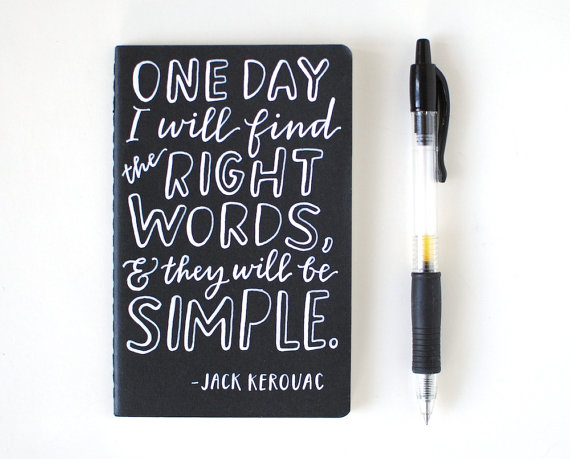 "Small Notebook // Hand Lettered, Jack Kerouac Quote, White on Black, Mini Moleskine, One Day I Will Find the Right Words," $20.00 on Etsy.
I also love this one, from the same shop:
"Hand Painted Moleskine, Navy Blue Journal, Deep Dark Secrets, Lined Pages, Doodle Illustration, Made to Order," $26.00 on Etsy.
Given the name of this blog, I must include a gift for Douglas Adams enthusiasts: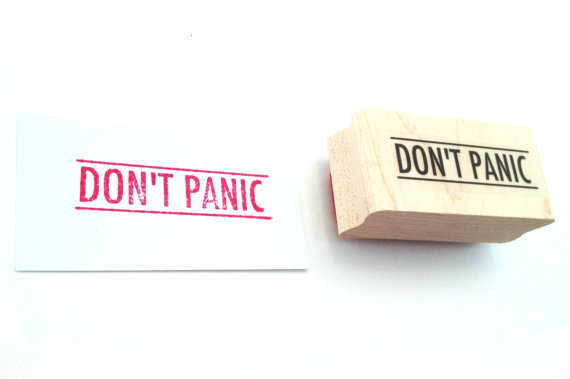 "Don't Panic Stamp," $12.00 on Etsy. (There are SO many fun stamps in this seller's shop.)
Another favorite search is for vintage bookplates (there are also a lot of great handmade ones as well):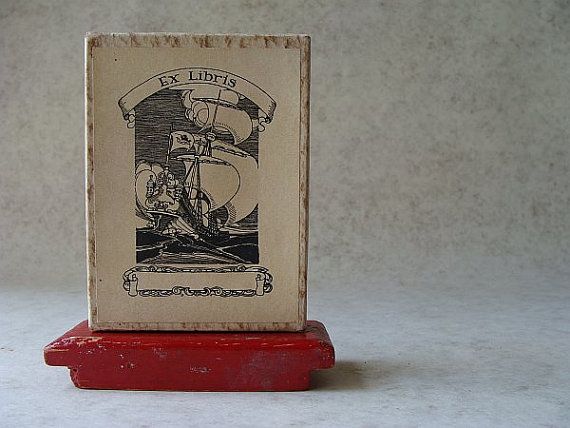 "ex libris bookplates a box of 24 ship on the high seas by A. E. Little Co.," $15.00 on Etsy.
Also, bookmarks!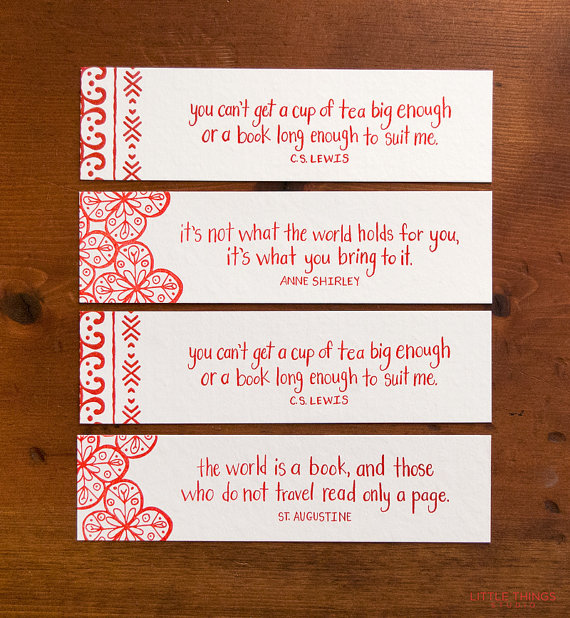 "Letterpress Bookmarks Set of FOUR," $10.00 on Etsy.
The artist who does the fantastic chalkboard art for Community Bookstore is now offering prints!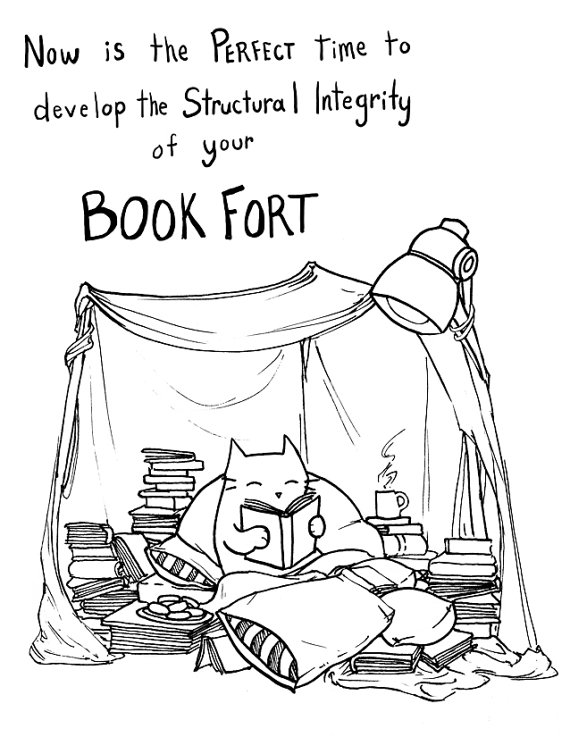 "Build Your Book Fort!," $15.00 on Etsy.
There are gorgeous things celebrating just about any literary cannon you can think of: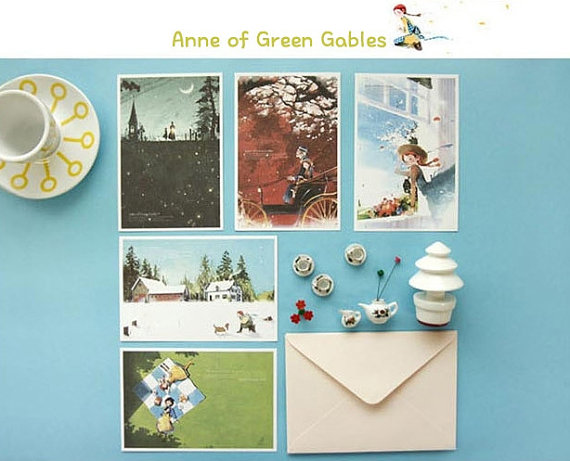 "Anne Of Green Gables Postcard Set," $7.50 on Etsy.
And don't forget the card!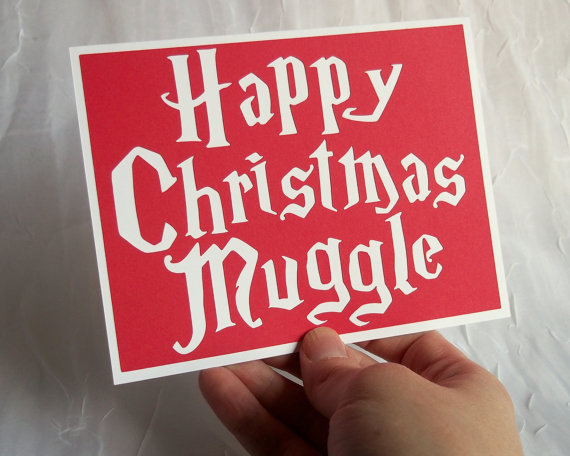 "Happy Christmas Muggle- Red card with White letting -Harry Potter inspired Christmas Card – Blank Inside," $5.50 on Etsy.
Merry Christmas, readers/muggles/wizards/hobbits!